Work hard, New York, but stretch harder: A growing body of research in the mental health field confirms the benefits of yoga for anxiety, stress, and more.
The next time you have a chaotic commute or stressful day at the office, let a downward dog be your pick-me-up with any of the following 17 classes. We broke the yoga studios down by neighborhood, so wherever you dwell or work within Manhattan, you can find the best yoga class near you!
Yoga Classes by Neighborhood
Lower Manhattan yoga classes

Mid-Manhattan yoga classes

Upper Manhattan yoga classes
Yoga Classes in Chinatown
17 Allen Street, 7th Floor, (212) 203-5786
Class: Yoga and Chill
Time: Monday-Friday, 4:00 pm; Saturday, 10:00 am
This is Sky Ting's signature yoga class, plus 15 minutes of relaxation and meditation for extra zen. Taught at an open level, it braids from a diverse pool of influences to cultivate stronger offerings for physical and emotional health and well-being.
Yoga classes in the East Village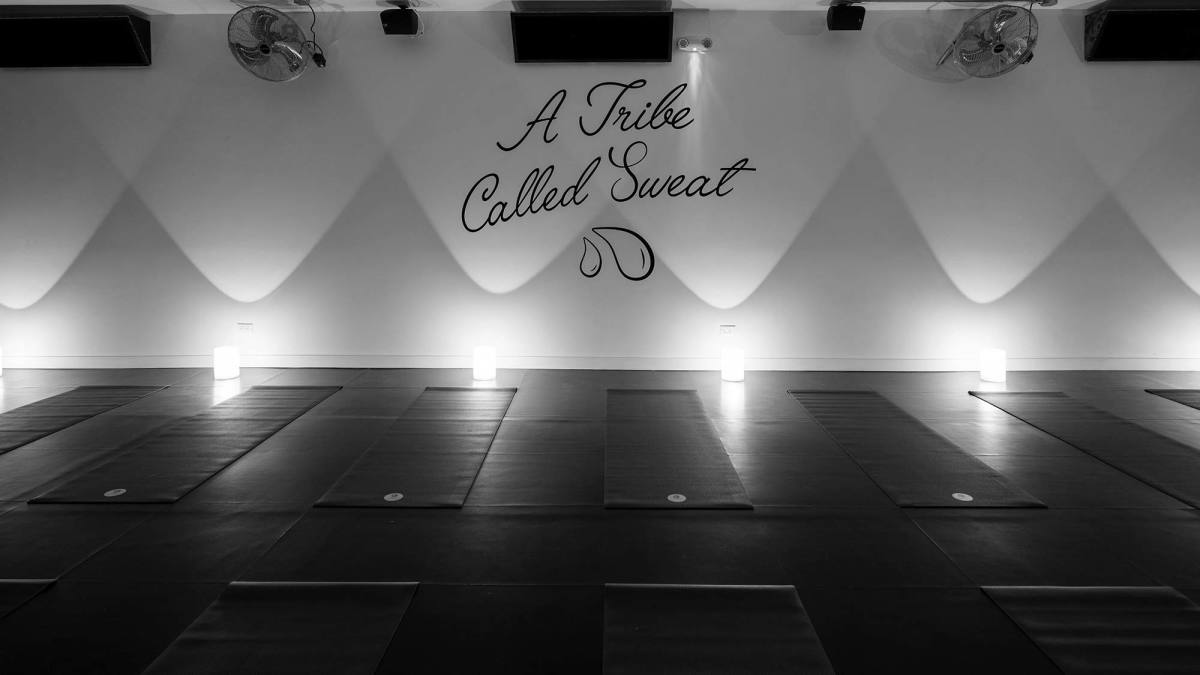 250 East Houston Street
Class: WeFlowHard Vinyasa
Time: Days and times vary; check schedule here
Deepen your connection between mind and body with this 60-minute, music-based class. You'll move through a restorative vinyasa flow, linking breath to movement while jamming out to Cardi B.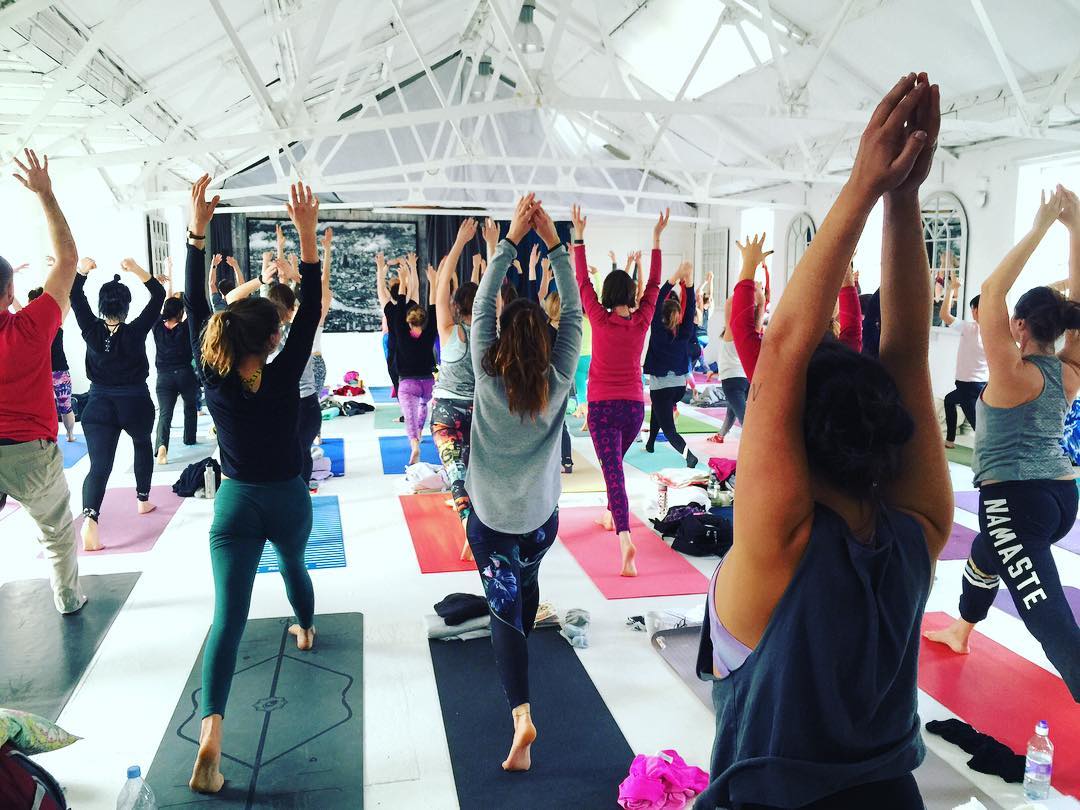 632 Broadway
Class: Yoga for Anxiety Series
Time: 24/7 (online)
Anxious day, but can't make it to class? You can still connect with other New Yorker yogis thanks to this online series, which is always available to help shift your energy and bring you back to the here and now.
The series offers practices for all kinds of anxiety-inducing situations, so you have everything you need to move easily and happily through every day.
Yoga classes in Flatiron

873 Broadway at 18th Street, (212) 353-3500
Class: Aerial Yoga - Level 1
Time: Daily, times vary; full schedule here
How's the air up there? This class utilizes the support of a soft suspended fabric to explore classical yoga poses and elements of aerial acrobatics. You'll learn how to balance (body and mind!) while supported by fabric and flip in the air, gaining a new sense of confidence and getting a good workout to match.
Related: Find Therapists in Flatiron
Yoga classes in Greenwich Village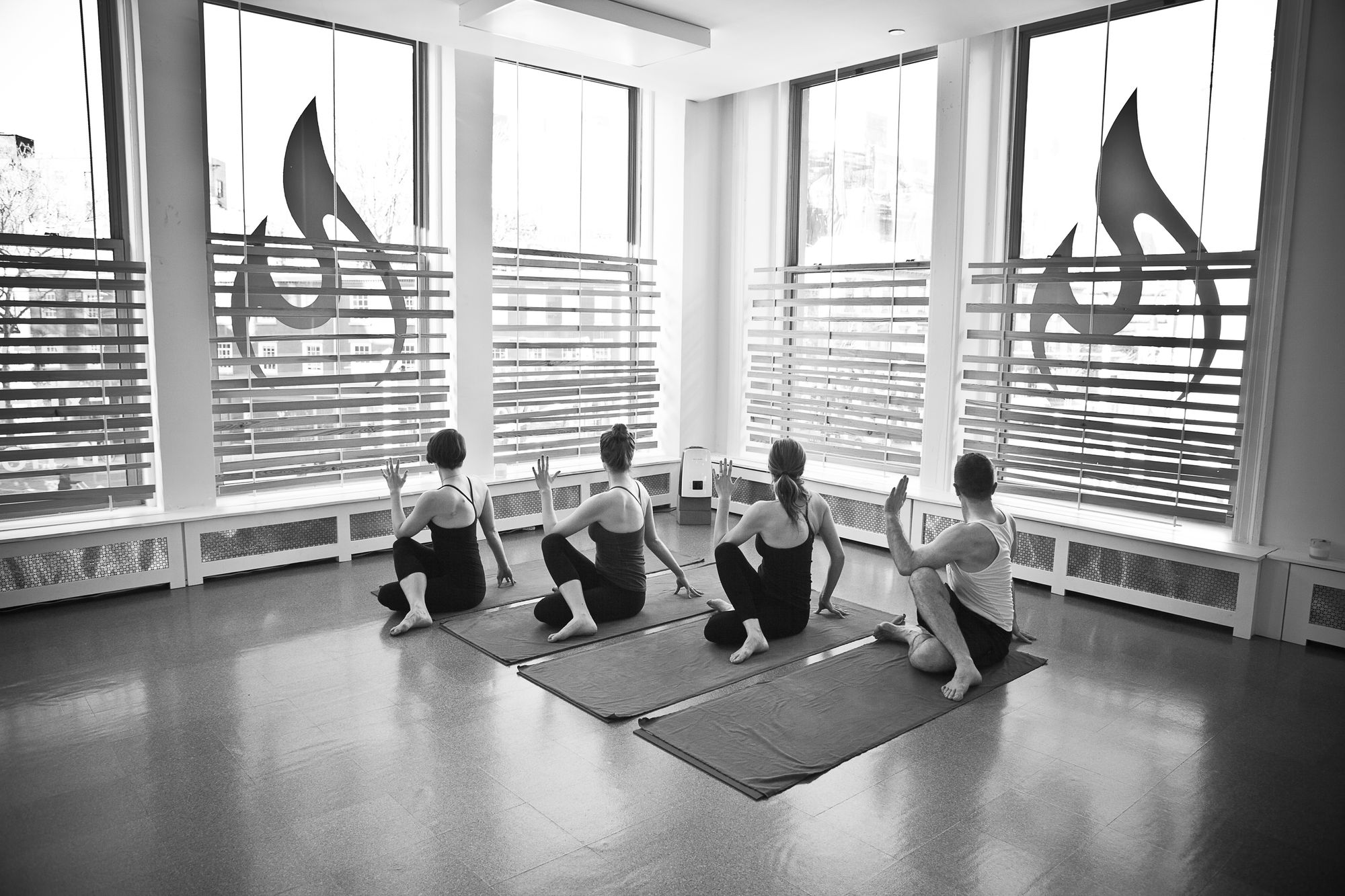 434 6th Avenue, Second Floor, (212) 780-9642
Class: Modo
Time: Daily, times vary; full schedule here
Modo's signature hot yoga class focuses on strength-building and signature alignment. It's challenging for all skill levels, and, for optimal zen, you can choose to take it with or without music.
Yoga classes in Tribeca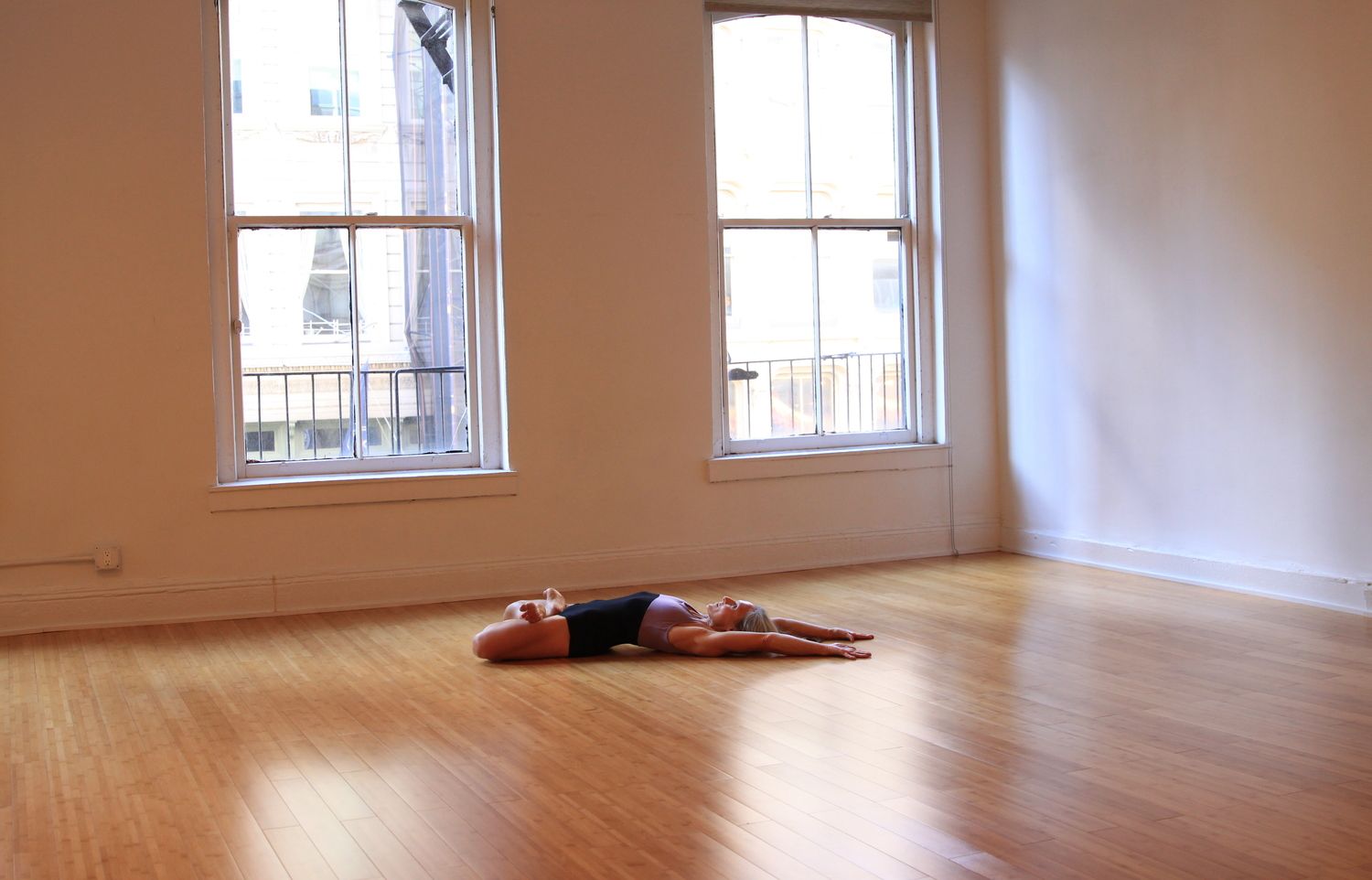 28 Warren Street, Third Floor, (646) 822-3773
Class: Urban Zen
Time: Sundays, 6:30 pm; Mondays, 7:15 pm; Thursdays, 5:30 pm
When life downtown gets too loud, let this class be your sanctuary. You'll practice restorative yoga sequences with aromatherapy, reiki, breath awareness, and meditation for total rejuvenation.
Yoga classes in Union Square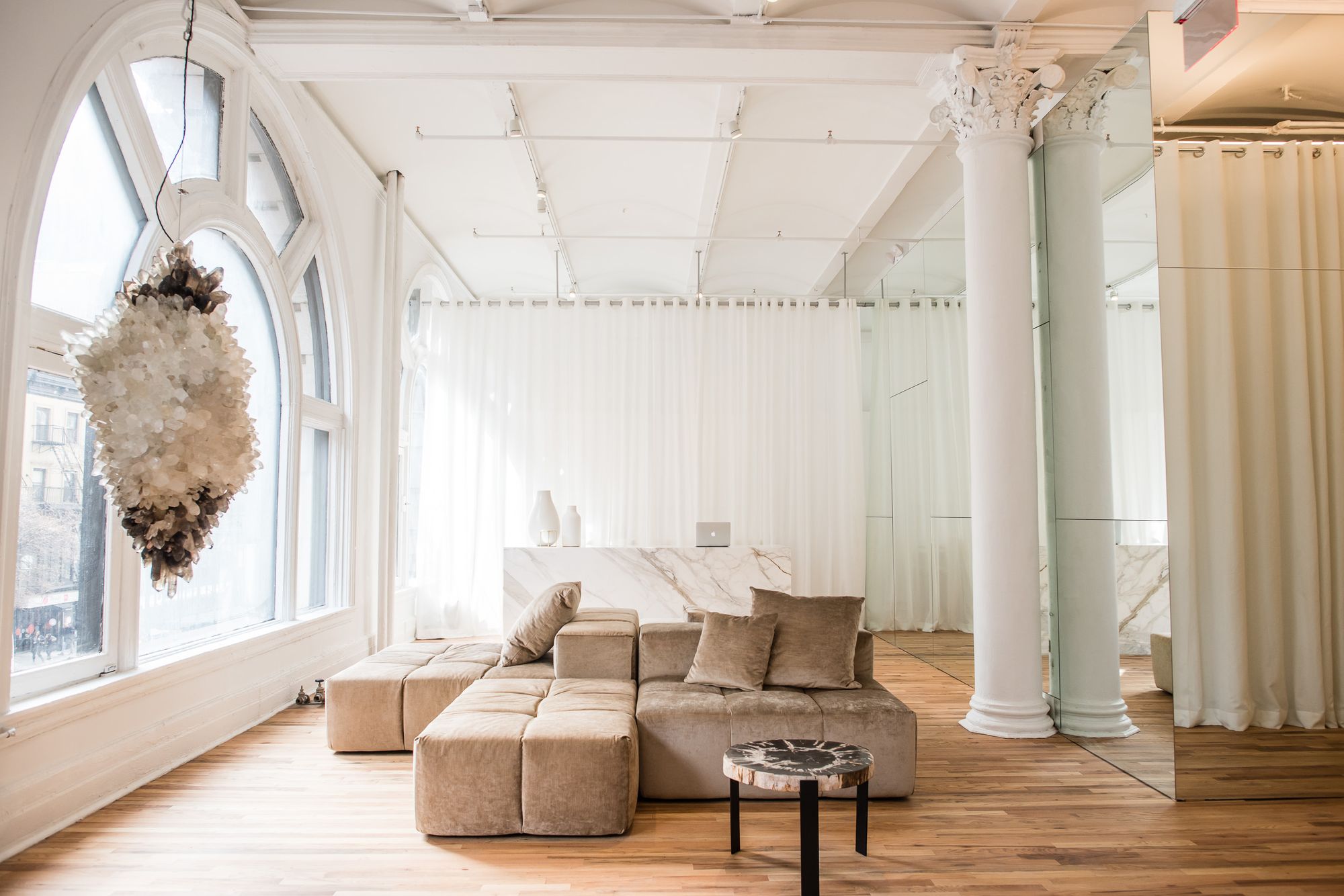 816 Broadway, #1, (212) 979-9988
Class: Vinyasa All Levels
Time: Mondays, 5:15 pm; Thursdays, 10:30 am; Fridays, 3:45 pm
Shaped by the lineage of Ashtanga yoga, the focus of this class is a blend of alignment and and fluid movement. It's perfect for anyone looking to clear their minds and invigorate their muscles.
Yoga classes in Chelsea

135 West 20th Street, (212) 675-4555
Class: Restore
Time: Sundays, 6:00 pm; Wednesdays, 10:00 am; Thursdays, 10:00 am
When cramped city living gives you muscles to match, try this slower, meditative yoga class. Gentle but deep, it uses props to open your hips, legs, and shoulders to alleviate stiffness and stress.
Yoga classes in Nomad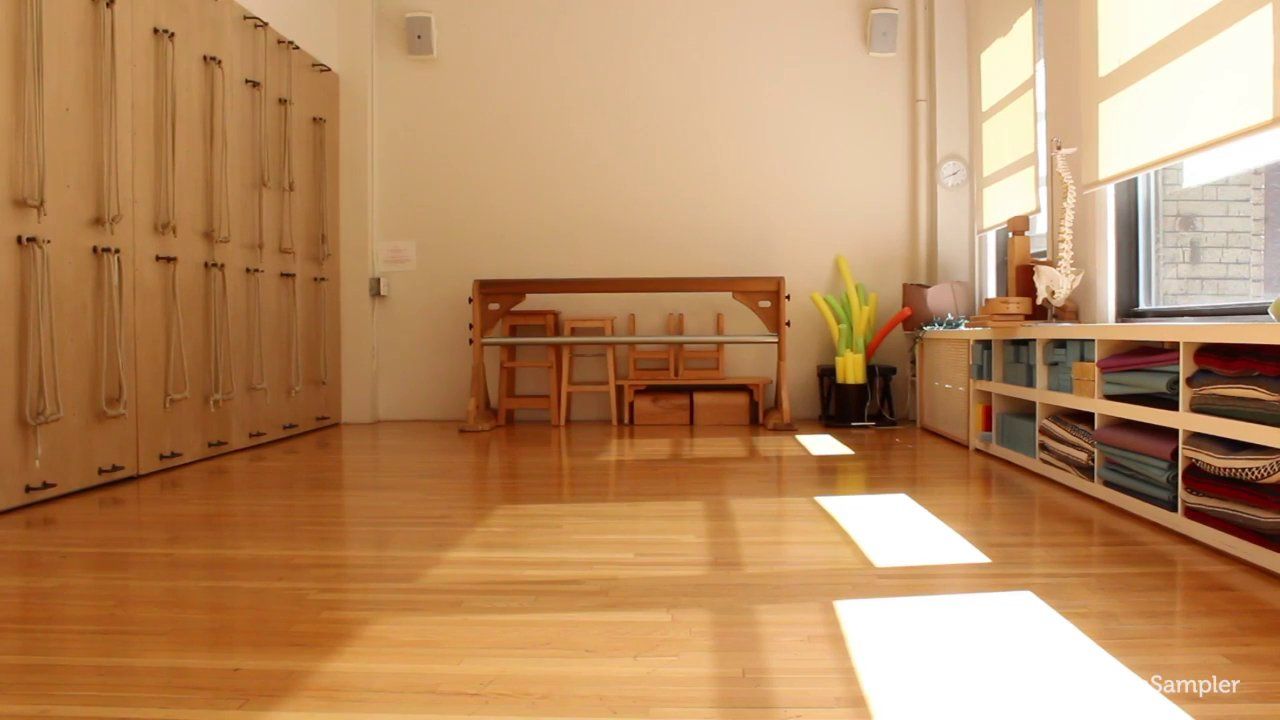 37 West 28th Street, Fourth Floor, (212) 510-7404
Class: Open Flow
Time: Sundays, 4:30 pm; Tuesdays, 6:15 pm; Thursdays, 6:15 pm; Saturdays, 12:15 pm
For the working woman who needs to find her zen on the go, try this class. It uses meditative flow to link the breath more deeply to the movement, and with enough practice, you can tap into it anywhere.
Yoga classes in Hells Kitchen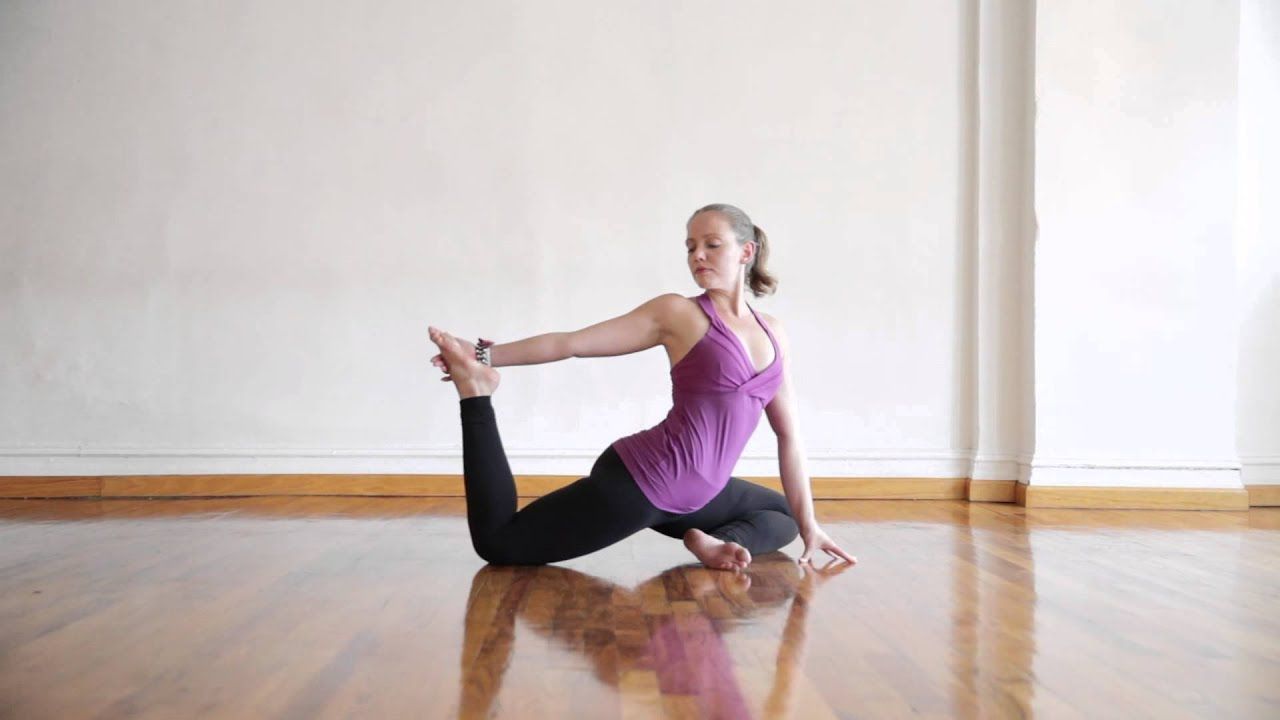 944 8th Avenue, 2nd floor, (212) 397-6344
Class: Flow 1
Time: Days and times vary; check schedule here
This beginner and intermediate-level class creates a balance of heat and calm through peak flow practices. It runs for a moderately paced 75 minutes, so you'll leave feeling refreshed and revitalized. Consider yourself a more advanced yogi? Check out Flow 2 or Flow 3 instead.
Yoga classes in Midtown Manhattan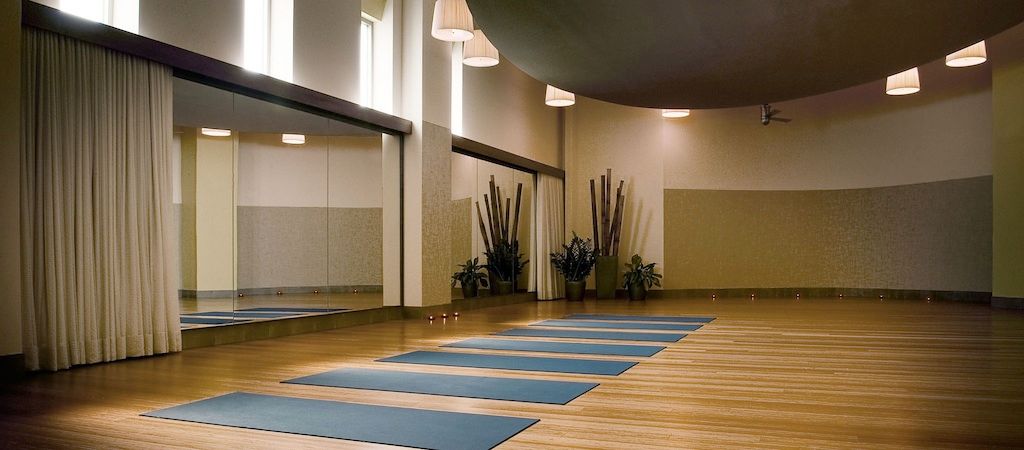 130 West 37th Street, Fourth Floor, (212) 575-5080
Class: Open Level
Time: Wednesdays, 2:00 pm
Great for beginners, Be Studio's signature class practices basic yoga poses and safe movement with a strong focus on breath. The simple techniques build strength and flexibility, giving you the foundation you need to learn more challenging poses in the future.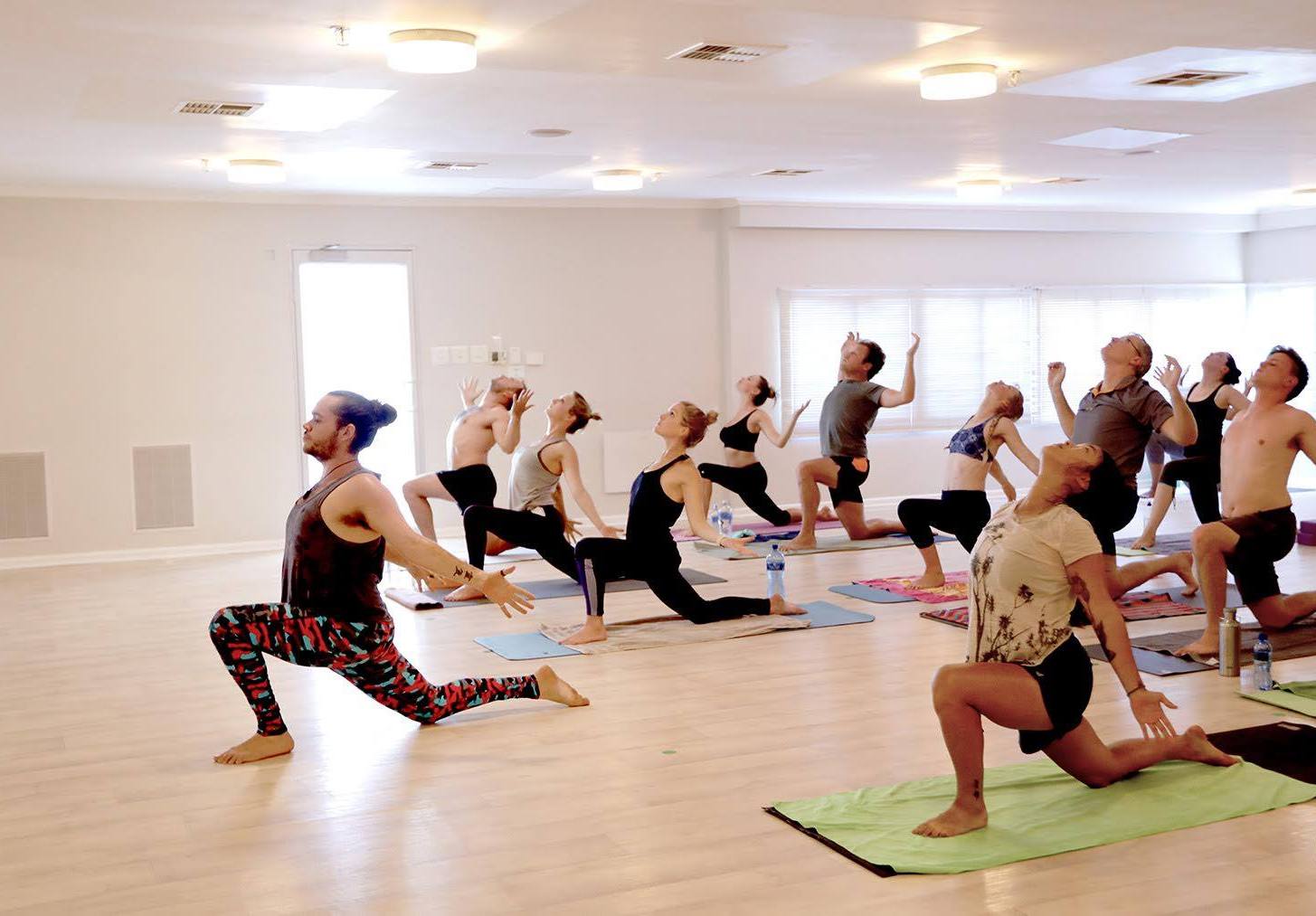 344 East 59th Street, (646) 490-7790
Class: Stretch and Restore
Time: Mondays, 4:30 pm; Tuesdays, 12:15 pm; Wednesdays, 4:30pm; Saturdays 4:00 pm
If you're an athlete (or just somebody looking to relieve stiff muscles and joints), this class utilizes Restorative-style yoga to stretch and soothe your body. Loosen up and increase flexibility through deep, long-held poses and stretches.
Yoga classes in the Upper West Side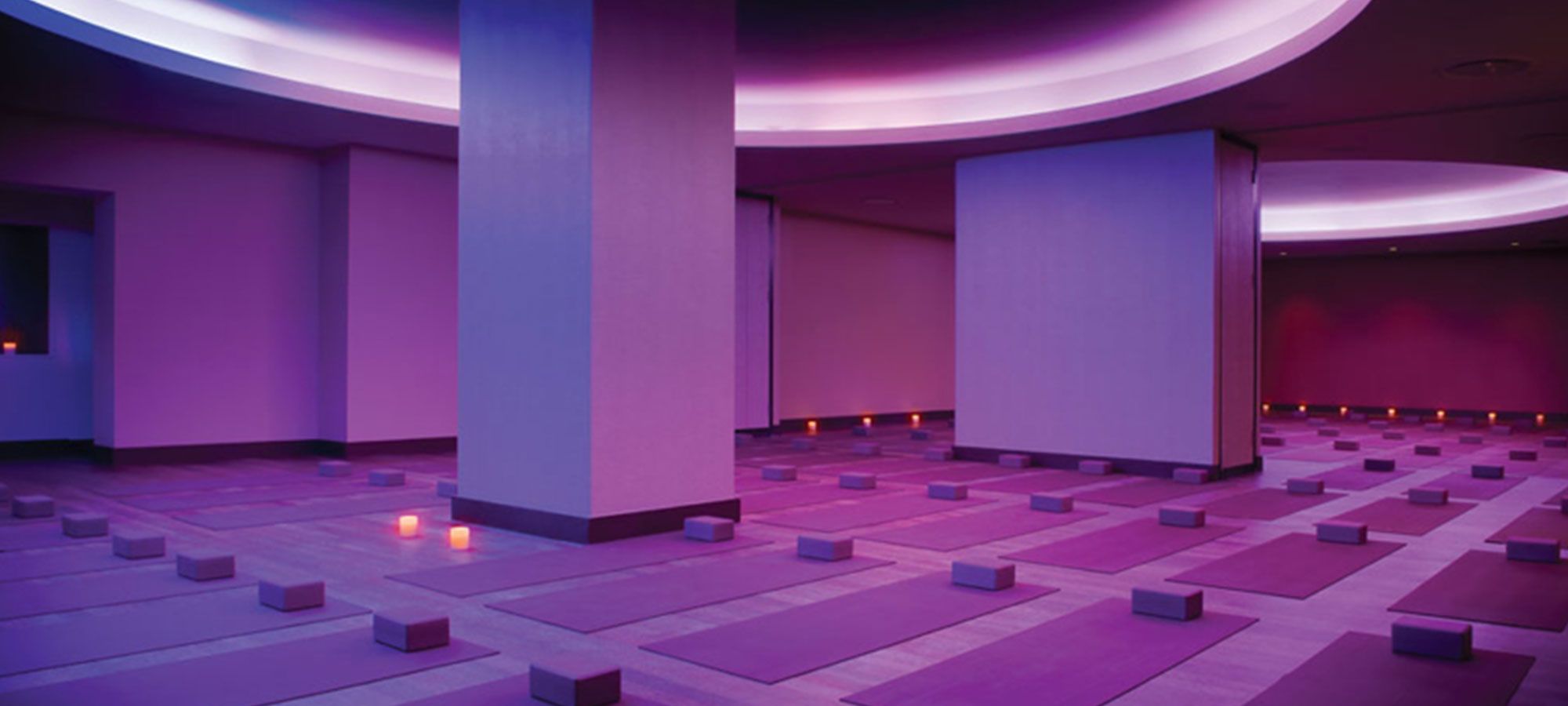 204 West 77th Street, (212) 877-2025
Class: Pure Flow - Vinyasa
Time: Daily, but times vary; full schedule here
If you're craving a workout, Pure Yoga's vinyasa class is a more athletic approach to the practice. You'll flow through poses and sequences linked to breath in a vigorous 60 minute session.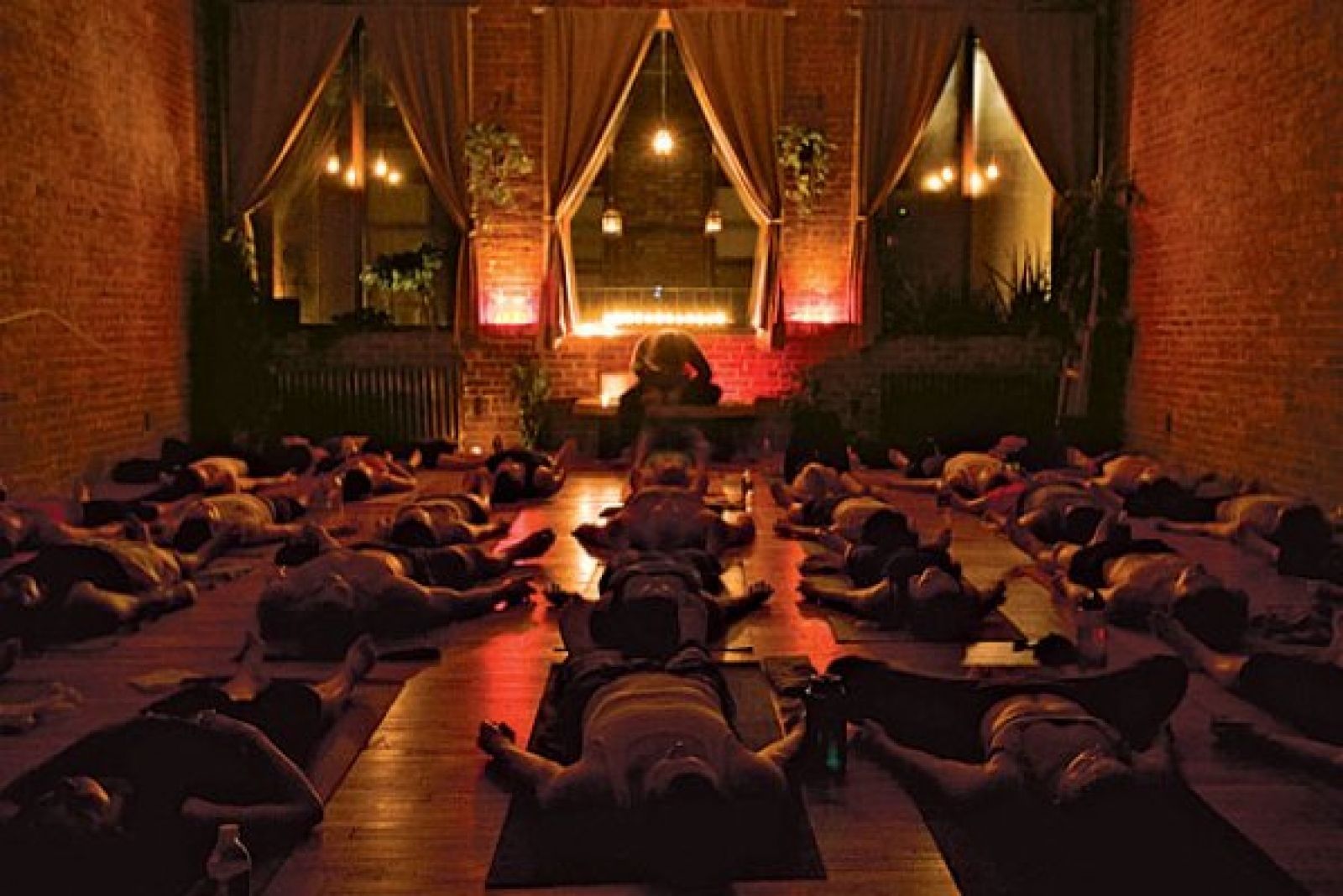 2710 Broadway, Third Floor, (917) 573-9642
Class: Power Vinyasa Flow
Time: Daily, times vary; full schedule here
Need to take a little break from the rest of the world? Inspired by the balance between effort, awareness, and breath, this class will help you find your zen through an accessible, donation-based 60-minute flow practice.
Yoga classes in the Upper East Side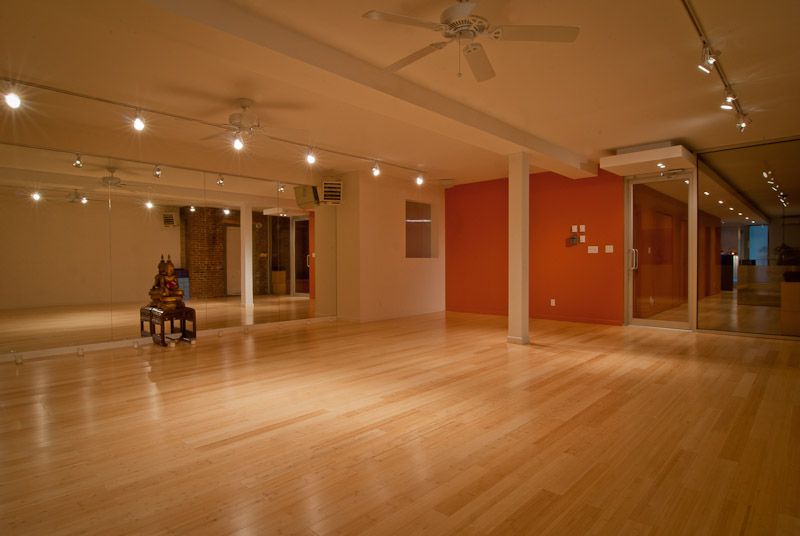 328 East 61st Street, (646) 726-4710
Class: Morning Power Flow
Time: Daily, but times vary; full schedule here
Jump-start your morning with this 60-minute hot yoga class. You'll use strengthening vinyasa movements to blend sun salutations with core work, power holds and arm balances.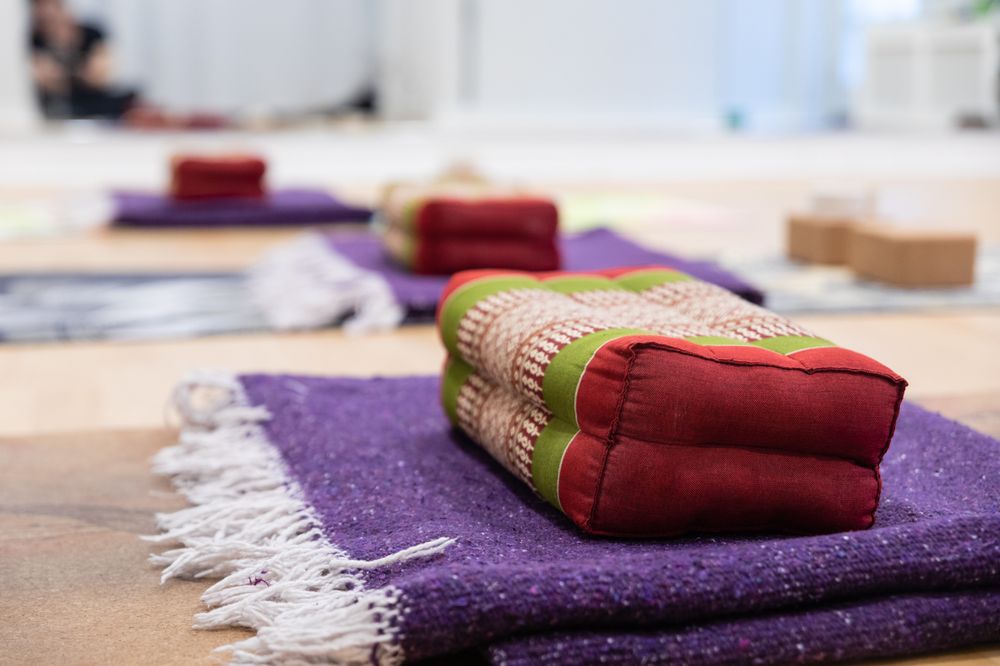 215 East 73rd Street, (929) 390-3300
Class: Private Yoga
Time: Book a session here
If you want your instructor to address your needs individually, try booking a private yoga session. These one-on-one classes have an emphasis on specificity and are entirely crafted to meet your needs.
Yoga classes in Harlem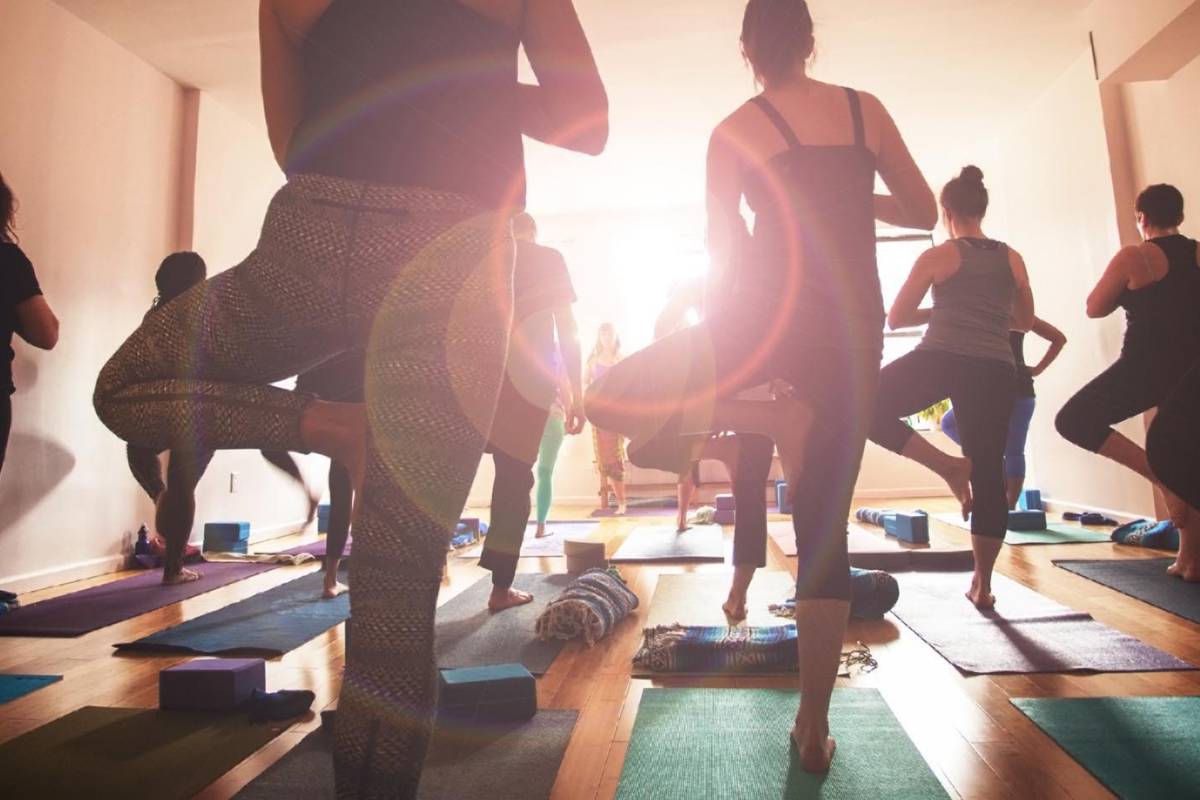 44 West 125th Street, Third Floor, (917) 538-0457
Class: Align and Flow
Time: Wednesdays, 12:00 pm; Saturdays, 10:30 am
This class puts an emphasis on internal awareness through mindful attention and proper alignment in your body and breath. You'll work through flow, posing, and stillness exercises in effort to form a deeper connection with your body.
Whether you're a seasoned yogi or looking to embrace the practice at the advice of your therapist, these Manhattan classes are a great place to start.
Want to work your mind, rather than stretch out your body? We also rounded up the top meditation studios in Manhattan. And if you call Brooklyn your home or office, check out our list of yoga studios in that borough, too.