Even in Brooklyn – allegedly the borough with more space and chill than Manhattan – it's easy to get wrapped up in the bustle of big city living. There are days when you need to sweat or stretch off the stress, and often there's no better place to do it than a yoga class.
Any of these 9 classes is a great place to start. We broke them down by neighborhood, so you can get your flow in no matter which pocket of the BK you call home.
Yoga Classes by Neighborhood
Yoga classes in Brooklyn Heights & Dumbo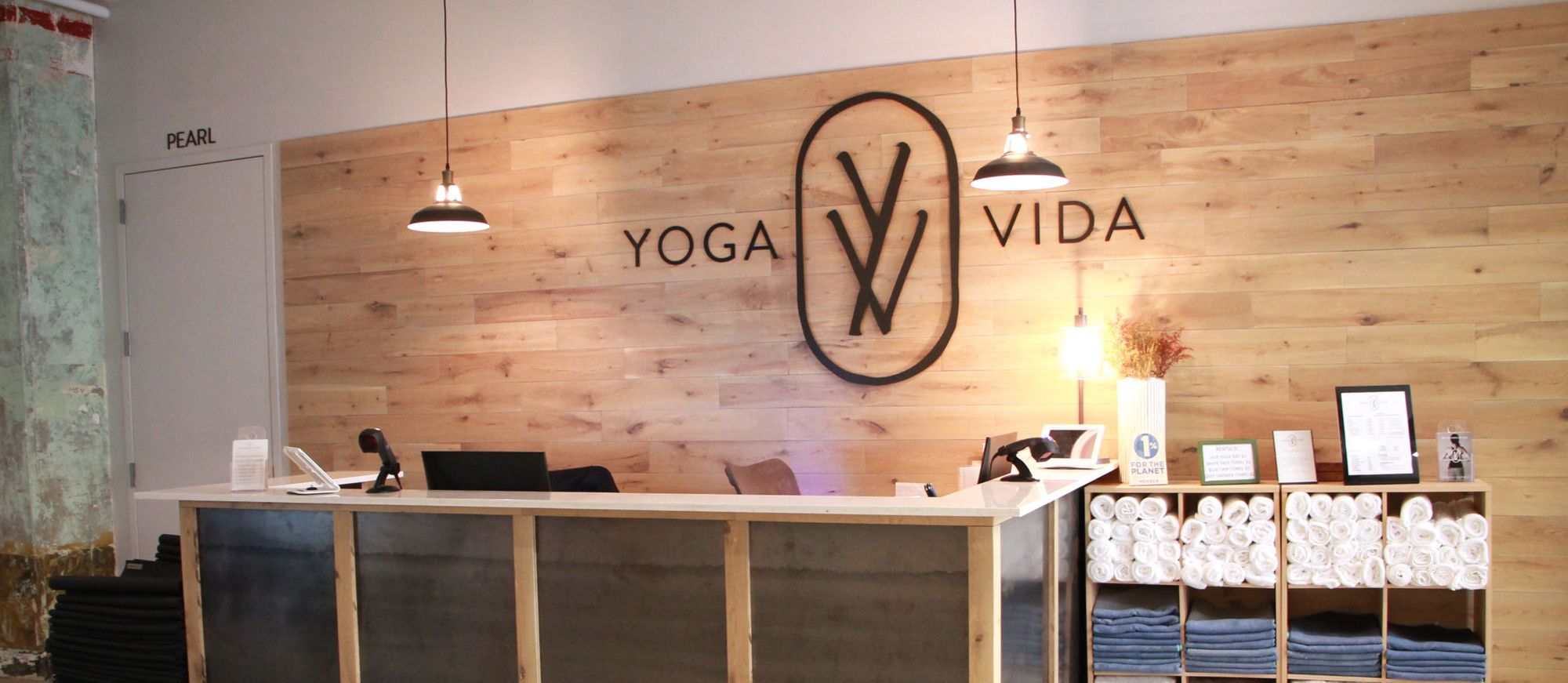 55 Prospect Street #104, (646) 878-4711
Class: Flow + Let Go
Time: Daily, times vary; full schedule here
Feeling tense from pent-up stress? Let it go! Try this class: 50 minutes of flow followed by 15 minutes of supported postures meant to rest and reset the body.
Yoga classes in Williamsburg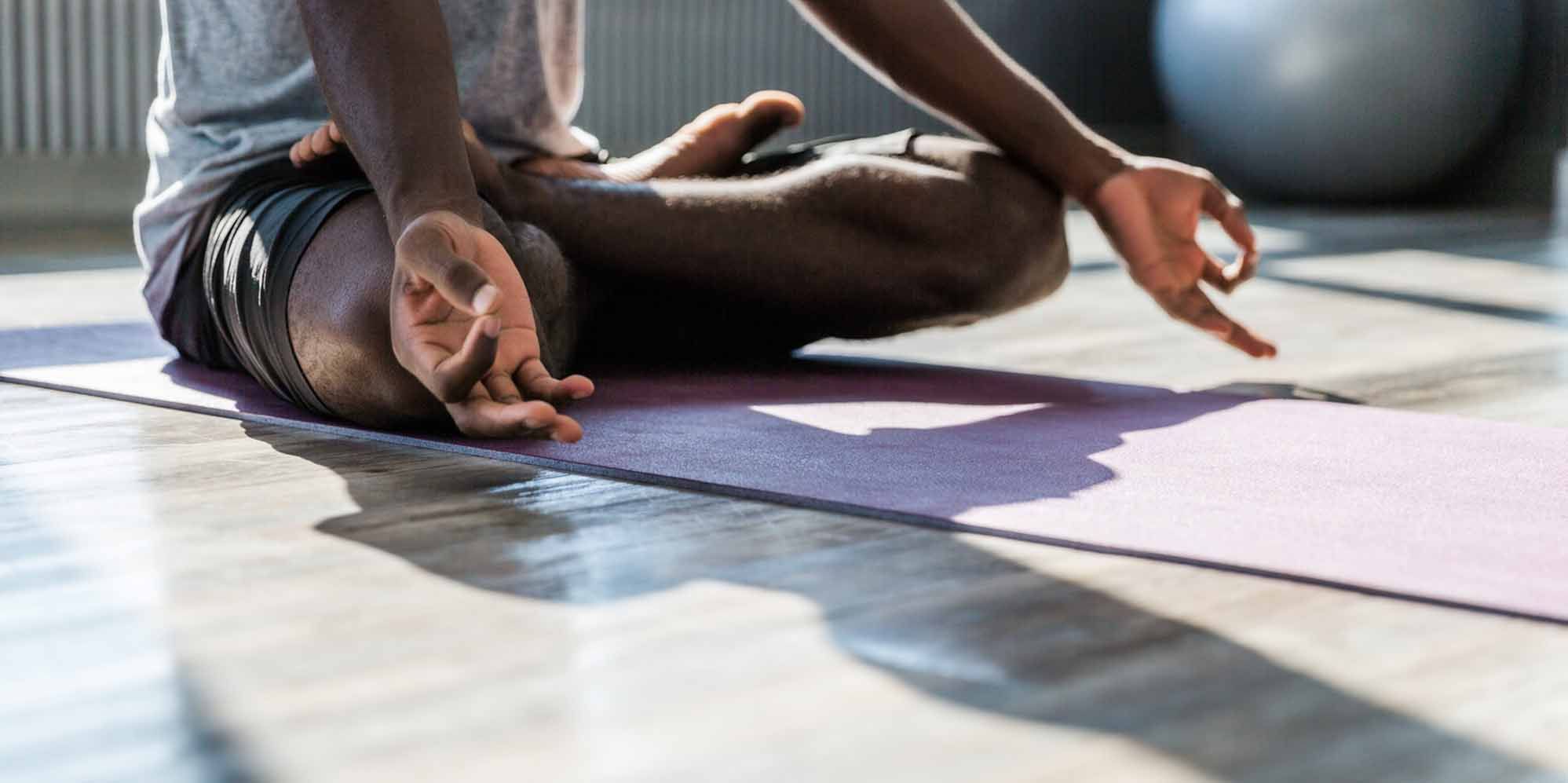 783 Driggs Avenue, (646) 504-0121
Class: All Flow
Time: Daily, times vary; full schedule here
All Flow takes inspiration from the varying skill levels of the students within it. Go at your own pace alongside newbies and yogis alike in this moderately paced vinyasa flow class.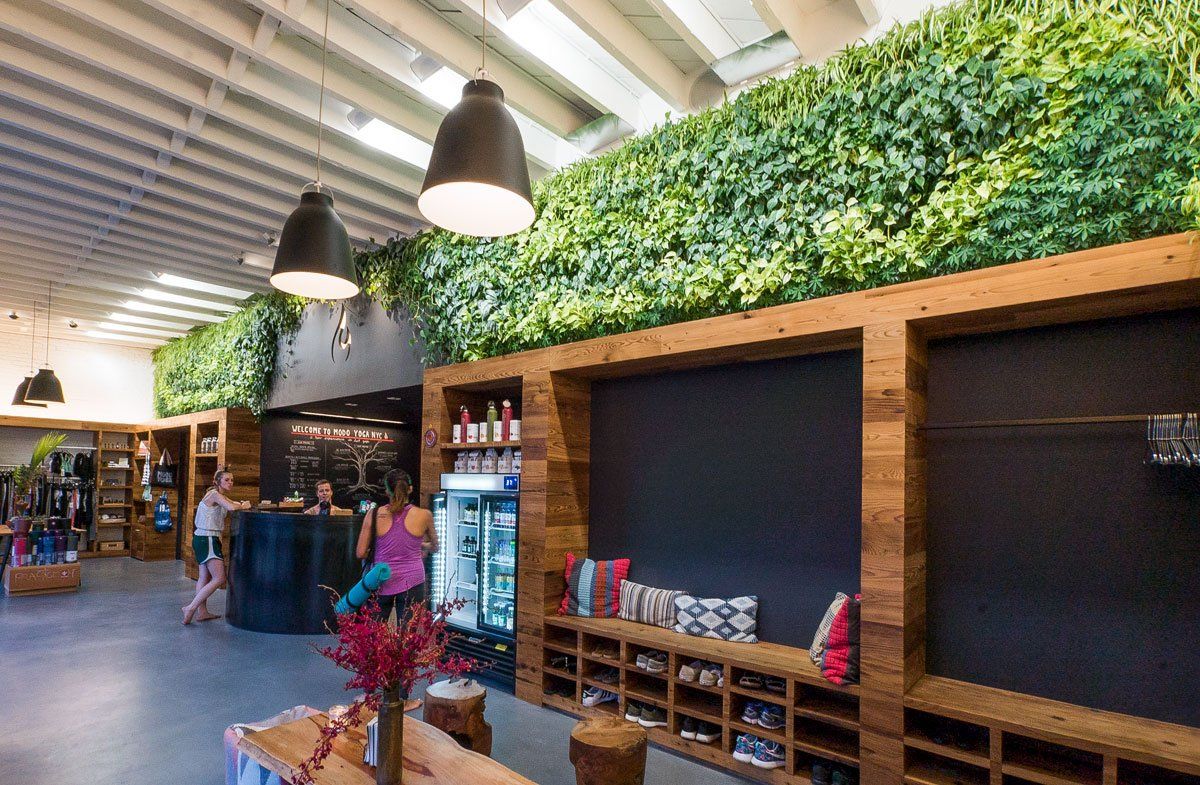 109 Metropolitan Avenue, (347) 889-7248
Class: Modo Flow
Time: Daily, times vary; full schedule here
This hot yoga flow sequence is the perfect pick-me-up for any day of the week. Challenging, healthy, and widely accessible, the class is offered as 60 and 75-minute sessions.
Yoga classes in Bushwick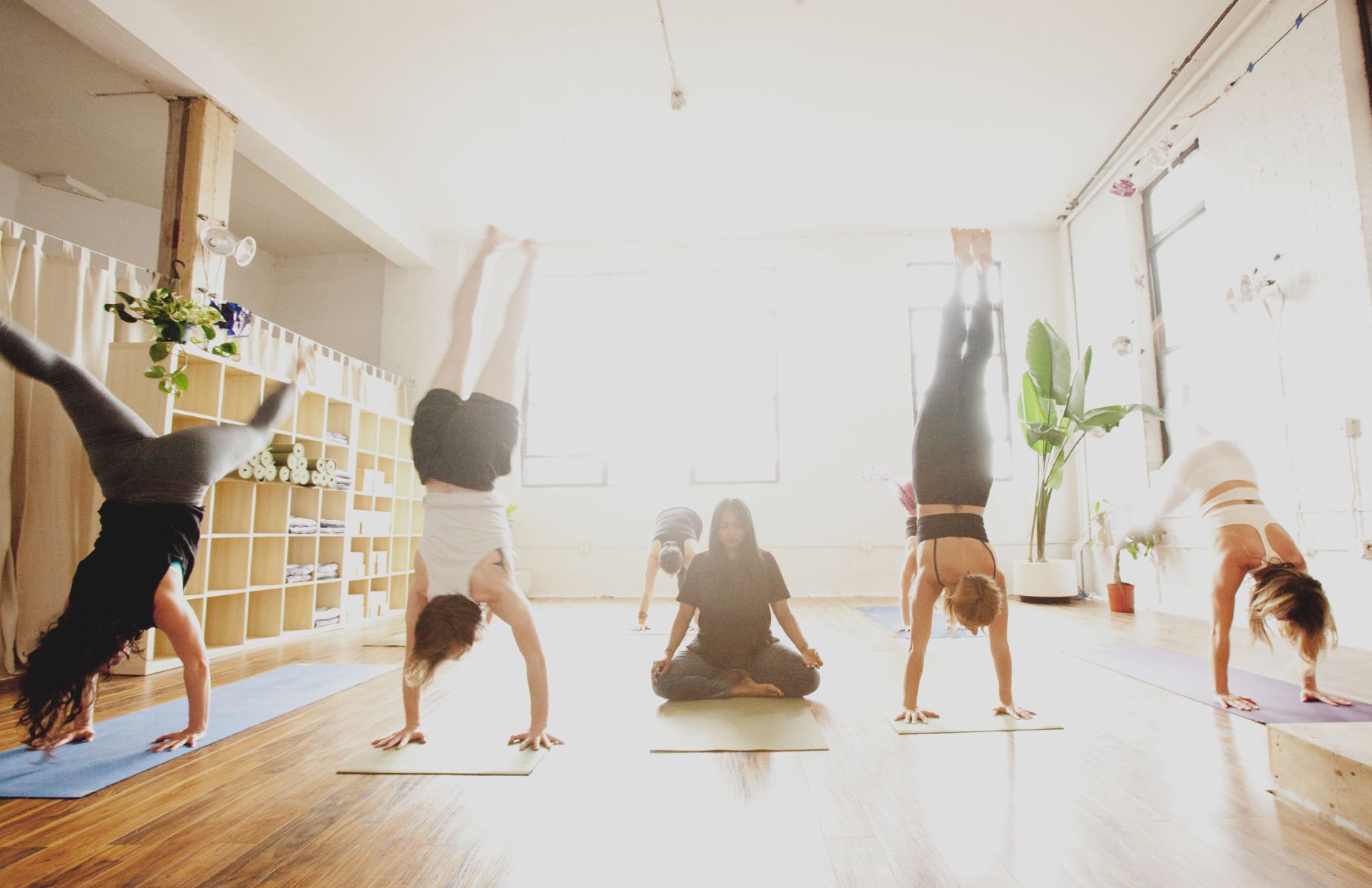 360 Jefferson Street, (718) 406-7912
Class: Get Up and Flow
Time: Mondays - Fridays, 7:00 am; Saturdays and Sundays, 8:00 am
Who needs coffee? This 75-minute flow class, offered every morning, eases you into your practice and is the perfect way to jump-start your day.
Yoga classes in Bed-Stuy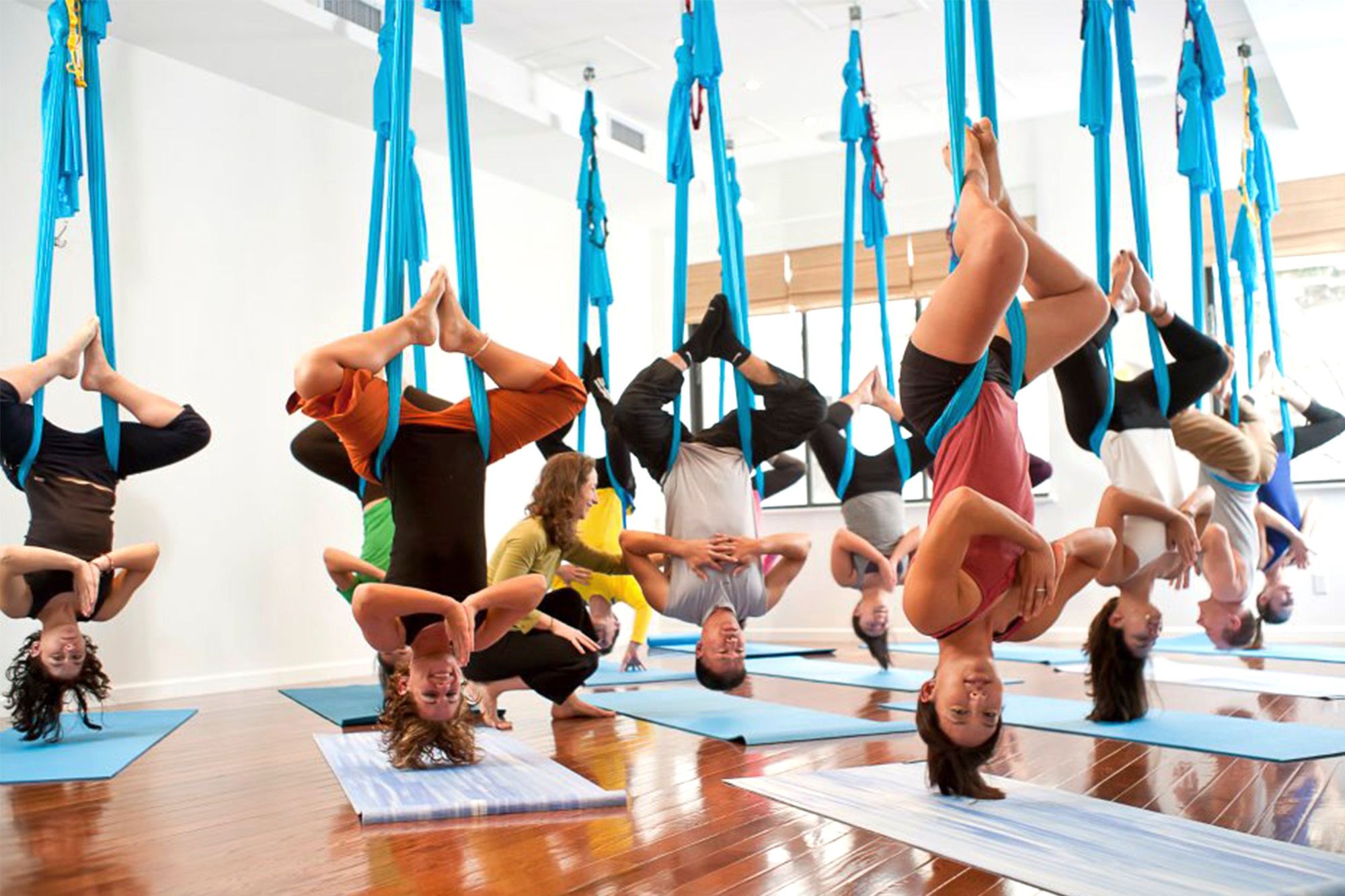 449 Nostrand Avenue, (917) 498-9300
Class: Aerial Open Level
Time: Wednesdays, 8:00 pm; Saturdays, 3:00 pm
Yoga, meet air! And Yoga's Aerial Open class combines acrobatic arts, traditional and upside-down poses, and pilates with the use of a silk hammock for ultimate flow. The class is open to all skill levels and doesn't require any aerial training.
Yoga classes in Fort Greene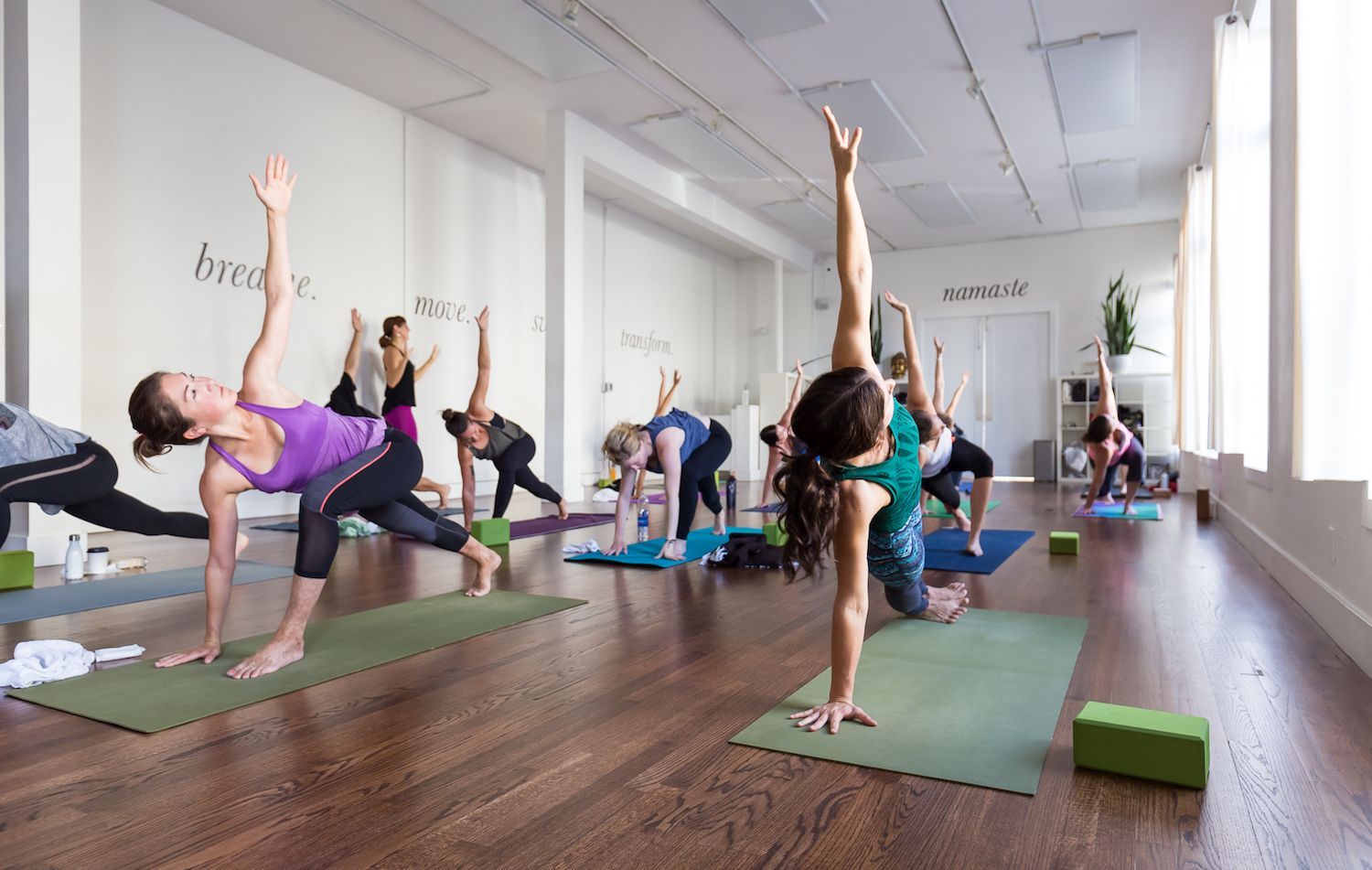 334 Myrtle Avenue, (718) 855-2973
Class: Flow + Restore
Time: Fridays, 12:00 pm
Your brain deserves a break. This 75-minute class will link your mind to your body through sacred flow to help you achieve ultimate zen. You'll leave feeling totally refreshed.
Yoga classes in Crown Heights & Prospect Heights
843 Sterling Place, (347) 305-3558
Class: Urban Beats
Time: Fridays, 7:00 pm
Enter the weekend on a high note with this energizing, sometimes challenging, class, which is replete with a live DJ.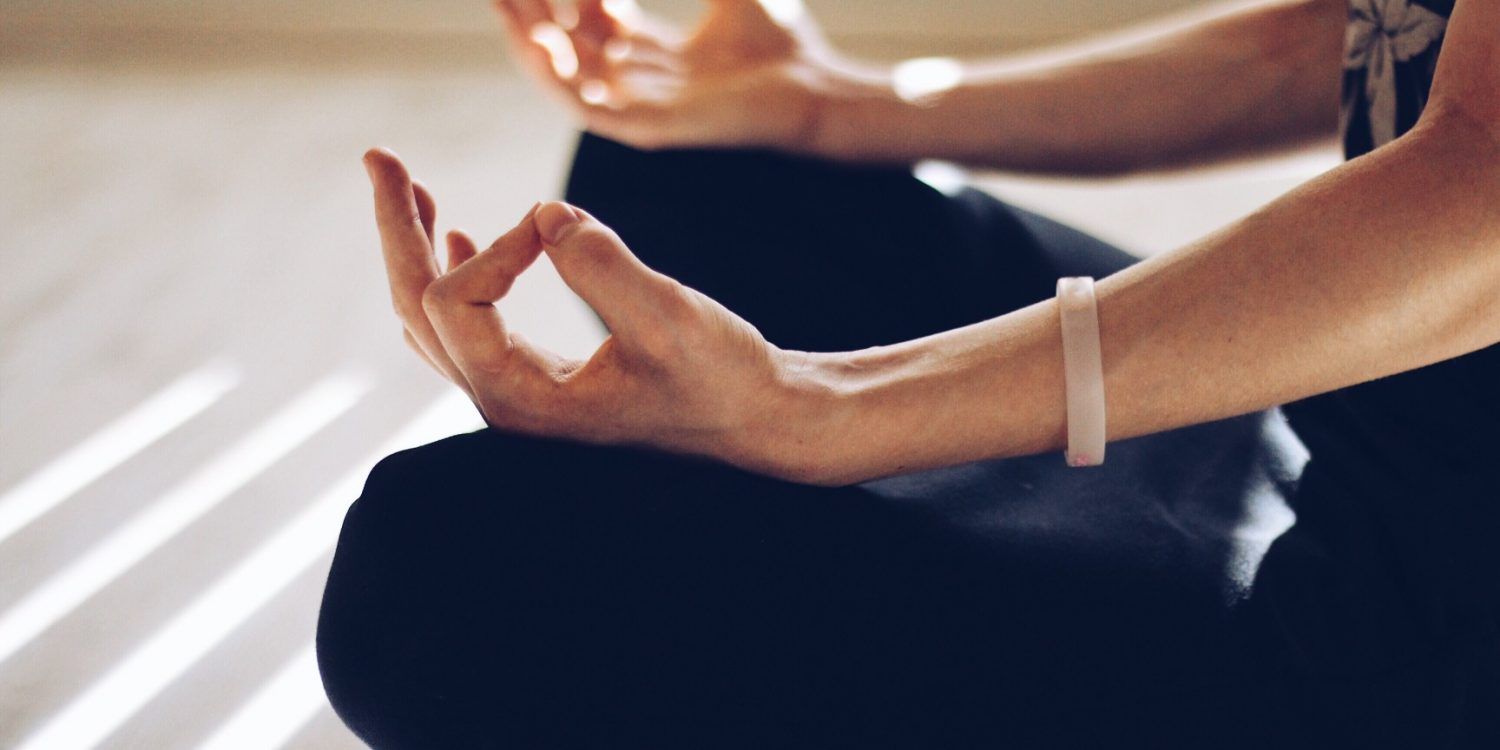 367 St. Marks Avenue, (718) 638-1111
Class: Reiki and Restore
Time: Sundays, 7:00 pm
Healing and nourishing, this restorative yoga class uses props to help with deep relaxation and rejuvenation. You'll leave feeling refreshed and open to whatever the rest of the week has in store.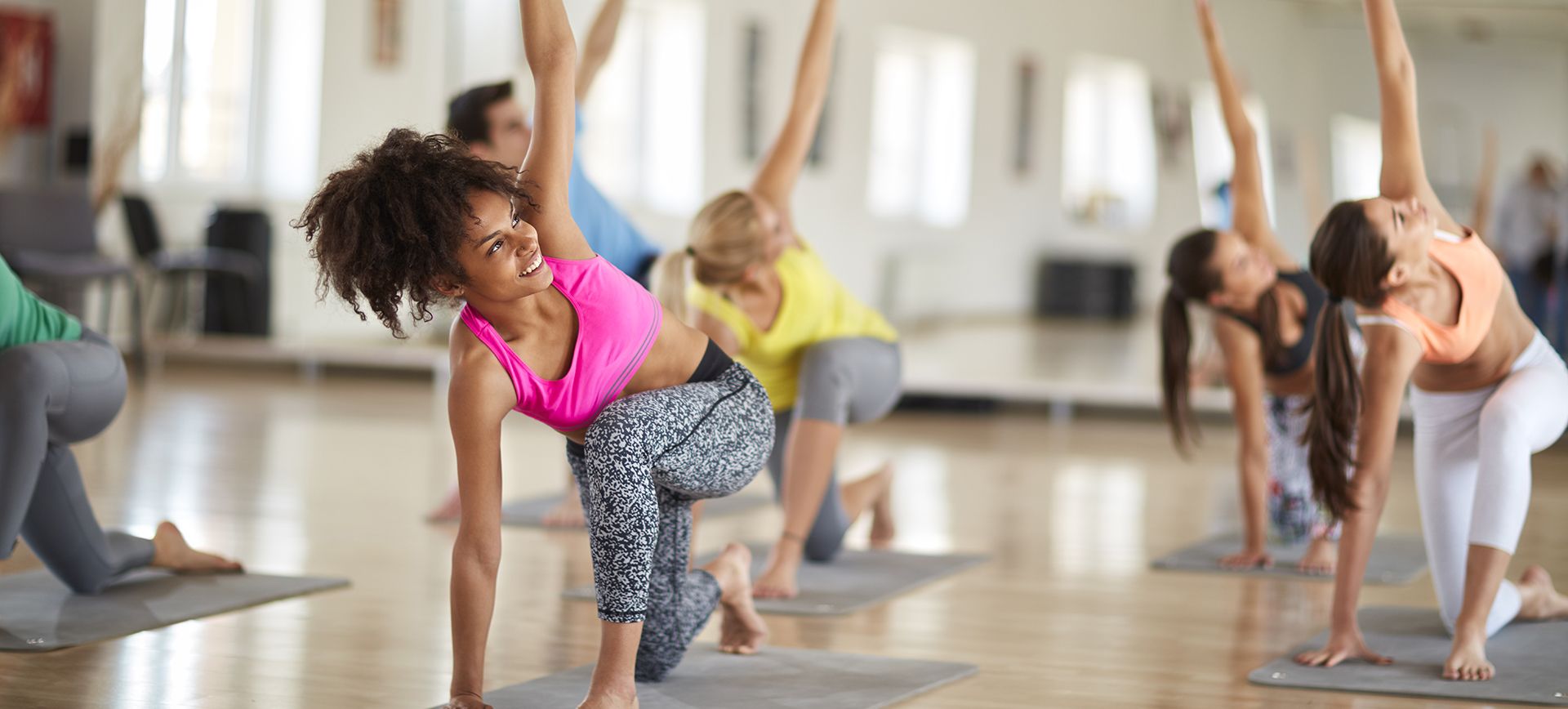 184 Underhill Avenue, (718) 857-0520
Class: Hip Hop Vinyasa
Time: Wednesdays, 7:45 pm
Dance off your midweek slump at this vinyasa class that flows to hip-hop beats. Try it if you want to open your mind, work your muscles, and most of all, have fun.
Whether you're an asana master or are just looking to boost your flexibility and release some stress, these classes are a great place to start.  
Want to strengthen your mind, rather than work your body? We also rounded up the top meditation studios in Manhattan. And if you call Manhattan your home or office, check out our list of yoga studios in that borough, too.