There's no doubt about it, therapists in private practice save time and money when they don't have to navigate the complex fineprint and opaque processes of insurance companies. While health insurance enables many clients to access affordable mental health services, there's a lot to be said for doing away with your in-network provider status.
It's a big transition, though, from taking insurance to only offering private pay and it's not one to take without intention. With the right forethought, transitioning to private pay can be an excellent move for your practice — because remember, your practice is a business! Here are five steps to keep in mind as you make this exciting and beneficial move.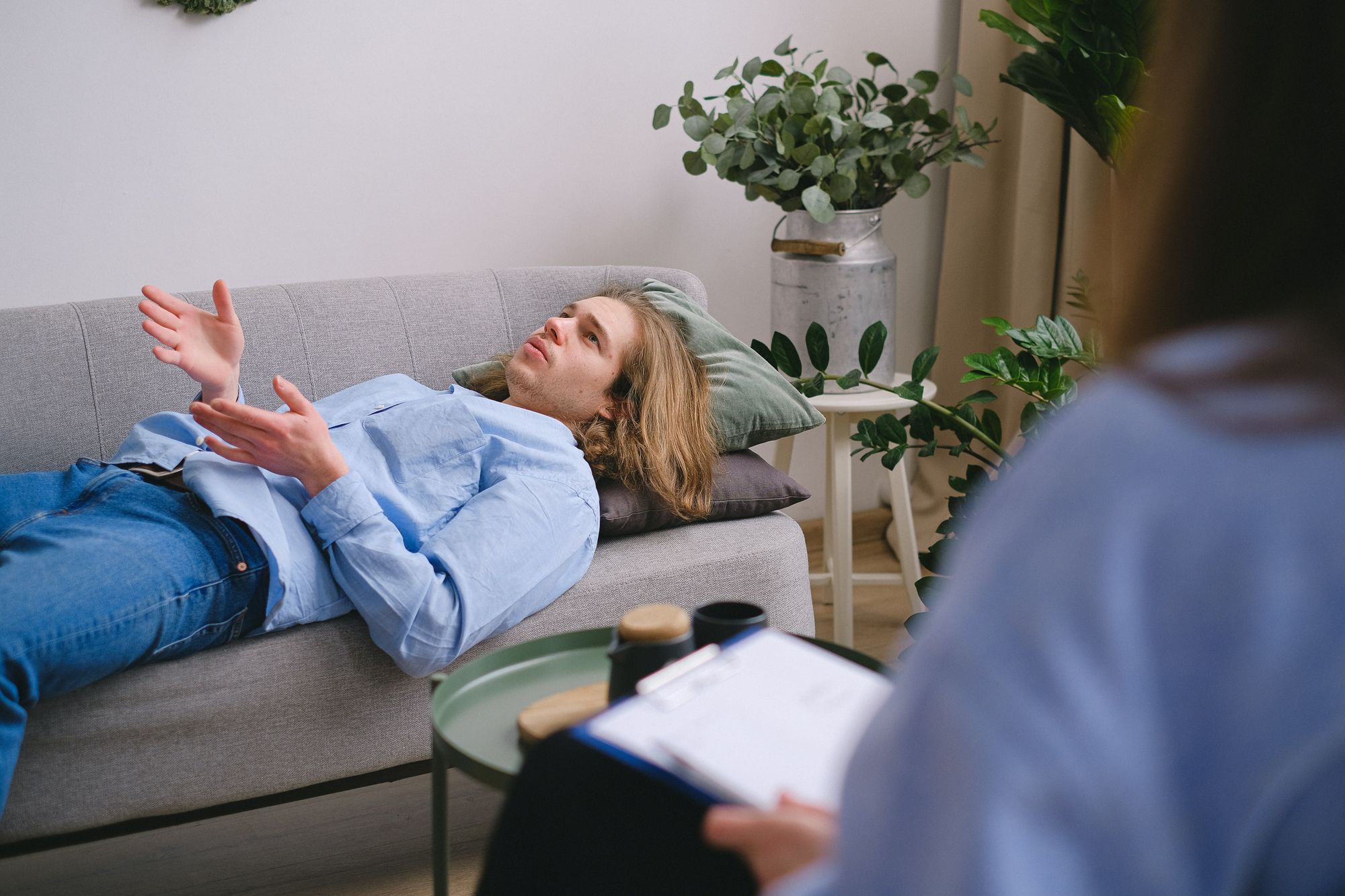 Understand your motivations
The first step to successfully transition to private pay is to fully think out the reasoning behind why you want to do it. Consider the following:
What will change about your practice if you're private pay?
What beliefs do you hold about being a private pay therapist?
Why is having a private pay practice attractive to you?
Determining your motivation will help steer the ship as you go through the process of transitioning, because there are many strong reasons why a therapist would transition to private pay. This includes having less paperwork to complete outside of session and the ability to set your own rates. Going private pay means that you can be more flexible for your clients when it comes to their therapy sessions and that you can offer them a higher level of privacy, without needing to send in their diagnoses or any notes to the insurance company.
However, there are also reasons why transitioning to private pay may be difficult. By asking clients to pay the full session fee, you may find that your client base shrinks as many individuals prefer to use their insurance coverage to pay for their mental healthcare. This means that you may need to consider how you'll boost your caseload numbers, such as incorporating marketing strategies to entice prospective clients to make contact.
Set your strategy
Once you understand the "why" behind shifting to private pay, it's time to consider the "how" — and determine if there might be alternative pathways to getting you where you want to go.
For example, if you find that you're mainly looking for a way out of the maze of paperwork you complete each month, you might consider hiring a biller who can handle all things insurance for you or an admin to keep your files organized. Even getting someone to help you part time can make all the difference. This is why really thinking through your motivation before you make the decision about private pay is important.
If you do decide that transitioning to private pay is right for you, it's time to strategize how you'll accomplish this. A common approach is to drop one insurance panel at a time and span your transition over several months.
If you start dropping one insurance panel per month, think through the order of priority:
Which panel is the most complicated to deal with billing?
Which panel brings you the most new clients?
What insurance do the majority of your current clients have?
These are the types of questions that will guide your exit strategy and make the transition smooth, for both you and your clients.
3. Get practice policies in place
Now that you're dedicated to the transition to private pay and you have a strategy in mind, it's time to get organized and to start drawing up your private pay policies. This is an especially good opportunity to evaluate how much you'll charge per session; here are a few resources we've put together to help navigate that decision!
If still you aren't sure what to charge for the session fee, use our fee calculator to help you guide what your fees will be. And don't forget to charge for your experience, expertise, and specialization!
You'll also need to make an important decision about the level of support you'll provide around out-of-network billing. There are three basic options to consider:
Courtesy billing: You submit claims to the insurance company on behalf of the client, and the client receives reimbursement. The client pays the full fee at the time of the session.
Direct billing: You submit claims directly to the insurance company and receive reimbursement. The client pays only the amount that will not be reimbursed at the time of the session.
Super billing: You give the client a claim, and the client submits to the insurance company for reimbursement. The client pays the full fee at the time of the session.
With any path you choose, you'll want to be sure that you have out-of-network claims forms created and printed out for your clients. By having this information readily available — and having a straightforward form to back it — clients will feel like you're on their side and have less of a chance of becoming frustrated with the complex process.
4. Market like a private pay therapist
Next, it's time to dream up your marketing strategy. Without insurance companies sending clients your way, your caseload may have gaps that need filling. How will you fill those gaps? By implementing a strong, thoughtful marketing campaign, you can help ensure a steady stream of new private pay clients. This could include:
At each stage, consider, does this look like marketing and online presence of a $200/hour therapist? Remember that private pay clients have made a conscious decision to broaden their therapist search beyond insurance networks, which opens up a wider pool of providers to choose from, and may challenge you to rise to the top. You want to make sure that all of the content you put out about your new private pay practice conveys a consistent, professional message that will speak to those clients you are uniquely qualified to serve.
All of these strategic projects should come before your transition — that way, when you're in the midst of switching over to private pay, you'll know where you're headed.
5. Communicate with existing clients
The last step in transitioning to private pay is to communicate this change with your existing clients. Because this change in your practice policy will impact all of your clients that use their insurance coverage to pay for your sessions, there may be many questions or concerns.
Consider practicing how you'll bring up the policy change with your clients. You could bring it up in their session if you have good rapport, or you might want to send out an email or letter notifying them of the transition. Clients may ask about other payment options, to which you can offer information on how to use out-of-network benefits — including the benefits of out-of-network therapy approach, such as the increased privacy.
If one or more of your clients expresses that the payment policy change impacts their ability to attend therapy with you, you might think about implementing a sliding scale. This would let your current clients continue to see you, but at a lower price that they can afford.
Another great way to set your clients up for financial comfort is to explore single case agreements with a wider health team. This means that you'll partner with a health clinic or system and provide select clients with services at an established rate, perhaps lower than your session fee.
In the end, some clients will not be able to afford your private pay fees. Even if you want to help these clients, making your practice private pay is a business decision made for the success and longevity of your practice. Don't feel bad about this decision — you're ensuring that you'll be available to help clients in the future by keeping your doors open. If this is the case, offer to transition these clients to another in-network therapist by completing a warm hand-off and giving them space to process through the transition.
It's an exciting moment in all private practices, when they transition to private pay. Don't forget to celebrate your success and reflect on the long journey that it took to get your practice set up. You're doing amazing work and this is one way that you can congratulate yourself!