When receiving professional licensure, therapists pledge to serve their communities and support the mental health of everyone – not just those who can afford full-fee therapy. Many therapists and group practices implement sliding scale fees to help clients with limited finances access mental health care. This opens the door for more people to work towards better wellbeing, healthier relationships, and balanced lives.
Therapists who are just getting started in private practice, however, may not be able to readily implement sliding scale fees. While sliding scale fees are common, they are by no means required. This means that therapists can choose from a broad range of ways to support their community without sacrificing their financial wellbeing.
Here are alternatives to traditional reduced fees that maintain the overall objective of sliding scale: serving the community and making mental health care accessible.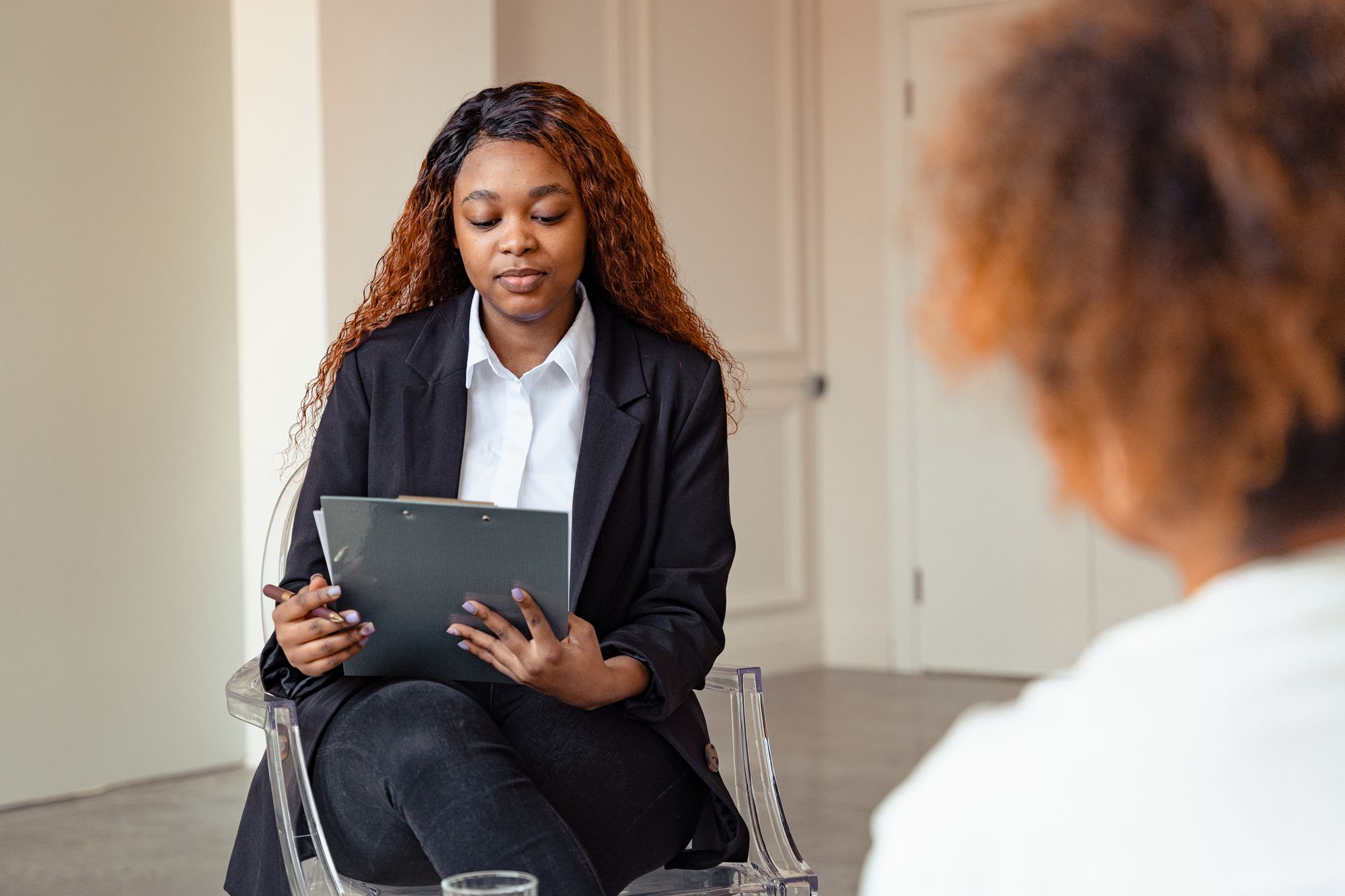 1. Provide shorter sessions, at reduced rates
If you have the bandwidth for it and are able to responsibly avoid burnout, one alternative to full-length, sliding scale sessions is to fit more than one client who's paying a reduced rate into your hourly slot.  This can be helpful for clients who are working with a reduced budget, but would still benefit from your support.
If you go this route, note that have 30 minute sessions differs greatly from 60 minute sessions. Therapists who provide abbreviated sessions may need to adjust their therapeutic approach to ensure that progress is possible within the allotted time. However, it's important to remind yourself that you aren't shortchanging anyone by being more direct in therapy — the whole reason you're shortening sessions with sliding scale clients is to offer more people the chance to access mental health care.
You don't have to fit in two clients in one hour, however; if you feel overwhelmed at the idea of back-to-back sessions, you could use your extra time to relax, unwind, and take a break.
2. Space out sessions in your schedule with clients who wish to pay less
Similarly to shortening sessions, you may consider offering fewer sessions per client overall. Sessions might be once every two weeks, or even once a month if the situation allows. That way, the client's therapy cost in a given month are less, but you're still charging the same amount per session.
If multiple clients are open to this setup, you can balance their sessions every other week; that way, you're supporting more people without sacrificing your income.
3. Consider payment plans as an alternative to upfront charges
If clients are strapped for cash at the time of session, consider offering a payment plan that reduces the upfront stress. By giving clients more time to pay session costs, they'll owe less per week, which may fit into a limited budget. You might offer this payment plan indefinitely or during a time-limited period (such as when a client is unemployed).
Having payment plan policy information available to prospective clients may make it more encouraging for them to start therapy. Say you're seeing a couple for monthly sessions at a $300 rate. You might request a certain percentage of the fees up front, like $75, with the remaining $225 due in weekly intervals of $75.
However, having bills hanging over clients' heads may become distracting for them when attending therapy sessions — so it may be a judgement call on your part to decide if it's an effective way to provide financially-accessible services. It can also be mentally taxing for you to keep track of, so consider limiting the number of clients you offer this to, or using a service with cross-platform integration.
4. Include pro bono sessions as part of your practice plan
Instead of having to worry about ethical concerns regarding fee sliding per client, consider having an allotted number of free sessions you offer people who are in need, and have it clearly separate from the rest of your practice.  
There are many ways to offer pro bono sessions and many of them can benefit your practice even if they aren't contributing to your income. After all, the simple act of being altruistic can have positive benefits on your own mental health. And there are long-term perks, too; consider donating sessions to a charity, community organization, or group of people (like undocumented folks) to boost your practice visibility, which in turn may find you more paying clients down the road.
If your practice budget is on your mind, limiting these pro bono sessions to one or two a week is a good step to take. Since the goal of offering free sessions is to help out your clients, remember that if you become burnt out or stressed about your own financial situation, the therapeutic care you're providing may suffer as a result.
5. Provide therapy groups at a reduced rate per participant
If you're comfortable with facilitating therapy groups, this is a great way to offer your services to multiple people at once — and limit the time-cost of sliding scale sessions. Bringing together different clients (sliding scale and regular pay alike) benefits everyone, as clients learn from each other by hearing different people's stories, thoughts, and feelings.
These therapy groups could be general to many different therapy needs or specific to a type of condition such as depression, eating disorders, or grief. You could even offer these groups online to make them easier to attend, depending on your practice's teletherapy options. If you have a Zencare profile, you can advertise your therapy groups at no extra cost.
6. Rework the sliding scale system as best suits your practice
If you do decide to offer a sliding scale, you can still adapt the system in such a way that benefits your practice. Here are three ideas for doing so:
Offer a time-limited reduced rate
Instead of having clients pay on a sliding scale indefinitely, set a time period that makes sense – and then re-evaluate their ability to pay after that time period is over.
For example, if a client comes into financial stress because of a loss of employment, offering them a reduced rate for six months while they find another job gives them a break.
By explicitly agreeing that you'll charge less only for six months, both of you have the understanding that after that time period, you'll once again resume your normal rate. This sets the expectation that things may change in the future. If the client still has a tight budget after six months, you can discuss whether or not returning to a regular rate makes sense based on your practice's financial needs and the client's situation.
Accept sliding scale clients during your slow times
Another option is to only offer sliding scale sessions during your slow times. If you often have session slots to fill during a certain day or time, you might use this time to offer reduced cost therapy. From a financial perspective, getting paid a decreased session fee is better than having an empty appointment and not getting paid anything! Often, therapists are busiest in the mornings and evenings. If this is the case for you, offering sliding scale sessions around midday or early afternoons may be helpful.
Offer sliding scale only to existing clients
If you hope to limit the number of sliding scale sessions you offer, consider limiting these sessions only to your existing clients. If clients who pay the regular session fee find themselves in a particularly stressful financial situation, you could offer them a reduced cost while their finances stabilize. Not only have you built rapport with these clients, but you likely know more about their situations than if they were new clients. This gives you more information upon which you can make a judgement call about their eligibility for sliding scale fees.
Clients who already attend sessions with you likely understand your dedication to your work together. Rapport works both ways, and clients who feel connected to you may be more keen to return to a normal session fee when they're able.
7. Refer out any clients you're not able to work with
Lastly, if you don't offer sliding scale fees and are unable to offer other ways to make therapy more affordable, you can refer clients out. This isn't a cop out — you're still making therapy accessible by supporting individuals to find care elsewhere.
By keeping a list of nearby therapists who offer sliding scale fees or lower cost services, you can easily share that information with an individual or family. Offer to reach out to your colleagues on their behalf and connect them with a therapist who is able to support them long-term.
Another way to support those looking for therapists is to help them access a platform like Zencare. By using Zencare to find therapists, individuals can filter by provider session fees and see which therapists in their area offer sliding scale fees.