Choosing whether to contract with a health insurance or not is one of the biggest decisions therapists make – and often grapple with – in private practice.
It's a difficult decision: many therapists contract with health insurance companies as soon as they start their practice, but find the paperwork overwhelming and payment too low; but once they drop the health insurance, they find it much harder to build their caseload.
Not sure whether to contract with health insurances and/or drop insurances? Consider these pros and cons of being an in-network vs. out-of-network provider: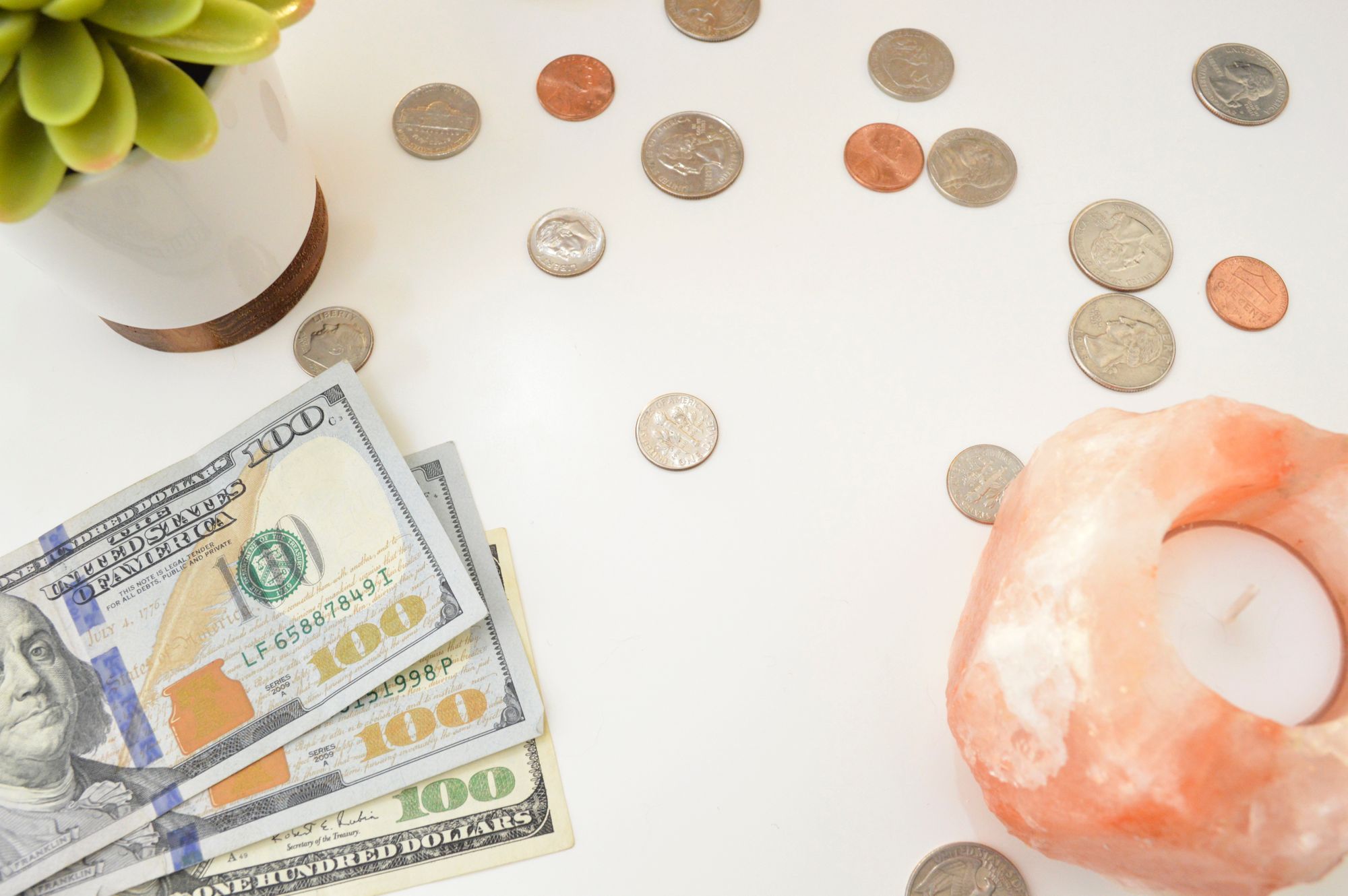 1. Know that, ultimately, the decision for most therapists boils down to payment amount
Ultimately, the decision to be in-network with a health insurance or not boils down to a trade-off between potential hourly income and ease of building a caseload.
"But wait! There are other factors like privacy and time with clients that cause me not to take insurances!" you might say.
Yes, these are all important factors, but when you look across geographies, it's clear: when a health insurance company reimburses more, more therapists are in-network with them.
That said, the decision is nuanced and there are other factors involved; we cover these in further detail below.
2. In-network: Weigh the ease of growing your practice with lower pay and less autonomy
Benefits of being an in-network therapist
While we often only hear the reasons therapists dislike working with health insurance companies, there are benefits to being in-network that help with both work satisfaction level as a private practice provider, and with building a caseload.
For many, being in-network with a health insurance gives them the diversity of clientele they enjoy seeing in their practice, as well as the ability to not worry about referrals and focus on the service they provide.
Ease of building a practice: Insurance companies typically display a list of all therapists who have agreed to contract with them on their website, which enables therapists to have more visibility online and connect with clients who are searching for a therapist primarily based on insurance.
Diversity of patient populations: Some therapists accept insurances in order to serve clients who are unable to pay for a session upfront and who would otherwise have difficulty accessing care. While for some insurance plans, there is only a slight cost difference to see a therapist in- or out-of-network, for others, particularly public plans, it can be costly and difficult to seek reimbursement for out-of-network sessions.
Some insurances pay well: While many health insurances pay therapists low amounts for their services – typically ranging $50 - $80 per session – health insurances in certain geographies do reimburse more, allowing therapists to sustain their practice with health insurance clients.
Limits of being an in-network therapist
On the flip side, low reimbursement, logistical hassle, and limited control over the type of care they can provide are some reasons why therapists choose not to contract with health insurances or drop the health insurances they were paneled with.
Lower pay: Most health insurances will pay much lower than what you can charge privately; based on speaking with over 1,000 therapists, we've learned that health insurances across geographies pay therapists approximately $50 - $80 per session. This is significantly lower than what therapists typically charge in private practice, which ranges from $80 - $150 per session in smaller cities, and $150 - $250+ in larger cities like New York City.
Delays in payment: Insurance companies often delay payments by months or years, while payment for out-of-network sessions is typically required at the time of service.
Less time with clients: In order to receive compensation from insurance companies, therapists must spend hours every week submitting claims or on hold with an insurance company representative. This time takes away from reviewing session notes, advocating on behalf of clients, and improving their practice.
Detailed notes required for insurances: For clients to be able to use health insurance benefits, therapists are required to submit detailed information regarding the services provided, including a valid reason for the sessions to have occurred and the session lengths. This can feel uncomfortable for many therapists who value client privacy.
Requirement to make a diagnosis: In private practice, you'll encounter many clients who are seeking support with general mental health issues. These may include concerns related to stress, relationships, life transitions, and career changes. Because health insurances require a diagnosis, many therapists find themselves in situations where they need to give a client a diagnosis such as adjustment disorder or anxiety, even when the client may not exactly fit the criteria for diagnosis.
Limitations to remote therapy sessions: Some health insurances do not reimburse for remote therapy sessions. For example, if you are planning to work remotely for a few months – whether for a fun year of remote work in France or to care for your parents at home – you may find some health insurances don't reimburse for remote therapy sessions. Alternatively, you may find that health insurances reimburse less than you're currently getting paid.
Restrictions in the type of care you can provide: Only certain types of services are covered by insurances, and only when they are deemed medically necessary. Therapists may have trouble receiving reimbursement for therapy sessions held outside the office (e.g. exposure therapy in public for OCD or phobias), or find they need to limit sessions to 45min when in fact the client could benefit from a two hour, in-depth therapy session. Health insurances can also dictate the frequency of your sessions – they may only reimburse one therapy session per week, when the client could benefit from two or three sessions in a certain week. Therapists may decide not to contract with insurances to offer services above and beyond that which would be covered by insurances.
3. Private pay: Trade-off between financial benefits vs. investment in growing your caseload
The benefits of a private pay practice essentially reverse all the downsides of being in-network with health insurances.
Benefits to being out-of-network, or private pay only
You can charge what you deem your services are worth: Therapists on average charge much higher rates when they set their own rates than the amount that health insurances pay. As an illustration: NYC therapists on average charge $150 - $250 per session and Boston therapists on average charge $150 - $200 per session. In comparison, insurance companies might only pay $50 - $80 per session. Taking insurances could mean you makes less than half the income you would otherwise earn.
More time with clients: No more hours spent submitting claims or on hold with an insurance company representatives. You can focus your time on client care, including reviewing session notes and improving your practice with training and continuing education classes.
Autonomy over patient care, privacy, and flexibility: Therapists may decide not to contract with insurances in order to preserve autonomy over client care and protect privacy.
Limits to being out-of-network, or private pay only
Fewer client requests: For most clients, not being able to use health insurance is a foreign concept, given they typically seek in-network providers for every other medical service such as primary care physician visits. Most clients start their search on health insurance company websites or on a call with their insurance company, meaning you aren't in the initial pool of therapists they are considering. Even on therapist directories, they are likely filtering by health insurance; and they are googling terms like "blue cross blue shield therapist near me." While clients will often learn – after an overwhelming and arduous few hours of searching – that seeking out-of-network providers is a good alternative, it is the last resort for first time therapy-seekers, students, and people generally looking to save money.
Constantly fielding of insurance-related questions: No matter how many times you indicate on your personal website or therapist directory profile, you'll get asked, "do you take my health insurance?" "do you offer lower fees?" and "can you help me with out-of-network benefits?" While you can guide clients to useful resources on how to apply for out-of-network benefits, you'll often find that your higher-than-copay fees and not being in-network are dealbreakers for many clients.
More work to build your caseload: Why should a client choose your $175 services over those of another therapist with the same specialties of anxiety, depression, and trauma? Paying out-of-pocket means clients are more selective in their therapist search. They are looking for a provider who speaks to their needs, they're reading online reviews and testimonials, and they're going to choose the therapist who they can either find the most relevant and compelling information about, or receive a recommendation for. That means more thoughtful marketing and branding, investment in advertising, and greater networking with relevant providers. Ask yourself if you are willing and ready to put in both financial and time investment.

Choosing to join or leave a health insurance panel and/or leave one is a big decision for a private practice therapist – there's a lot of paperwork involved, you need to break the news to existing insurance clients, and it's a decision of investment as well.
If you're willing to put in the investment of time, money, and networking; are able to have the patience to rebuild your caseload; and especially if you already have a solid network of referrals and are known as an expert in your specialty, then private pay may be a good option for your practice.
If you enjoy seeing a diverse clientele, your social justice mission calls to you (especially for social workers), you want to jumpstart your private practice and grow your caseload, you enjoy a steady stream of clients, and/or you're able to sustain a financially healthy practice with your health insurance clients, contracting with health insurances or staying in-network may be the best course of action.
If you're starting private practice or looking to up your marketing game, learn about Zencare to help you grow your online presence, attract your ideal clients, and build your dream practice.