For many therapists, it can be difficult to set session rates and discuss them confidently with clients.
On the one hand, therapy is a unique profession in that clients may ask for a lower fee than your standard rate; what's more, these asks can appeal to your innate compassion desire to help people, qualities therapists have in spades! At the same time, you can only take care of others when your time is valued and you feel financially secure. For these reasons and many more, it's crucial that you earn what you need to live a comfortable life while supporting your clients.
Below are sevens steps to finding a financial happy place for your practice. We'll set your personal lifestyle goals, assess your monthly expenses, and generate a session fee that would allow you to achieve your goals and cover expenses! You can also use our Therapy Fee Calculator to arrive at this figure. We hope this guide helps you set strong intentions and reasonable rates for years to come.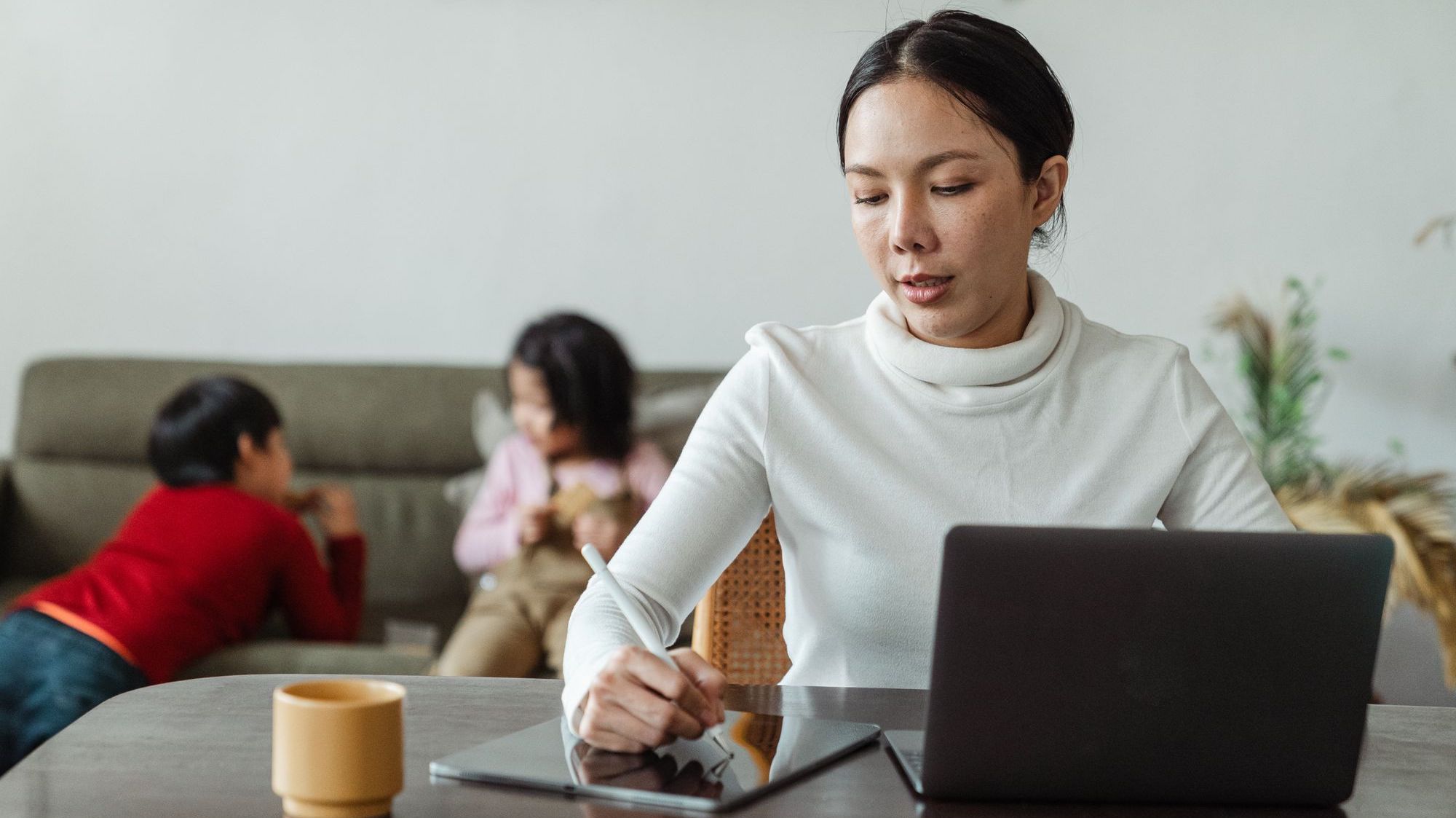 1. Set your personal income goals
The first step is to setting session fees is to determine your financial goals for your personal life. What kind of lifestyle do you want to be able to afford? Consider financial moves like opening a group practice, paying for a wedding, buying a home, or taking a family vacation. These goals don't have to be large – maybe you want to afford extra yoga classes per week or eat out at restaurants once per month.
Whatever financial goals are important to you, take those into consideration to arrive at your pre-tax annual income goal.
It's important to have clear financial goals because it sets a standard for your professional ambitions. Having your own private practice means that your business revenue becomes your personal income – how much money your business makes will impact how much money you get to take home! By creating goals for yourself, you create a standard upon which to guide business decisions, including how much to charge per session. Without this, you may find your business charging less than you deserve or need, and therefore not become as lucrative as you would hope – and if this is something you worry about on an ongoing basis, it may impact your actual therapy work and overall well-being.
2. Dream of your lifestyle goals
Next, consider your lifestyle goals. And don't just consider – dream! These goals differ from your financial lifestyle goals because these goals cannot be priced: spending time with your kids, learning new therapy techniques, maintaining your own positive mental health, for example. These are goals that are important to you in that they enable you to live the life you want - and these dreams become what you work towards in building your private practice.
To marry your dream lifestyle to the practicality of fee setting, determine the following:
How many clients do you want to see each day? Consider your personal limits, as well as obligations outside of private practice that may restrict the number of sessions you can reasonably hold.
How many weeks of vacation do you want to take each year? Remember that too much work, not enough down time, and limited quality time with loved ones can lead to burnout!
If you aren't sure of the answers to the prompts above, finding someone who is a few years ahead of you in their private practice career or stage of life may be helpful to hear new perspectives. Find a friend already in the business and ask their process for answering those questions.
3. Calculate your monthly expenses
After thinking about income goals, it's now time to calculate your monthly expenses. Thinking about anything accounting-related may make many therapists run for the hills – but this is a major part of owning your own business, one that you cannot leave behind!
Here are some categories to include when calculating your monthly expenses:
Rent: How much you're paying for your therapy office(s) each month.
Marketing: Advertising as a way of gaining more clients and getting your name out there. This can include advertising on Google Ads or social media, your own website, joining professional communities, and online therapist directories.
Practice Management: These include billing, scheduling, email domains, online therapy platforms, etc. Often, therapists hire staff to manage the logistical pieces of the practice, though others utilize software (that can be pretty pricey too – see our cost comparison here!)
Liability insurance: A must in many fields, including private practice
CEUs: Continuing education courses and conferences you attend to further your knowledge, gain new skills, and continue holding your license. You may also include supervision or peer supervision groups in this category.
Once you've assessed all expenses, you'll have a good idea of how much it costs you to keep your private practice running.
4. Assess any other sources of income
Sometimes, private practice therapy sessions aren't the only source of income for therapists. If you earn money from subletting your office, providing supervision sessions, agency or hospital work, therapy groups, freelance writing, speaking engagements, or teaching, factor these into your income as well.
5. Account for your no-show rate
Lastly, consider what your no-show rate is – that is, how many clients each week miss their sessions. This is important to account for because you cannot bill for the hour if the cancellation is outside the cancellation fee window. We'll take this into account when calculating how many sessions you actually have per week – and it will affect how much to charge each session (i.e. a high no-show rate means needing more income to meet your financial goals).
6. Bring it all together!
Now that you've thought through the various pieces of your private practice, you're ready to do some calculations!
First, let's figure out how much your private practice needs to earn:
Income goal - Non-private practice income = How much your private practice needs to earn
Next, count how many sessions you need per year to meet your goals:
Clients per day  x  Days per week x (1 - no show rate) x Weeks you'll work in a year = Number of sessions per year
And now, how much you should charge for each of those sessions:
How much your private practice needs to earn / number of sessions per year = How much you need to charge to reach your personal income goal
7. Consider other important factors
You now have a recommended cost-per-session based on lifestyle goals and practice expenses -- congratulations!
Before you finalize your session fees, consider these additional important factors:
Referral numbers
Of course, your business income doesn't just depend on how much you charge per session; it also depends on how many sessions you conduct, and to increase your number of sessions, you'll need plenty of new and ongoing clients. Keep in mind that the more you charge per session, the fewer clients will be able to access your services. For example, in New York City, the average therapy fee is $175. If you charge more than $175, you may have fewer prospective clients interested in reaching out to schedule with you; if you charge less than $175, more prospective clients may be inclined to see you (but you'll have less income per session).
Everyone's preferences and lifestyle needs are different, so it's important to consider whether you might prefer to work with more clients at a relatively lower rate or fewer clients at a higher rate, and how quickly you need or want to fill your client caseload.
Also remember that you can always set a certain rate for your fees today -- and then increase them regularly for new clients as your caseload fills up. This may be on an annual basis for established therapists, but for those starting out, this could be as frequent as once per quarter.
Find out how much others charge
While the above steps consider your goals and expenses at an individual level, it's also important to consider the market, and get a clear picture of the going rate for the therapy services you offer.
One major factor to consider is the average cost of therapy in your area. Knowing that figure will give you a sense of how your rates compare to those of your peers! One way to do this is by using the Therapy Budget fee slider on Zencare to explore what other providers are charging near you.
You might also consider the amount of experience and specialization you bring to the table. If you've worked in the mental health field for a long period of time, you may feel empowered to charge more -- you've earned it! Similarly, you might also consider charging more if you specialize in a certain diagnosis or type of therapy. These may include unique certifications, extra courses, or postgraduate internship experiences. You are providing a service to clients that your peers cannot, and that is worth additional value.
Generally, the more experience you have and the more specialized your practice is, the more confident you might be in putting a higher value on your services. Your goal in this phase is to compare your practice to other therapists who share your location, level of experience, and level of specialization, and then consider if you may be undercharging or overcharging in relation to your peers!
Sliding Scale
The goal of the Therapy Fee Calculator is to arrive at your average session fee, and not necessarily the fee that every client will pay: a sliding scale option allows for a range of payment levels for clients in different financial situations.
Indicating that you accept sliding scale payment means that you may reach a larger base of prospective clients who are able to pay for your services; however, it may also set the expectation that your fees are negotiable. Having a standardized rate chart, based on client income, can help you avoid having the difficult conversation with prospective clients about whether or not you can accommodate their proposed prices.
Always remember though, that while allowing sliding scale payment options brings you closer to the mission of helping more people who need it, it may also decrease the amount of income earned over time (income that you deserve!).
Make the most of each bite!
Once you have a firm handle on your rates and referrals, it's crucial to focus on turning those initial contacts into longer-term client relationships. For example, a client seeing you weekly at $150 per session could equate to over $7,000 per year in income! It's of course not likely that every referral will become an ongoing client; still, when you attach a potential value to each referral, it becomes all the more important to offer an outstanding intake process.
How to do so looks different for everyone, but answering emails promptly and professionally and being open in communication are great first steps towards creating a long-lasting relationship with a client. You're showing them that you respect their time and the emotional energy they put into reaching out to you!
Then, once you've been in touch via email, take each consultation as a challenge to engage a new client into your practice. Offering a great phone consultation is often key to bringing in new clients, since it gives the client a sense of what it might be like to work with you in person and provides you with an opportunity to explain what makes your practice unique!
Focus your energy on building a long-term clientele to ensure that your income remains stable.
Following these steps and considering your worth is important not only for the longevity and success of your private practice, but also for your emotional well-being as the therapist and business owner. Keeping in mind that it's a competitive field and it pays off to be strategic about your fees, remember that you deserve to earn money from the services you provide. Each session, each client gets you closer to your goals!