When starting a private practice, creating an inviting, information-filled website is generally at the top of every therapist's to-do list. This website will be an avenue for prospective clients to learn about your services. It will also be a way for them to reach out to you and request a consultation. Your website sets the tone for your practice's brand, including aesthetics and practice philosophy. The stakes are high for a good website, especially when you want to stand out. So how do you build this website?
There are many different ways for business owners to create their own websites. Some design their website through website building platforms like Squarespace, Wix, or Wordpress. Others use website services specifically geared towards therapists in private practice. Which one should you use? We put together a guide to help you decide what makes the most sense for you as you set up your private practice.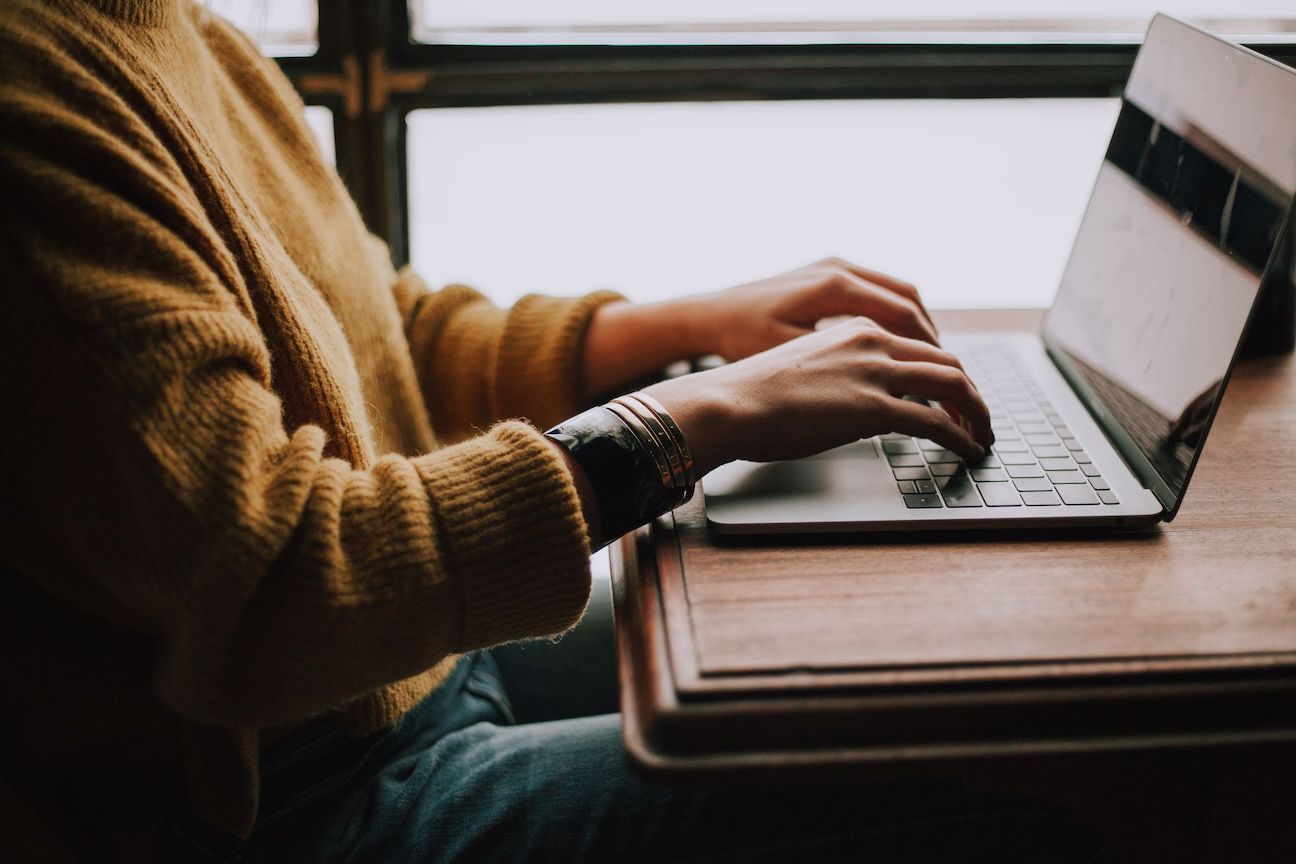 Brighter Vision
Brighter Vision is a company that designs and builds websites so therapists can grow their private practices. Because they focus specifically on mental health-related businesses, they are experts in creating websites that draw in prospective clients looking for emotional support. They'll even design a fresh, exciting logo for your business!
Cost
The cost to use Brighter Vision's website design services is between $54.08 - $129 per month. The price depends on whether you pay monthly or annually, as well as which tier you purchase. The higher the tier, the more features and services become available to you.
Best features
Brighter Vision has many excellent features that make it helpful for therapists just starting their private practice. Here are a few:
One email address and contact form are included. Therapists can set up an email address using their new website domain, and integrate a contact form where prospective clients can reach out. However, each additional email address and contact form past the tier's limit comes with an extra cost.
Library of designs and logos. Brighter Vision knows what's engaging for prospective clients. From this knowledge, they've created multiple website layouts designed to appeal to therapy-seekers, so you won't have to spend time figuring out your design.
Content support. Having content on your website is a great way to optimize your online presence. This could look like blog posts, articles, podcasts — anything that a website viewer can click on. Instead of starting your content from scratch, the Brighter Vision team will provide you with mental health-related content to include in your website.
Payment processor included. Your website will be able to accept payments, thanks to Brighter Vision's payments feature. This is helpful if your clients will pay for their sessions online through your website.
Option for social media management. Brighter Vision's Social Genie tool helps therapists manage their social media platforms, saving them the time and energy it usually takes to post and interact with followers.
Unlimited tech support. The Brighter Vision team is available for unlimited technology support. While therapists can edit their own website through the Admin portal, they can also reach out to the Brighter Vision team with any needs.
Limitations
Brighter Vision also has some limitations when it comes to creating an excellent website for a private practice, including:
Templating means repeating. While every website will be unique in its information, the private practices that use Brighter Vision for website design may appear, at times, quite similar to one another. This is because Brighter Vision has already designed several template websites to choose from. Having the option of choosing an already-existing design certainly saves you time, however there's a risk that prospective clients may not find your website original. If you have similar content on your website to your peers, this could also negatively impact your SEO.
Limited email addresses and contact forms. Having an email address attached to your website is certainly a handy tool — however, the limit for how many email addresses you can utilize is low. If you run a group practice and hope to give your team email addresses, it will be an extra cost, which may add up quickly. If your practice employs other therapists, admin, or billing support team members, you may find your monthly bill with a bit more heft.
It's built on Wordpress. When you pay for Brighter Vision's services, they will design and create a website for you using a platform called Wordpress. This means that when you want to make edits to your website, you will need to know how to use Wordpress. If you're comfortable using Wordpress, you may want to consider simply paying for Wordpress, which will save you money.
TherapySites
TherapySites is another company that designs and builds websites specifically for mental health professionals looking to expand their business. They offer therapists use of their many website design templates, which they organize by therapy type or modality.
Cost
The cost to use TherapySites website design services is $59 per month. There is no set up fee and only one tier for membership — which means that you get all of the TherapySites original features without having to pay more.
Best features
There's a lot to like about TherapySites; here are a few of the best features:
There's a free trial. If you aren't sure about using a website designing service, the free trial is a perfect way to test the waters. If, after a month, you decide that you do not need the TherapySites services, then you can cancel your membership and receive your money back.
No set-up fee. Without having to pay an additional fee to get your website up-and-running, you save what could amount to hundreds of dollars. This, paired with the free trial, makes TherapySites a budget-friendly option for website creation.
Use it for TeleCounseling. For an additional $50 per month, you can access TherapySites's TeleCounseling. With this product, you can send HIPAA secure messages to your clients, including automatically-sent appointment reminders. You can also use this tool to meet with your clients online for teletherapy sessions.
Includes appointment request forms. TherapySites designs include appointment request forms where prospective clients can share their information with you and request a consultation call. This takes away the potential for that phone tag game we all know so well!
Payments processing option. TherapySites makes it easy for you to house all of your client payments through your website. This way, it's easy for your clients to send through your session fees before or after you meet with them.
Audio and video integration. If you want to have engaging media on your website, TherapySites has a place for it. This could include introductory videos, podcasts, or other content.
Limitations
Before you dive into TherapySites, it's worth considering some of the possible drawbacks. Here are a few:
Pay more for SEO. If you want to boost your online potential, you'll have to pay $40 more per month to access TherapySites SEO services. SEO is an integral part of website design, it's hard to have an engaging, visible website without it. This means that you'll likely need to pay more than the standard $59 per month out of your marketing budget.
Risk of not standing out. Because TherapySites' services rely on their pre-designed websites, there's a chance that your private practice website might look similar to other therapist websites. This may mean that your website won't stand out amongst your peers, even if you offer specialty services or have a unique practice philosophy. You may also find that your website text matches other websites, which will have a negative impact on your SEO.
Limited tech support. If you run into issues with your website, the TherapySites customer care team is only available during business hours. That means you'll have to wait until Monday morning to get help, which could leave your website glitchy for several days over the weekend.
Squarespace
Squarespace is dedicated to making website creation and management simple, convenient, and revolutionary. They are a content management system that offers their members the opportunity to design, create, and share unique, engaging websites. While they offer members the use of thousands of templates, you can also individualize your website any way that you want.
Cost
The cost to access Squarespace and host your website is between $12 - $54 per month. You'll pay less per month if you set up annual payment cycles. There are different tiers of memberships, with more expensive tiers giving you more features and tools to use.
Best features
Squarespace is one of the top-rated website design and creation platforms. They have many elements that contribute to this success, including:
It has templates to get you started. Squarespace has thousands of templates from which you can choose as you begin to create your practice's website. Once you find a theme, color scheme, or layout that you like, you can then manipulate and change anything to make it your own. With some tiers, you'll even get customization when it comes to JavaScript and CSS.
Advanced technology. Because Squarespace has been around since 2003, they're a well-oiled machine when it comes to providing website creators with the tools they need to succeed. Anything you want your website to do will be possible with a Squarespace feature, especially scheduling and payments as well as multimedia formats, communication forms, moving graphics, and more.
It has extensions. Squarespace websites have the ability to host extensions, which may make your website more engaging and help you with things like scheduling, communicating, receiving payments, organizing, and more. You can think of extensions like apps — on your Squarespace website, you can host these apps for clients and prospective clients to use.
You can use it for email campaigns. If you plan on having an active listserv, Squarespace will help you. By using their email campaigns features, you can stay in touch with your clients, community members, or peers by creating and scheduling email campaigns.
View your website metrics. Once your website is live, you can track how much traffic is viewing and interacting with your content. With an easy-to-use website metrics tool, you'll have the information you need to make changes that draw more prospective clients in.
Support around-the-clock. Squarespace is a massive company with immensely helpful customer support services. You can reach the customer support team 24/7 with technical issues or questions about your members.
Limitations
While Squarespace is a leader in the field, there are still some limitations with their platform when it comes to supporting therapists market their private practice. Here are a few:
Tech savviness required. While you won't be coding the website yourself, you will need a baseline level of savviness when it comes to technology. If you want customization on your website, it may be important for you to spend time learning how to use the platform before you begin. You might also consider your design and visual-aesthetics skills when it comes to understanding what's important for website viewers and what they'll connect with while engaging with your content. If this sounds a bit daunting for you, you have the option to hire a Squarespace expert to help you — for additional cost.
Good features on top tiers. Many of the key features to having a successful website are only available on the more expensive tiers. This includes many significant payment features and integrations. While the basic membership is certainly budget-friendly, it pays to access the advanced membership packages.
Limited contributors. One of the ways that a basic membership limits your practice is that it only allows for two people to create and edit the website. With only two contributors allowed on the personal membership, you and one other person will be solely responsible for setting up and managing your website. The other tiers have unlimited contributors available.
Transaction fees on payments. Similarly, with the basic business membership, you will have a transaction fee of 3% on all of your incoming payments. This means that every time your clients pay you for your session fees, Squarespace will charge you a cut. On the more expensive tiers, this transaction fee disappears.
Wix
Wix is another website creation platform, similar to Squarespace, where you would be completely in control of your design. You can start adding to your website from a blank page or begin with one of the thousands of templates that Wix offers its members. Many of Wix's best features focus on helping business owners sell their products, features that may be harnessed for private practice needs.
Cost
The cost to access Wix and host your website is between $14 - $49 per month. There are different tiers of memberships, with more expensive tiers giving you more features and tools to use.
Best features
The Wix platform is strong for many reasons, including the following:
Use AI to create your design. With the Wix ADI (artificial design intelligence) feature, Wix will pick a template that they think will be the best for your needs. After you answer a few questions about your purposes for your website, they'll draw up designs that they think will be superior. This saves you time and the hassle of sifting through their thousands of templates.
It's great for coders. While you can design your website using their object click-and-drag functionality, if you have the skills to directly code your website, the Velo by Wix Open Dev platform makes this easy to do so.
Integrations, apps, and extensions. Nearly anything you want your website to do, Wix lets you do it. This includes scheduling integrations for clients or prospective clients to book a session with you, contact forms for them to reach out to you, or a payments center where they can pay you for your services.
Everything in one spot. With Wix, you'll have your website analytics, email marketing, Facebook ad information all in the same place. By logging into your admin account, you can view what's working for your website and troubleshoot how to make your practice stand out even more.
It's an established technology. Wix has been around for over 15 years now, which means that their product is reliable and advanced. With this much time in existence, many of the issues that come with creating technology have been figured out. This means you can rest assured that your website will come together quickly and easily. The fact that Wix has over 150 million members speaks to its strength as a website design platform.
Support when you need it. Wix is a large company with a customer support team ready to take your call at any time. They are available 24/7, which takes away the stress of waiting until the next business day to resolve any technical issues that may pop up with your website.
Limitations
While Wix has many great components to its platform, there are still some limitations when it comes to helping therapists promote their practice. This includes:
Huge focus on ecommerce. Wix's main focus is helping business owners sell their products. While there's certainly some overlap with the goal of therapy practice websites, you might find that many of Wix's most popular features aren't relevant towards your intended uses.
You have to either trust yourself or hire a professional. Because you'll be in complete control over your website, you'll need to be confident about your website design skills and your aesthetic taste. Website design is something that people get degrees in, so if you aren't feeling like you fully understand what makes a website engaging and successful, you might find yourself on Wix Marketplace, hiring a professional. This comes at additional cost.
Limited video time. Wix websites have a limit on how much video time you can add to your website. Depending on your tier, this may be as low as 30 minutes — however, even the more expensive tiers have limits. If you plan on sharing videos through your website, you'll have to be choosy about which videos so that you don't go over this limit.
Limited storage. Depending on your tier, Wix will allow your website only a certain amount of storage. You may find that you want your website to be a large mental health resource for your clients and prospective clients to learn about mental health topics or therapy topics — if this is the case, you'll have to pay attention to how much storage you're taking up.
Additional costs after your first year. While Wix can be fairly inexpensive, your membership fees will go up after the first year. The Wix pricing page on their website only quotes the costs for the first year, indicating that certain features will become more expensive after your first 12 months are over. This could make your budget difficult to plan.
Wordpress
Wordpress is one of the original website design platforms that's now hosting 42% of existing websites around the world. Using Wordpress, you can create your own website with a wide range of engaging features, no matter how you envision using your website. You can start from scratch or use one of their professionally-designed templates to get started.
Cost
The cost to access Wordpress and host your website is between $4 - $59 per month. You'll pay less per month if you set up annual payment cycles. There are different tiers of memberships, with more expensive tiers giving you more features and tools to use.
Best features
Wordpress is an excellent way for therapists to create their own websites and here's why:
Click-and-drag designing. When creating your website with Wordpress, you'll simply need to click on objects or website features and drag them onto your website. No coding experience needed!
It has built-in SEO tools. SEO is one of the best things you can do for your website — it drives traffic to your page so more prospective clients can learn about your services. Wordpress has several tools that help you boost your website's SEO so it can reach the largest audience possible.
It's very budget-friendly. With the lowest membership tier only costing $4 per month, Wordpress is the least expensive option without giving up on key features. This is especially helpful if you're just getting your practice started and need to keep a tight hold on your budget.
You can take payments. By including a payments section of your website, clients can pay for your services directly from your website. This makes it easy for both the client and yourself to stay on top of financial transactions.
Good for social sharing. Wordpress allows website viewers to share your content to their social media. This is a great way for others to learn about your services and is especially helpful for blogs or articles.
You can earn ad revenue. Wordpress enables you to add advertisements to your page. This looks like another company sharing their ad on your page — and you can earn money for letting them do so!
Website analytics. Wordpress makes it easy to view your website analytics and understand them so that you can know how well your website does on search engines like Google.
Limitations
While Wordpress is a strong website creation platform, there are also some limitations such as:
You'll have to pay for your domain separately. While this is only true for those memberships paid monthly, your cost may be higher with the inclusion of a charge for holding your website's domain.
It pays to pay annually. Many of the key Wordpress features are only available for those members that pay annually, rather than monthly. If you're just starting your practice and have a limited marketing budget — or you aren't ready to commit to a website platform for an entire year — you'll find yourself paying more per month for less features.
We live in a time where there are so many different ways to establish an online presence. Only two things are sure, however: that you will need an online presence for your practice to engage more prospective clients and that what company will be best for you to create your website will depend on your preferences, design experience levels, and budget. Having enough information to make your decision, you're now ready to start sharing what makes your private practice unique with your community!