You've created your private practice and now it's time to focus on building your caseload. How will you present yourself to the community as a competent, compassionate therapist? One unmatched way of doing so is to create an engaging online presence — one complete with professionally-taken photographs and videos that show off your personality, therapeutic expertise, and practice philosophies.
It's normal to feel apprehensive in front of the camera. It's not often that we find ourselves the sole focus of a professional photographer! However, one of the reasons for paying for professional photography is that photographers know how to set you at ease and capture your brightness. Still not sure if adding photos or videos to your online presence is worth it? Below, we share eight reasons why it is, using data to back it up.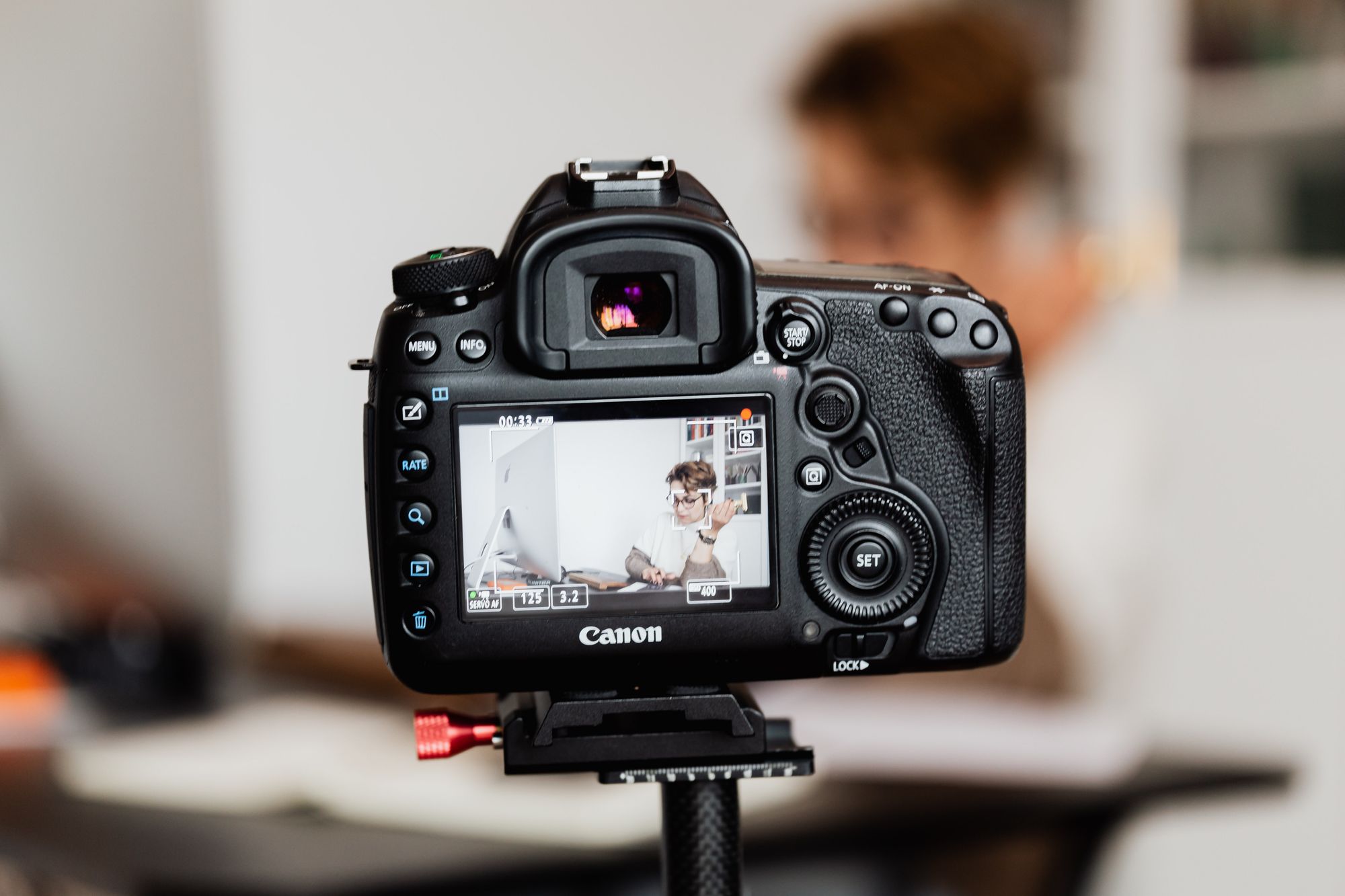 1. Video is the top reason why clients choose their therapist
Prospective clients only have so much information at their fingertips when it comes to choosing a therapist. Often, online profiles include the therapists' credentials and brief statements about their styles, approaches, or philosophies. Adding photos or a video gives prospective clients a more personable, engaging way of getting to know who you are — so they can make a decision about whether or not they want to work with you.
In fact, a study presented at the National Institute of Mental Health using the Zencare website showed that having a video on a therapist's profile most positively increased the study participant's confidence that they chose a great therapist and their desire to see that therapist, more than any other profile dimension and including professional recommendations.
Individuals using Zencare to find the perfect therapist for them also agree that the inclusion of photos and videos makes them feel better about reaching out to certain therapists. Here's what they're saying:
"I like that you have videos of each provider so I can hear them talk about their practice and get a sense of their vibe instead of just reading about their practice."
"Love this website. I love the video shorts which allow me to get a feel of the therapist. It's made finding a therapist so easy considering all the hurdles of insurance and logistics."
"Loved the service. The videos made the "dating" experience of finding the right therapist SO much easier/better/more efficient."  
2. Clients are 4x more likely to reach out after watching a video
We've found that individuals looking for a therapist are four times more likely to reach out to a potential therapist after watching a video. This means that your chances of getting referrals increases with the inclusion of a video, as your profile's conversion rate grows.
Here are some real data metrics that show the goal completion rates by user interaction with video:

Prospective clients who watch any amount of a therapist's introductory video have a 12.18% conversion rate, compared only a 3.64% conversion rate for clients who don't watch or have no option to watch a video. Further, prospective clients who watch a complete video have a conversion rate of 20.85%; this shows that if your video is engaging enough for someone to watch in its entirety, you may have nearly twice as many clients reaching out to you.
3. Clients really do watch your video
You might be worried that clients won't watch your video, so why even put in the effort? It's safe for us to say that clients do watch the videos we post on the therapist profiles!
In the past year, there were over 225,000 views on our therapist introductory videos across YouTube and Vimeo. Last year, the average therapist profile video received 113 views per year; the top performing practice racked up 3182 views.
Because so many Millennials use Zencare to search for a therapist in their area, we encourage therapists to use videos to connect with prospective clients in a way most familiar to them — videos.
Who are these video viewers? Here's the breakdown over the last year:

4. When you have a video, clients spend more time learning about your practice
Videos engage prospective clients on a different level than written text and even photos. When a video gets played, there's a longer amount of time spent on the profile — if someone watches your minute-long video in its entirety, that's a minute longer that they spend considering your practice, not to mention that they gain an enormous amount of additional information about you and your services.
While other therapist directory videos limit the length of your videos to only 15 or 30 seconds, Zencare We generally recommend around 1.5 minutes for each video, which is long enough to introduce yourself and give the viewer a taste of who you are but not too long that they end the video.
The average view duration of videos on Zencare therapist introductory videos is 56 seconds, which is fairly a long period of attention when you think about it (would you spend that much time on one sweater when you're online shopping?). We find that the average time on therapist profiles on Zencare is 2 minutes and 16 seconds; nearly half of this is spent watching your video.
5. Professional photos and videos show up on Google searches

Not only are professionally-taken photos and videos great for building an engaging profile, but they're also really helpful for SEO, or search engine optimization. When you have content online, search engines such as Google will rank this content when it comes to what people want to find. When you have SEO, your content will show up more often in searches — including searches made by prospective clients.
Here's an example. When a prospective client decides they want to begin therapy, they may get a recommendation from their primary care doctor, and then search for those provider names online. Adding in multimedia like photos or videos attached to your name makes your practice more visible and increases the number of searches related to your clinical work.
If your goal is to get more referrals into your practice, getting your information in front of as many eyes as possible is your best bet.
6. They're a great way to make your website, social media, and email pop

Zencare members are free to use their professionally-taken photo and introductory video in other online efforts, including embedding on your own website, on social media, and in email signatures.
Adding professional photos and videos to your website is a great way to break up blocks of text for the viewer, give prospective clients a sense of who you are while also engaging them more fully. And, if you're running social media accounts, building out your content with captivating photos and videos will help you grow your followers. You can also add your photo to your email signature to share a sense of professionalism and personability with all of your correspondences.
We know how useful engaging visuals are in online outreach and we want you to use your photos and videos to meet new prospective clients across your web presence!
7. Zencare photoshoots save your budget
Professional photo or video shoots can be expensive. Often, photographers ask you to pay an hourly rate, plus a studio rental fee, an editing fee, and then pay for your digital files or prints separately. Not to mention the amount of time that it takes to explore your options in photographers, browse through portfolios, and communicate with them to schedule a shoot. For example, in Manhattan, you'll typically spend between $150 - $300 for professional headshots alone:
With Zencare, we include this professional photoshoot in your set-up costs so you don't have to pay anything more to add photos and videos to your profile. Zencare has a network of nearly 100 professional photographers across the country, all of whom produce aesthetically attractive photos and videos in the Zencare style. We'll take responsibility for the scheduling and communicating with the photographer. We'll even help you develop a clear, engaging introductory video script by sharing feedback and editing your script directly!
8. They look good!
The bottom line is that adding multimedia like professionally-taken photos and videos into your profile makes your profile more attractive to prospective clients. With these additions, your profile looks complete, clean, and appealing.
Here's an example. Which of the following therapists would you like to learn more about, given the screenshot below?
You know that you're a capable, kind therapist. But how will you show that to the people in your community who are looking for a therapist online? Using Zencare's professional photographers to take winning photos and a stellar introductory video gets you there. As a business owner, you deserve to have your private practice represented in the best way possible. Even if you're still feeling shy in front of the camera, you're doing what's best for your practice and your clients — that's something to smile about!