Setting sliding scale fees can be a great way to make your therapy services accessible to clients who would not otherwise be able to afford them. At the same time, having a sliding scale policy that is vague, unstructured, or out of balance can lead to misunderstandings, financial difficulties, and even impact the course of treatment.  
Taking ethics, fairness, and finances into consideration, does offering sliding scale make sense for your business model and practice philosophy? How will adding sliding scale options impact your bottom line budget? How might it affect your risk of burnout? Consider these and other questions included below when evaluating whether offering a sliding scale is a good fit for your practice, and how to develop a sliding scale that works for you and your clients.
What is a sliding scale fee?
A sliding scale is a range of therapy session fees that a therapist may offer, based on a client's ability to pay. A therapist may offer a client lower fees than their typical sessions relative to a client's income or financial situation, so clients may afford  sessions and access mental health care.
This lowered fee may be offered at the beginning of treatment when a client and therapist first start to work together, or it may be offered mid-treatment if the client's financial situation significantly changes.
Regardless of when a lowered fee is offered, it can help private practice therapists to have a clear sliding scale system so that if a client asks for a lowered fee, you know exactly what you can and are willing to offer in your practice.
Should I offer a sliding scale fee?
You may feel pressure to implement a sliding scale system from colleagues and clients alike. This pressure is twofold: it can feel stressful when clients ask why you don't offer sliding scale fees, and it's also difficult to reduce the monetary value placed on your services.
It may help to remember that therapists aren't bound to offer sliding scale fees for their services. Most therapists' professional code of ethics require them to support their communities, but there are many ways to do this, and it doesn't have to be through offering lower session rates; you could offer payment plans instead, or do pro bono work separately from private practice.
If you decide the best way for your practice to give back to the community is by offering a sliding scale, you don't have to do so when you're first starting out. It's often best to wait for your practice to reach a stable client load, so that you won't be pressed to take on more work to reach your target income. At all times, keep in mind that you need to maintain your own wellbeing as you support your clients, and feeling financially secure is a key part of that.
Reasons to offer a sliding scale
There are many reasons you may choose to offer clients sliding scale fees. Here are a few to consider:
Increasing access to therapy. The financial cost of therapy is a roadblock for many would-be clients, and by lowering the cost of sessions, therapists create a clear pathway for therapy seekers to access mental health care. This opens the doors for individuals and families who may not seek professional care otherwise. They may also feel more engaged in their therapy without lingering stress about making their budgets work (and potentially giving up on other needs to afford therapy).
Expanding your client base. With fewer barriers to starting therapy, you'll find that your client base may diversify. This not only benefits those receiving therapy but also gives you different types of cases in your practice – which could be great learning experiences.
Providing a non-insurance option for clients who value privacy. Because sliding scale fees are separate from insurance payments, clients who want their therapy to remain confidential will be able to do so. Without any charges going through an insurance company (and showing up on statements for family members to see), therapy services remain between the client and the therapist. This is an effective option for clients who wish to attend therapy and also maintain their privacy.
Reasons not to offer a sliding scale
There are also a few reasons why sliding scale fees might not be ideal for your practice. If these apply to you, it may be worth reconsidering a sliding scale structure:
You may be devaluing your services. At face value, charging a lower session fee does decrease the financial value of your services. If you're just starting your practice or haven't yet reached your goal client load, this may be disheartening and negatively impact your business.
It's taxing to make difficult ethical decisions. To implement a sliding scale system, you'll need to define the range of acceptable fees first. That could lead to some big ethical questions – by offering a sliding scale, you're presenting the option for some people to pay more or less for therapy based on their personal situations. This gets into a gray philosophical area and can be emotionally draining. You may also decide to gather documentation from clients to establish their financial need, which could mean more time spent on paperwork.
You're earning less... for working more. At the end of the day, you will earn less money for the sessions that you offer with your sliding scale system. This may be completely justified for your practice because it means serving the whole community, but it is a drawback for some therapists (and reasonably so!). To take care of yourself and to make sure that you're available to your clients in the future, you need to make enough money to live the life you want.
You simply don't want to. If you are not interested in implementing a sliding scale system, that's reason enough to decline. Feeling resentful towards the policy may impact client care – which becomes a setback for both you and the client.
Alternatives to sliding scale fees
There are many ways to accomplish the goal of offering lower-cost therapy and making mental health care accessible for all. Here are a few alternatives or adjustments to consider about as you think through sliding scale for your practice:
Offer sliding scale sessions only during your slow periods. Some therapist choose to offer reduced session rates only during those time slots that are typically less in-demand with clients and thereby more difficult to fill, such as in the middle of the workday, and save evening slots for full-fee clients. This means that you'll benefit from having a full schedule and the clients will benefit from more affordable options. If the daytime slots would otherwise go unfilled, financially speaking, a reduced session fee is better than no session fee at all!
Limit the frequency of your sliding scale sessions. There are two ways to limit the amount of time that you're spending in sliding scale sessions. You could offer 30 minute appointments instead of your normal 45 minute- or hour-long sessions. You could also limit the number of sessions a client receives, including making sessions every other week, if appropriate for their level of need.
Facilitate group therapy. Inviting multiple people to engage in therapy in a group setting keeps your time-cost low while giving many people the chance to improve their mental health. And, this is a great way to bring diverse people together so they can learn from each other. (You can list therapy groups on your Zencare profile! Here's how.)
Set up a payment plan. If you would prefer that all clients pay the same session fee, consider offering clients with tighter budgets a payment plan, which can help reduce the amount needed to payout at one time.
Refer out. If you are not able to make it work with clients who cannot afford your session fee, you can still help them in their mental health journey by linking them to another therapist or to other affordable local resources.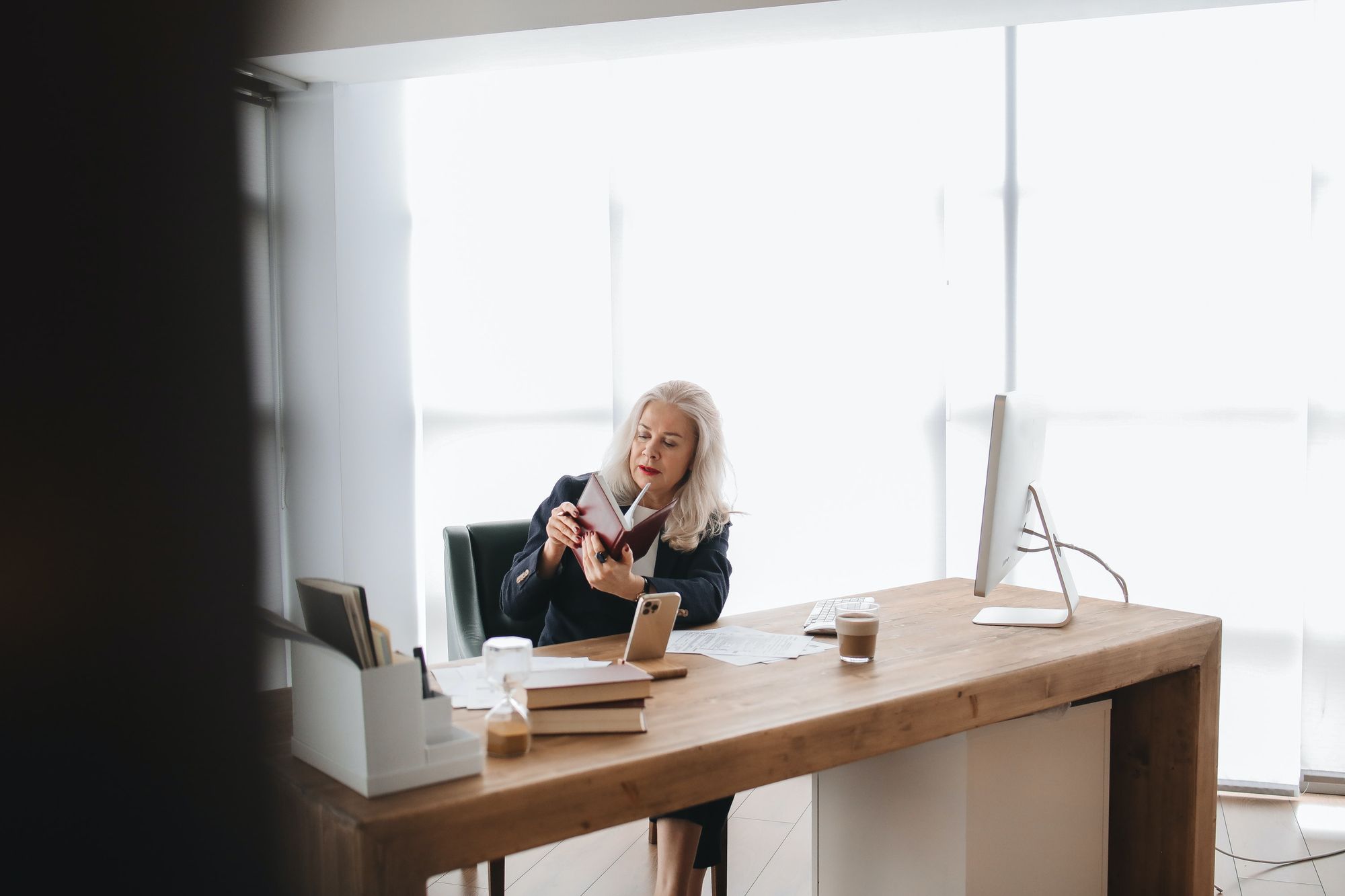 How to set a sliding scale policy
Ready to implement a sliding scale system at your practice? A practice fee setting calculator is a great place to start! If your practice is already up and running, there may be some mental gymnastics in order to balance your session numbers, costs, and new, incoming referrals. If you're just starting your practice, you might consider including sliding scale sessions into your business model from the outset. Here's how to get started, no matter where you're at in your private practice:
1. Consider the number of clients you'll take on through your sliding scale system
How many total clients will fit into your ideal caseload? Consider how hours you'd ideally work each week, allowing yourself enough time to take care of yourself and stave off burnout, but still make a profit.
How many of your caseload will be sliding scale clients? Generally, practice recommendations include that sliding scale clients should be no more than 20% of your census. So, if you're taking on a caseload of 20 clients per week, around 4 of those people could potentially be on a sliding scale.
2. Determine your minimum session fee
The minimum session fee is the lowest amount that you'll charge per session for those clients who demonstrate a very limited budget. Once you have this number, you can build upon it as clients' budgets increase. Your minimum session fee is completely up to you, but don't sell yourself short! Especially if you have a lot of experience or additional certifications, make sure that the minimum fee is something you're comfortable with personally and from a business perspective.
Making sure that the session fees across the sliding scale are fair will not only help you maintain your professional ethics shows your clients that you take your work seriously. By having a straightforward system based on financial need, you demonstrate that you're business savvy while also willing to be flexible in the name of helping people. To create your system, build a table that includes income, number of dependents, monthly costs, and other financial factors that determine need.
3. Consider the time limit for your sliding scale policy
Will you have a set start and end date for each sliding scale client, or a particular number of sessions that people can access via sliding scale? If your goal is to offer therapy services for a wider population, limiting the number of sessions a client receives means that you'll be able to see more people — and support more people's mental health in the community.
4. Make sure that your sliding scale policy abides by your other practice contracts
Double check that you don't have agreements stating that you cannot charge different session fees. Often, insurance companies include clauses in contracts that say that you cannot charge lower fees for clients who do not use their insurance or do not have insurance. By covering your bases, you'll avoid any potential legal issues in the future.
How to discuss sliding scale with clients
Now that you're set with your sliding scale system, it's time to speak with clients about it. This is a conversation that often comes up with prospective clients (as well as current clients), so being prepared will make a potentially uncomfortable conversation easier.
5. Set gentle (but firm) boundaries with clients
It's important to have clear boundaries on what you're willing to do and what you are not willing to do when it comes to session fees.
Having a set policy to refer to makes it easier in the middle of the conversation to set these boundaries — especially if it's on your website or posted in your office.
By being intentional about your sliding scale policy ahead of time, you won't lose sight of what's acceptable for you and your practice.
6. Remain calm, confident, and compassionate whenever discussing your fees
When the session cost comes up in an introductory call, calmly and confidently disclose your sliding scale policy. Clients will appreciate that you are leading with compassion, and not leaving anything up to interpretation. Having a loose script at the ready may help (more on that below!).
7. Practice how you'll address different client needs, responses, and questions
Here are a few examples of ways to talk about your session costs while maintaining your boundaries:
If a client asks for sliding scale and you are NOT currently offering it:
"I do offer sliding scale fees, however at this time, I'm not in a position to accept any more sliding scale sessions. I would love to work with you, but all of my sliding scale slots are currently full. I could add you to a waitlist, if you aren't able to pay the full session cost – otherwise, I would be happy to refer you to someone else. I want to make sure that you get set up with someone soon."
If a client asks for sliding scale and you ARE currently offering it:
"Generally, I charge $___ per session. Will that be workable for your budget? I want to make sure that you can get access to therapy. How does $___ sound per session? And then we can check in about your financial situation in a few months to adjust if needed."
"You asked about the session cost and I do offer different fees depending on your situation. May I ask you a few questions about your financial situation to see if this might be a good fit for you? I have a method of calculating session costs based on the individual situation."
If you are setting a limit on the number of sessions you offer via sliding scale:
"I'm glad that this cost per session works for you! I do want to share, though, that we will be limited in the number of sessions we have together – I do this to make sure that others can also access therapy. Will that be alright for you?"
8. Practice empathy and reflective listening during money talks
Remember that your therapeutic skills stretch outside of the traditional session setting – your innate compassion and ability to empathize with clients in need will come in handy when navigating these hard conversations. Reflective listening may ease the tension of the discussion, especially if the news isn't what the client wants to hear.
Though these conversations can be nerve-racking, talking slowly and clearly reduces the chance of a misunderstanding.

Of course, once a client starts on a sliding scale fee for their sessions, it's time to focus solely on their therapeutic care and not so much on the details of the arrangement. By bringing up their reduced fee or your practice's limitations with clients like them, you may damage the relationship and go against the goal of sliding scale in the first place.
Sliding scale systems are great when your practice is ready to assist a larger population. They're incredibly helpful for many, but should only be offered when you are in a financial position where it makes sense.
Whether you decide to implement a sliding scale or not, take a deep breath — you're doing the best you can for your practice. You're in the business of helping others. While that generally means that you find ways to support as many people as possible, there's nothing wrong with looking out for the wellbeing of your business (and yourself!). By having clear policies and offering alternatives to clients, you're making the right decision, no matter what that decision is.