For many, the decision to go see a therapist is a hurdle to overcome in itself. Whether you're grappling with your own realization that you might need help from someone else to work through your "stuff," or perhaps a concern about how you will even begin to afford seeing a therapist, we know that searching for a great provider can feel overwhelming. Many well-intentioned therapy seekers even give up during the search process because it's just too time consuming!
That's where therapist-matching can help. It's a one stop shop service you can use to do the tedious work of vetting therapists, narrowing down your exact criteria for you, and finding that great fit from both clinical and personality standpoints. Learn more about therapist matching and how it works below!

What is therapist matching?
Therapist matching is a free service that Zencare offers to personally match you with quality-vetted therapists who fit your therapist search needs.
Cold-calling therapists in the hopes of finding someone who meets the criteria you're looking for can be a truly daunting task. Zencare's therapist matching service makes finding a therapist a painless process by doing the heavy-lifting of conducting therapist background checks, vetting to ensure they are professional and offer quality care, and check for other logistical and personal fit criteria -- similar to dating.
Below are some of the factors we consider when helping to match you with an ideal therapist:

Logistics. Our therapist matching service takes into account the most basic and important deciding factors when searching for a therapist, such as your location, budget, health insurance, and availability.
Expertise. Most therapists have the skillset to work with more general challenges, such as anxiety or depression. However, when searching for help for a more specific challenge, such as eating disorders or addiction, you likely want to find a therapist with specialized training in that area. Our therapist matching tool helps identify therapists who have additional areas of focus.
Personal Fit. Whether you have plenty of past experience with therapy and know exactly what you're looking for, or are brand new to the process and have no idea where to start, therapist matching can help you find what you need. In fact, the fit between client and therapist, also known as the "therapeutic alliance," has been proven to be the most important factor in successful therapy! Fit can mean different things for different people -- you may want to prioritize compatibility with background and identity, like finding someone who is the same race or ethnicity as you, has the same sexual orientation, or has worked with folks who have a similar background as you. You could also prioritize fit in terms of approach, like looking for a therapist who will be skills-based and goal-oriented or someone who is more focused on delving into your past.  We can help you find someone who you will truly connect with.  
Zencare's therapist matching service is a user-friendly service that removes the guesswork. Ultimately, our goal is to save you the time and headache of blindly searching for a therapist who can meet your specific needs.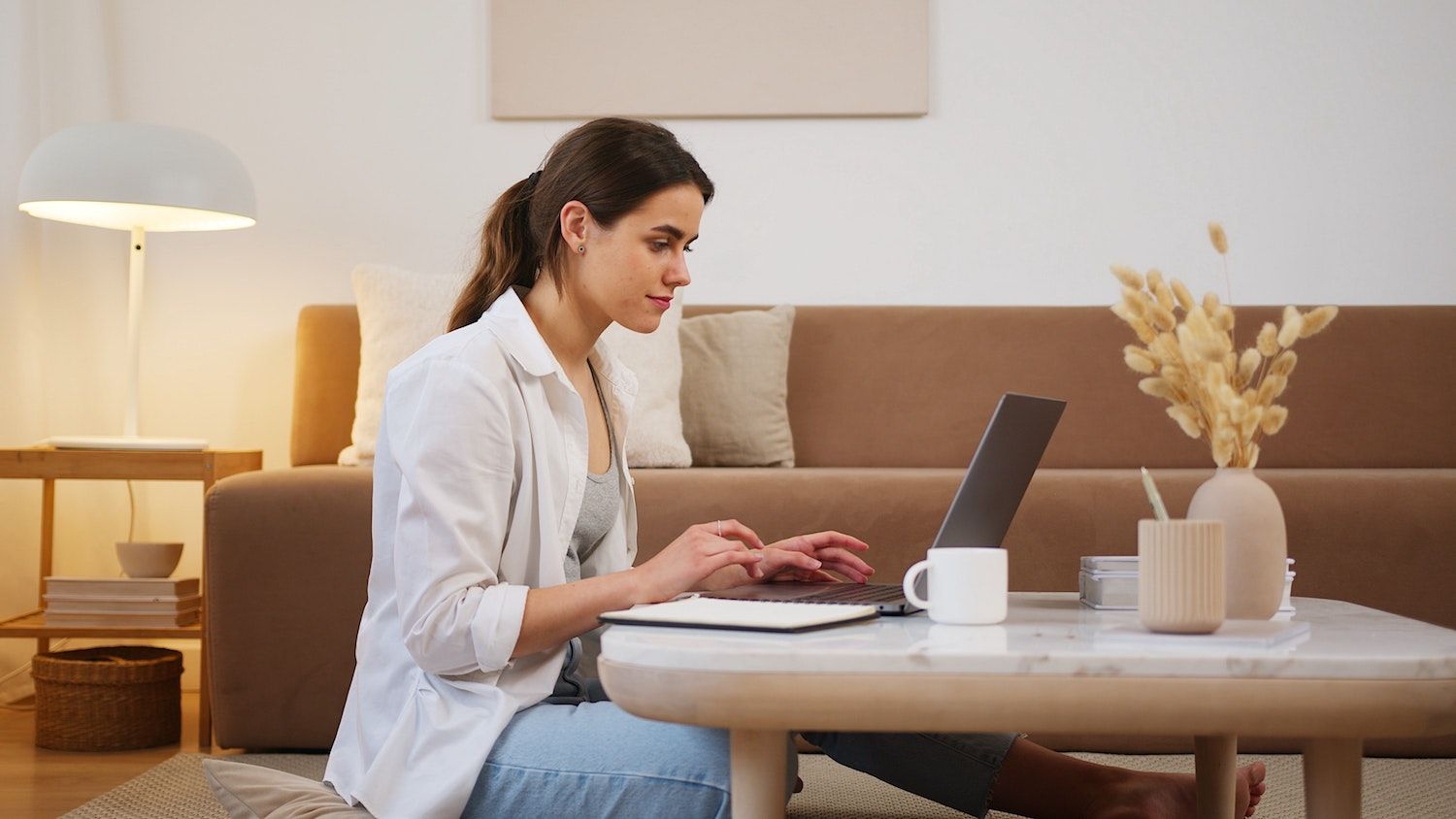 How does therapist matching work?
If you're ready to find a therapist, the last thing you need is the uphill battle of scouring the internet for someone. Therapist matching removes the hassle by providing a simple questionnaire where you input some basic information about yourself and what you'd like to see in a therapist to get matched with a provider! Here's how it works:
Fill out the matching form to share your therapy criteria, why you're seeking care now, and what's most important to you. The more specific you can be, the more we can tailor your search and match to your needs.
The Zencare team will reach out within 6 business hours with 1-3 providers who best fit your needs. All therapists are vetted to ensure clinically rigorous care. We have a thorough screening process and take steps to make sure our therapists are knowledgeable and highly skilled.
After getting matched, you can watch providers' introductory videos to get a sense of their work, and schedule a free initial call with them to ensure a great fit.
We'll check in again in a few days to see how your search is going, and help connect you with a provider or suggest a different one if none seem like the right fit.
The therapist matching system was designed to be both personal, time-efficient, and effective at matching clients with the right therapist for them. By sharing just a few details about what you're looking for, we are able to provide you with realistic, appropriate options in a matter of hours.
Who can get matched with a therapist?
In an effort to ensure our platform is one that is inclusive of various needs, we've made sure to include therapists who work with a wide range of challenges as well as financial constraints.
Here's who the Zencare therapist matching service serves:
Age: Any adult, or an adult on behalf of a minor, can fill out the matching form.
Locations: Zencare currently serves the following states: New York, Massachusetts, Connecticut, New Jersey, Rhode Island, Illinois, Washington DC, Washington, and California. If you live outside these regions, don't despair! You can share information now, and we'll follow up as soon as we're in your area.
Health insurance: While we will try to match you with someone who is in-network, a large number of therapists are not covered by insurance and it can be really difficult to find someone in-network. Some areas, like Illinois and Massachusetts, have more insurance providers than others, like New York and California.
Therapy budget: We will always take your budget into consideration, and some providers do offer <$100 per session based on financial need. Budget does vary by provider and region, and generally $150-$175 per session is average for larger cities. More specialized therapists with extensive training and medication prescribers will often have higher fees of $200+ per session.
Due to the current Covid-19 pandemic, most of our therapists are practicing through tele-health. Even though most therapy services are virtual right now, we will still try to match you with someone in your area, so that when in-person therapy resumes, location is not a deterrent.
Why should I get matched with a therapist?
Therapist matching can help anyone who is contemplating starting therapy and wants personalized support in the process. Here are a few ways in which it can help:

To save time. Especially for first-time therapy seekers, it can be helpful to fill out a questionnaire that asks questions as a friend knowledgeable about therapy might ask, instead of trying to figure out what is most important to look for in a therapist on a therapist directory search page.
To find an expert in your unique concerns. It can be hard to gauge whether someone is truly an expert in their field, so we've already done the legwork on finding the best therapists to suit any need -- we vet everyone thoroughly, and make sure they're using best-practice standards so you can trust you're connecting with someone who will provide quality care. We'll make sure to connect you with someone who will be able to work with you on whatever issues are most pressing.
To find a great personal fit. It's exhausting to cold-call multiple therapists and re-tell your story. Similar to a dating matchmaker, we take into account your unique needs so that the only therapists you need to consider are those who we believe could be a great fit for you based on your logistical constraints and personal preferences.
What can I do to ensure I'm given a good therapist match?
Here are ways you can help us give you the best possible therapist matches:
Be as specific as possible in describing why you're seeking therapy now. It can be challenging to share personal details right away, but the more you can share, the more we can tailor your search to you. To help ease any anxiety around sharing, here is information about the team behind therapist matching and how we have personally benefitted from therapy ourselves.
Identify a few specific factors that are truly most important to you. Is it shared identity, deep expertise in a specific challenge, or affordability? We want to honor your priorities and preferences to find a great fit.
Share what's worked in therapy in the past, or what's been challenging about finding the right provider now. The more information we have about your journey to get to this point, the better equipped we will be to help you.
Be realistic about logistical constraints. This is a good time to make practical decisions, such as determining a therapy budget upfront, or ensuring you have proper transportation to get to an appointment located across the city. Knowing your boundaries about what will or won't work upfront will help make sure your match makes the most sense for you and your current situation.
Schedule an initial call. Scheduling a free initial call once you're matched with a therapist. This initial call can give you a chance to explore some of the preferences you may have, and get a sense for your comfort level in talking to the therapist.
Consider booking initial sessions with multiple providers. If you're feeling unsure, it may be easier to know if something feels "right" if you have another conversation to compare it to.
Saying "yes" to therapy is a fantastic idea, but saying "yes" to therapy at any cost, or at any time, doesn't have to be the only way for you to get the help you desire. We understand that helping you find a therapist within the boundaries of what is reasonable for you will result in the most success.
How do I know if the therapist I'm matched with is a good fit?
The therapist's introductory video and the initial call you have with them should help you find a good fit; however, it may be difficult to fully know if a therapist is the right match until you are in your first session together.
Here are some things to look for to ensure you and your therapist are a great fit.
Strong personal connection. Assess the fit between you and your therapist on an ongoing basis. Do you feel seen, heard, and respected? Do you feel your identity is validated? Therapy is a judgment-free space, and you should feel a strong trust with your therapist as you are sharing personal, intimate details.
Progress in your area of concern. Especially when addressing issues like trauma or uncovering past memories, it may feel like you are taking steps backwards when you first start to tackle the concerns you came into therapy for; however, overall, being in therapy should help you progress towards your goals and you should notice yourself making behavioral changes, thinking about issues from a healthier perspective, and/or see improvements in your mood.
Enjoyment of therapy! Therapy is an investment of time, energy, and emotions. You want to ensure that the investment makes sense for you because you enjoy it and/or feel you are gaining specific benefits from it! Asking yourself whether you look forward to attending therapy sessions can be a good test of whether you and your therapist are a good fit.
Some clients will know right away in that first session if it's working or not; if you're unsure, we recommend giving it three to four sessions. The first session generally focuses on getting to know you, so you'll get deeper into the therapy in your second to third session.

We started matching therapy seekers with therapists based on our own struggles to find a great therapist. If you have any questions or concerns, please don't hesitate to reach out to us at hello@zencare.co. We're here to help!