After years of studying, you've made it to the finish line! Looking back on the highs and lows of your graduate program, we hope you can take the time to celebrate all your hard work. Now, with your degree in hand, it's time to think about your next chapter. What's next for your career?
To help you decide what's next after graduation, we're sharing some common pathways that newly-graduated therapists take to help you explore your options. We've included the potential pros and cons of each option, so you can be fully informed.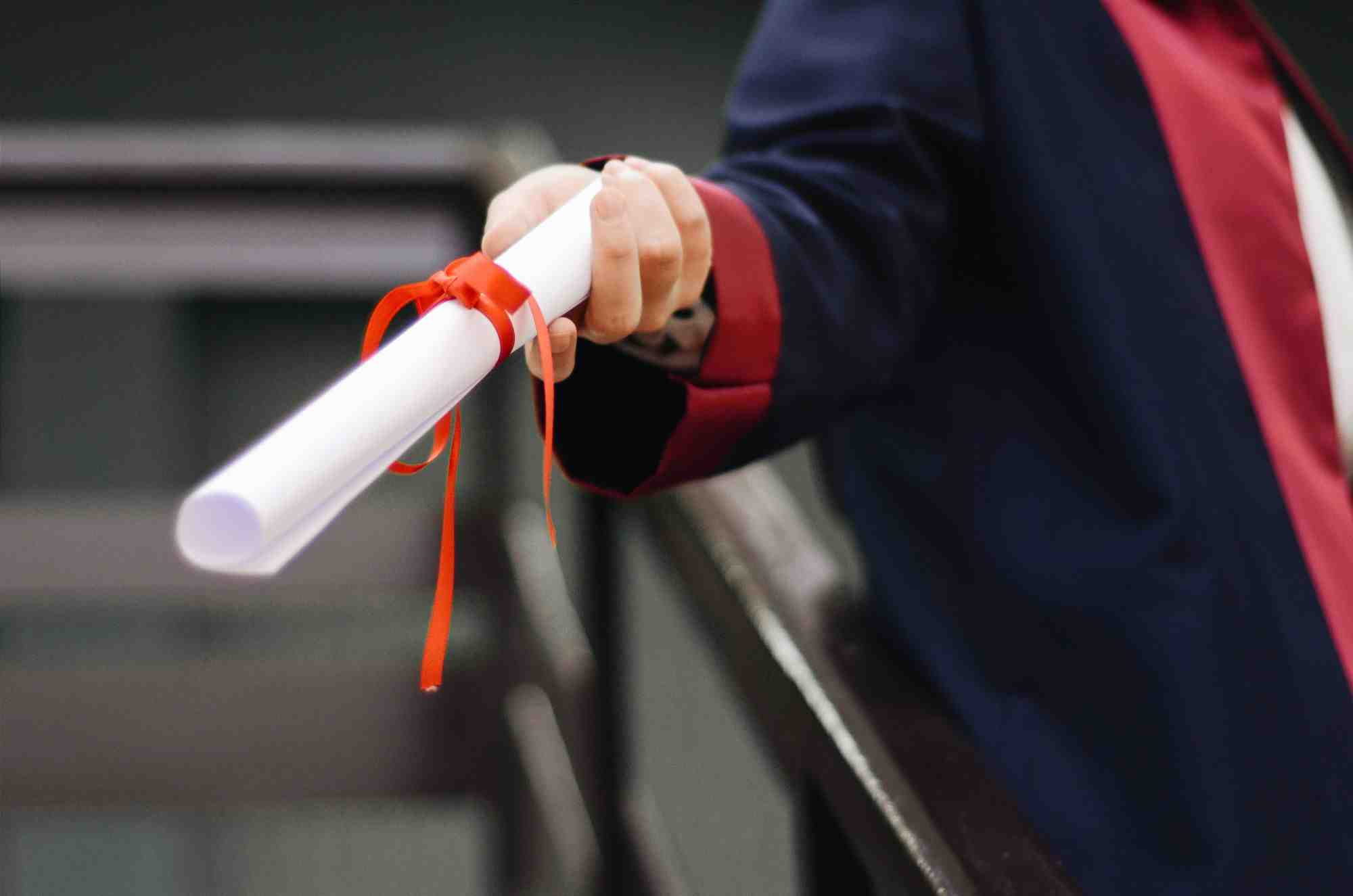 Find a clinical supervisor
Before looking at job boards, many new graduates will start by seeking out a clinical supervisor. Clinical supervisors are vital for your success as a therapist — even though you have a well-earned degree, much of your therapy prowess is likely to come from hands-on client interactions guided by an experienced therapist.
Clinical supervision describes the relationship between a therapist-in-training and an experienced therapist who acts in a mentorship capacity. Simply put, it's a conversation about your therapy. Meetings with your clinical supervisor can cover treatment plans, therapy modalities, and ethics. You'll also have space to talk about your own emotions, and your clinical supervisor can help you understand your reactions — which can then be leveraged to grow your self-awareness. At times, your clinical supervisor will celebrate a client's win with you, and other times, they'll remind you about the importance of your own self-care. They'll point out your blindspots and challenge you to become better, often by calling you out on your biases and assumptions.
Clinical supervisors also have an administrative purpose, as they sign off on your training hours for licensure. As a new graduate and fresh therapist, having someone who can help you understand your licensure requirements and guide you through the hundreds or thousands of hours required by your state to practice on your own will be invaluable.
To find a clinical supervisor, we suggest starting by searching for therapists in your area who are offering supervision sessions. You can search the Zencare therapist directory for therapists that offer clinical supervision by filtering for "Clinical Supervision" under Specialty. It's best to find a therapist that shares your professional background, though you can also benefit from working with someone who has a different license than the one you're seeking, depending on your licensing board's requirements. Our advice is to find someone that you connect with and someone that you trust.
Once you find a clinical supervisor, detail out what your relationship will look like, including session cadence, feedback styles, and fees. Combined with continuing education, your clinical supervisor is the best way to improve your practice — feedback is incredibly necessary for your professional (and personal!) development.
Join a group practice or an agency
After you've found a great clinical supervisor to support you through your training hours, you might want to start working with clients by joining a group practice or an agency. Spending a few years at a group practice or agency can be a great start to your therapy career before you turn to private practice.
Group practice
There are many benefits to working at a group practice. You'll be surrounded by skilled therapists who specialize in different areas, you're joining a community of therapists that you can lean on when you need support, and you might even receive free supervision as a perk! Group practices also have intake and billing processes already in place, which means that they can take care of the tedious admin activities and you can focus solely on helping your clients.
There are also a few reasons why some therapists opt not to work at a group practice. If you're sharing the space with other therapists, you might need to adjust your hours to include evenings or weekends, as they might have priority over you for resources. If the practice doesn't have clients on a waitlist, you might also have to work fewer hours, which means less money in your paycheck.
Agency
Agencies, like community support agencies or community mental health clinics, have many perks for employees. They usually have built-in support, as they receive client referrals from many different sources including schools, hospitals, and other systems. You'll get to work with diverse clients with different backgrounds, identities, and situations. From working with these clients, you'll sharpen your skills and gain the experience you need to really improve your practice, especially if you're leaving your comfort zone.
However, there are some drawbacks to working in agencies. You may not be able to pick your own clients, and you'll likely make less money because the agency takes a cut of your session fee. If you're employed as a contractor, you won't be entitled to benefits like health insurance or retirement savings plans. In the end, you have to make a decision about how you want to spend the years it takes to get fully licensed, and whether the experience is worth the potential changes to your lifestyle.
Work with clients online
Another option you have is to work with clients online through a therapy or mental health app. There are many apps or websites out there that offer individuals access to therapy services, and some of them will hire those directly out of their graduate programs. Working in the app-based or online therapy space means that you can set your own hours and practice from the comfort of your own home or office. You'll have hardly any business overhead, as the company will take care of payments and scheduling — not to mention intakes and referrals — which can save you a lot of time. You'll also join a network of therapists like you, which can be a great community.
However, there are also reasons why therapists may choose not to work for tech companies in a therapist capacity, even though these apps and websites are up and coming. These companies generally pay therapists lower wages and often don't offer full-time employment benefits, which means that you will need to pay for your own health insurance. There are also many ethical questions that have arisen with the growth of therapy or mental health apps, including the value of therapists' time. For example, should you be paid per word that you text to your client? Or per minute you spend supporting them through video calling? And how are these tech companies using clients' data? We recommend thinking through these questions before choosing which platform to work with.
Start building up your own practice
In many states, it's legal and ethical to start your own private practice as a pre-licensed clinician, as long as you're practicing under supervision. For more details on state-specific parameters and requirements, we recommend checking your state licensing board's website. You might not be able to venture out completely on your own, but you can likely start building up your own private practice while you work toward full licensure. That way, the moment you pass your exam, you're ready to launch. Whether you choose to work for a group practice, agency, or a tech company in the meantime, you can always get a headstart on growing your practice.
There are so many pre-planning activities that you can do so you're ready to launch your business. This includes coming up with a brand, thinking through marketing strategies, building an online presence by creating a website, thinking through your finances by budget planning, and attending professional networking activities. You can also get some professional headshots taken and dream up the decor for your therapy office.
There are so many benefits to working in private practice. When you have your own private practice, you get to call the shots. You can set your own hours and determine your own session fees. You can choose who you take on as a client and design your own processes or procedures.
However, starting your own private practice can also pose some challenges. Running your own business is hard work, and it can be expensive, especially when you're paying for clinical supervision on top of everything else. Most states require providers to be fully licensed in order to credential with insurances, which can limit your accessibility as a provider. Outside of insurance, it can also be difficult to attract private pay clients at higher rates since you're less experienced than others in the field.
If you're looking to start your own private practice, Zencare can help you — we've helped hundreds of therapists already to establish and grow their practice! To learn more, you can schedule an introductory call with a member of our team here.
Choose your own adventure
As a recent graduate, you have, in some ways, endless options — but you're also limited by being pre-licensed. You don't have to simply pick one option and stick to it, because you can do any combination of the above. With your clinical supervisor guiding your development, no matter what option you take, you're on the right path.
We hope this takes some of the stress out of making big decisions for your post-graduate program life! With the clarity of knowing your options, we wish you the best of luck! Don't forget to celebrate your wins and remind yourself that by being intentional about becoming an effective therapist, you're improving the outcomes for your clients so they can live happy, healthy lives.