Private practice is a great way to support clients while running your own business - but it is just that, private. With a group practice, you have a team of clinicians to lean on when you have a stressful case, a group of people to celebrate with when there are wins, and coworkers to bounce ideas off of and share your dreams with. Not to mention, there are numerous logistical and financial advantages to having a group practice!
Here are ten reasons why starting a group practice can be an amazing idea. Use these reasons as a diving board as you begin to conceptualize what your practice will look like! (And then read these reasons why not to start a group practice to compare.)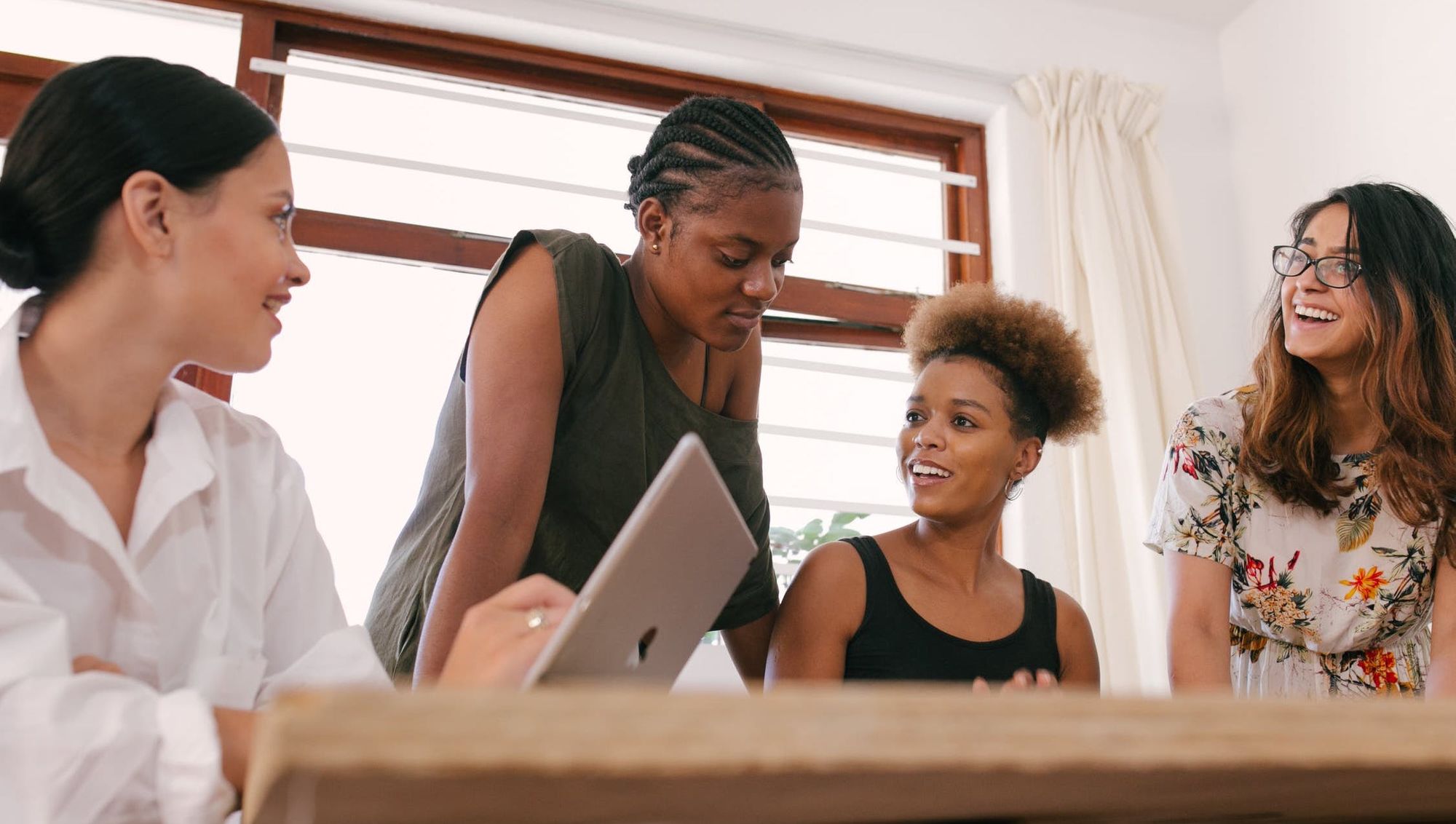 1. Serve more people in your community
In your private practice, it's likely that you have a cap on your caseload – after all, you only have so much time and energy for sessions. When you add more therapists into the mix, your capacity grows. Now you aren't only seeing 20 clients; your team of 5 clinicians sees 100 clients. This is a great way of supporting your community and making mental health care more accessible – especially if you had a waitlist.
This also makes it easier for you to offer sliding scale fees for clients who demonstrate financial need – by having a higher income, there's more flexibility in your budget. You might also start accepting insurance or be able to lower your therapy fee to open the doors for more clients.
2. Offer group therapy
With a larger pool of clients, you'll be able to bring together those who might benefit from group therapy. This is a great way to extend your care outside of individual sessions and offer your clients a different type of support. Because you'll have more clinicians, you may be able to offer different types of group therapy as well: grief and loss groups, LGBTQIA groups, new parent groups, and more. These groups – which could become billable – are not only a great addition to your business but they give your therapists a diverse workload as well.
3. Generate passive income
Perhaps a more practical benefit of starting a therapy group practice is that your focus can be on running the business – which means that you'll be able to generate passive income if you become efficient and smooth in your processes. In private practice, you only make money when you see your clients. With a group practice, you start to make money based off of the practice as a whole. While running the business is a significant task in itself, finding the right way to increase profit and decrease costs will lead to not only you making more money, but your clinicians as well.
The goal, of course, is to earn enough money to maintain the group practice. In order to sustain the business, it's important to take care of your needs (whether that's paying for a nice vacation, adding more yoga classes into your schedule, or providing for your family!). With more income at your fingertips (and hopefully a bit less work), feeling comfortable in your life makes it easier to feel ready for the next challenge that comes your way.
4. Decrease clinical burnout
Alongside making more money, having more room in your daily schedule outside of seeing clients helps prevent clinical burnout. At the start of your career, perhaps you were able to see 10 clients per day; however, after years of being a therapist, it may become increasingly difficult to see this many clients and avoid burnout. While being a therapist comes with so many benefits (including helping others, feeling connected, and making a change in your community), it can wear down even the most compassionate of people. Loading billing tasks and administrative work on top of clinical work certainly doesn't help either!
By running a group practice, you'll spend less time in session and more time supporting your team, making business decisions, and completing administrative work (which can often be flexible in hours!). This change in pace may help you avoid clinical burnout, especially if you get more time to spend with your family, friends, or doing the things you love.
5. Delegate or share administrative and marketing work
Just because you start the group practice doesn't mean that you'll be the only one running it! Depending on your business model and how you set up your practice, you may be able to tap on other members of your team to help with administrative tasks such as intake scheduling, billing, invoicing, community outreach, and advertising. Some practices hire therapists with an expectation that 80% of their time is spent with clients and 20% of their time is spent assisting with the business.
If your group practice has the resources to hire an intake coordinator, this will take a huge load off of your clinicians' shoulders. An intake coordinator takes responsibility for the often wearisome process of scheduling new clients and prepares their paperwork so everything is in its place for a great first impression.
You might also consider hiring a freelance social media consultant or marketing support to help spread the word about your practice across your community. Because advertising leads to more prospective clients, it's an important piece of your business model and shouldn't be left as an afterthought!
By sharing the load of the administrative duties, each clinician gets the chance to directly support the business outside of seeing their clients – which, again, may help prevent clinical burnout.
6. Refer internally for specialties
If you hire a diverse team of therapists, your potential for internal referrals grows – with different specialities present in your group practice, you'll have a better chance of accommodating clients with what they need.
For example, a client who has an eating disorder may benefit from seeing a therapist trained in the Maudsley Approach. A client who has conflict with her partner may benefit from starting couples therapy on top of her individual sessions. Having therapists available at your group practice with diverse specialties makes it easier to retain clients by offering them what they need.
7. Flex your business acumen
No matter how long you've been a therapist, chances are that you have other skills besides working with clients – and starting a group practice is a great way to use these skills, and keep building on them! Perhaps you have a knack in accounting or love leading a team – having your own business allows you to use your skills in ways that benefit the practice and those who work there.
This is also a great opportunity to learn new things! If you've been curious about a certain topic in business, now is the time to pick up a book or attend a webinar on that topic. Starting a group practice is an exciting opportunity to grow as a professional.
8. Build your dream work culture for employees
By building your practice from scratch, you'll hire therapists who are talented and passionate about their work. You'll be able to create a team based on your practice's mission and values and develop a strong group dynamic. Connecting with your team can be incredibly rewarding, especially if you place their personal and professional growth at the forefront of your role.
Leadership comes with its challenges but it also comes with the ability to impact others positively. Before you hire your team, spend time thinking about the type of work culture you hope to create.
What's important to you in a working environment?
What have you learned from your own previous employers about what's helpful for morale (and vice versa)?
What can you offer as a leader that makes joining your team attractive to talent?
Think through these questions to develop a plan for your team, including areas to focus on during the interview process.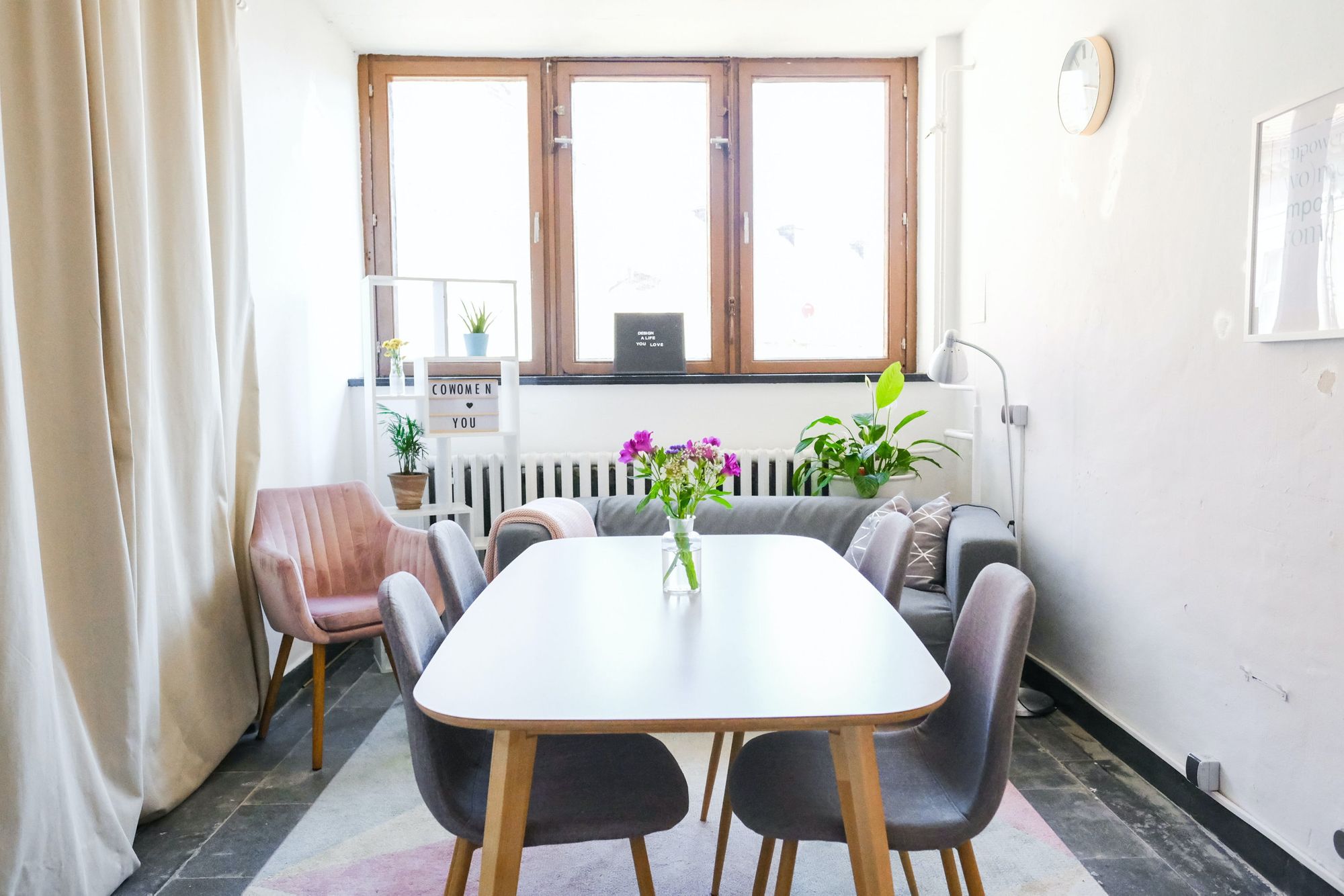 9. Mentor other therapists
The field of therapy relies heavily on mentorship – when a new therapist starts seeing clients, it's vital for that person to have a support system and a supervisor with whom to discuss the complexities of supporting clients. By leading your group practice, you'll be able to spend more of your time providing supervision or helping your clinicians grow professionally. You'll also be able to rely on the other experienced therapists on your team to support the earlier career therapists. Not only does supervision help your new therapists feel more comfortable in their job, it also helps them improve their skills as clinicians.
10. Design a core mission for your practice – and put it into action
As you build your group practice, you'll spend some time developing your mission and values. As a business, determining what's important to you and your team will give you a strong compass to follow when it comes to difficult decisions. By focusing on what's important to you (such as service to the community, dedication to evidence-based practices, and diversity and equity), your work will have a clear purpose and offer you great fulfillment.
Keeping those top ten reasons to start a therapy group practice in mind, it's time to dream! Building a group practice is achievable and with the right forethought and tools.
Now that you've read our ten reasons to take the leap, here are seven reasons why not to start a group practice.