Your private practice therapy office is more than just the place you work from: it's a physical representation of the healing space you hold for clients. The office environment is one of a client's first impressions of the relationship you'll build together, and the decor you choose can say a lot about your therapeutic style!
Whether you're more open and airy or cool calm collected, this year, as Zencare expands to connect therapists and therapy seekers nationwide, we're excited to showcase new office spaces through professional therapist photography.
If you're still working from the home office or preparing for a return to in-person sessions, get inspired to give your space a refresh with this, our fourth-annual round up of the most beautiful therapy offices across the country.
Filled with Light ☀️
Natural light and geometric patterns create a professional yet welcoming vibe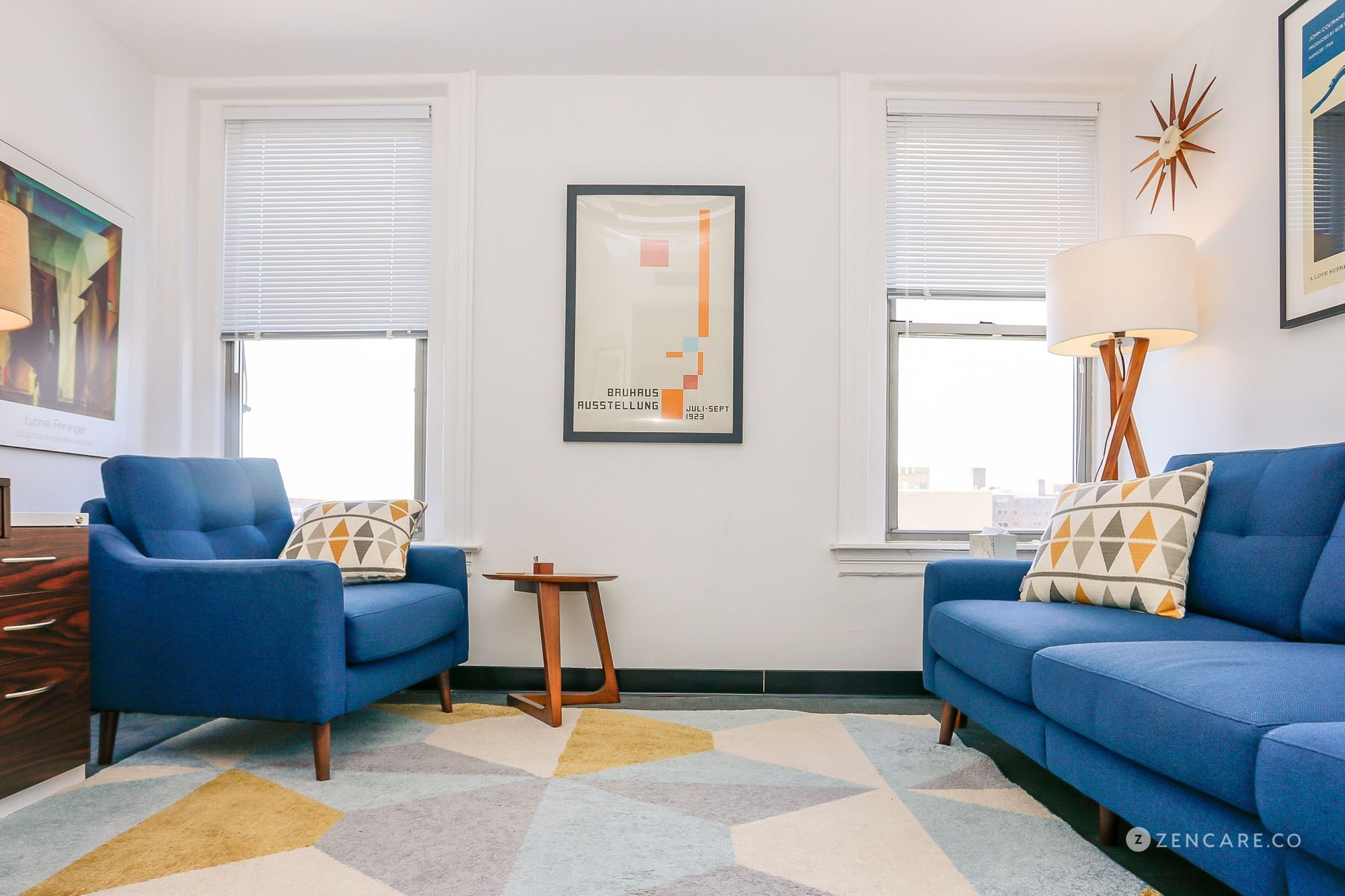 Therapist: Michael O'Heron
Location: Washington DC
A stunning rug and whimsical art make this therapy office upbeat and inviting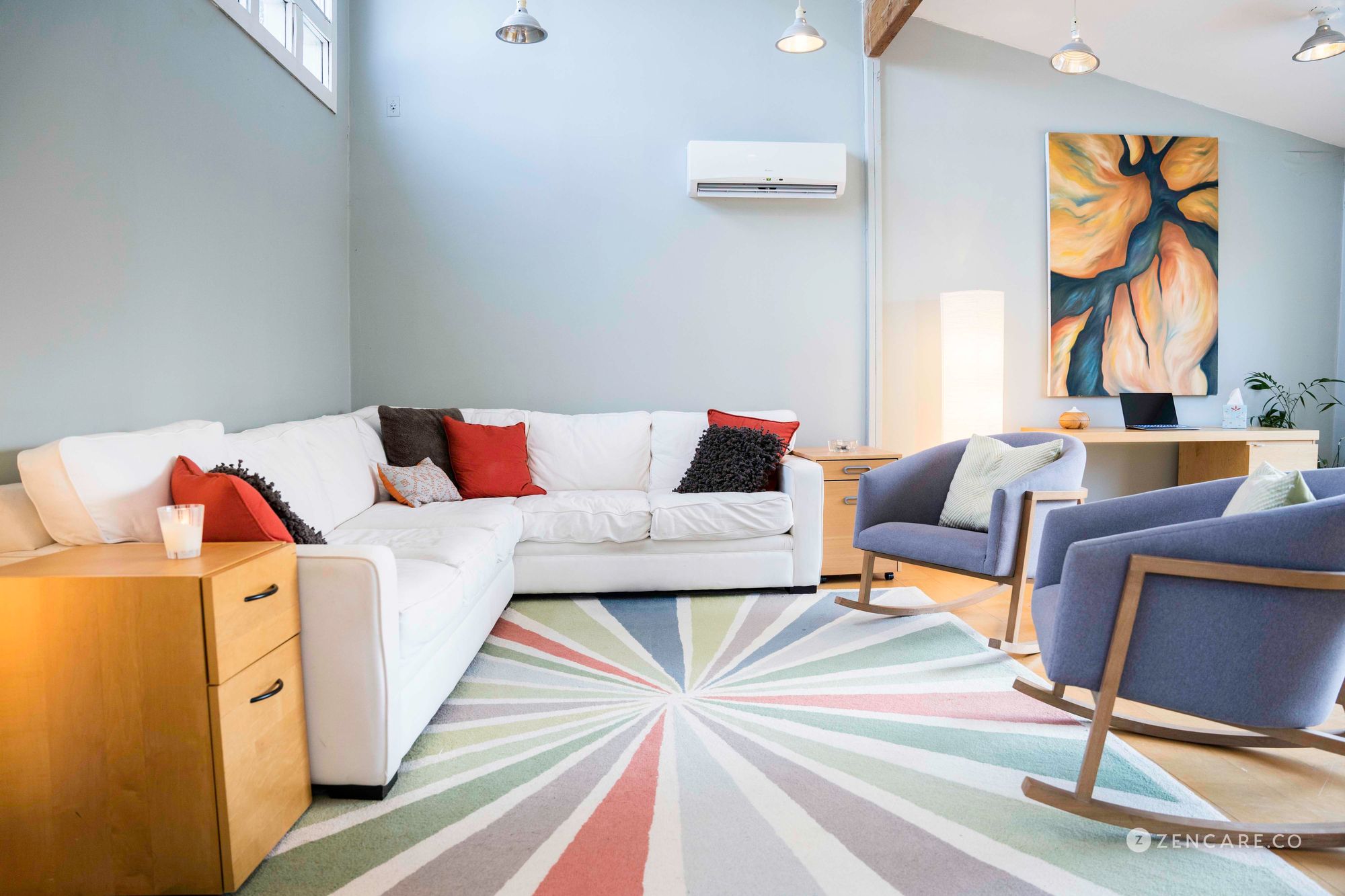 Therapist: Rachel Ladov
Location: Austin, TX
Large windows and a statement couch complete a sun-touched nook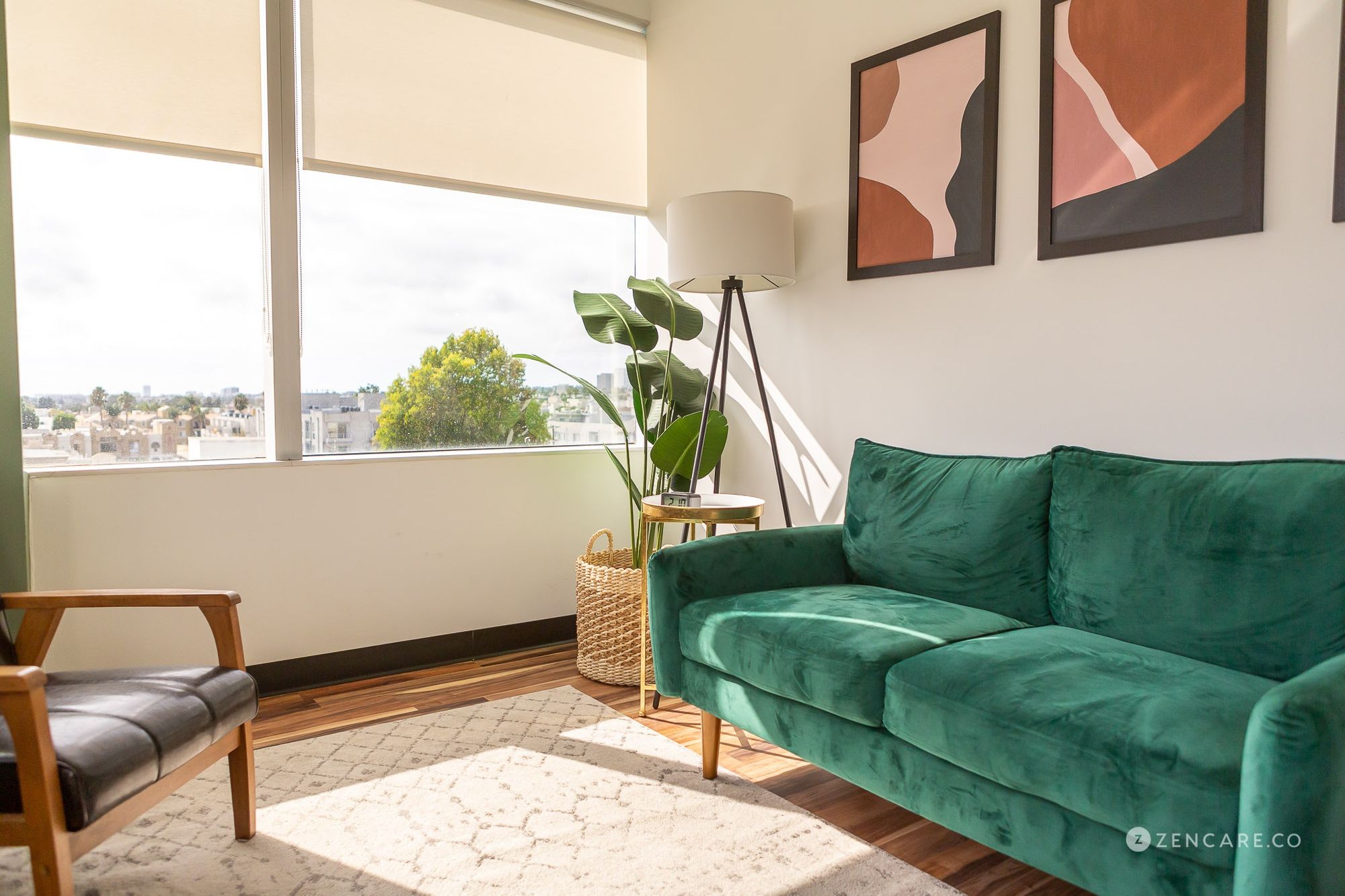 Therapist: Joanna Lovinger
Location: Los Angeles, CA
Neutral tones with wood accents and a luxurious rug give a polished feel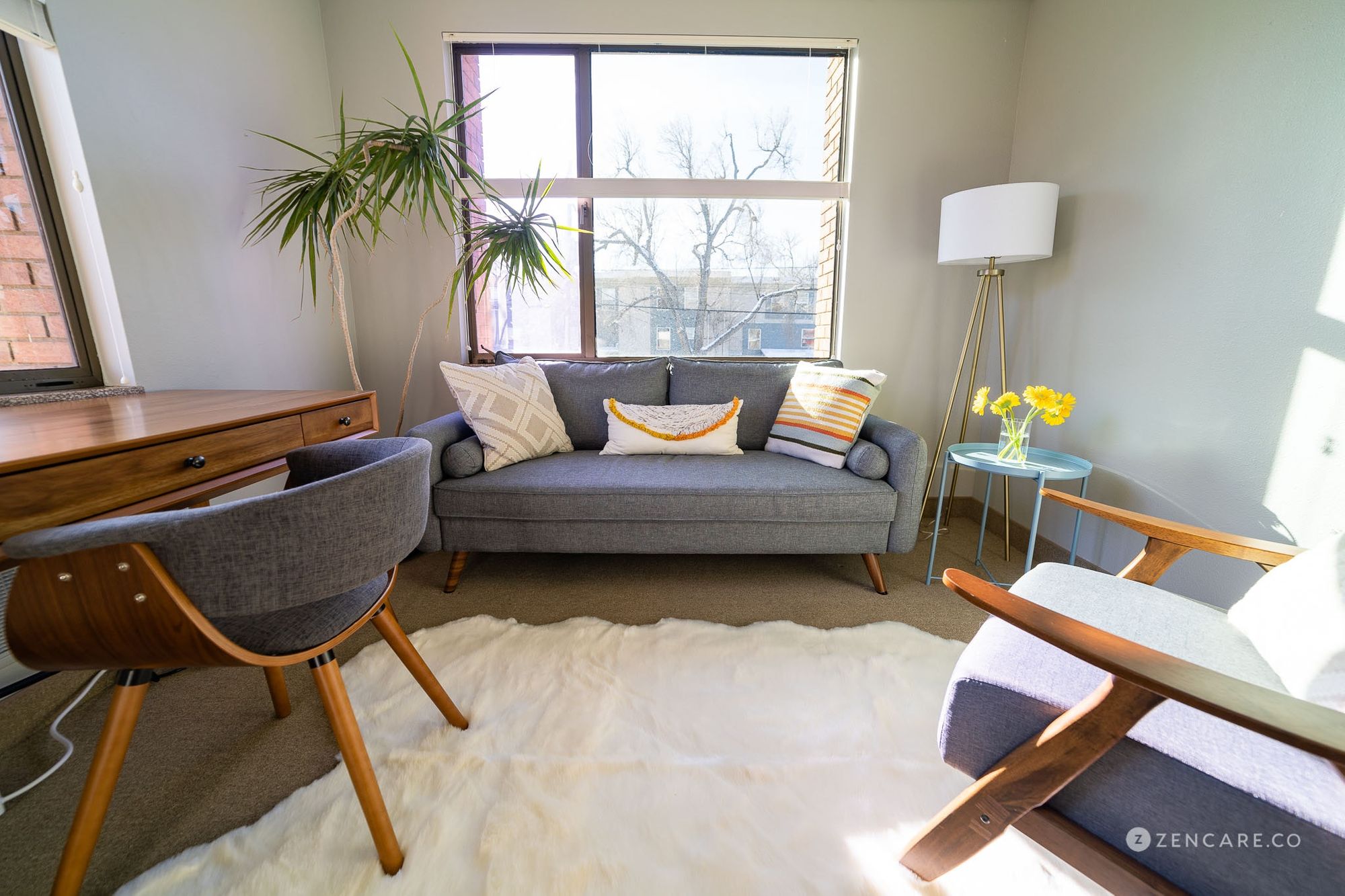 Therapist: The Postpartum Wellness Center - Boulder
Location: Boulder, CO
Light hues and ocean-inspired art transform this therapy office into a vacation getaway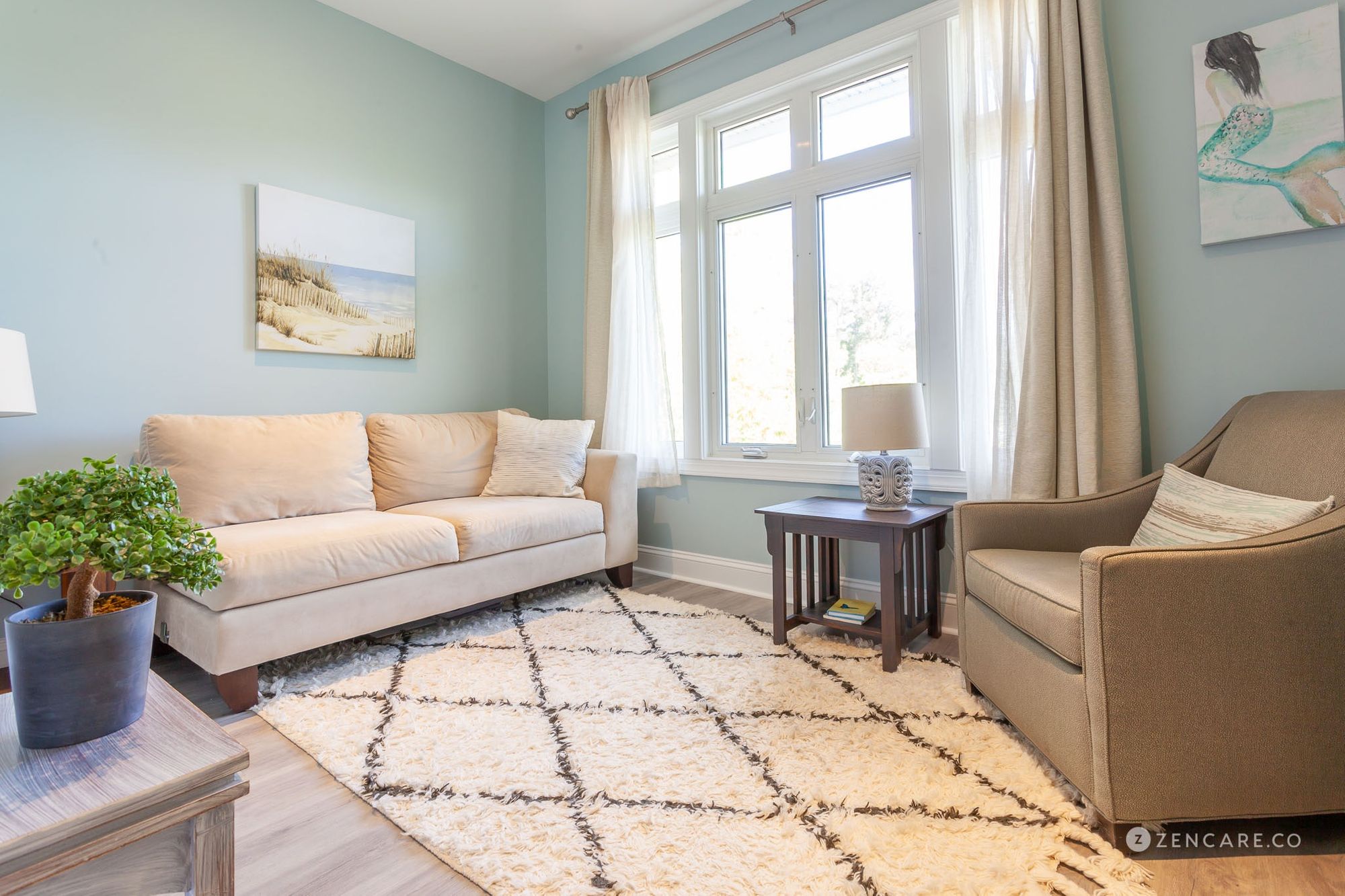 Therapist: Meredith Dangel
Location: Durham, NC
A beautiful knitted couch throw and woven wall art create a cozy space for therapeutic growth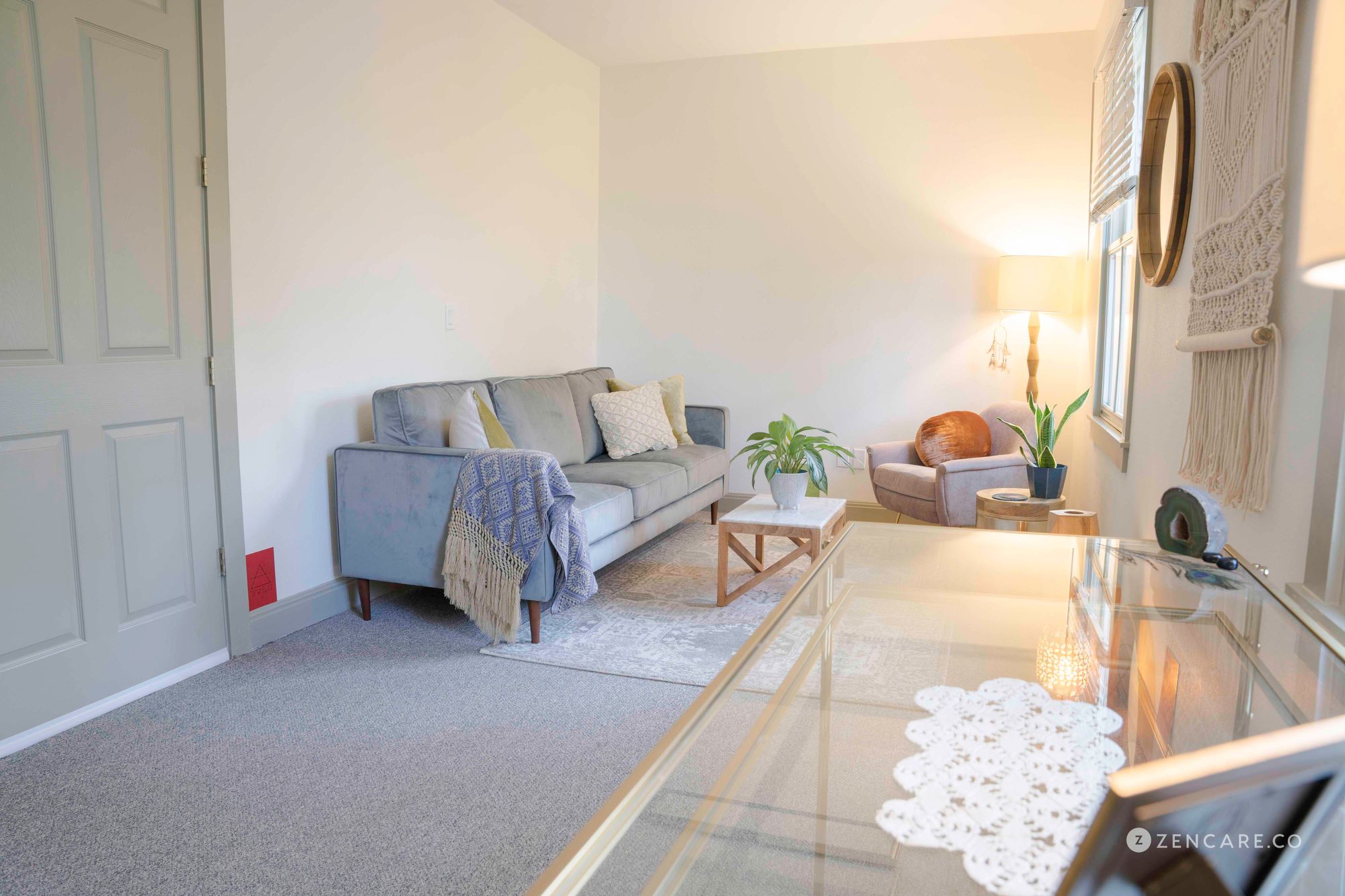 Therapist: Kathryn Austin
Location: Austin, TX
Shades of blue are sure to cure the (mental) blues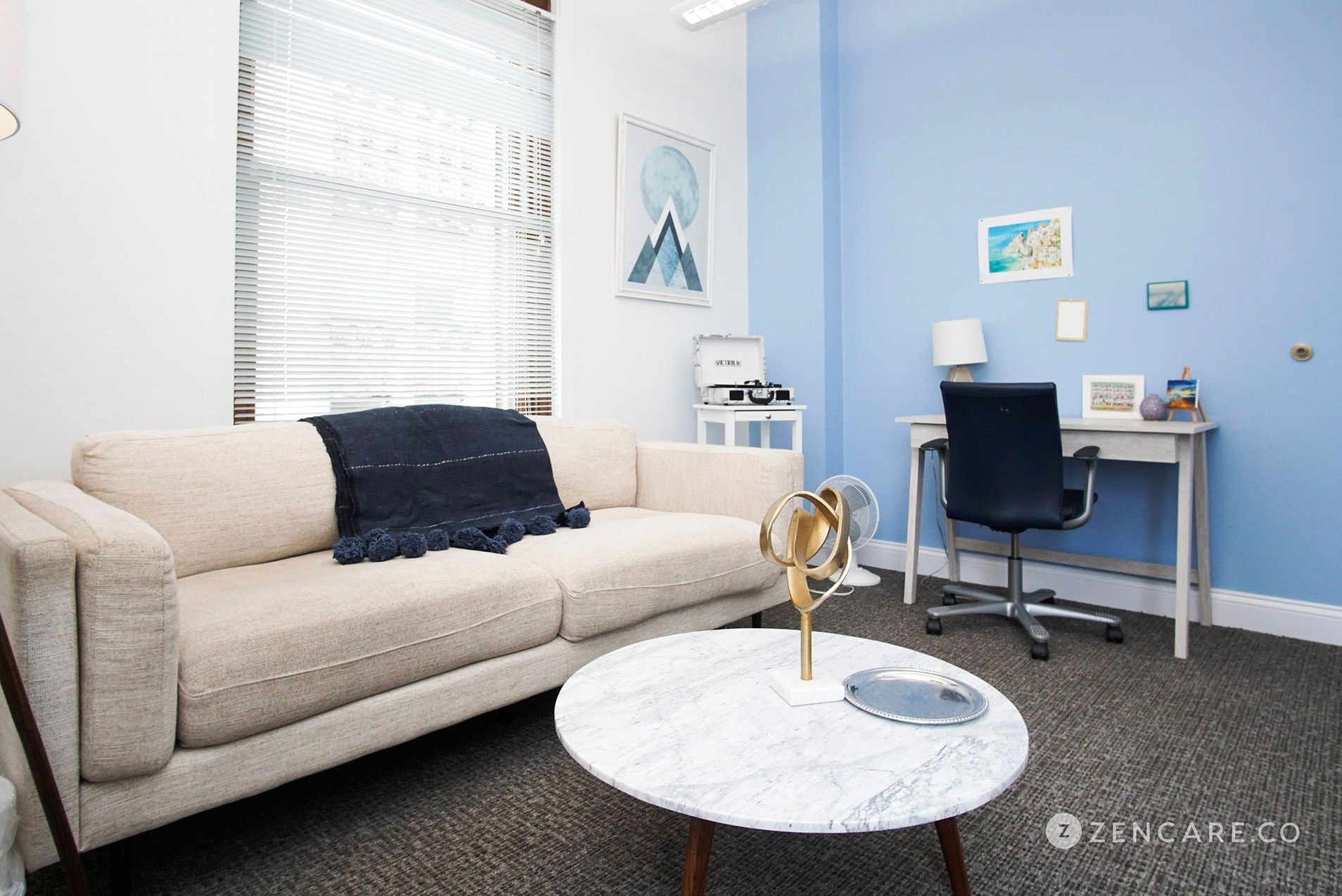 Therapist: Ryan McGillicuddy
Location: Chicago, IL
Wonderful Walls 🎨
Wood wall art and plenty of inviting seating options make this office unique and practical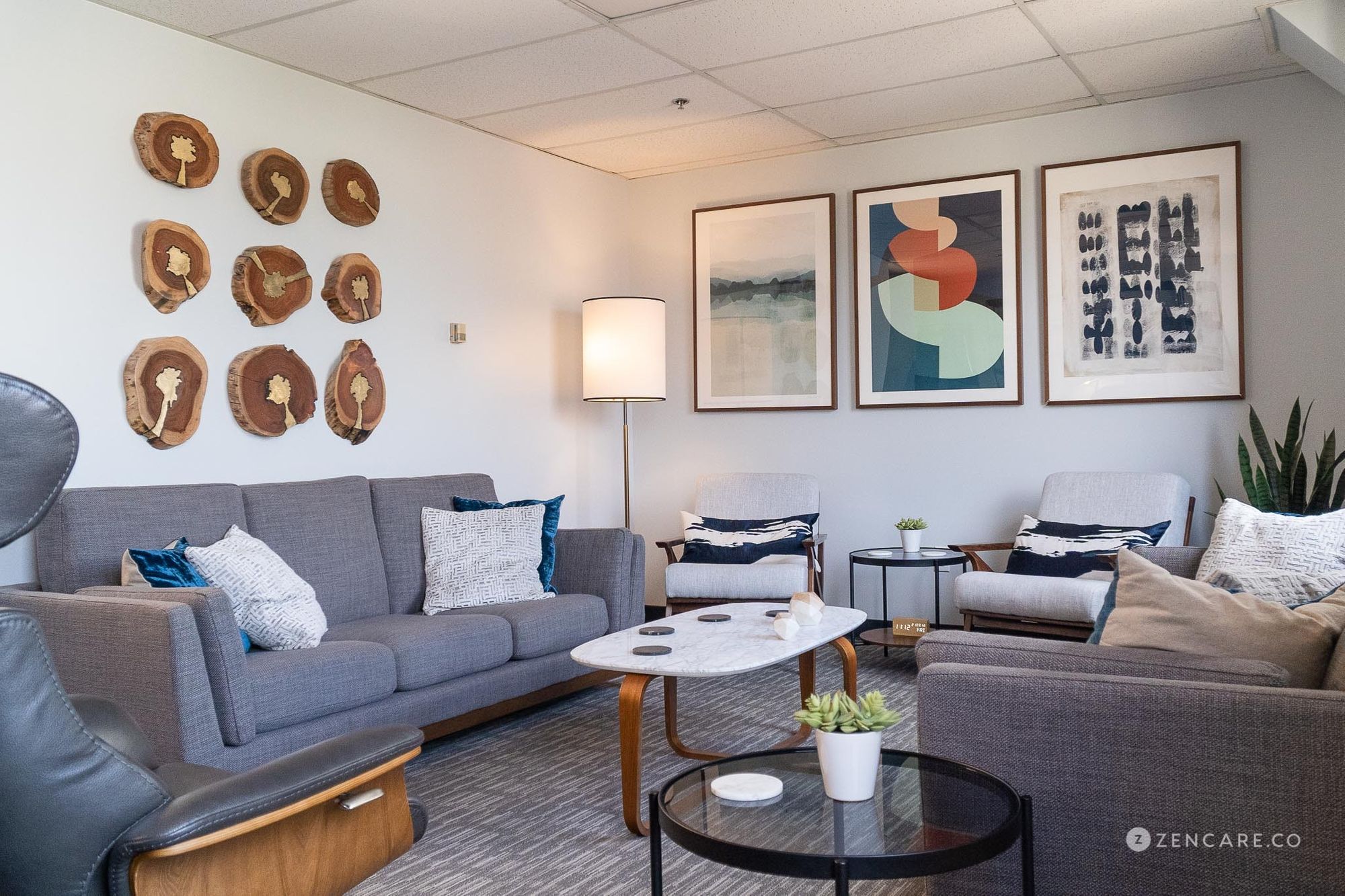 Therapist: Matthew Calkins
Location: Pasadena, CA
Calming abstract art and plush pillows create a polished, modern atmosphere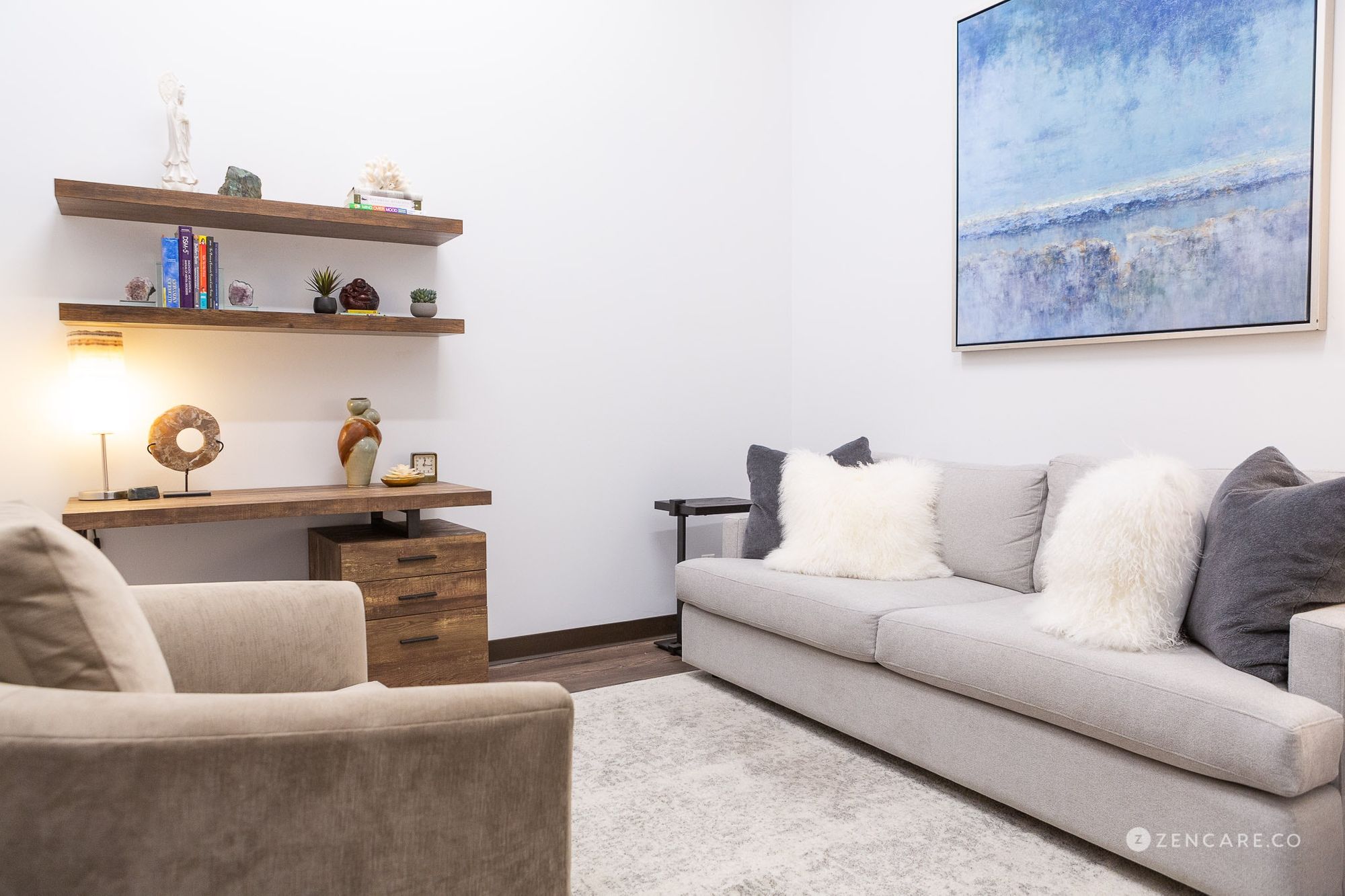 Therapist: Sheri Keller
Location: Studio City, CA
Landscape photography invites exploration and imagination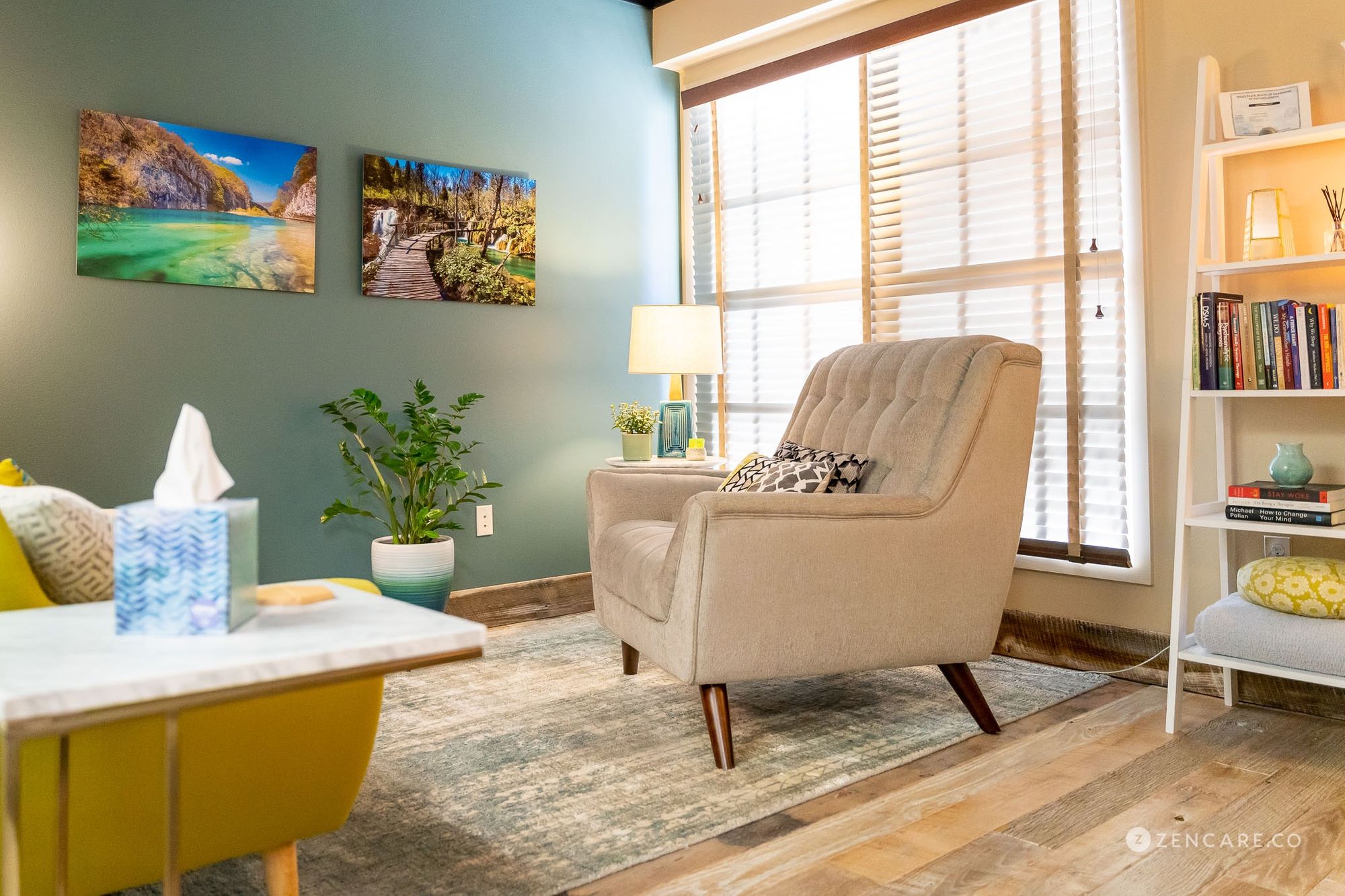 Therapist: Tracy Carver
Location: Austin, TX
Modern decor with a splash a traditional brick brings welcome eccentricity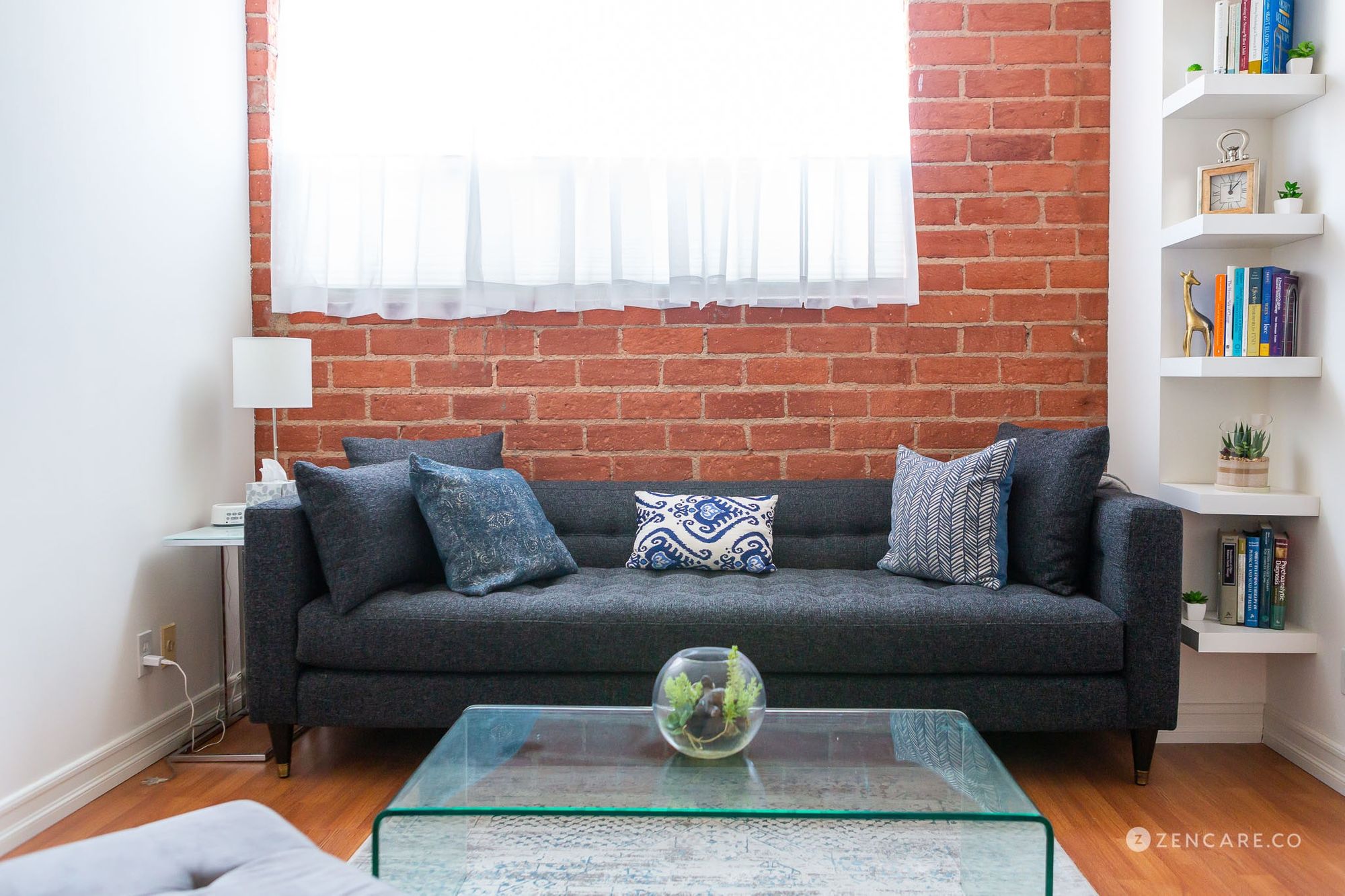 Therapist: Samantha Liberman
Location: Beverly Hills, CA
A bold statement wall and spotless hardwood floors complete this elegant space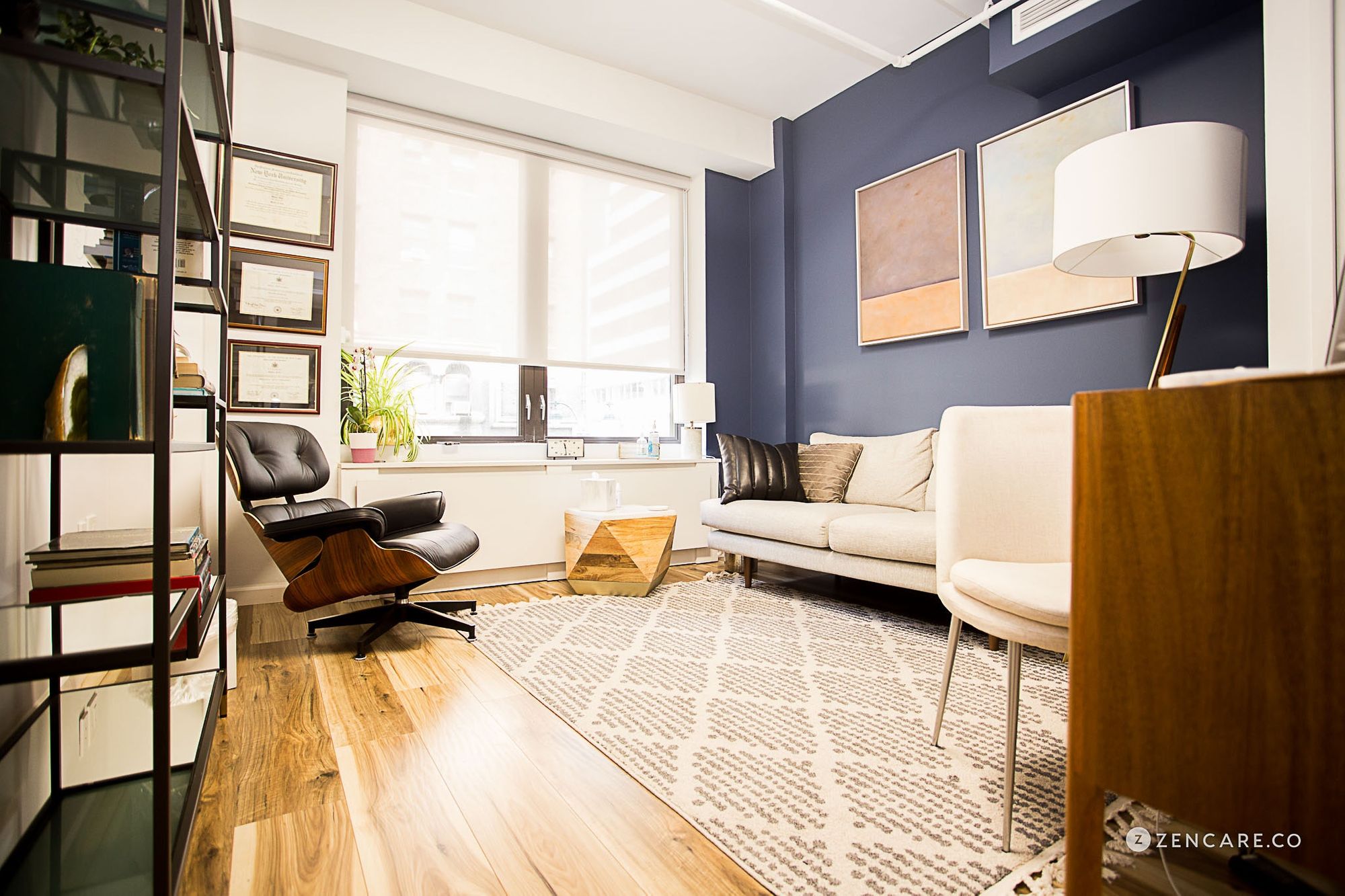 Therapist: Porsche Martin
Location: New York, NY
Thoughtful accents and charming textures create a totally glam space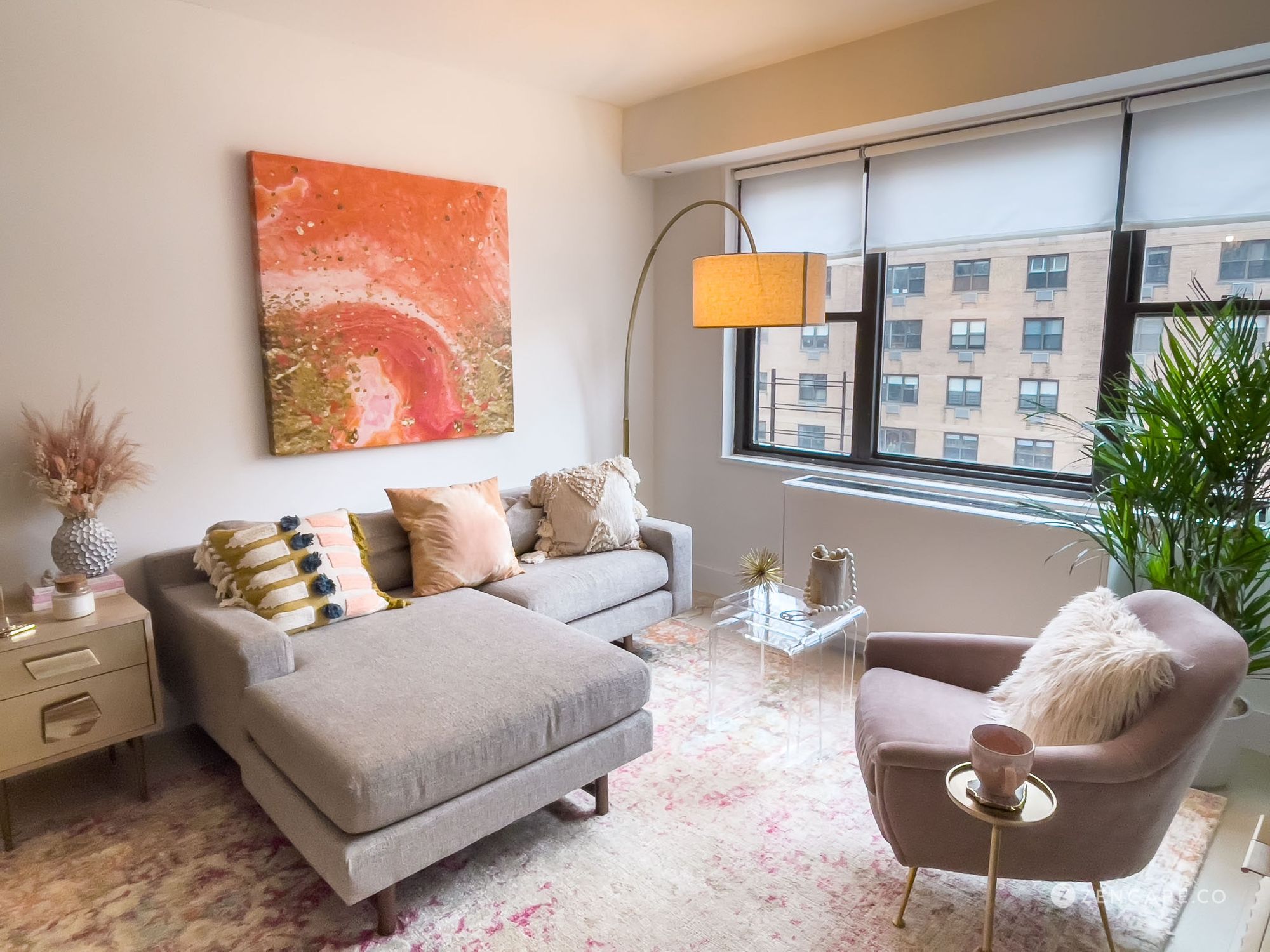 Therapist: Alexis Bess Kaufman
Location: New York, NY
Modern Minimalist 🛋
This desert-chic office offers a welcome escape through natural colors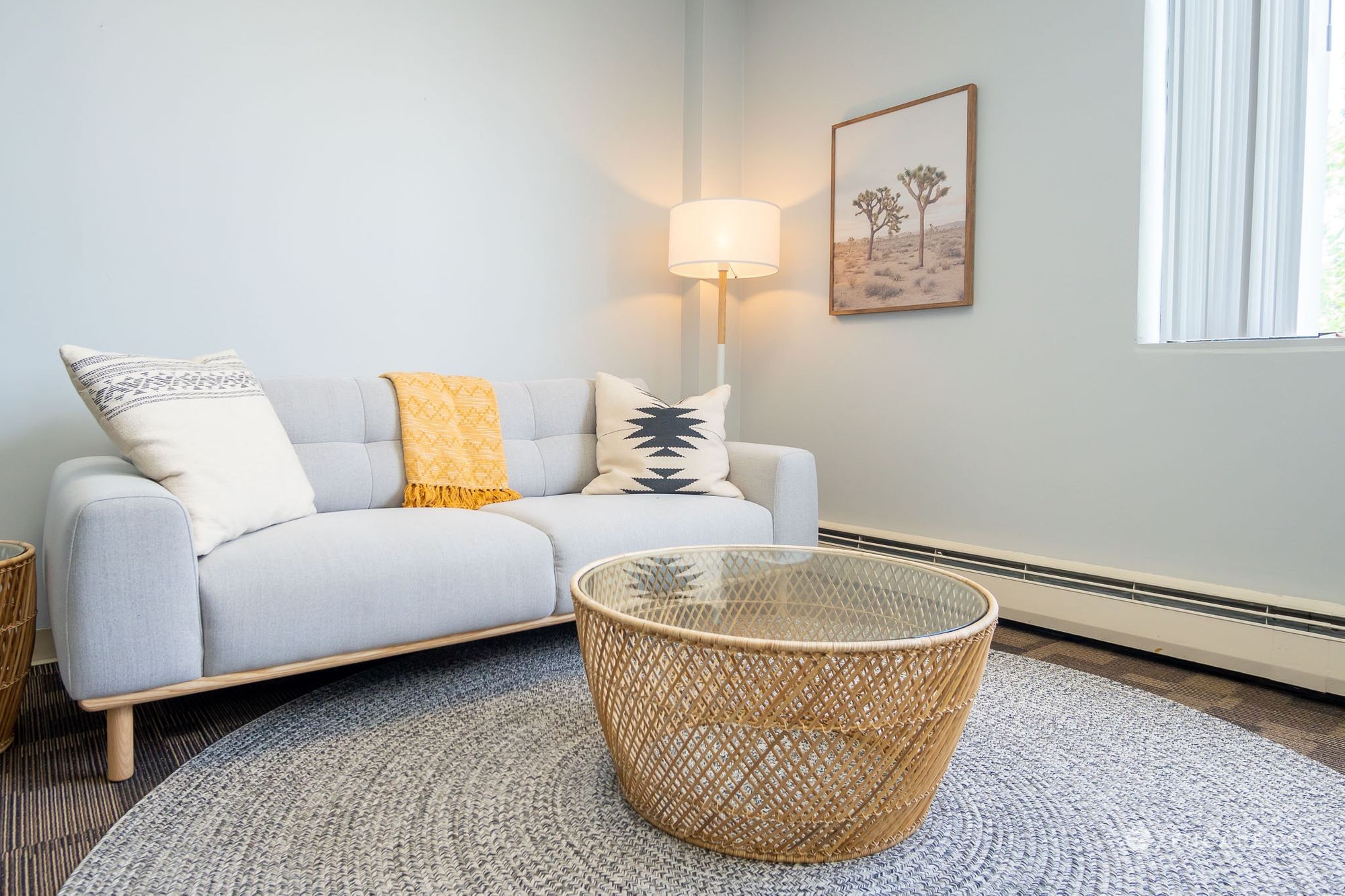 Therapist: Garrett Shotwell
Location: Lincolnwood, IL
This brick wall and warm lighting shows that industrial-style offices don't have to be cold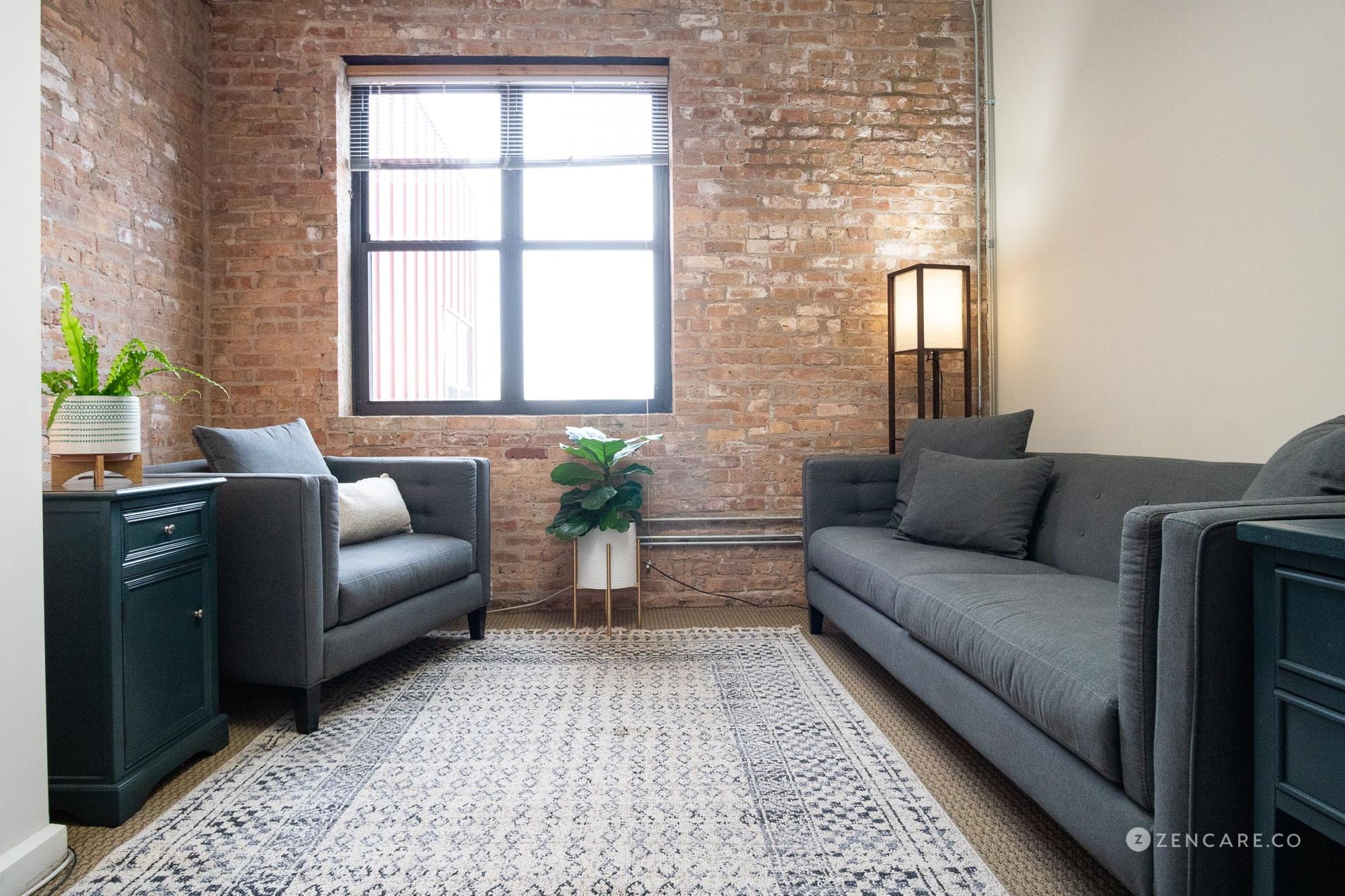 Therapist: Rob Walters
Location: Chicago, IL
A crisp and clean space shows that a gray color scheme doesn't have to be boring!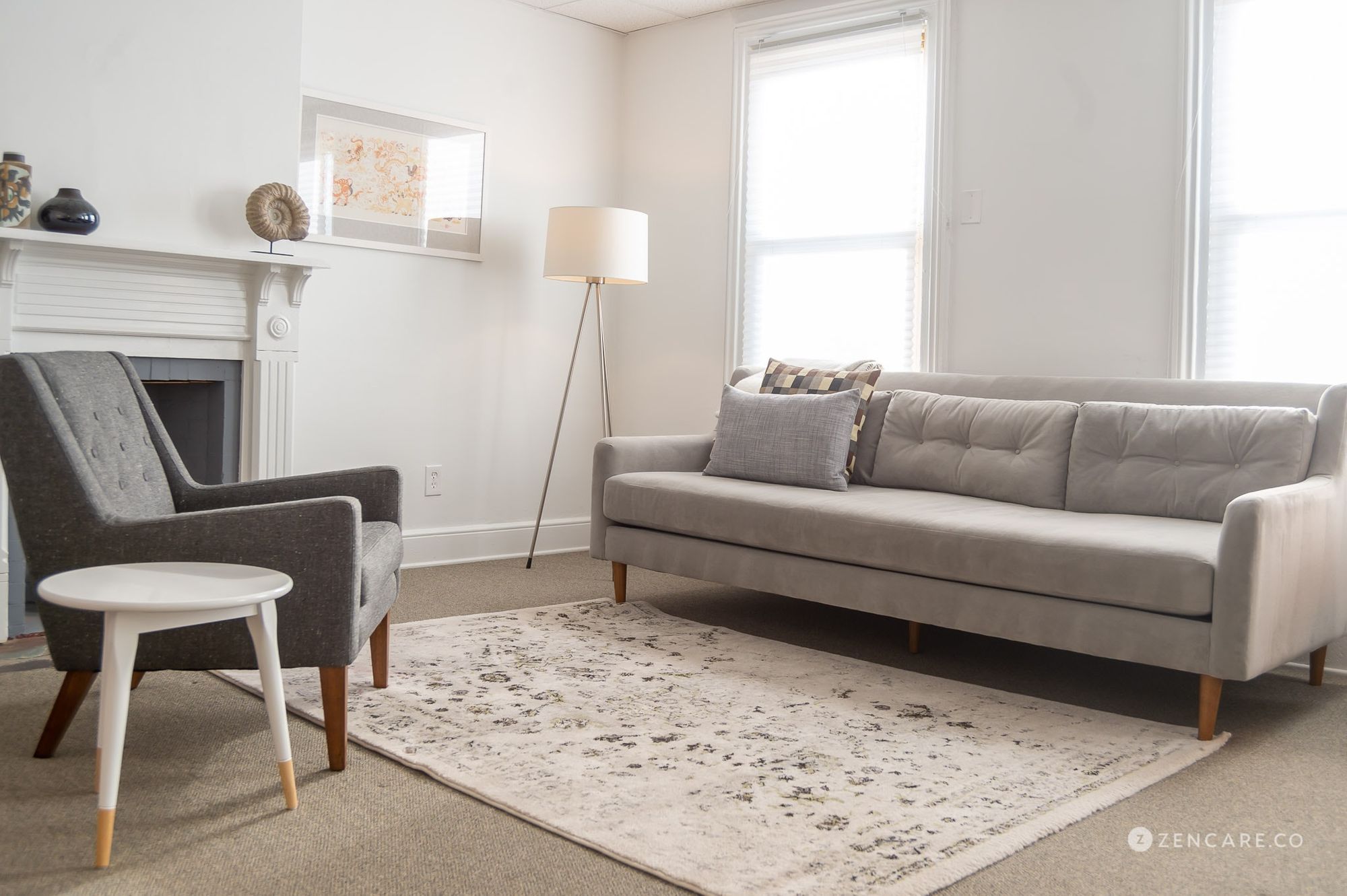 Therapist: Lillesol Kane
Location: Morristown, NJ
Geometric shapes and clean lines give this office a polished and sophisticated appearance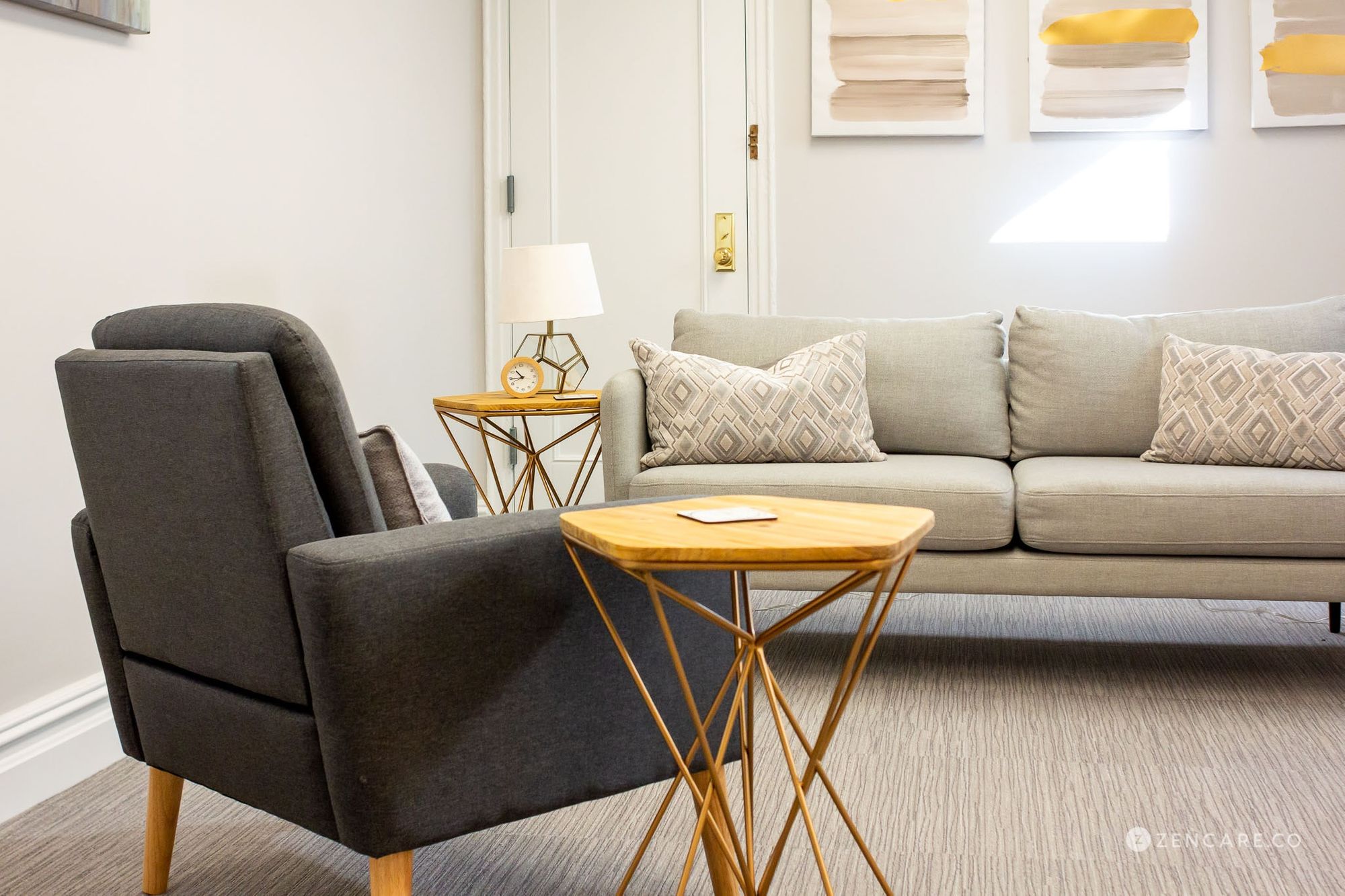 Therapist: Karen Conlon
Location: New York, NY
A tasteful art gallery with matching throw pillows demonstrates stylish elegance in this Boston den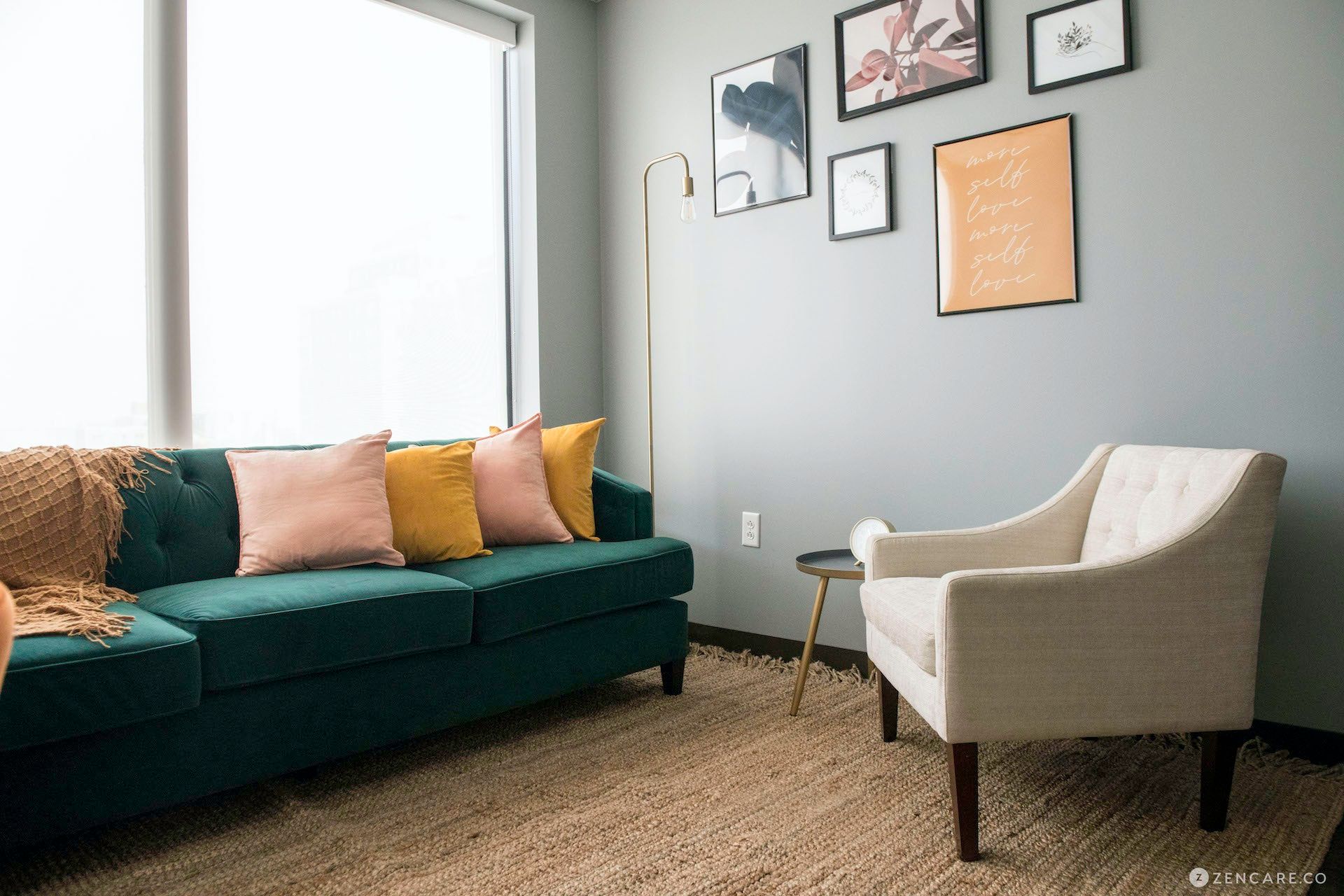 Therapist: Hannah Kim
Location: Boston, MA
Filled with Life 🪴
A plethora of plants and natural light provide the perfect environment for clients to explore their roots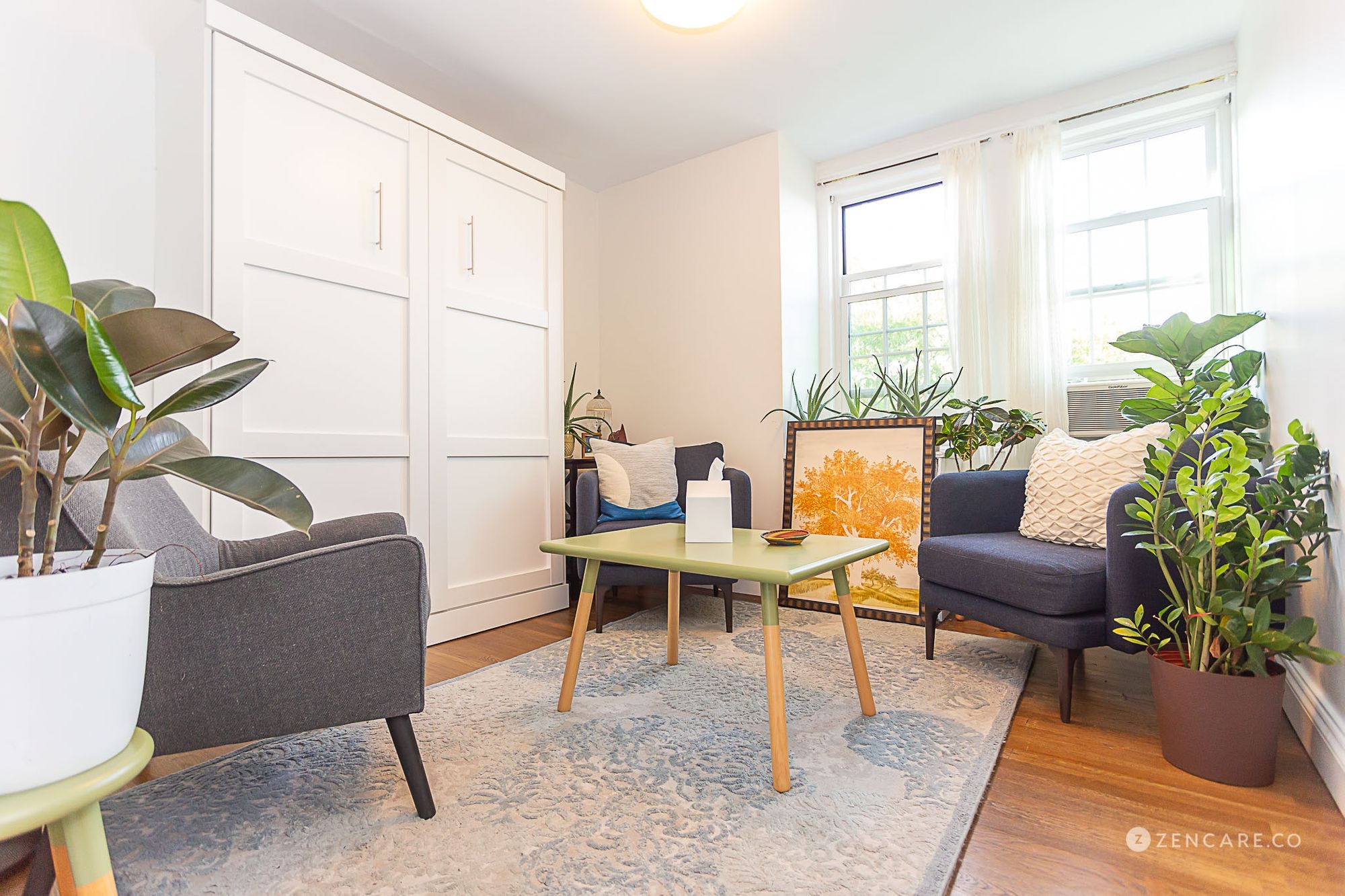 Therapist: The Root Therapy NYC
Location: New York, NY
A classic rug and lush couch make this plant-filled office a timeless gem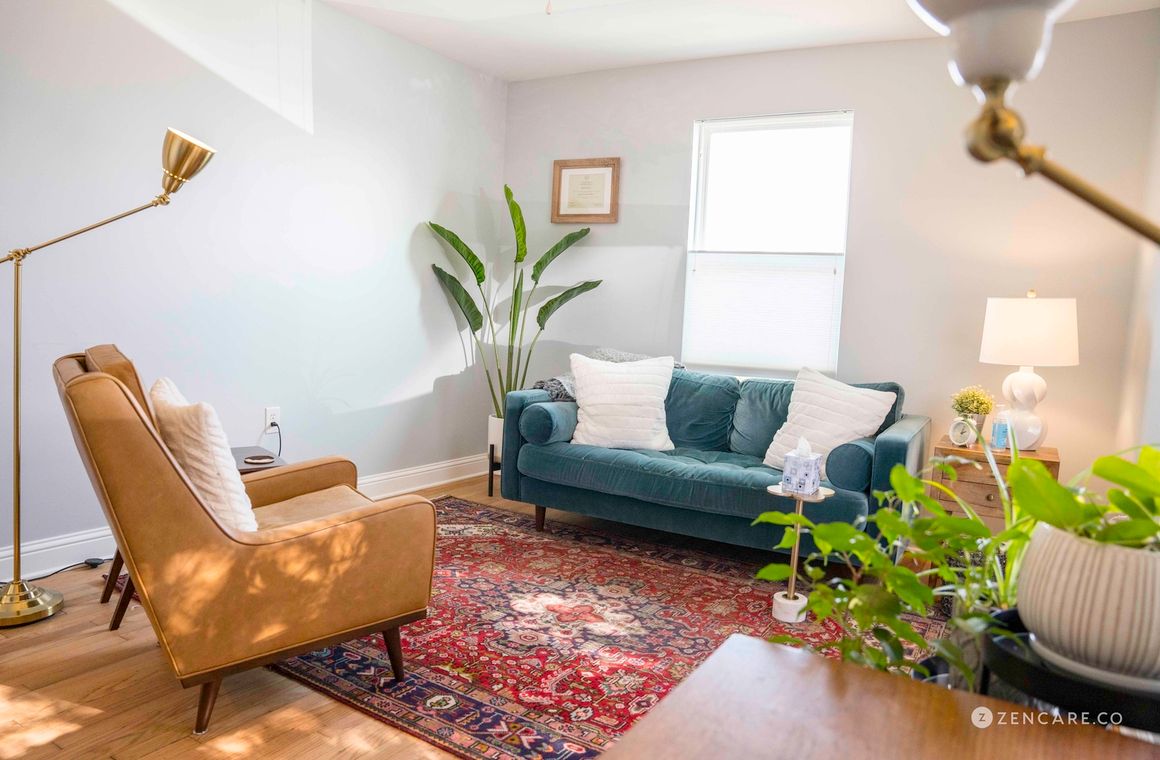 Therapist: Paula Passanisi
Location: Austin, TX
A neutral color scheme with thoughtful finishes creates a cozy environment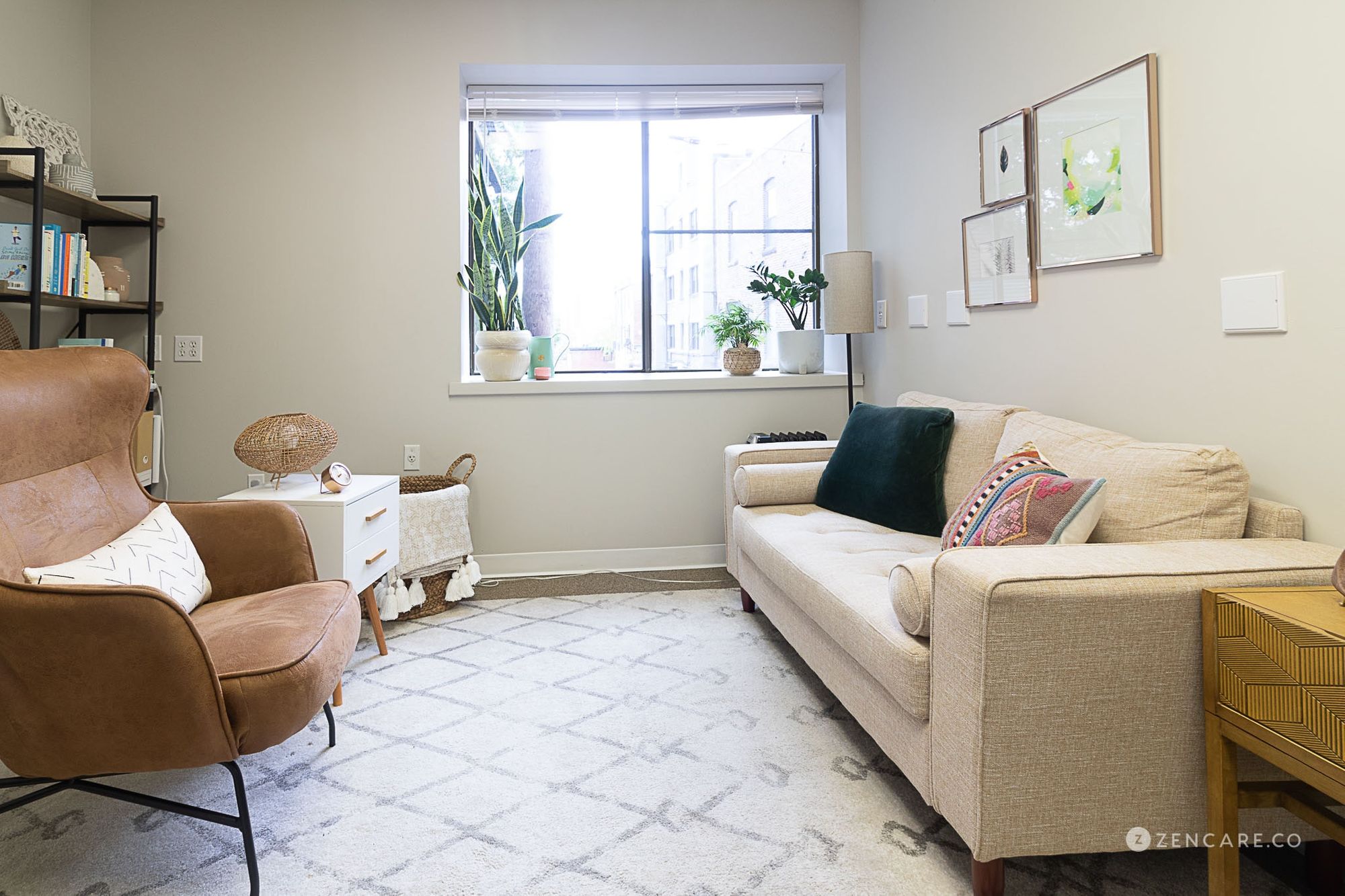 Therapist: Anne Welsh
Location: Cambridge, MA
Living wall art adds a lively touch to this Colorado oasis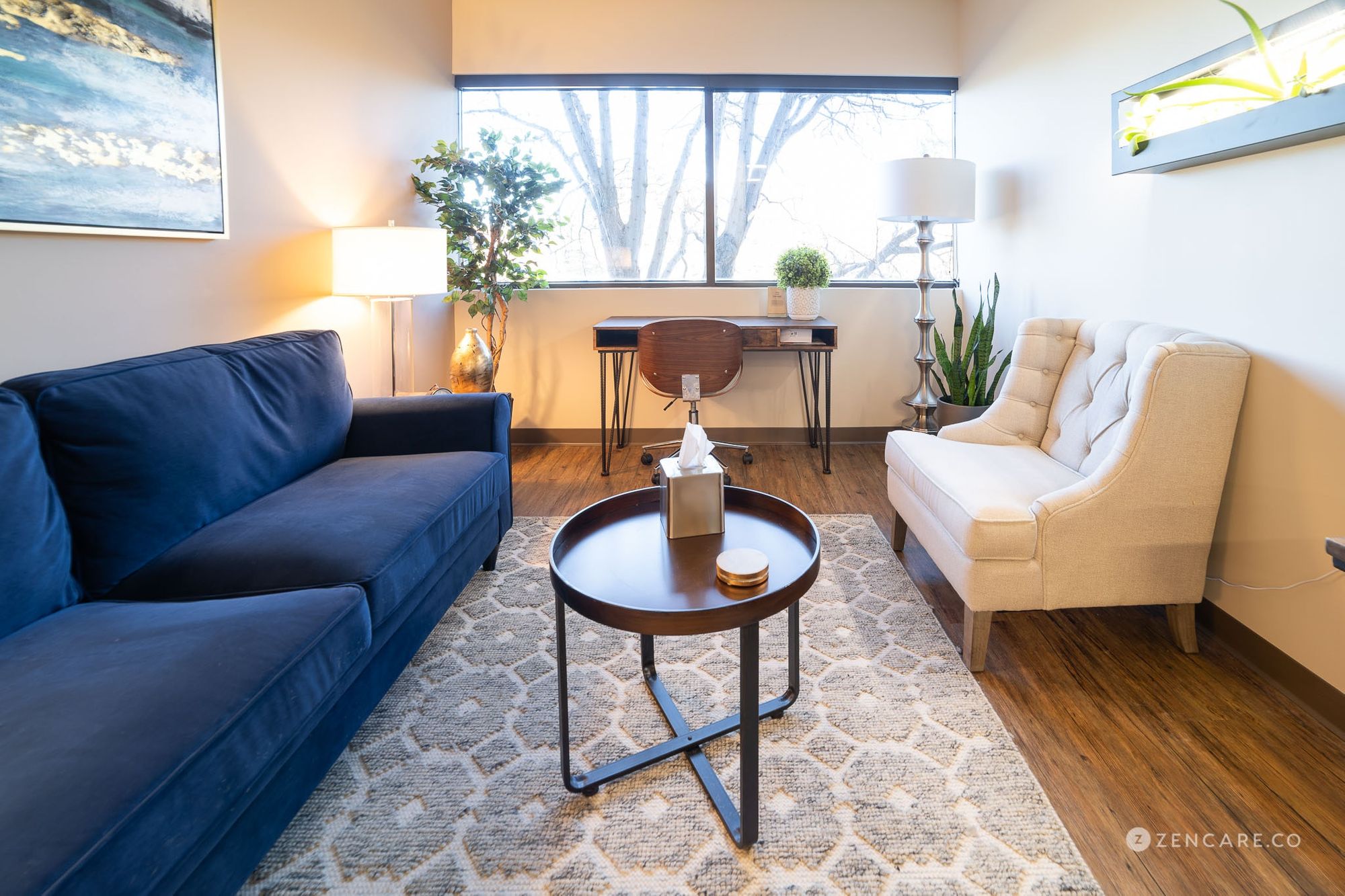 Therapist: Susan Sayler
Location: Greenwood Village, CO
A dramatic rug and floral flourish bring a bohemian tone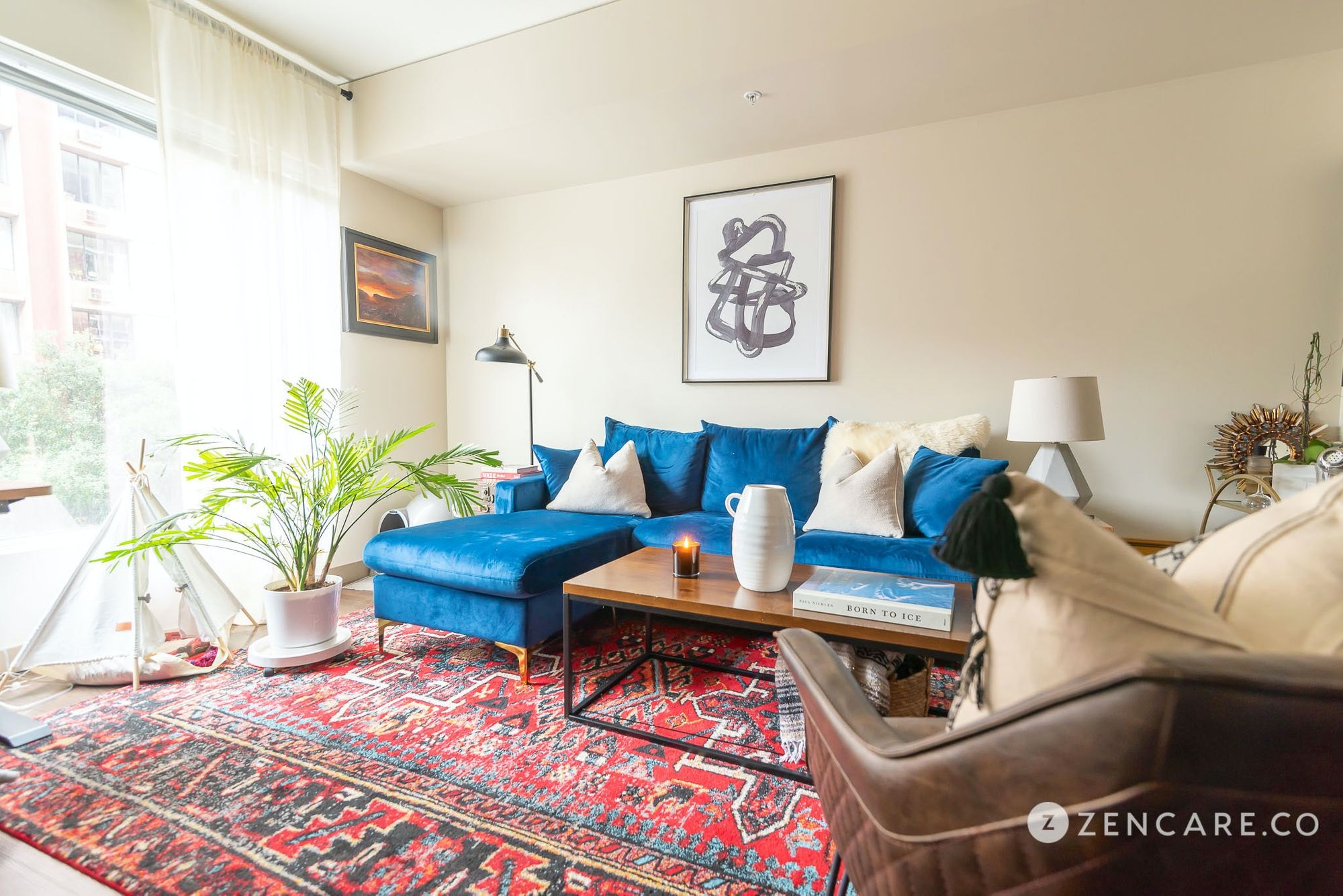 Therapist: Elizabeth Mateer
Location: Seattle, WA
Welcoming Waiting Rooms ⏰
Soft colors and a coffee bar create a waiting room worth returning to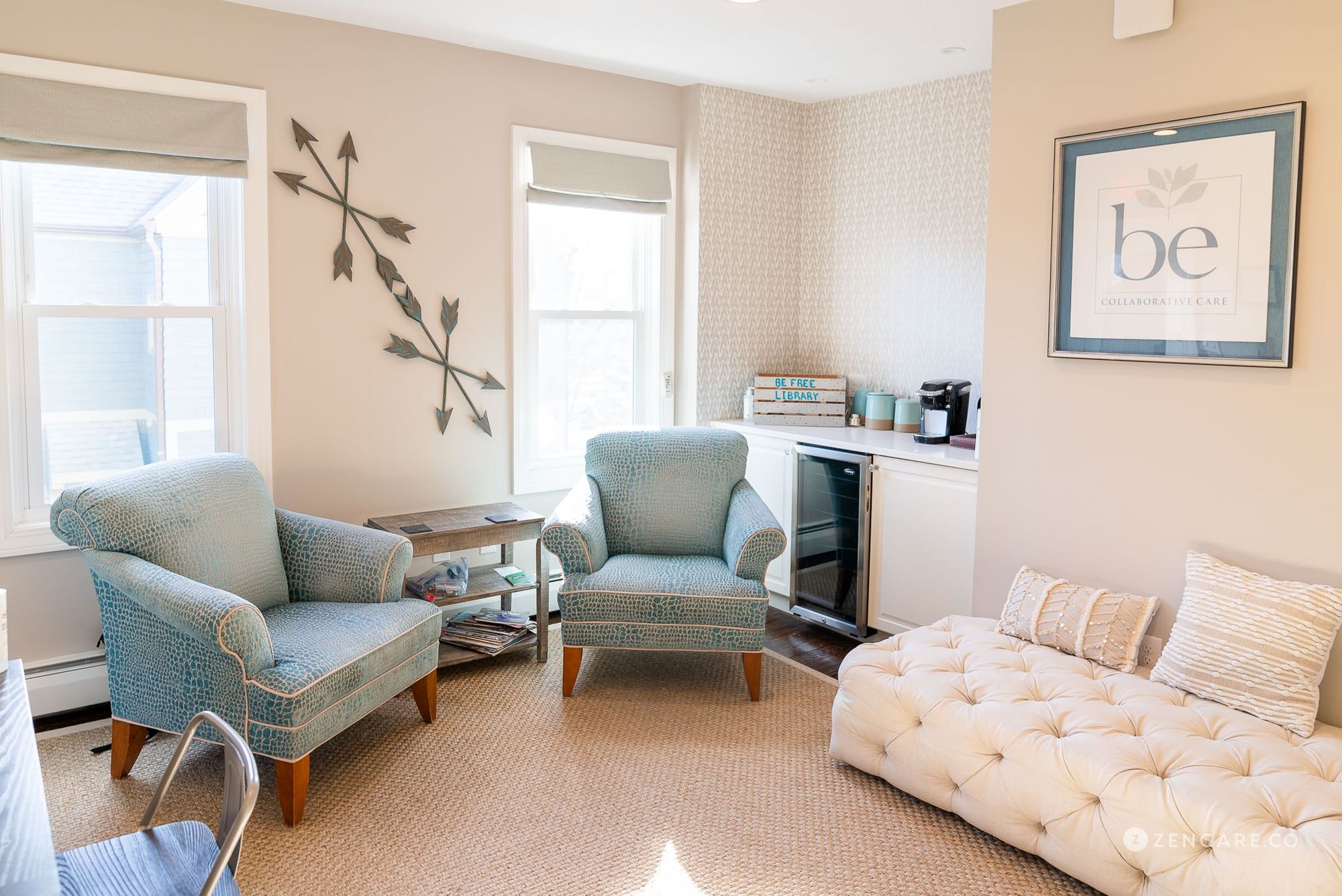 Therapist: Be Collaborative Care
Location: Providence, RI
Unique art and soothing colors create a mindful pre-therapy environment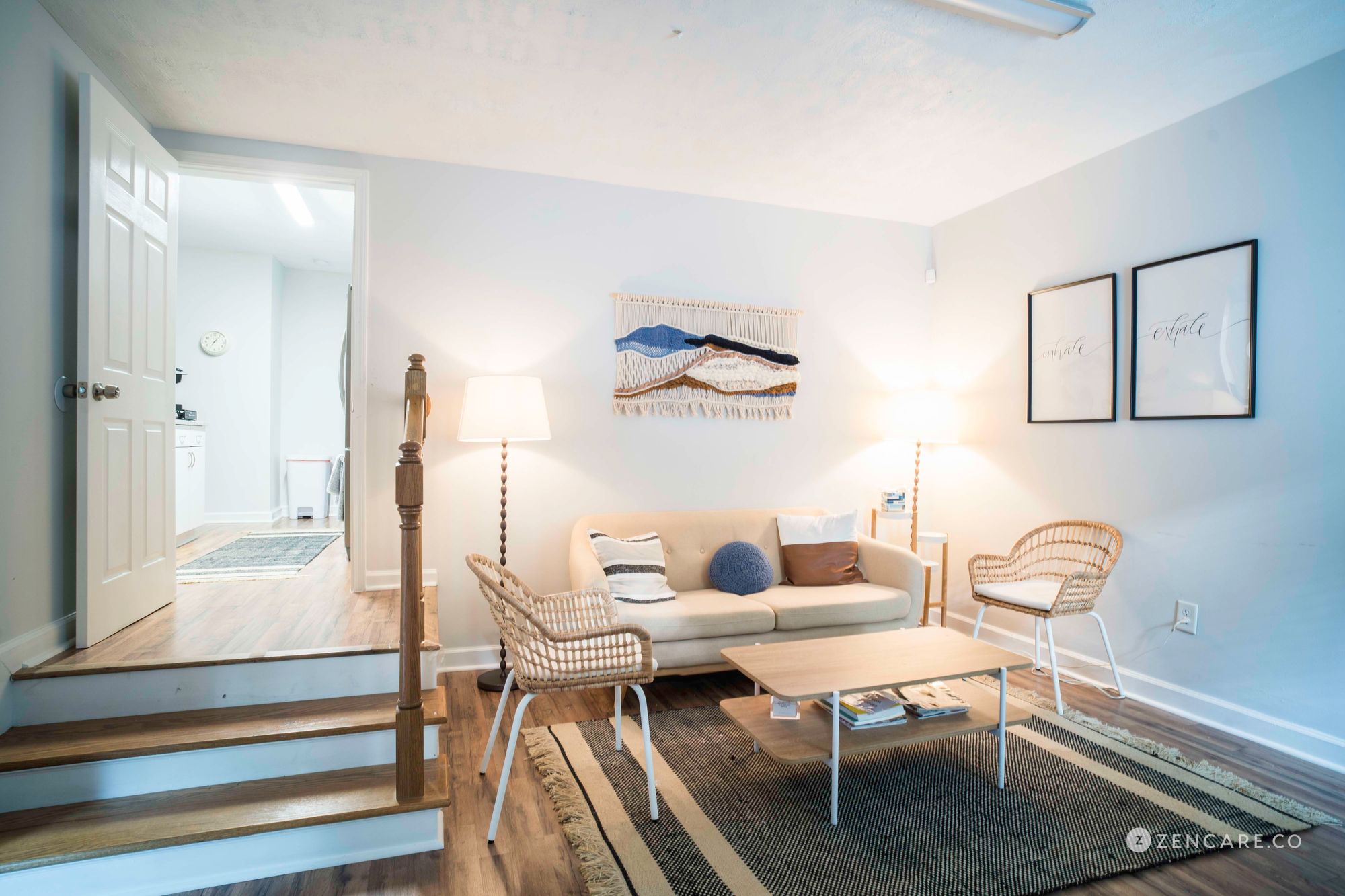 Therapist: Lanta Carroll
Location: Decatur, GA
A pop of color creates an energetic atmosphere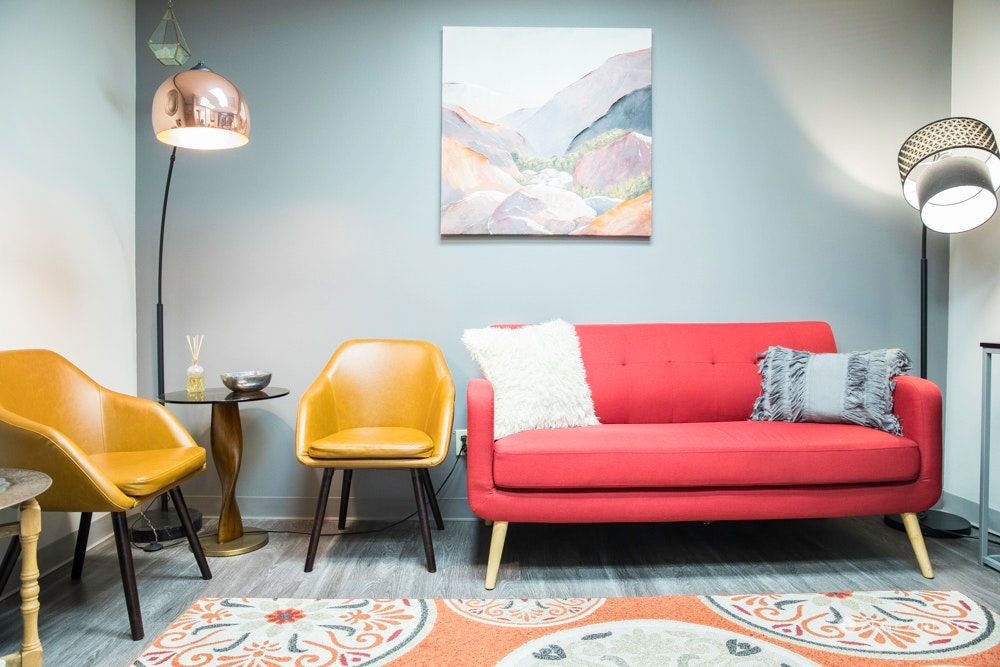 Therapist: Jennifer Slaughter
Location: Houston, TX
A unique piece of art makes this waiting room one clients will not forget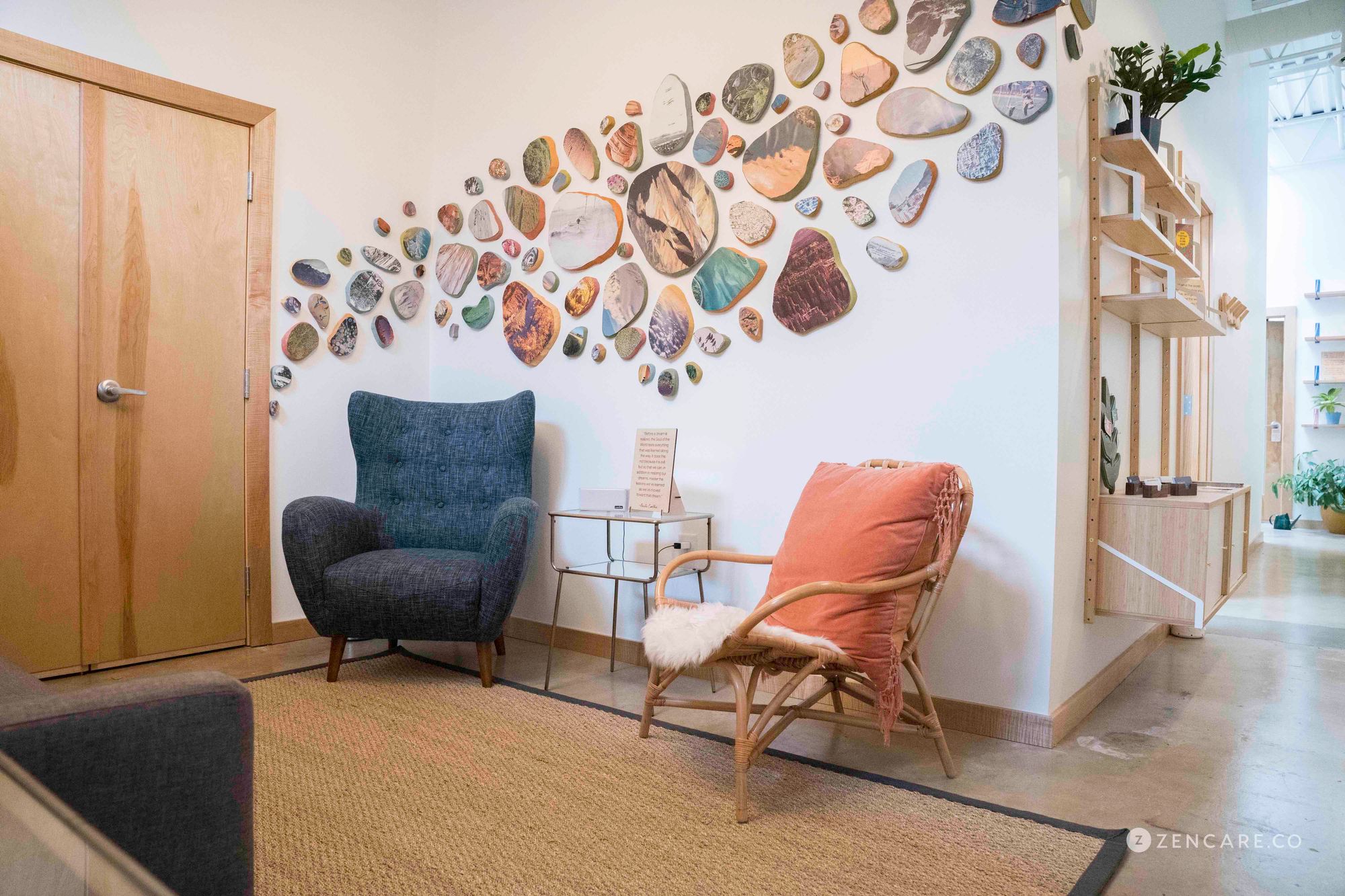 Therapist: Matt Wagner
Location: Atlanta, GA
Hungry for still more decor? Check out previous years' therapy office round ups!
2021 | 2020 | 2019