"Psychology" refers to a broad field that can encompass talk therapists, as well as other types of mental health professionals. Learn more about what credentials psychologists have, the different types of psychologists, and the path to becoming a psychologist.
Ready to find a psychologist? Jump down to learn how to find a psychologist who's right for you, and find a therapist or psychologist near you on Zencare.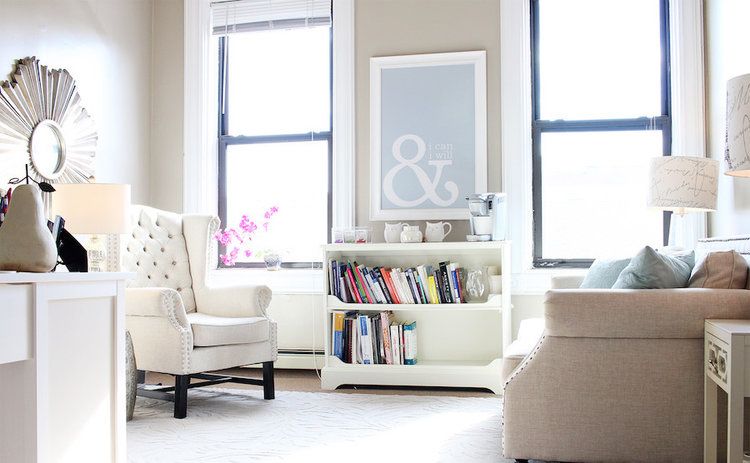 Psychologists: An introduction
Psychologists are highly trained mental health professionals who may work in a variety of different fields. Some psychologists work directly with clients as therapists, while others focus on scientific research or teaching. Many psychologists work in multiple settings – for example, teaching a course at a university while also working in a clinic or seeing clients in private practice.
Psychologists who work as therapists must be licensed in the states where they practice. They can treat clients using many different kinds of therapy, including common options such as cognitive behavioral therapy and psychodynamic therapy. Psychologists do not usually prescribe medication, but they often do administer evaluations and assessments related to mental health.
Because psychologists work in so many settings, they very often collaborate with other professionals including doctors, teachers, and legal professionals, to name a few.
What are the different types of psychologists?
Psychologists can generally be divided into three broad categories:
1. Mental health psychologists, who usually work directly with clients as therapists. This category includes professionals such as clinical psychologists and counseling psychologists. Some specific areas in which mental health psychologists work include:
Schools and colleges/universities
Community clinics
Hospitals
Private practice
Psychiatric institutions
Athletic organizations
2. Research psychologists, who conduct scientific studies about psychology. Areas of research can include cognition, personality, human development, and behavior, among many others. Research psychologists work in settings including:
University research centers
Government departments
Private corporations
3. Applied psychologists, who work in a variety of settings to apply psychological principles to real-world scenarios. Some kinds of applied psychology include:
Consulting for private businesses
Work with courts, law enforcement, and other legal organizations
Consulting for non-profit organizations
Support for specific industries, such as aviation and engineering
Work around marketing, advertising, and communications
That said, there are many different types of psychologists. Some psychologists may also work in a variety of different settings over the course of their careers.
How do you become a psychologist?
Becoming a psychologist requires a doctorate degree, generally either a PhD or a PsyD degree.
A PhD degree in psychology focuses more on research, while a PsyD is a clinical degree that involves advanced training in clinical psychological theory and methodology.
Psychologists must be licensed in the states in which they practice, and many doctorate programs also include a field education component and/or another form of supervised practice with a more experienced clinician.
How long does it take to become a psychologist?
The American Psychological Association reports that becoming a licensed psychologist takes seven years of training and education, on average, after completing an undergraduate degree. Doctoral programs for a PhD or PsyD take at least four years to complete. After that, psychologists must also complete one to two additional years of supervised internships and/or field practice.
Additionally, psychologists must pass a licensing exam in the state where they plan to practice, as well as a national exam. Psychologists are also required to take continuing education courses on a regular basis in order to maintain their licenses.
What's a typical psychologist salary?
The 2017 median salary for psychologists in the United States was $77,003 per year, or about $37 per hour [1].
This figure varies depending on geography and on the setting in which the psychologist works. For instance, psychologists who work for the government generally earn the most money on average, followed by those who work in hospitals, and then in schools.
Therapist vs psychologist: What's the difference?
"Therapist" is the broadest category of mental health professional. A therapist generally means anyone who provides mental health treatment, so a therapist might be a psychologist, a psychiatrist, a social worker, or a counselor.
It's very common for psychologists to work as therapists. However, not all psychologists are therapists. Some may be researchers, consultants, or educators rather than working directly with therapy clients.
How can I find the right psychologist for me?
When you're looking for a psychologist to work with, make sure that they meet the following criteria:
A doctoral degree in psychology (either a PhD or a PsyD)
Additional supervised work experience and/or training
Licensure to practice in the state where you live
If applicable, experience working with people who share your specific concerns (if you're dealing with a certain mental health condition) or identity (if you feel that any aspect of your identity may be relevant to treatment)
Finally, as with any kind of therapist, it's important to make sure that your psychologist is a good fit for your unique needs. Be sure to evaluate the following in your initial calls with psychologists:
How will you pay for therapy? Does the therapist take your insurance, or otherwise offer rates that will work with your budget?
When and where will you attend sessions? Does the therapist offer treatment at a location that is convenient for you and at times that work with your schedule?
Most importantly, do you feel comfortable talking to this therapist and sense that you have the potential to develop a therapeutic alliance?
Find a psychologist near you
Find therapists and psychologists on Zencare! With Zencare you can search by fees; watch introductory videos; and book free initial calls to find a therapist or psychologist who is a great fit for you: