Need to find a therapist in Washington DC? It can be hard to know where to start – there are pages of names to sort through on therapist directories and insurance websites, and it can feel like the information hasn't been updated since the 2017 midterms!
While finding a therapist can be difficult, there are ways to find a therapist who is a great match. Use the guide below to understand what to look for in a therapist in Washington DC, where to look, and what questions to ask to find a therapist that will meet your needs. And when you're ready, use Zencare's quality-vetted Washington DC therapist network to find the right therapist for you!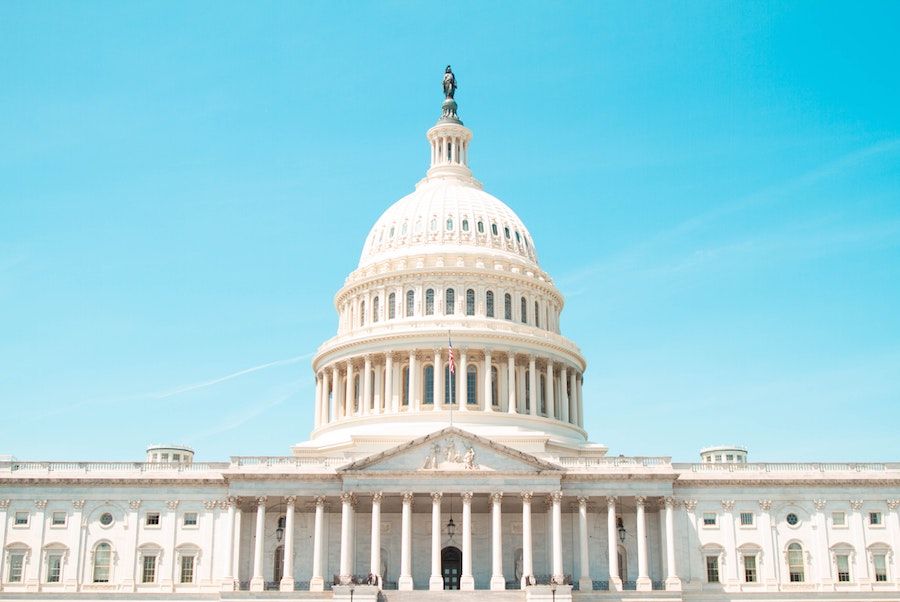 1. Check your insurance coverage and set your budget.
For most therapy seekers, affordability is the most important and difficult factor to address when looking for a therapist. Generally, to pay the least for therapy, the best option is to look for an in-network therapist who takes your health insurance. You'll likely only be responsible for a copay at the time of your therapy session, which typically ranges from $15 - $50 per session before or after your deductible, depending on your particular plan.
Due to the high cost of running a therapy practice in Washington DC and the low amounts that health insurances pay therapists, however, most therapists in DC choose not to take insurance, and those who do are frequently booked.
If you are struggling to find a therapist who takes your insurance, consider looking for an out-of-network therapist. These are therapists who are not in-network with your health insurance, so you'd pay their full session fee at the time of therapy. The average therapy session fee in Washington DC is generally between $150 - $175 per session.
Note that certain insurance carriers, such as Kaiser Permanente, only allow you to see one of their Kaiser therapists if you want the session to be covered. For some, this "one-stop-shop" type of care where you have to get all of your physical and mental health services through one place makes life easier. For others, this can feel limiting if you don't feel your needs are getting met through the choices available. In rare cases, you can get a referral from your Kaiser doctor to see a therapist outside of the Kaiser system. Be prepared to be the squeaky wheel though!
Seeing an out-of-network therapist can also be a good option for folks who work in government, aerospace, military, or other industries. If you are concerned about privacy and having a mental health diagnosis on your records, seeing an out-of-network therapist can help, as your therapist won't need to communicate your reasons for seeking therapy with your health insurance company unless you seek reimbursement. That said, know that every therapist takes their client's privacy seriously, and takes serious steps to protect your confidentiality.
Can't afford $150 - $175 per therapy session? Here are some ways you can make sessions more affordable:
Use your out-of-network benefits. In this scenario, you pay the entire session fee at the time of your appointment, then apply for reimbursement through your health insurance company. If you have a PPO plan, you will likely have these out-of-network benefits, and your insurance may reimburse you up to 80% of you therapy session fee (sometimes even higher!) after you meet your deductible.
Use your Flexible Spending Account (FSA) or a Health Savings Account (HSA). You can use either one to offset the costs of therapy.
Ask for sliding scale fees. Therapists will often offer a sliding scale fee, or lowered session fees, for clients who otherwise cannot afford therapy. You can always ask a therapist for this option; on Zencare.co, use the therapy budget filter on the search page to look for a therapist who offers fees within your budget.
2. Find a therapist who specializes in the concerns and reasons you're seeking therapy
Specializations
Most therapists are trained in, and able to treat the most common mental health concerns. These include issues such as:
However, some issues are less common, more nuanced, or require treatment from a professional who has received specialized training in that particular area. Look for a therapist with past training and treatment experience if you are looking for support in these specialized areas:
Treatment approaches
Therapists use different techniques and approaches to support clients, so it can help to assess which treatment type resonates with you and find a therapist who is trained in that approach. While there are many different types of therapies, broadly speaking, therapy types can be categorized into skills-based and insight-based approaches.
Skills-based therapy: If you are looking for a therapist who will help you identify negative self-talk, build coping skills to manage undesired thoughts, and/or learn tools to shift unhealthy behaviors, find a therapist who uses Cognitive Behavioral Therapy (CBT) or Dialectical Behavior Therapy (DBT). These are skills-based techniques that are focused on identifying negative thoughts, beliefs, and behaviors, and shifting them through building specific skills and tools.
Insight-oriented therapy: If you want to understand how your past has implications on your present, consider psychodynamic therapy or psychoanalytic therapy. This therapy type will help you consider how your upbringing, childhood, family relations, and/or other past experiences affect who you are today, your beliefs, and actions, and how you may want to reexamine and shift these.
In addition, if you are looking for a more holistic approach, consider therapists who offer holistic therapy, including mindfulness practices, yoga, and art therapy.
3. Make sure it's a great personal fit.
The mutual trust you share with your therapist, also known as the therapeutic alliance, is the most important factor in successful therapy. Much of the healing in therapy happens simply in the act of learning to build trust with your therapist, so it's important to find a provider who you feel comfortable with, and who you feel respects, sees, and validates your identity and unique life experiences!
Maybe you prefer to talk to someone with a calming voice; or perhaps someone who takes a more authoritative approach. Would you want to see a therapist who is willing to try new age or unconventional approaches to wellness? Or do you prefer traditional methods? These practices aren't necessarily 'better' than the other; instead, you'll want to choose a therapist that works for your approach to life. This isn't something to be taken lightly - if you aren't comfortable, you'll be less likely to be open with your new therapist, and you won't get as much out of therapy.
As the nation's Capital, Washington D.C., attracts people from all over the country (and the world!). If finding a therapist who shares your identity is important to you, try to prioritize this when looking for a therapist. Using Zencare, you and find therapists of color, LGBTQIA-identifying therapists, and therapists who practice your faith, such as Christianity and Judaism. If you struggle to find a provider who shares a certain identity as you, look for a therapist who specializes in race and cultural identity.
4. Check logistics: availability, transportation, and licensure
Find a therapist who has office hours and availability when you can make sessions. Therapy sessions last 45-60 minutes, and usually happen weekly. If you have a busy schedule during your work week, look for therapists with evening, weekend, or flexible appointments. Consider transportation challenges as well – for example, getting to an office near the National Mall might be tricky on event days. Don't be shy about asking for sessions that will fit your life; it's important that therapy be a sustainable part of your schedule.
If you can't find an in-person therapist whose schedule works with yours, or travel to and from the therapist's office poses a barrier to seeking care, consider seeing a therapist via online video therapy. Telehealth has grown exponentially in the last two years, and has been proven to be as effective as in-person sessions.
That said, be sure to check that your therapist is licensed in the state that you reside or work in -- if you live in Washington DC, you aren't able to see a therapist who is licensed in Maryland or Virginia remotely (exceptions have been made during COVID-19, but these are temporary for the time being).
5. Continuously assess progress and fit
While your first therapy session may feel more like an interview with your therapist asking intake questions to get to know you, by session two and three, you should be getting into the meat of the reason you're seeking therapy. Session four is a good time to conduct a critical assessment of whether the therapist you are seeing is the right fit for you.
Here are two basic questions you can ask yourself when determining whether this is the right therapist for you:
Do you feel safe confiding in your therapist?
Have you made progress or gained insights?
If it's not working, it's okay to find someone new. You can end your relationship with your therapist with an email, in person or a telephone call (just don't ghost them!). Remember, therapy is about benefiting you. It's important that you do what's right for your situation.
Finding a therapist in Washington DC can be challenging, but finding the right provider can make a huge difference to your wellbeing and mental health. By considering cost, logistics, and therapeutic methods while also placing clear benchmarks and expectations on your progress, you can find the right match.
Wherever you are on your journey, your mental health is important. If you'd like personalized support with finding a therapist, we at Zencare can help! Fill out our therapist match form to get connected with a provider who fits your needs.