Despite Miami's lack of cloud coverage and its surplus of pristine, warm beaches, residents like you still might find themselves searching for a therapist to support their mental health and wellness. Because many major corporations and millionaires (and a few billionaires!) call Miami home, you might assume that Miami is a fabulous cultural hotspot and a place where everyone is healthy and happy. However, as with any major city, there's more than meets the eye – not all Miami residents live luxurious, comfortable lifestyles, and even those who do may feel the need to speak with a mental health professional!

We've collected the most important information for you to know before you start your therapist search in Miami. Read on to learn more about finding an amazing therapist in the area and what to keep in mind as you take the first steps in the mental health journey.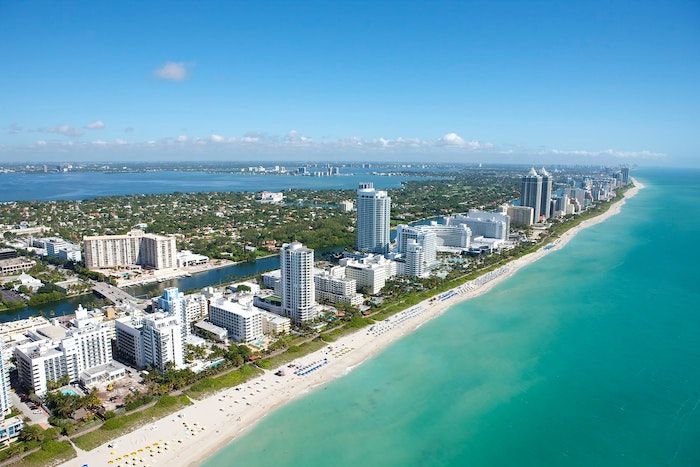 1. Figure out what you're looking for
Miami's diversity is what draws many people to the city limits. Artists and musicians relocate to Miami to join the vibrant culture, and many of these individuals turn to therapists to process through the transition of moving to a new city, the hard work it takes to make it in the industry, or to tap into creative energy. Miami is also home to a vivacious LGBTQ culture, as well as therapists who are passionate about helping LGBTQ folks better understand their identities, process through past traumas, and grow their innate resilience. And because Miami's population spans across the age spectrum, therapists' work in this city is thoroughly dynamic!

Just like the diversity in Miami's population, there are many different types of therapy. As you search for the right therapist, consider your mental health goals and what you would like to work on. What would you like to talk about in therapy? What's an important outcome that you're looking for? After answering these questions, gear your search towards finding a therapist that can help you achieve your mental health aims.
If you're experiencing the symptoms of depression, anxiety, overwhelming stress - or if you're going through a major life transition such as starting/ending a relationship, moving careers, or grieving the loss of a loved one - most therapists will be able to help you develop coping skills, process your thoughts and emotions, and find a way to move forward based on their training.
However, you might seek a more specialized type of treatment, depending on your goals. Here are a few specializations to look into and consider:
If you aren't sure if what a prospective therapist specializes in will fit with your needs, be sure to ask them during your initial call.
2. Figure out who you're looking for
After you've narrowed down your search to the type of therapy for you, determine what types of therapists you would prefer. This might look like:
Gender identity: Do you feel more or less comfortable around people who share your gender identity? Could there be particular value for you in seeing a therapist of a different gender?
Racial or cultural background: Miami has a history of people from all over the world living within its borders – it also has a history of racial tension. Do you prefer your therapist to be from the same background as you? Would you feel comfortable opening up to someone from a different cultural background?
Language With Spanish as Miami's main language, there are many Spanish-speaking therapists available to help. Would you prefer to speak Spanish (or another language) in sessions? English? Both?
By figuring out who you would be most comfortable speaking with in session each week, you'll set yourself up for success in opening up and working towards your therapy goals.
3. Figure out where you're looking and when
Next, decide where in Miami you would like to see your therapist. Are you looking in Coconut Grove? Or perhaps Upper East Side? Maybe you'd prefer virtual visits taken from the comfort of your couch!
Here are a few logistical pieces to think through as your search for therapists:
Online vs. in-person: There are benefits to both locations, and it comes down to your schedule, preference, internet connection, and the therapist's access to a secure video platform. Because therapists' offices can be quite spread out across Miami, consider finding an online therapist closer to avoid concerns about commute (especially with traffic in mind!).
Location: In thinking about in-person sessions, determine which neighborhoods you would prefer to be in for therapy. If you need to be closer to your home (and able to get home to comfort quickly), you may want to find a therapist in your own neighborhood. It's also common to want more distance between your therapy office and your home!
Frequency: Most clients see their therapists weekly, however you could always ask your therapist if they offer biweekly (or twice weekly) sessions, depending on your needs.
Time: Are you a morning person? Are you too tired after work to become introspective? Finding the right time and schedule for therapy is important because it will become routine – and being alert, comfortable, and ready for sessions goes a long way!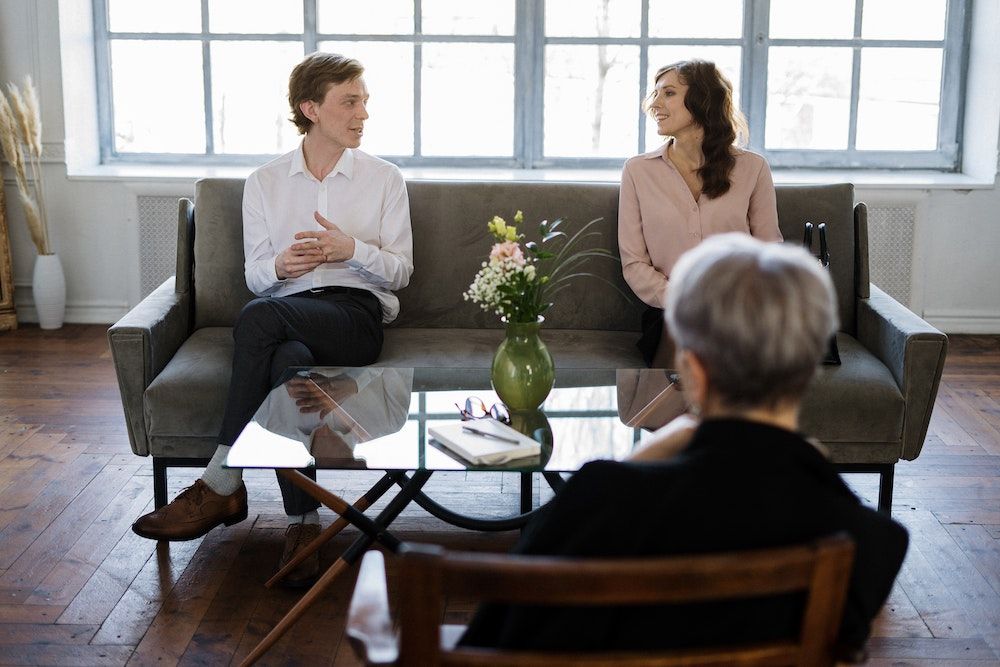 4. Find a therapist that fits into your budget
No matter your financial situation, there are therapists available in Miami to see you. In Miami, the average cost of one therapy session is between $60 and $120. This means that without any type of insurance, you would pay this amount in full. Depending on your situation, this may work – but if you're looking for more cost-effective prices, then consider utilizing your insurance benefits or inquiring about sliding scale payment options.
In-network coverage
Using your insurance to cover therapy sessions will save you the most money! While it may be difficult to find therapists who take your insurance, be sure to check with your insurance company what the costs to you would be for therapy sessions. You might find this information on your insurance's website or by calling the customer service number on the back of your insurance card.
You might also find out the specific costs associated with therapy sessions in your Summary of Benefits, which details out any copayments, coinsurance, or deductible information.
In Miami, there are a number of common insurances often considered in-network for therapists:
Centene
Florida Blue
Molina Healthcare
Out-of-network coverage
If you are unable to find an in-network therapist, consider using your insurance's out-of-network benefits. Often, by using out-of-network coverage, you front the cost of sessions and request reimbursement from the insurance company. Ask your prospective therapist or therapist practice what this would look like for you.
With out-of-network coverage, you might be responsible for a copayment or coinsurance. Seeing an out-of-network provider may be more expensive than an in-network provider, however your insurance can still cover some costs and you won't need to pay the whole session fee.
Sliding scale
If you are uninsured or do not want to use your insurance, there are still options for seeing a therapist and not spending an enormous amount of money each session. At times, therapists offer sliding scale payments, which mean that you only pay a certain percentage of the session cost according to your income. This is a great way to access quality therapy services, though there may be a session limit.
Employee-assistance programs
Another great option for speaking with a therapist and not having a bill is to access the employee-assistance program (EAP) at your workplace. Many companies have EAP counselors available to their employees - check with your Human Resources contact to see if your company offers this benefit.
5. Get ready to connect with prospective therapists!
Once you've thought through the above, it's time to get online and look for a therapist in Miami! Zencare makes it easy for you to view therapist profiles, watch introductory videos, see therapist specializations, and schedule a quick phone call with a prospective therapist - all to make it easier on you to find the perfect fit.
Be sure to speak with a few therapists through these consultation calls, as having options will ensure that you pick a therapist you feel comfortable around.
No matter your reason for seeking therapy, we applaud your dedication to your wellness and wish you luck as you begin your therapy search. With so many compassionate, skilled therapists in Miami, you have many options to choose from based off your preferences and needs. With the right mindset and Zencare as your tool, you'll be able to find a therapist that's right for you and your mental health journey.