San Diego has plenty of therapists to choose from. But with a combination of cost, geography, insurance, and the need to feel comfortable with whomever you see, finding a therapist can feel overwhelming.
Know that you don't have to tackle it alone. We're here to lend our experience and advice to make the search and the follow-through a little simpler. Read on below for our step-by-step guide to finding a therapist in San Diego, starting with the basics.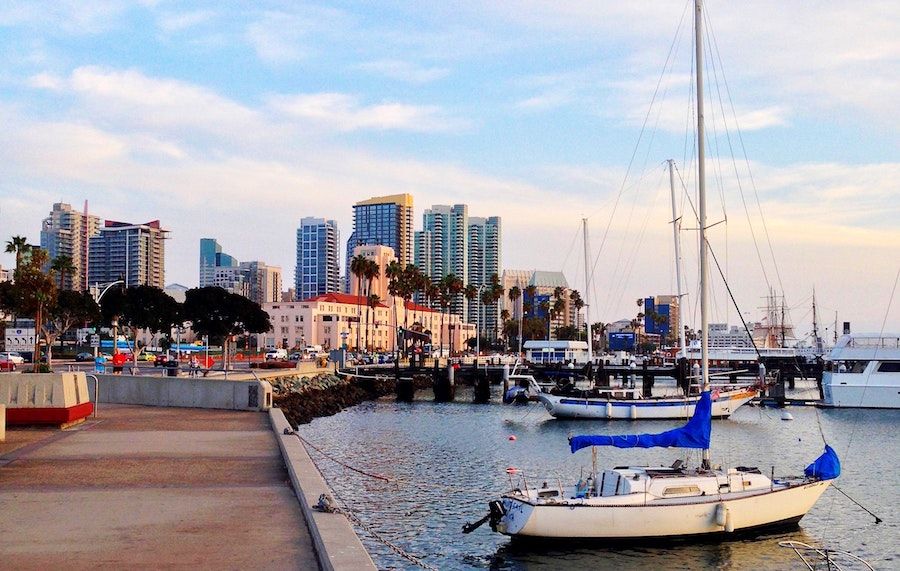 1. If you have health insurance, use it
An unfortunate and inconvenient truth is that, often, insurance doesn't help tremendously with therapy (more on that below). That said, it can still be a helpful tool in making therapy more affordable and is worth exploring to start.
Start by calling the number on your insurance card or visiting the insurance company's website to a) find out how much they will pay toward therapy sessions, and b) how many sessions they will help cover.
Most insurance providers offer a search tool within their database, so make that your next task. You're looking for an in-network therapist, ideally, as that should be the lowest cost option for therapy. You would pay a $15 - $50 copay at each therapy appointment, before or after you meet your deductible. Note that even if a therapist is listed as in-network on your insurance company's website, it's always sound practice to double-check with the therapist's office in case anything has changed.
If you are unable to find an in-network therapist (meaning you can't find a therapist who takes your insurance), know that you have other options.
Use your out-of-network benefits: Even if a therapist is out-of-network, your insurance may at least cover something through your out-of-network benefits. In San Diego, where the cost of living and running a business is on the high end, that shows up in the cost of therapy: the average cost of therapy in San Diego ranges from $130-$165 per session. Assuming the therapists on your insurance company's website are somewhere in that average range, and that your insurance out-of-network benefits cover a percentage of that, you may be able to get a ballpark figure before you ever contact a therapist.
Ask for a lowered, sliding scale fee: Although they may not take your insurance or be in-network, many therapists may work with you if you're worried about how to afford your sessions. The most common approach is called a sliding scale, meaning therapists will adjust their fees based on your income and ability to pay. Many therapists in San Diego will lower their fees down to $100 per session. Ask if sliding scale is an option your therapist may be able to provide.
Curious why it's hard to find a therapist who takes your insurance? Reimbursement rates from insurance are notoriously lower than what is needed to cover the costs of business--office space, advertising, technology, continuing education--the things they need to attract clients and serve them well. In addition, in order for insurance to cover more than a minimal number of therapy sessions, they may require the therapists to provide a diagnosis--in this case, a justifiable reason for you to continue therapy and for insurance to continue paying for it. It's a requirement many therapists find ethically questionable.
2. Find a therapist who specializes in your area of need
Specialties
Most therapists can help with more common mental health challenges, like anxiety, depression, stress, life changes, and relationship issues. Other issues are less common, more nuanced, or really need treatment from a professional who's received specialized training. Look for specialists for: eating disorders, Obsessive-Compulsive Disorder, couples counseling, and sex therapy.
Therapeutic Approach
Personality Matters
As you look for a therapist, make sure to find someone who makes you feel comfortable. It's a must if you want to establish a therapeutic alliance and give yourself the best chance for success in therapy.
San Diego is a proudly multicultural city. That's a plus, because it ups your chances of finding a culturally-competent therapist, which may be an important part of your relationship and process. Feeling respected and seen for your own identity and experiences is an important part of building trust and confiding in your provider.
3. Mind the logistics
You can find the most affordable, perfectly educated therapist in San Diego, but if the logistics don't work, it's probably not a fit. Think location and schedule.
Location. San Diego is a car city. If a therapist's office is downtown where parking is, at best, a headache, and at worst, a nightmare, you're not going to arrive OR depart with positive emotions. Consider offices that are either reachable by public transit or in less congested areas (and thank your lucky stars that at least you're not trying to do this in Los Angeles!).
Schedule. When does the therapist offer appointments? Do you have to take time off work to make your sessions, or does it function well with your schedule? Is lunch hour an option? Will appointment times require you to make alternative arrangements for childcare, school pickup, etc? Best to work all that out before you commit, especially if you're engaging in couples counseling.
Sometimes, we have too many priorities and too few easy buttons. If in-office therapy sessions just won't work, consider remote sessions; just make sure they're licensed in California, as your therapist needs to be licensed in the state where you reside.
4. Continue to assess after your first session
Everything looked good on paper, the initial phone call went well in the personality area, and you've had your first appointment. That's great! Continue to assess fit beyond the first appointment.
You can and should continue to look for something else if any considerable red flags arise at the first appointment (i.e. counselor spent more time talking about him or herself than about you, indicated having very little time for you, etc). Even after multiple sessions, it's acceptable and appropriate for you to look elsewhere if you're not making progress.
Therapy is a process and an investment, rather than a "one and done" thing. It requires time and sincere effort. That said, it's worth every effort you put in to find a therapist who fits your life. Now, let's see if you can make that "America's Finest City" nickname ring a little more true for you in San Diego!