Couples counseling is a helpful tool for couples at all stages of a relationship. Baby on the way? Getting married? Looking to deepen your bond? Work on your fighting style? Or just improve your sex life? Couples counseling can help, providing you with the tools and space necessary to learn how to navigate life as balanced partners.
If you're interested in couples counseling, but not sure where to start, this is the guide for you! Here's everything you need to know to find the perfect couples counselor for you and yours.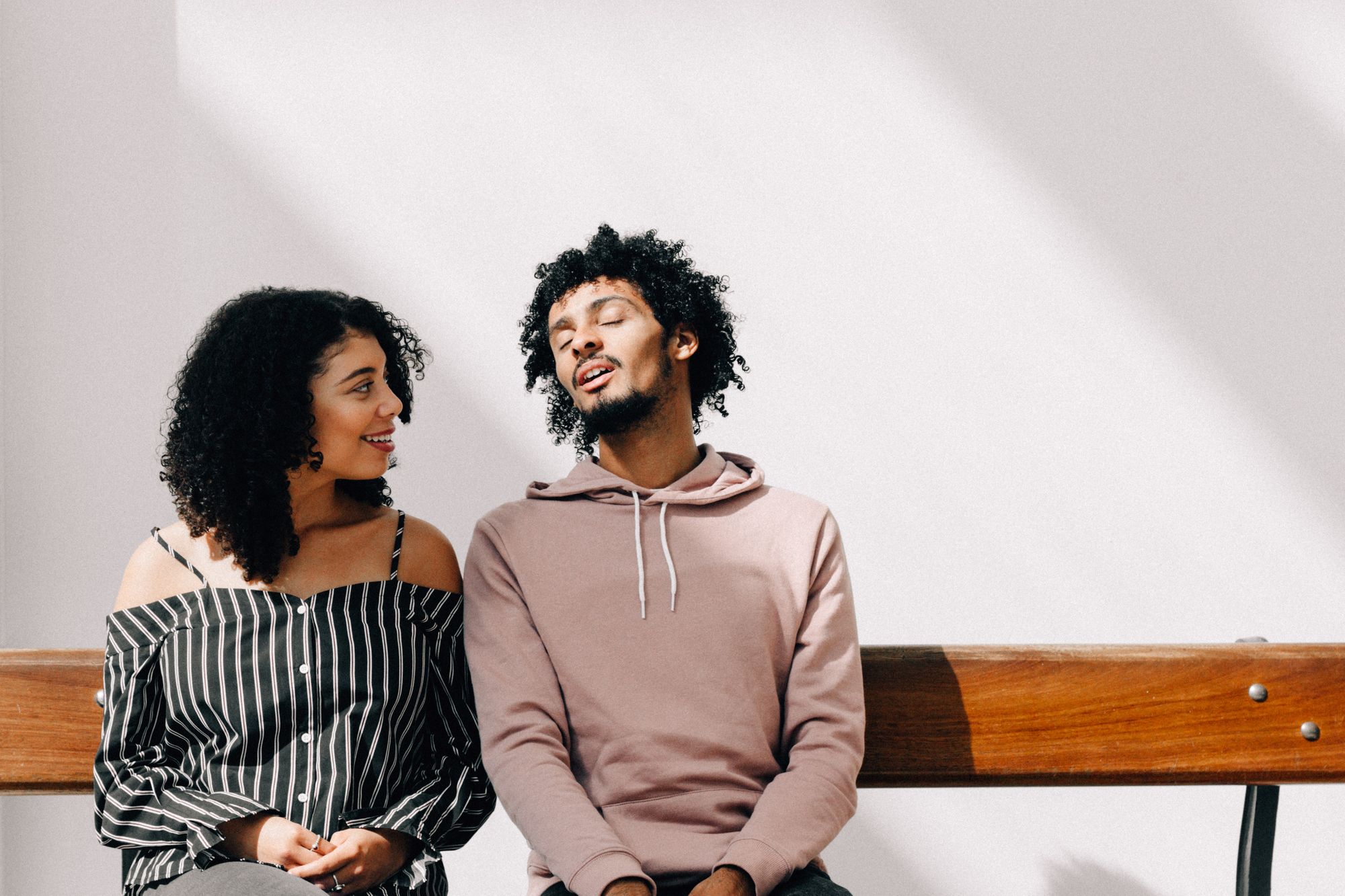 First, let's talk about what couples counseling actually is
Couples counseling is a form of therapy where a therapist works with couples on whatever issues or concerns are relevant in their relationships. Here's a brief intro on what it entails.
Here are common topics covered in couples counseling  
Some common areas of exploration in couples counseling include:
Difficulty communicating
Financial issues
Challenges related to sex and intimacy
Household issues related to things like chores and day-to-day routines
Issues with other family members, including children and parents
Conflict resolution
Infidelity
Crises, such as illness, addiction, loss of a job, or death of a loved one
Setting goals and making shared life decisions
That said, the exact focus of your treatment will depend on the particulars of your relationship and your therapist's approach.
There are different approaches to couples counseling
Couples counseling can either use one, or a mix of, different therapeutic techniques. Some examples include:
Emotionally-Focused Therapy (EFT)
Couples counseling is for all kinds of couples
You don't need to be married or monogamous to seek couples counseling. This form of mental health treatment can be helpful for couples of any kind (including those who are in, or interested in, open relationships).
In some cases, you may even be able to attend couples counseling alone, if you're interested in working on a partnered relationship but your partner is unwilling or unable to attend sessions.
Your therapist will never take sides
Your therapist is there to listen to both of you, and won't take sides either way.
They will work with both parties equally, and do their best to balance each partner's goals and concerns.
You'll probably see your couples counselor for a few weeks or months
As with any therapy, the number of sessions you have with a couples counselor can vary, but generally speaking, couples counseling tends to be shorter-term than individual counseling.
Depending on your goals and challenge, you might see a counselor for only a few sessions, or you might continue for several weeks or months.
The American Association of Marriage and Family Therapists reports that the average number of sessions with a marriage and family therapist is 12.
Next, follow these 6 steps to find the best couples counselor near you:
Step 1: Know which certifications you're looking for  
Many couples counselors are Licensed Marriage and Family Therapists (LMFTs). However, social workers (LICSW/LCSW), psychologists, and other mental health practitioners can work with couples, too.
When searching for a couples counselor, make sure sure that they check the following boxes:
Have an advanced degree in mental health treatment, such as a master's or doctoral degree in psychology, psychiatry, or social work
Have experience and training working specifically with couples
Have licensure to practice in the state where you live
If you live in New York City, Boston, or Rhode Island, check out Zencare to find a vetted couples therapist near you.
Step 2: Pinpoint what you want to work on as a couple
It's generally helpful to clarify your goals together before starting couples counseling.
Dr. Nicoletta Skoufalos, a psychologist in Midtown West, Manhattan, suggests talking over the following questions together:
How do we want to grow as a couple?
Do we need to work on our conflict style?
Could we improve the quality or frequency of our intimacy?
Are we abusive to each other?
Do we have shared goals, and what are our goals as a couple?
Do we need to work on listening to and validating each other?
Once you have a clearer idea of what you want out of therapy, it can be easier to find a therapist who's prepared to help you meet those goals.
Step 3: Decide which type of couples counseling is right for you
Couples counseling can vary widely, depending on what you want to work on and what kind of therapist you choose. You may prefer open-ended therapy, or skill-based.
Some forms of couples counseling are more open-ended, focusing largely on discussion and processing of emotions.
Open-ended therapy:
Focus largely on discussion and emotion processing  
Typically complemented with activities designed to help you and your partner build skills together, and better understand your relationship
Activities might include:
Role-playing
Communication exercises
Mindfulness practices
Conflict resolution techniques
Homework
Trying out new communication strategies
Scheduling time to spend together
Mindfully observing your typical interaction patterns
Structure-oriented therapy (such as EFT, emotionally focused therapy):
Therapist observes your interactions in session
Therapist uses these observations to recommend strategies for changing unhelpful patterns
Strategies might include:
Changing the language you use in discussing a particular issue
Trying out a new communication style at home
Once you've researched a bit more about these different approaches, you can discuss which might suit you best and look for a therapist that fits your needs.
Step 4: Figure out payment, scheduling, and other logistics together
Be sure that you have clear answers to the following before you start contacting potential therapists:
How do we plan to pay for therapy, and what is our budget?
What kinds of treatment techniques (from #3 above) do we prefer?
What times and places for sessions would work best for us?
How long can we commit to counseling?
Are there any issues (from #2 above) that we particularly want to focus on?
Step 5: Make a list of questions to ask potential couples counselors
Ready to contact potential counselors? Save yourself some time by having a list of questions ready to ask!
Questions to ask a couples counselor
What are your qualifications and training? Again, all couples counselors should have advanced training and certification.
What is your background working with couples? You'll want to make sure you work with someone who has ample experience specializing in treating couples.
What kinds of treatment techniques do you usually use? Couples counselors should be able to tell you about which treatment approaches they prefer and how they can tailor treatment to your needs
Do you have experience working with couples facing challenges like ours? If you're looking to focus on a specific issue, it can help to make sure that the therapist has work with clients facing similar challenges. If your identities may also impact treatment--if, for example, you're an interracial couple or an LGBTQ+ couple--you may also want to ask about the therapist's experience treating couples who share those identities.
What kinds of payment options do you offer? Make sure to find out if potential counselors accept your insurance and whether they offer sliding scale rates.
Where and when do you have sessions available? Be sure that the counselor offers sessions at times and locations that are convenient for both you and your partner.How many sessions do you usually recommend for couples like us? Different therapists will have different recommendations for how long they expect therapy to last.
Step 6: Look for couples counselors near you
At this point, you're ready to make some initial calls!
Find couples counselors near you using therapist search sites, like Zencare. Search by fees and location; watch counselor introductory videos; and book free initial calls to find a couples therapist who fits your preferences:
Once you've scheduled your first appointment, here's how you can prepare for your first couples counseling session.