When looking for a therapist in New Jersey, you'll find that you have plenty of mental health specialists to choose from. As a prime location for adults who want to be close to, but not quite in, the bustle of NYC, New Jersey is rich with therapists experienced in helping both adults and children. Particularly if you commute to the city and are willing to cast a wider net there, or are open to including online therapy in your search, there are plenty of options for New Jerseyites.
Finding a New Jersey therapist — one who is right for you — will take some work on your part, but we've broken it down step by step below. You can search for vetted therapists on Zencare, or have us do the heavy lifting of matching you with a therapist to support you with whatever challenges you're facing, too.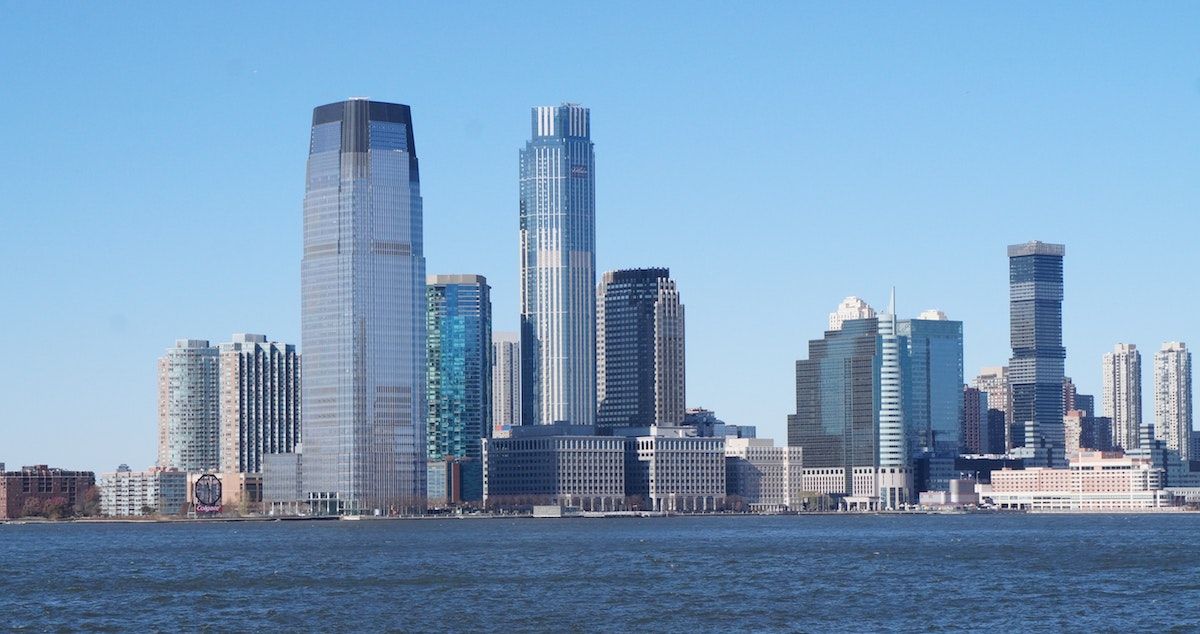 1. Look for affordable/in-network options
The average therapy cost in New Jersey ranges from $125 - $150 per session, but take heart. If cost is an important factor in your search, there are ways to find affordable therapy.
Learning about your insurance coverage is an excellent launch point. Is there a copay, and how much is that copay if you've already met your deductible versus if you have not? How many therapy sessions will insurance cover? And which New Jersey therapists work with your insurance? You'll save the most money by seeing an in-network therapist, although they are rarely in steady supply and are often in high demand.
Finding an in-network therapist is not the only way to locate therapy that is friendly to your budget. For example, if your insurance is a PPO, your out-of-network coverage may cover a hefty percentage of the cost. Here's how to use your out-of-network benefits to receive reimbursement for your sessions.
You can also look for a therapist who offers a "sliding scale" fee -- this means the therapist will adjust their fees depending upon a client's income or ability to pay. With a sliding scale, you may find New Jersey therapists who offer a fee below $150 or even below $100 per session.
While insurance and sliding scale fees are the most common ways to find affordable therapy, they are not the end of the road. Other avenues to explore include Employee Assistance Programs (helpful if your mental health or life challenge is affecting your work performance), local nonprofits in New Jersey, and therapy training institutions (New York has several if you commute to the city).
2. Find a therapist trained to help with your specific needs
People unfamiliar with therapy may not realize that there are dozens of counseling theories and therapeutic modalities. While some modalities that can be applied to a broad range of issues, others are, by design, most effective with specific life situations and emotional challenges. The therapist you choose should be trained in and ascribe to a modality that fits your life stage and the circumstances that led you to seek therapy.
Specialist or More Generalized Therapy?
By nature, some of the more common mental health issues like anxiety, depression, and relationship issues can be approached with a variety of therapy styles and theories. For that reason, you'll find that many New Jersey therapists are able to help with those problems. Other mental health issues — trauma, ,Post-Traumatic Stress Disorder, couples counseling, , child therapy, and eating disorders, among others — are more complex or nuanced. Depending on your situation, consider seeking treatment from therapists who are specifically trained in your area of concern.
What does therapy look like for you?
When you imagine therapy that would really help you get over these hurdles, what do you see? Do you see yourself learning skills and tools to take more control over tough situations you encounter, emotional triggers, and anxieties? A skills-based approach such as cognitive behavioral therapy or dialectical behavioral therapy would help you to identify your issues and hone your skills to handle them.
Maybe  holistic therapy approaches like practicing yoga, mindfulness, or meditation, appeal to you. Many therapists primarily take a holistic approach or integrate these activities as part of a treatment plan.
If you believe your issues have deeper roots that need to be uncovered in order to heal and make progress, a psychoanalytic or psychodynamic therapist may be appropriate.
Therapy is not one-size-fits-all. Make sure to find a therapist with the enthusiasm and qualifications to meet you where you are and address your individual concerns.
3. Take personality into consideration
Progress in therapy requires a comfortable relationship, or therapeutic alliance, between client and therapist. Your therapist needs to be a person with whom you can speak openly and honestly and who will work hard for you while you work just as hard (or harder) for yourself.
Before diving headfirst into a treatment plan, take a bit of time to get a feel for the therapist's personality. Gather information through the therapist's profile and the photos and introductory video they have online.
An initial phone call may give you an idea of his or her general demeanor as well, and is an opportunity to ask questions before investing more considerable time and money.
In some cases, it can be beneficial to find meaningful common ground with your therapist, especially in regard to ethnic, racial, religious, and/or cultural background. If you would feel most understood by a therapist who understands that part of your identity, look for those factors when searching for a therapist:
4. Make sure the logistics will work for you
It's wise to find a therapy option that makes it as easy as possible to attend your sessions. The fewer barriers there are between you and your sessions, the more likely you are to consistently attend and engage in treatment successfully.
There are a  number of therapists practicing in Morris County, Englewood, and Springfield, if you prefer to stay on the Jersey side, but if you're located in Essex or Bergen Counties, the commute to NYC via Path subway, NJ Transit, or even ferry (quicker, but more expensive) gives you the option of widening your parameters.
With much of the public transportation arriving at Penn Station, you wind up close to a host of Manhattan-based therapists. It's a choice you may want to consider, particularly if you work in the city and can schedule appointments during lunch or directly before or after your work day.
Online therapy is also worth considering, as it's become an increasingly viable option,. Video sessions were growing in popularity on their own pre-2020 and have spiked in popularity out of necessity due to COVID restrictions and protections. So long as your therapist is licensed in the state of New Jersey (or New York if you commute there) online therapy sessions may be an excellent, convenient fit.
5. Assess how you feel after your first session(s)
A client-therapist relationship is not a lifelong commitment, nor should it be. Sometimes a therapist who looked ideal on paper turns out to be a personality mismatch. Other times, the relationship simply runs its course.
When you no longer feel that you're benefiting from therapy, it is time to reevaluate and consider seeking a new therapist. If you're not certain, ask yourself some questions, like "Am I learning anything about myself?" and "Do I feel comfortable being open and honest with this therapist?" An answer of "no" or even "I'm not sure" warrants a conversation about seeking the help of another professional.
It's common, it's encouraged, and you can look at it as a sign that you are taking control of your own mental health, which is always a step in the right direction.