Looking for a therapist in Los Angeles? Many people start their therapist search on health insurance websites, but find much of the information outdated and inaccurate. In fact, less than one-third of individuals who contact therapists on their health insurance website receive an appointment. In a big city like LA, despite the thousands of therapists to choose from, it can be hard to know where to start.
But don't give up! Knowing what questions to ask, and what resources to use can significantly speed up the therapist search process. Read below for tips on how to find the best therapists in LA.  And when you're ready, explore Zencare's quality-vetted LA therapist network. It can be challenging to find accurate information online, and Zencare keeps an up-to-date database of therapists so you don't have to sift through outdated information!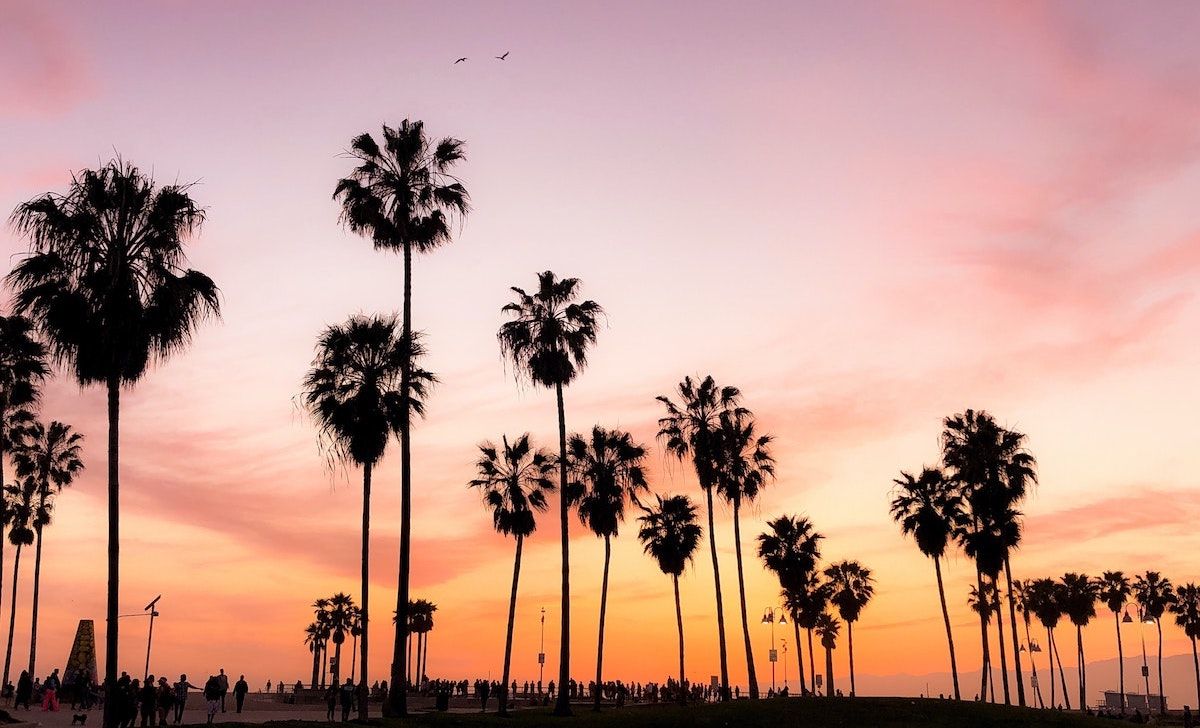 1. Look for in-network therapists
Finding a therapist who takes your insurance and/or is within budget is the most constraining factor for many therapy seekers. If you've decided to invest in your mental health, we couldn't be happier for you -- your wellbeing is worth it! But know that you don't have to choose between paying your rent and your health to afford therapy.
Whenever possible, finding an in-network therapist can make it more affordable to receive therapy. If you see a therapist within your health insurance network, you typically only pay a copay, which ranges from $10-$40 per session. Whether this applies before or after your deductible depends on your specific plan.
Note that certain insurance carriers, such as Kaiser Permanente, only allow you to see one of their Kaiser therapists if you want the session to be covered. For some, this "one-stop-shop" type of care where you have to get all of your physical and mental health services through one place makes life easier. For others, this can feel limiting if you don't feel your needs are getting met through the choices available. In rare cases, you can get a referral from your Kaiser doctor to see a therapist outside of the Kaiser system. Be prepared to be the squeaky wheel though!
The bottom line: Using your insurance to cover the cost of therapy will limit your options and may cause you to have to wait for an appointment, but is the most affordable option!
2. Use affordable therapy options
While in-network therapy is often the most affordable option, the unfortunate reality is that many therapists in LA don't accept insurance; insurance companies can make billing a nightmare for therapists and generally do not compensate providers enough for them to run a practice.
If you're struggling to find a therapist who takes your insurance, consider seeing an out-of-network therapist (i.e., a therapist who is not part of your insurance network). Here are some ways to make therapy more affordable if you are paying for an out-of-network therapist:
Use your out-of-network benefits: If you have a PPO plan (this stands for Preferred Provider Organization), your health insurance will likely cover part of your out-of-network therapy cost through out-of-network benefits.
The average therapy session fee in Los Angeles ranges from $150 - $175 per session, but using your out-of-network benefits, you may be able to receive 50 - 80% reimbursement after meeting your deductible (this percentage depends on your health insurance plan). Be sure to verify coverage with both the therapist and your insurance company if you decide to go this route.
Look for therapists offering a sliding scale: Many therapists offer lowered fees for clients who otherwise can't afford therapy -- this is also known as a sliding scale (because they are "sliding down" their fees based on your ability to pay).
If you have a high deductible that you have to meet before your benefits kick in, or if your options for an in-network therapist are too limiting, look for providers who offer sessions on a sliding scale. Sliding scales can vary from one therapist to another, so make sure to clarify how much they expect you to pay. Here are therapists in LA who offer therapy below $100 per session.
If you are a university student, consider your campus counseling center: If you're a university student, your school may even a few free counseling sessions. Some colleges even offer mental health services to community members.
Consider group therapy: If you're open to the idea of getting support in a group setting, group therapy is usually more affordable than individual sessions (it can be one-half to one-third of the price, or even free in some cases). While it's definitely not for everyone or every situation, it can bring added benefits for specific circumstances.
Find alternative low-fee clinics and resources. Like most counties, Los Angeles has affordable therapy options for individuals without insurance. The LA County Department of Mental Health has an ACCESS center (1-800-854-7771) for intakes, where they can help connect the uninsured with mental health services.
Using the words "therapy" and "affordable" in the same sentence may sound like an oxymoron; however, know that if finding affordable therapy is one of the primary factors you need to consider, options do exist!
3. Consider factors such as traffic and scheduling
Los Angeles is a large, sprawling city with a multitude of different neighborhoods. On the plus side, this translates to a larger pool of therapists; but it also means it's important to factor in location when choosing the right therapist for you.
If you live in LA, you know that even though it may look like your route should only take 15 min on google maps, in reality that drive could take upwards of two hours if you get stuck in the wrong LA traffic. When you are searching for a therapist, be mindful of location and try to find someone in your general vicinity. You don't want to spend half your day getting to your therapy appointment!
Similarly, it's important to check that your therapist's availability fits with yours. Some therapists have full caseloads or work part-time, which may limit their windows of availability for you to book appointments. If you find a window of time that works, make sure it's a time that both you and the therapist can regularly keep.
Struggling to find a therapist nearby whose schedule matches with yours? Most therapists in LA are now offering teletherapy due to the Covid-19 virus, which means you can have online therapy sessions and select from a much wider pool of therapists (you can see any therapist licensed in California).
4. Find a therapist who specializes in the concerns and reasons you're seeking therapy
If you are looking for the most common therapy concerns of anxiety, depression, stress, or relationship issues, most therapists will be able to support you using different therapy types.
However, therapists receive specialized training in different mental health challenges; in particular, it's important to find specialists for the following concerns:
If you had concerns about your heart, you would want to see a doctor who specializes in cardiology -- mental health is no different. For some challenges, it's important to find a therapist who has specialized training in the area of need.
5. Find the right therapy approach for you
Therapists use and are trained in different approaches to treatment. Finding a therapy type that appeals to you can be hugely beneficial in ensuring that the therapist's style jives with what you're comfortable with.
Here are a few common therapy approaches you can choose from:
Cognitive behavioral therapy (CBT): A skill-based approach that focuses on examining your thoughts, beliefs, and behaviors; learning skills to reduce unhelpful thoughts; and implement new ways behaving outside of session to reduce symptoms of anxiety, depression, and other concerns.
Psychodynamic therapy: An approach that focuses on understanding how your upbringing or past experiences have shaped who you are today and how they may be affecting your current concerns.
Solutions-focused therapy: You and your therapist will identify problems but focus chiefly on your successes, on behaviors that have produced positive results, and try to look for opportunities to build upon those success behaviors.
6. Make sure it's a great personal fit
Therapists are well aware that they won't be "the one" for everyone. Spend a little extra time "shopping around" in order to find the right match.
Watch videos of potential therapists on Zencare. Most other websites don't offer this unique feature and it's a great way to get a quick initial feel for the therapist's style and demeanor.
Schedule an initial call. Wondering what happens during the initial call? Here's what you can expect.
Find a therapist who shares your identity. If you identify as POC, LGBTQ, and/or finding a therapist who practices the same religion as you such as Christianity and Judaism, you may wish to to prioritize that.
While it's totally normal to want to get the ball rolling and say "yes" to the first therapist who replies, it's okay to be selective in your search. Check-in with yourself about what's most important, about what you value most in a therapist.
7. Continue to assess after your first appointment
Once therapy starts, you should feel comfortable and feel like you are making progress. It's normal to feel nervous in the beginning, but if you don't start to feel more comfortable after a few sessions, you and your therapist might not be the right fit for one another. (Here is how you can determine if your therapist is "the one.")
If you're not making progress, it's okay to let them know and find someone else. Don't ghost them!
While therapy isn't an inexpensive endeavor, investing in your mental health can have a ripple effect with long term benefits. You might think of going to therapy as a comparable expense to a gym membership: you're making an investment in your mental health that will benefit you today and for the rest of your life.
For additional support, fill out our therapist matching form and we'd be happy to assist!