Finding an affordable therapist in Los Angeles can be difficult. Most private practice therapists charge between $150 - $250+ per session and finding in-network therapists can be overwhelming: health insurance websites are often outdated and inaccurate, and those who are in-network are hardly ever accepting new patients because their services are so in-demand.
If you do not have the financial means to afford the typical Los Angeles therapy fees, there are a number of ways to afford therapy on a budget, including sliding scales and using out-of-network benefits.
If sliding scales are still above what you can afford, below are institutes that offer need and income-based low cost therapy services, most provided by non-profits and therapist training institutions.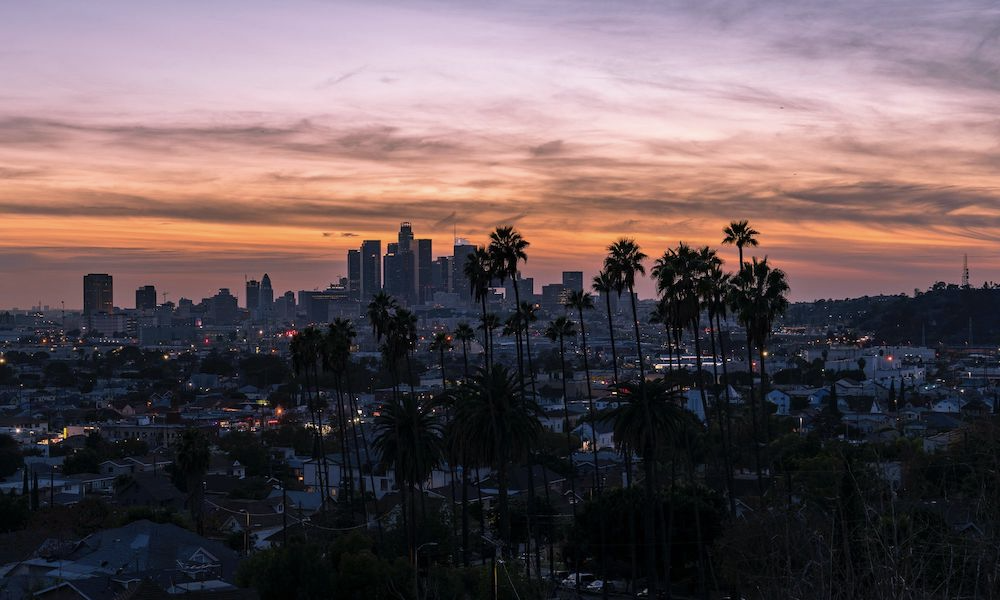 Low cost therapy for college students in Los Angeles
UCLA Psychology Clinic
The UCLA Psychology clinic provides therapy and assessment services by graduate students in the UCLA Clinical Psychology Ph.D. program. They are closely supervised by UCLA faculty or a licensed clinical psychologist with specific expertise. Services are open to the general public; no affiliation with the university is needed. After calling to complete a brief screening and setting up an initial intake meeting, client needs are matched to counselors who can provide individualized, scientifically supported therapy. The clinic does not provide crisis or walk-in services. Other university clinics in the area that provide similar mental health services for low or no cost are the Fuller Psychological and Family Services, Pepperdine Psychology and Education Clinics, and the USC Psychology Services Center.
Focus areas
Adult, children, adolescents, parent counseling, couples therapy, group therapy
Fees
Fees range from $30 - $150 an hour for individual therapy, and are based on a sliding scale according to monthly gross income and number of dependents. Group therapy fees range from $5 to $10 per session. Current UCLA students, faculty, and staff receive a 10% discount on therapy services.
Location
2191 Franz Hall
Los Angeles, CA 90096-1563
Contact information
M - Th: 8am to 7pm; F: 8am to 5pm
310.825.2305
Low cost therapy for LGBTQ folks in Los Angeles
Los Angeles LGBT Center
The Los Angeles LGBT Center is the largest facility in the world providing services to the LGBTQ+ community. The organization offers programs, services, and global advocacy that span four broad categories: Health, Social Services and Housing, Culture and Education, Leadership and Advocacy. Mental health services specialize in psychotherapy for LGBT people of all cultures, ethnicities, sexual orientations, and gender identities. Counselors include masters and doctoral-level staff (both licensed and license-eligible), and have experiencing with treatment in depression, anxiety, relationships, HIV, substance abuse, domestic/intimate partner abuse and violence, and coming out support. Most therapy is short term, usually 16 sessions. Group therapy may go on for longer periods of time.
Focus areas
LGBT, couples therapy, family therapy, group therapy
Fees
The center accepts most insurance plans and offers services on a sliding scale, based on ability to pay. Mental health services are completely free for people who live or work in West Hollywood, thanks to a grant from the city.
Location
1625 N. Schrader Blvd.
Los Angeles, CA 90028-6213
Contact information
323.993.7500
Open Paths
Open Paths is a nonprofit offering culturally sensitive therapeutic counseling in English and Spanish to members of the Los Angeles community who are unable to afford standard fees for mental health services. Counselors are highly-trained interns and trainees working under licensed clinical supervisors, trianed in therapeutic modalities best suited to unique needs of each individual. The clinic offers LGBTQIA+ services from knowledgeable, non-judgemental, and understanding therapists who are skilled in providing safe environments and supporting the LGBTQIA+ and gender non-conforming community.
Focus areas
LGBTQIA+, couples therapy, family therapy, group therapy
Fees
Client fees are based on monthly take-home income and are determined using a sliding scale fee structure during the initial scheduling phone call with your therapist. Free virtual support groups are also offered.
Location
400 Corporate Pointe, Suite 300
Culver City, CA 90230
Contact information
M - F: 10am to 6pm
310.258.9677
Low cost therapy in different languages in Los Angeles
Institute for Multicultural Counseling & Education Services
The Institute for Multicultural Counseling & Education Services (IMCES) is a nonprofit community clinic that provides clinical services, as well as clinical training and education. IMCES provides integrative mental health, primary care, substance abuse, and social services to help people of all ages, ethnicities, and cultures. The clinic is designed specifically to treat the varied needs of the underserved, culturally and linguistically diverse communities of Los Angeles.
Focus areas
Adults, children, families, multicultural counseling
Fees
There are no fees for services and programs through IMCES. Eligibility requirements vary across services and programs, and may include Medi-Cal coverage.
Location
3580 Wilshire Blvd
20th Floor, Suite 2000
Los Angeles, CA 90010
Contact information
213.381.1250
Asian Pacific Counseling and Training Centers (APCTC)
APCTC is a community organization providing multi-disciplinary and culturally sensitive services to clients who do not have access to or feel a lack of connection in mainstream healthcare settings. They have 7 centers in the Southern California region, and offer mental health services to adults, children, and youth. The mental health staff consists of highly trained and fully credentialed psychiatrists, psychologists, social workers, and marriage and family therapists. Most professionals are of Hispanic or Asian Pacific heritage and bilingual, representing language capabilities in Spanish or Asian languages including Cambodian, Chinese (Chiu Chow, Cantonese, Mandarin & Taiwanese), Japanese, Korean, Laotian, Filipino (Tagalog), Thai and Vietnamese. While the focus of APCTC has been on serving the needs of Asians and Pacific Islanders in need, the centers also provide services to non-Asian individuals and families.
Focus areas
Adults, older adults, adolescents, and children
Fees
APCTC accepts Medi-Cal and Medicare coverage. Eligibility criteria vary across programs for clients without medical insurance.
Locations
​520 S. Lafayette Park Place, Suite 300
Los Angeles, CA 90057
Contact information
213.252.2100
Low cost therapy for veterans in Los Angeles
Make the Connection
Make the Connection is an online resource for veterans, their family members, and friends, who are seeking local support and treatment options for mental health. They provide information about signs and symptoms of topics such as alcohol or drug problems, eating disorders, chronic pain, feeling on edge, trouble sleeping, and many more. They also provide information about different medical conditions such as depression, anxiety, PTSD, bipolar, and schizophrenia. Make the Connection posts videos from other veterans about their experiences and life challenges since leaving the military.
Focus areas
Military veterans mental health information and resource locator
Fees
Make the Connection is a free resource
Location
N/A
Contact information
Veterans Crisis Line: 1.800.273.8255 (Press 1)
Low cost therapy for the homeless in Los Angeles
Village Family Services: Drop-in Center for Homeless Youth
Village Family Services is an organization aiming to provide programs to support youth living on the street. This drop-in center provides services for youth ages 14 to 25 including homeless youth, foster youth and former foster youth in Los Angeles County. Services include meals, showers, laundry, and internet access. Youth also have the opportunity to attend support groups, receive case management, and receive health and mental health services from professionals.
Focus areas
Medical and mental health services for homeless youth
Fees
There are no fees for services.
Location
6801 Coldwater Canyon Avenue
North Hollywood, CA 91605
Contact information
M-F: 9:30am to 3:30pm
M-F: 3:30pm to 5:30pm (Appointment Only)
Sat-Sun: 9am to 3pm
818.738.7327
Low cost therapy for older adults in Los Angeles
Maple Counseling Center
The Maple Counseling Center (TMCC) provides low-cost comprehensive mental health services to individuals of all ages, couples, and families throughout Los Angeles County. Services are provided by graduate and postgraduate students working towards licensure in the mental health field under the supervision of licensed clinical staff members.TMCC's Older Adult Program supports older clients to explore psychological goals, conflict and desire in relationships, ageism at work, and to grieve losses. These services are provided by associates and trainees with extensive training in counseling older adults or caregivers, and supervised by a Licensed Clinical Social Worker with a background in gerontology.
Focus areas
Adults, older adults, children, adolescents, couples, families
Fees
Counseling fees are set on a sliding scale based on income. Clients are not turned away due to inability to pay.
Location
9107 Wilshire Boulevard
Beverly Hills, CA 90210
Contact information
M - Th: 9am to 9pm; F: 9am to 5pm; Sat: 9am to 2pm
310.271.9999
Pacific Clinics
Pacific Clinics is a non-profit organization offering mental health services, substance use treatment, and supportive services to Medi-Cal eligible children, youth, transitional age youth, families, adults, and older adults. Highly-trained and licensed mental health professionals provides culturally and linguistically relevant services in over 22 languages to culturally and ethnically diverse populations. Clinics are operated in over 50 locations across Los Angeles, Ventura, San Bernardino, and Orange Counties.
Focus areas
Adults, older adults, children, youth, families
Fees
Services are free, low-cost and sliding scale. Clients must be Medi-Cal eligible.
Location
To find the nearest location, please contact the Access Center at 877-PC-CARES.
Contact information
626.254.5000
Free helplines in Los Angeles
L.A. County Department of Mental Health Helpline
The L.A. County Department of Mental Health Helpline is a free service open 24/7. It is the entry point for mental health services provided by the county. Those in any type of emotional or psychological distress may call the helpline. Upon calling, a clinician will then evaluate specific needs, and provide support, resources and referrals as appropriate. In addition to service referrals and crisis assessments, callers may access the Emotional Support Warm Line with trained active listeners (available 9 a.m. to 9 p.m. daily), or Veteran Line for Mental Health Support and Connection to Veteran Programs (available 9 a.m. to 9 p.m. daily).
Focus areas
24/7 mental health hotline
Fees
LA County Department of Mental Health's Helpline is a free resource for everyone in the LA County, regardless of legal immigrant status.
Location
N/A
Contact information
800.854.7771
California Youth Crisis Line
The California Youth Crisis Line (CYCL) operates 24/7 as the statewide emergency response system for youth (ages 12-24) and families in crisis. Professionally trained staff and volunteer counselors respond to calls with crisis intervention counseling and referrals to service providers in the caller's local community (including more than 5,500 free or low-cost resources for youth and families across California). Callers may discuss thoughts of suicide, depression, bullying, health and identity questions, trauma, human trafficking or any teen-related struggle with a crisis counselor in confidence and without fear of judgment. Additionally, translation services are available for multiple languages.
Focus areas
24/7 mental health helpline for youth
Fees
The California Youth Crisis Line (CYCL) is a free resource.
Location
N/A
Contact information
800.843.5200
LAUSD mental health hotline
Los Angeles Unified School District (LAUSD) opened a mental health hotline to connect callers dealing with "fear, anxiety and other challenges related to COVID-19" to the district's Crisis Counseling and Intervention Services Unit. Students and families can utilize the service from 6 a.m. to 6 p.m. to speak to counselors and mental health professionals in English or Spanish.
Focus areas
Mental health hotline for students and families
Fees
The LAUSD mental health hotline is a free resource.
Location
N/A
Contact information
M - F: 6am to 6pm
213.241.3840
Other low cost therapy services in Los Angeles
Wright Institute Los Angeles
Wright Institute Los Angeles (WILA) is a nonprofit providing low-cost and confidential therapy to diverse individuals, couples, and families from all walks of life in Los Angeles. WILA's therapists are advanced pre-licensed therapists enrolled in WILA's Psychology Internship and Postgraduate Fellowship. They are studying with and supervised by a highly trained and experienced faculty of clinical psychologists, psychoanalysts, and other mental health professionals. Individual therapy is the most common form at WILA, but couples therapy and group therapy are also available. Upon initial contact, a WILA psychotherapist will conduct a 15-20 minute initial telephone intake and set up a first meeting. This confidential call is at no charge, and WILA can provide alternate referrals if it is not a good match.
Focus areas
Individual therapy, couples therapy, group therapy, LGBTQIA
Fees
Fees are sliding scale, determined by income, expenses, and specific life situation. The clinic can provide referrals to no cost services if appropriate.
Location
11845 West Olympic Boulevard, Suite 505W
Los Angeles, CA 90064
Contact information
M - Th: 8am to 9pm; F: 8am to 5pm
424.371.5191
Women's Clinic Counseling Center
The Women's Clinic is a non-profit community counseling center providing affordable therapy to women, men, and couples for a broad spectrum of challenges and concerns. The clinic's approach focuses on helping clients share their experiences, identify patterns of behavior, and explore internal struggles that are impacting their lives. Counselors are pre-licensed volunteer Marriage and Family Therapy Trainee and Interns who provide psychotherapy under the supervision of licensed professionals.
Focus areas
Individuals, couples, marriage and family therapy
Fees
Fees are sliding scale.
Location
11500 West Olympic Blvd. Ste 422
Los Angeles, CA 90064
Contact information
310.479.7100 (Ext. 103 for intake)
Hollywood Sunset Free Clinic
Hollywood Sunset Free Clinic provides free, quality medical and counseling services to people of all ages. Clients are primarily low-income, uninsured or under-insured individuals.
Focus areas
Medical and mental health services for adults, children, adolescents, couples, families
Fees
Services are free.
Location
3324 W. Sunset Boulevard
Los Angeles, CA 90026
Contact information
323.661.0718
Valley Community Counseling Center
The Valley Community Counseling Center provides low-fee therapy sessions to diverse individuals and families in the San Fernando Valley. We treat a variety of mental health concerns, including depression, anxiety, trauma, family issues, work-related stresses, parenting difficulties, eating disorders, addictions, relationship problems, and more. Therapy is provided by pre-licensed trainees who are supervised by licensed clinicians with many years of experience. The type of treatment offered at VCCC, psychodynamic, focuses on addressing clients' life situation, and offering a path towards growth.
Focus areas
Individuals, couples, children, families
Fees
Fees are sliding scale.
Location
6400 Laurel Canyon Ave, Suite 260
North Hollywood, CA 91606
Contact information
M - F: 9am to 8pm; Sat - Sun: 8am to 5pm
818.763.2084