New York City is known for its community and culture, and tea shops are a great way to experience both on a budget. Whether you've got a lunch date with your laptop or after work drinks on the agenda, consider swapping out one of your usual, bustling haunts for something more soothing.
Below, we've rounded up our favorite tea shops in the city. From cool indie hangouts and hole-in-the-wall gems to opulent showrooms and private tasting rooms, New York has a thriving tea room scene that's sure to satisfy every need.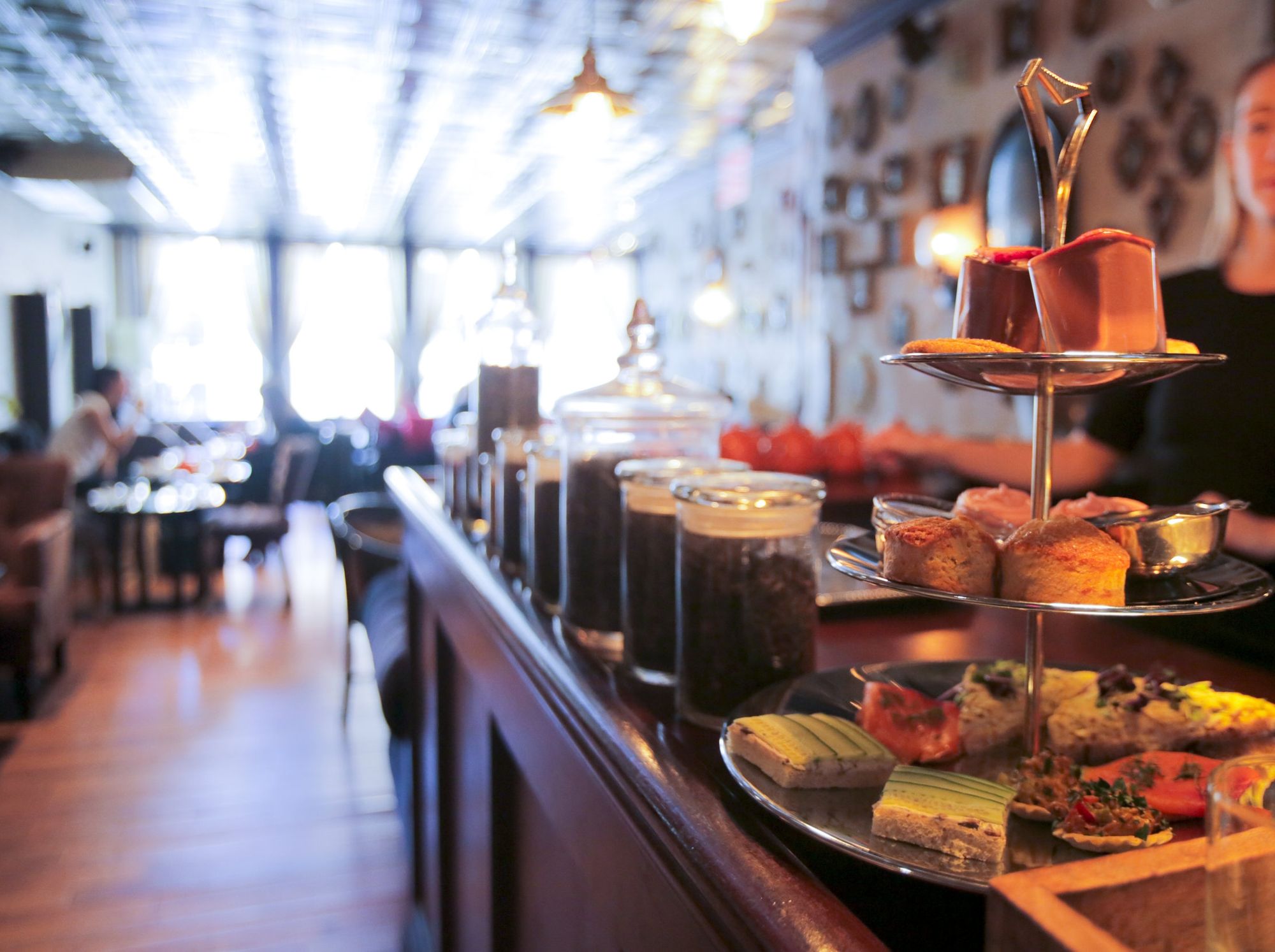 67 Clinton Street, (212) 804-8120
For an authentic taste of Indian tea in an atmospheric setting, try Janam Tea, which offers a variety of farm-to-table choices directly from India. Reserve a table (or the room!) for a quaint, tasteful dining experience, as well as a lesson in Indian tea from the knowledgeable and friendly owner, Amy.
104 West Street, (800) 495-5416
This inconspicuous London-turned-Greenpoint tea shop specializes in dozens of unique tea blends. Created by co-owner Heidi Johannsen Stewart, flavors include black, green, white, and herbal blends, and have quirky names like "The Queen's Guard" and "Gypsy Caravan." The blends, a flavorful compliment to their original teas, match the shop's rustic literary interior.
116 Metropolitan Avenue, (347) 494-5391
Warm and rustic, Aateaz is a tea lover's oasis. It's got a spacious cafe with a variety of affordable, delicious teas; friendly, careful staff; and, every New Yorker's favorite words: free WiFi. Try their New Yorker green tea blend for a taste of summer in the city.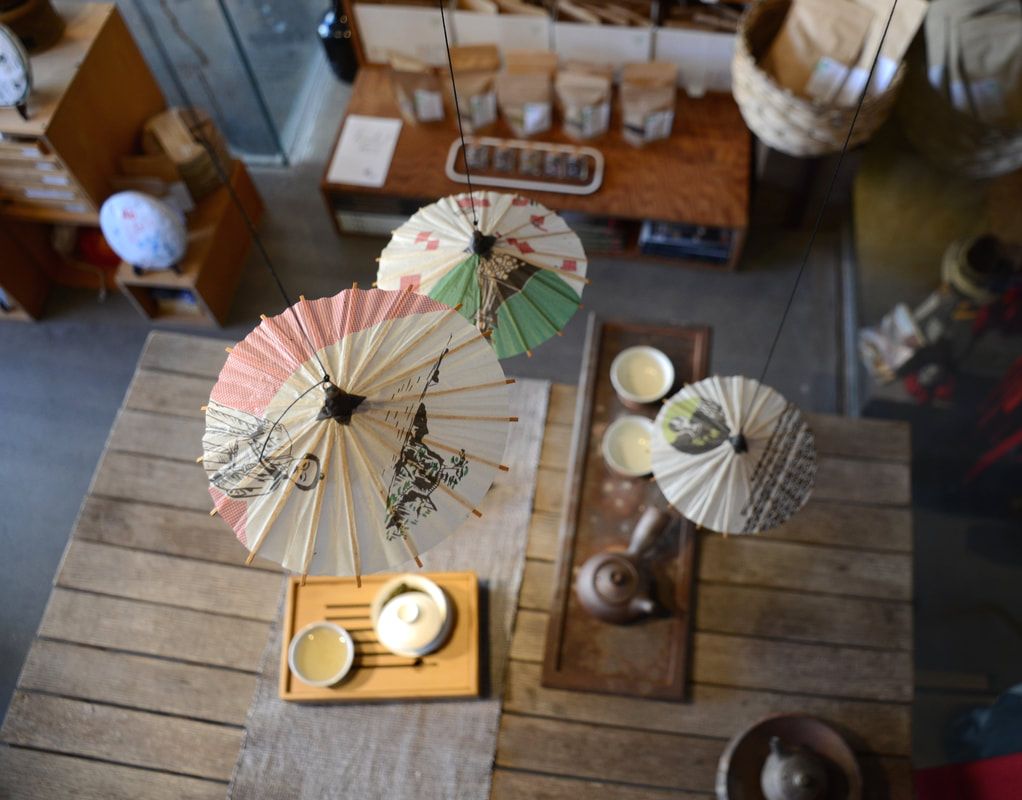 174 Grand Street, (347) 510-8136
The founders of Puerh view tea not as just a beverage, but as artful lifestyle that fosters community and mental wellness. Their tea house in Williamsburg is a reflection of their ideals: a warm atmosphere for discussion, accessible prices, and delicious teas, plus a gallery downstairs that features the work of local and international artists.
96 St. Marks Place, (212) 477-7334
Led Zeppelin fans will recognize the bright green exterior of this hip basement tea shop, which graced the cover of their 1975 album "Physical Graffiti." Inside, the cafe is quaint and charming, and offers an outstanding collection of teas from a knowledgeable staff. Check out their monthly tea club subscription box.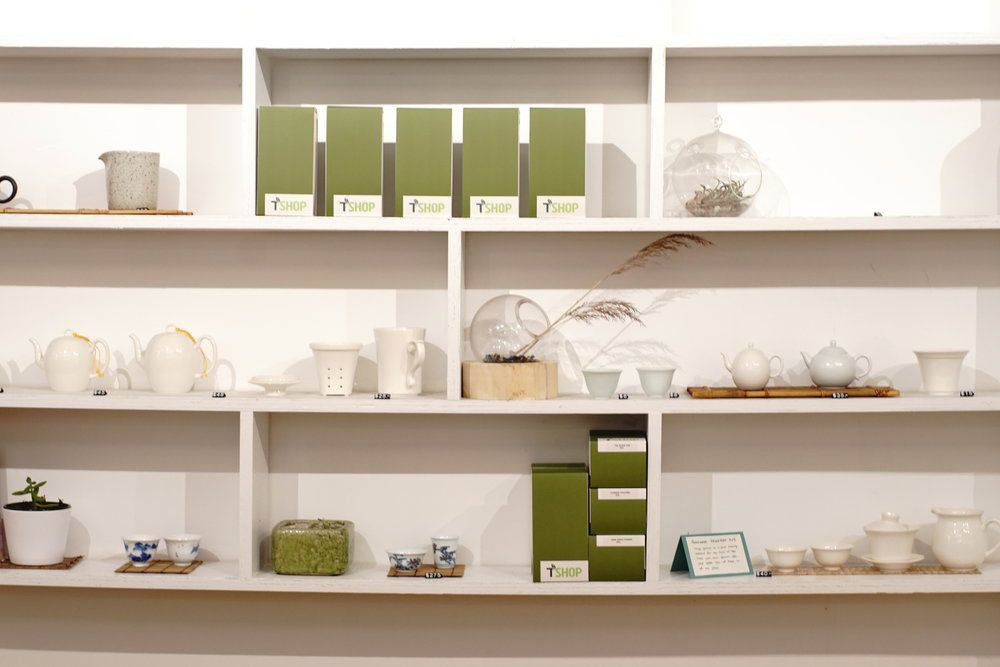 247 Elizabeth Street
This charming Soho tea room serves traditional brews from Taiwan, China, and Korea. Stop by for a tea tasting or a steeping lesson from the lovely owner, Theresa Wong. Can't make it to the shop? Check out their Tea Club Subscription Box, which sends members curated T shop teas seasonally.
150 Ainslie Street, Second Floor, (347) 762-8142
Kettl sources its teas directly from trusted Japanese farmers and producers, all of whom owner Zach Mangan knows and visits regularly. Community is a core value at the shop; its unassuming decor and open floor plan make for a comfortable place to taste and discuss tea. Their handcrafted pots, cups, and bowls make for great gifts.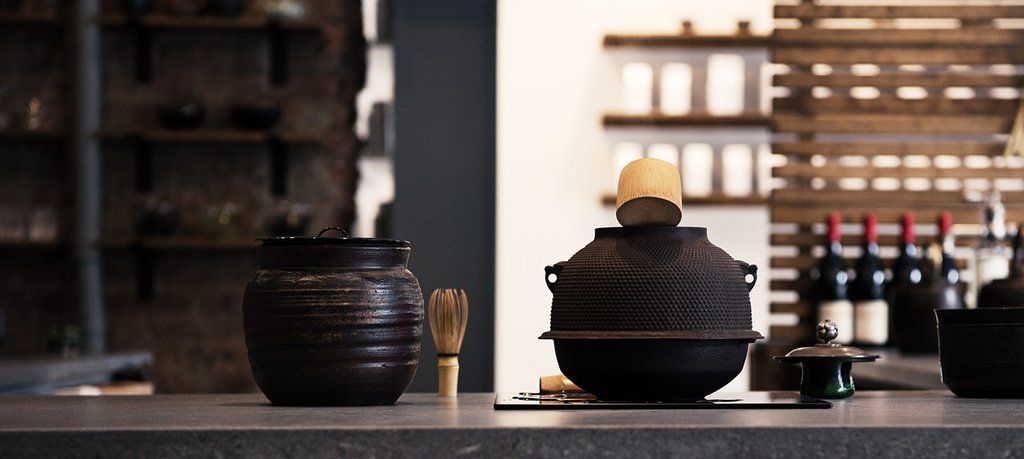 29 Avenue B, (646) 864-0093
Stylish and comfortable, this East Village shop from tea connoisseurs Tea Dealers specializes in pure Asian teas from small farms. Their menu also has a contemporary twist: a monthly alternating cocktail list of tea infused drinks, biodynamic wines, craft sake, beer, and soju.
74 East 7th Street, (646) 895-9586
If you love matcha, you're in for a treat with this relaxing East Village tea shop. Owners Junya and Souheki Mori have crafted a variety of hot and cold matcha drinks to enjoy, as well as a delightful tasting menu. Clean and quaint, the shop's charming air of soothing authenticity is the perfect way to unwind from a stressful day.
22 East 125th Street, (212) 837-1057
Serengeti is a warm, atmospheric shop that offers a wide variety of African teas, coffee, and spices. Stop by on a whim to browse their impressive showroom, where you can sample before you buy, or make a reservation to experience the tasting room. Serene and quiet, it's the perfect place to recharge during your midday lunch break.
123 East 7th Street, (917) 573-9936
Tea Drunk is a cozy shop with cool East Village charm. Pick your own tea pet, enjoy a vibrant tasting menu of tea flights with help from the seasoned staff behind the bar, and then buy your favorites to take home for later.
In a hectic metropolis like NYC, a cup of tea is an easily accessible way to slow down and catch up with like-minded people. So the next time you need to get out of your house or away from your worries, consider popping out for a cuppa at one of these haunts!