College is often an amazing time of life, but it's not without its challenges. Attending college in New York City in particular can often be a blend of exhilaration and overwhelm. In an environment where the city is your "campus," you're privy to all the stress factors of college life – rigorous academia, social pressure, coping with internal changes – in addition to the nonstop pulse of the nation's biggest city as your backdrop.  
Recognizing and understanding how the fuller context of your experience affects you can help you seek treatment, should you need it. Here are some common issues that college students in New York City face, as well as tips to take control of your mental health – and where to get started.
You can find NYC therapists who specialize in college mental health on Zencare. Find therapists who can help with topics such as academic issues, anxiety, and depression, or who are in-network with health insurances, such as NYU Student Health Insurance Plan.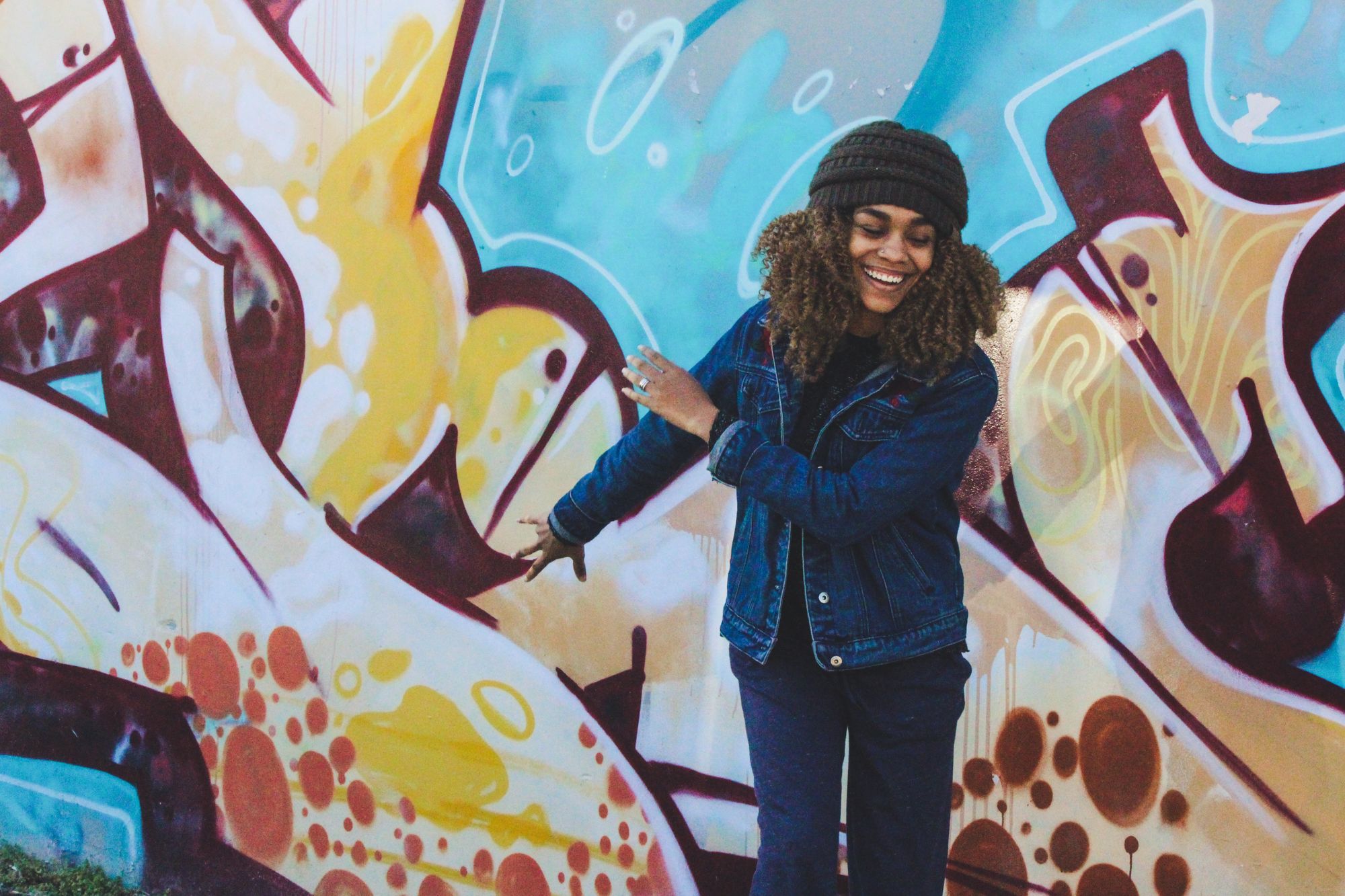 Common stressors for NYC college students
It's very common for college students to feel overwhelmed. Common stressors that college students in New York City especially face include:
Lack of academic support: Many NYC college students feel that administrators are not accessible, and their professors are not always reasonable.
Long-term decisions: Students often struggle with choosing a major and figuring out what they want to do with their lives after graduation.
Social functioning: Building new friendships  and dealing with interpersonal conflicts in new relationships can be difficult in college. Social challenge  can include making friends, managing difficult roommates, and navigating romantic relationships that can at times be shorter-lived.
Sexuality: College can open up questions around when to have sex, issues related to consent, and figuring out your identity and preferences.
Urban living: Students in NYC can feel extra pressure because city-living can be chaotic.
Mental health concerns: The college age range is a time is when many mental health disorders develop, including anxiety and depression. Many college students have a difficult time with their mood, and may feel sad or depressed as  a result of the uncertainty around how to handle the many conflicting demands that college places on them.
Organizational skills: Staying on top of academics and extracurricular duties while still having a social life or part-time job isn't easy! Time-management and organization are common struggles that students face in the busy and demanding university setting.
Assessing university fit: Thoughts of transferring colleges can arise, especially if you're struggling with adjusting to your college, or are unhappy in your daily life. Many students aren't sure they have chosen the right school and are considering transferring to another college or university, which is a decision process that can be stressful itself, too.
Sleep concerns: Insomnia or frequent exhaustion are common themes in any college, but especially in the city that never sleeps. With restaurants and bars open past midnight, it's easy for NYC college students to keep late hours. Many attend parties where alcohol is present – which can be great fun, but can also lead to overextending oneself and having difficulty with work life balance.  
Roommate problems: Sharing a room can be challenging in any setting, but in college, clashes in something as tangible as sleep schedules and priorities, or as nuanced in personality and values, can add additional burden. Confrontation may be difficult, awkward, or poorly received.
Family stress: For many students, there is a conflict between wanting to be independent from parents, while also needing them -- both financially and emotionally.
All these topics can get very confusing and take a toll on mental health!
How to take control of your mental health as a college student
Students and parents -- rest assured! There are ways to achieve maintain good mental health in college. It all starts with proactive self care and taking action quickly.
1. Proactively seek care – before you hit rock bottom
College students typically seek therapy in a moment of crisis or when things have hit "rock bottom." This is unfortunate! College students are very busy, so they often feel things have to be "serious" before seeking therapy support.  
My advice is: Don't wait! Why suffer? Being proactive about seeking therapy can get you one step ahead of the problems you are dealing with, and can offer relief well before a problem progresses further.
Make an appointment at your counseling services at the beginning of the semester -- find a potential therapist you might like to seek support from, so that you have a go-to professional if and when you're struggling during the semester.
If you know you could benefit from long-term support, find a therapist off-campus who you could see for the semester, academic year, or even all four years of your college life (and beyond, if you're staying in the city post-graduation!).
Fortunately, college students in NYC are surrounded by world-class therapy resources -- and a lot of it. In contrast to other cities, students do not need to go far, or even off campus, to receive excellent treatment.
Because NYC is a diverse, progressive city with an open-minded vibe, therapists are also understanding of the various backgrounds that students come from.
2. Seek support from your inner circle
A great way to take care of your mental health is to seek support from your "inner circle" – from family, friends, a trusted dean or professor, or your college counseling center, or a clergy person.
Talk about what is going on with you! The power of venting and communicating feelings can never be understated.  
3. Carve out time for non-college activities
Take time out for self-care outside the university setting. Do something "off campus" in another part of town: Go for a walk, see a movie, get a massage, or go home for the weekend! Getting time off-campus is valuable as it reminds your body and mind that there is life outside the college bubble.
If you're seeking some nature as an antidote to the concrete jungle, NYC has much to offer outside campus -- in the fall, take Metro North from Grand Central up to Dia Beacon or Storm King to be surrounded by autumn foliage; in the winter, enjoy the holiday markets or try ice skating with friends; in the spring, take the subway to see cherry blossoms in the Brooklyn or Bronx Botanical Gardens; and in the summer, rent a CitiBike to go biking in Central Park!
4. Look for academic help if you need it
Seek academic support and hire a tutor. Visit the career center, or consider joining (or quitting) a club or social group.
Some students may consider changing majors; speaking with your own advisor, as well as department advisors, can be a helpful starting point for doing so.
5. Feeling burnt out? Take a step back and reassess
Figure out what isn't working for you, and make a change. This may involve shifting priorities and managing your time better.
Examine priorities – are you doing too much? Does something have to be shifted around or given up? Does a relationship in your life need to change?
If these steps feel overwhelming, know that you're not alone -- you're juggling a lot already in college, and making change isn't easy! Talking to a therapist can be an amazing way to get that extra support because you can partner up with a caring professional who can help you problem-solve and figure this all together. You don't have to do it alone!
CBT as a recommended therapy type for college students

I personally find that cognitive behavioral therapy, commonly known as CBT, suits the needs of college students best.
This is because CBT (cognitive behavioral therapy) is often short-term, outcome driven, and results-oriented.  
CBT is present-focused, and has a large problem-solving component, which can be appealing to students who are often short on time.  
Other therapies that NYC college students may seek out include ACT (acceptance and commitment therapy), and DBT (dialectical behavior therapy).
All of these types of therapies focus on teaching core coping skills, reducing symptoms, and increasing independence and resilience.
Remember that college is a pivotal time for transition and change
Up until now, you have been living with (and many times, dependent upon) your family – and all of a sudden, you're on your own! Your role has shifted and you have to "figure out a way to figure it out." This is a change of life that would be hard for anyone.  
Since college can be a training ground for adulthood, there are inevitable growing pains involved. Decisions must be made – what to eat, what classes to take, how to speak to professors, and navigate shifting relationships and friendships. Your self-esteem can be vulnerable during this time and it is so important to take care of yourself. Talking to a therapist can make a huge difference!

Want to find a therapist who can help you navigate the ups and downs of NYC college life? Visit Zencare to find a therapist who specializes in working with college students in NYC. You can also find help for specific topics, like depression, trauma, and academic issues; and browse for your insurance, such as therapists who are in-network with NYU insurances.