Between the bustling traffic, meandering pedestrians, and tight city blocks, cycling the streets of NYC is not for everyone. Luckily, there's a thriving indoor cycling scene for when you want to bike to unwind – not to get to work.
From underwater biking to a studio that fosters exercise and art, read on for our list of the best spinning studios this city has to offer!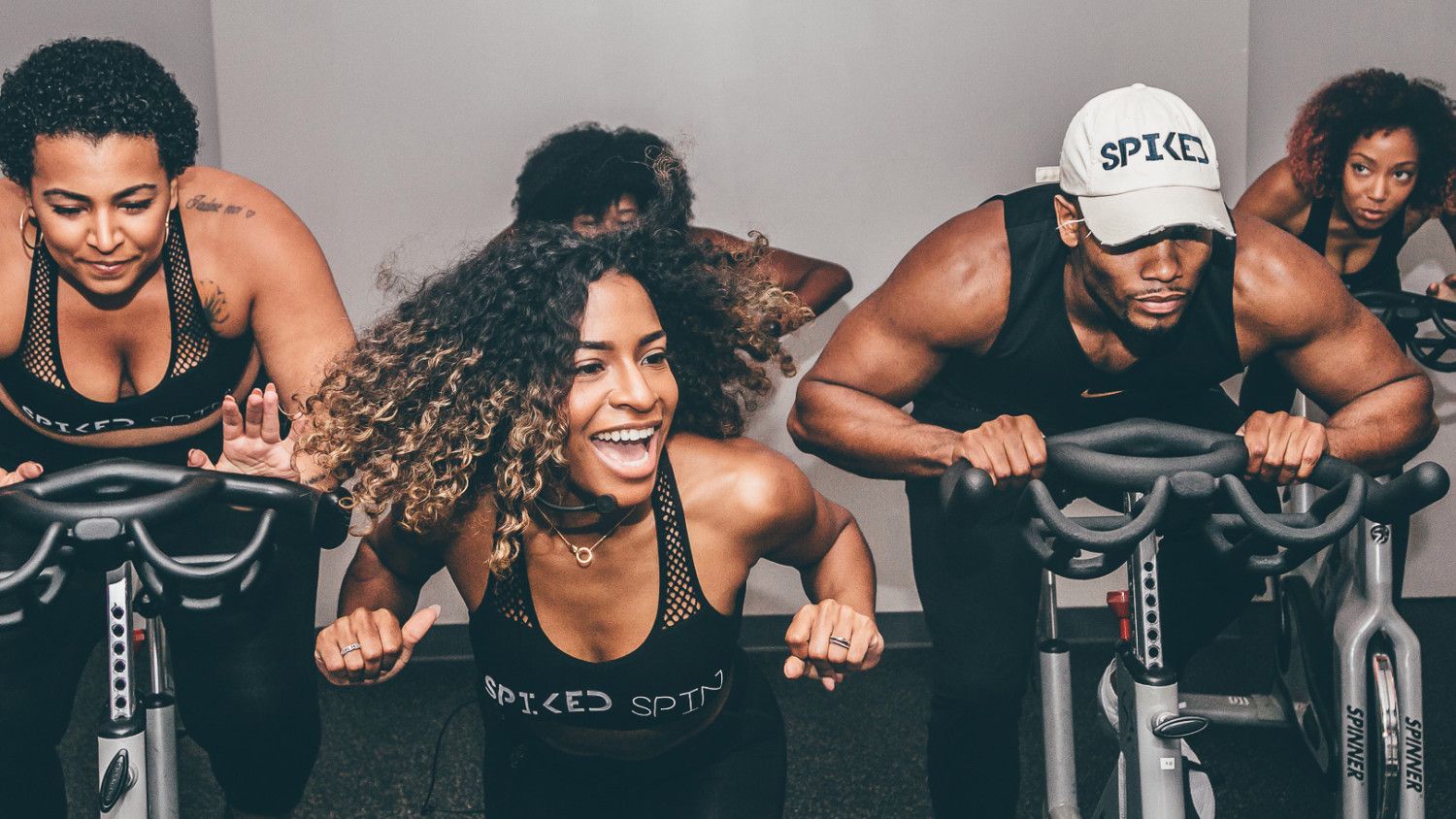 10 Hanover Square, (732) 903-8515
Boost your physical and mental health at Spiked Spin, where strength, confidence, and self-awareness are celebrated just as much as working out.
Spin instructors double as DJs as they use the energy of the room to craft an upbeat hip-hop playlist that'll make your ride more bearable – and actually, pretty fun.  
78 Franklin Street, (212) 966-6784
This boutique aqua-cycling studio is tucked deep inside a sleek TriBeCa storefront and offers a variety of saltwater spin classes. Set at a calming 84 degrees Fahrenheit, the saltwater pool is lit by candlelight, so you'll enjoy an atmospheric workout that detoxifies, strengthens, and restores.

21 West 46th Street, (917) 388-3190
Founded by three friends on the principle that exercise fosters community, Swerve Fitness classes mix high-energy spinning with teamwork. They offer private, group, and charity sessions, and they'll give you your first two classes for 40 dollars.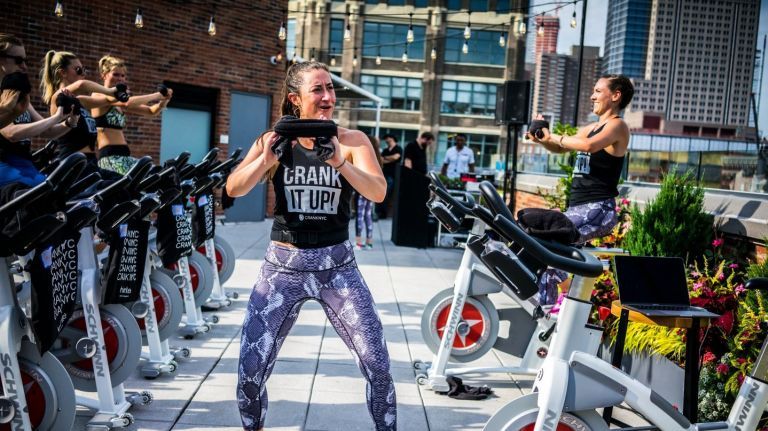 1658 Third Avenue, (212) 289-1110
Crank's musically driven spin classes let you decide how much choreography you want in your workout. Try their Exhilarate class for a ride that feels like a dance party, or their Crank Power class for an intense, total-body experience. All classes bring a contagious energy!

47 West 20th Street, (212) 691-6660
Dubbed "a nightclub with bikes" by co-owner Michael Macneal, Monster Cycle is part spin studio, part punk art installation. The studio is designed around the color black to put an emphasis on the music videos that play during every class to keep you motivated. Come for the atmosphere, stay for the supportive instructors!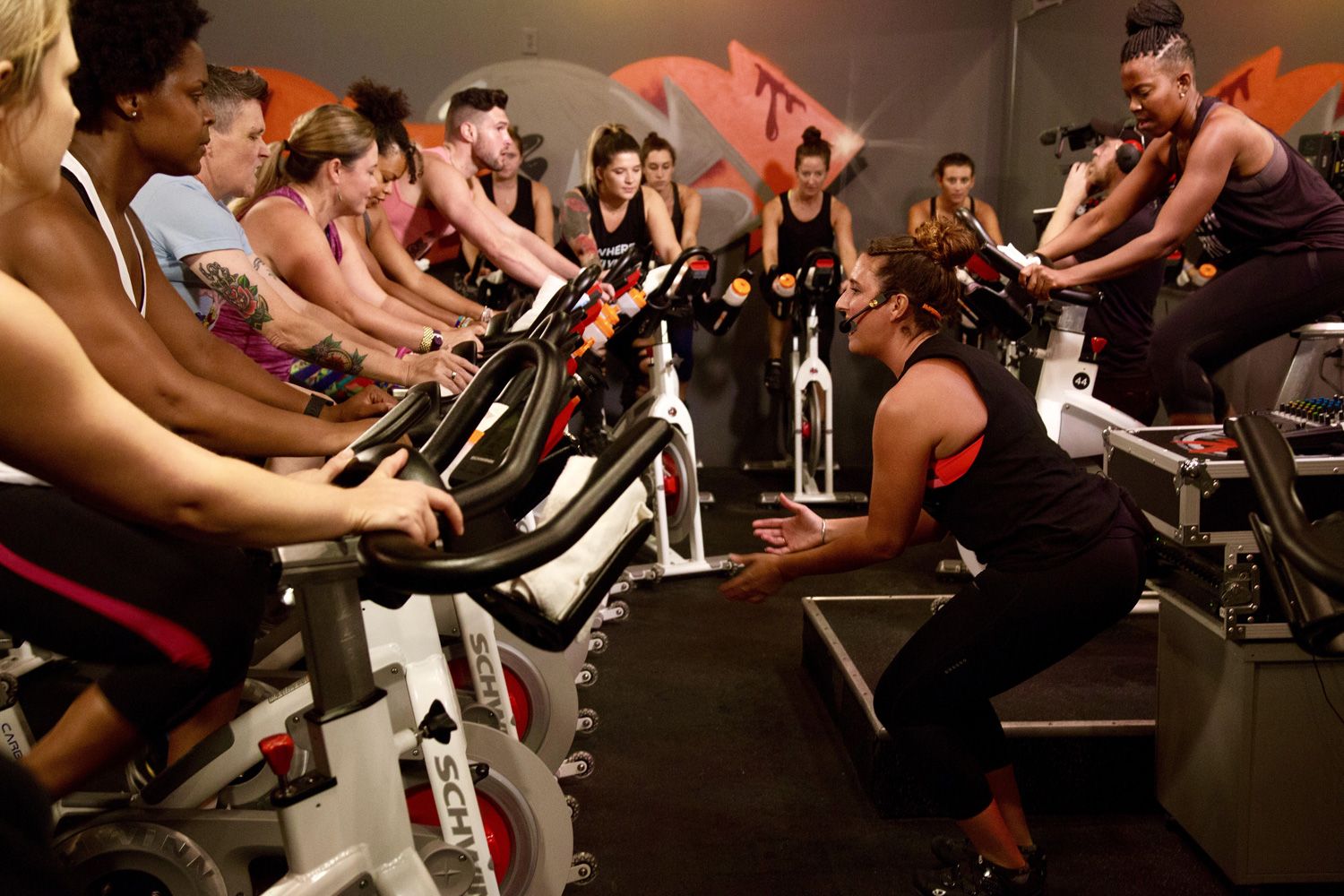 258 Flatbush Avenue, (347) 987-4771
Much like the borough it lives in, BYKlyn was founded on inclusivity and casual vibes with an emphasis on supporting the Brooklyn community. A variety of classes with friendly, motivating instructors are offered daily, so there's a ride for everybody and every body.
There's no shortage of spinning studios in New York City, but not all of them care about your mental health. Our list factors in atmosphere in addition to class type and instructor style, so you can reference it when you're feeling physically or mentally burned out.