Religion is generally defined as a system of organized beliefs, behaviors, and practices related to spirituality, morality, or higher beings. Definitions and practices of religion vary widely, often based on community culture.
There is a complex interplay between religion and mental health. Religion can influence how we think, feel, and behave in both positive and negative ways. For many people, religion and spirituality is a source of strength and wellbeing. It can help provide a framework that brings meaning, purpose and connectedness to life. Additionally, religion can help people to cope better with life stressors.
Conversely, some people face a unique set of challenges in society as a result of their religious beliefs. There may experience discrimination or internal conflict caused because of their beliefs. This can cause distress and, for some, the experience of mental health symptoms.
Participating in therapy with a mental health practitioner who has knowledge and experience in religious issues can help, whether or not your concerns are specifically related to your religious beliefs. Whether you believe in a higher power or not, your therapist will help you better understand how this impacts your life and tease apart religion's effects on your identity and belief system.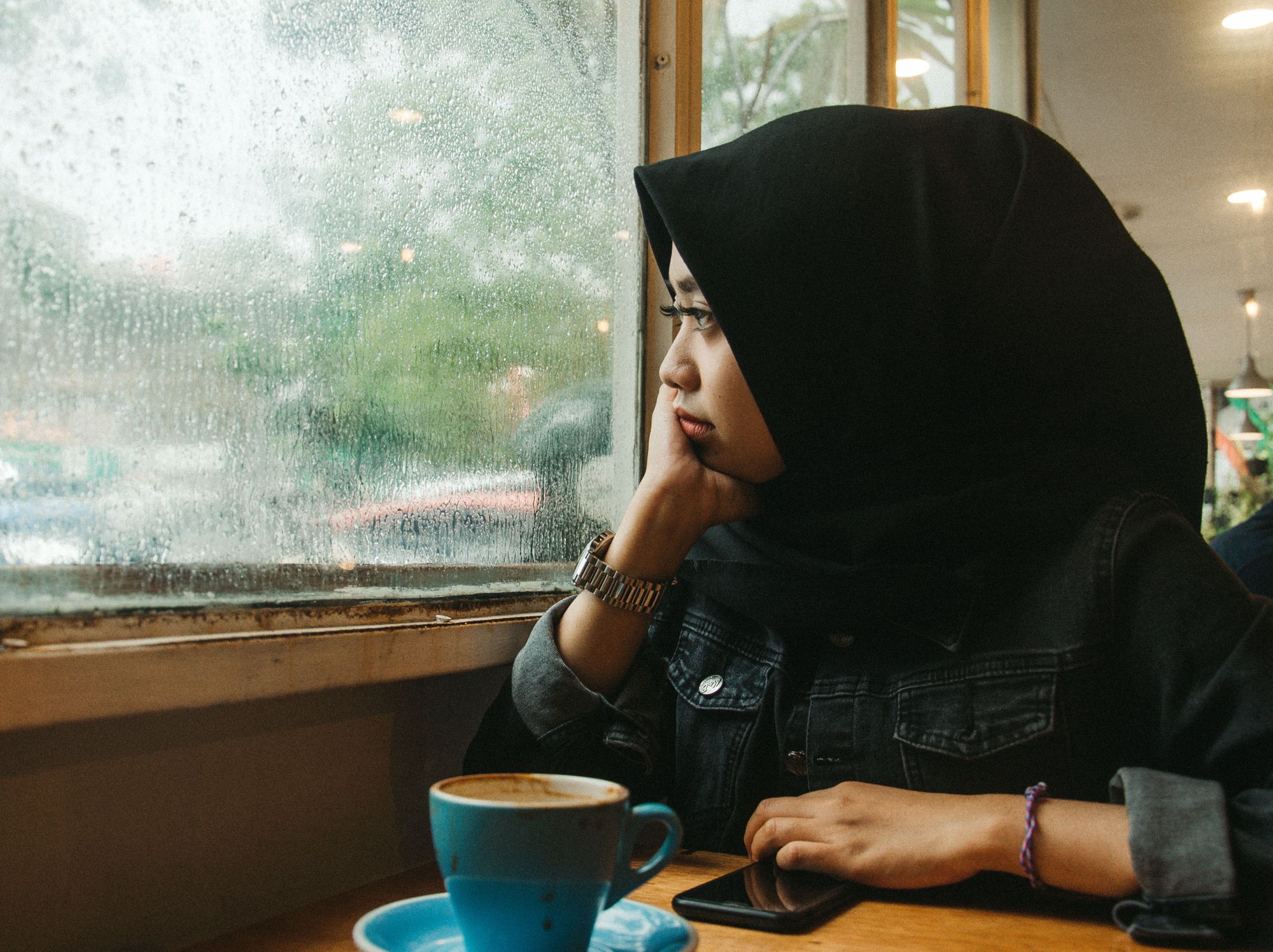 What are some examples of challenges related to religion?
Some people of different religions may have challenges navigating issues. This includes:
Existential Crisis: Challenging life events may lead some people to question their faith. For some, this is experienced as an existential crisis.
Sexuality: Some people may encounter difficulties if their religious beliefs conflict with their sexuality or gender identity.
Relationships: Any relationship can be strained at times. Partners who do not share the same religious beliefs can experience unique challenges, including social and cultural pressures. Some people may feel pressure to choose a partner of the same religion.
Family and cultural pressures: Some people experience pressure from family or friends to conform to a particular religion. This can be problematic if it conflicts with the person's own beliefs.
Identity: Many people will go through periods of questioning and trying to understand their identity in relation to their faith. Your personal worldview may differ to your religious background, which can be challenging.
Discrimination or stigma: People may be subjected to inequitable action as a result of religious beliefs. This is particularly likely for minority groups. Some people may experience bullying or harassment as a result of their beliefs.
Religious beliefs not associated with good mental health: While religion is generally associated with good mental health, there are some religions that may make people more vulnerable, such as controlling or extreme religions.
Other conflicts: Facing a situation that conflicts with religious beliefs can cause distress. Abortion is one such matter of controversy.
Religion and mental health
Generally, religion is associated with good mental health (1). However, like anyone, people with religious beliefs may experience mental health challenges, which may or may not be related to their religion. Commonly experienced mental health challenges include:
Guilt and shame
Self-harm and suicidal thoughts
Prevalence of mental health challenges related to religion
It is difficult to tease out the exact relationship between mental health challenges and religion. One factor influences the other, and vice versa. In some situations, people may adopt religious beliefs in response to a search for meaning in the context of experiencing a mental illness. In other cases, experiences related to religion, such as discrimination, may impact on a person's mental health. Some findings from the research are as follows:
One study showed that people who had a stronger belief in God tended to show greater improvements following therapy for mental health problems.
Religions that feature a punishing God tend to have poorer mental health than those featuring a benevolent God.
People with religious beliefs who experience a negative life event may go through a period of religious struggle. One study found that religious struggle was associated with higher depressive symptoms and emotional distress.
One review noted that, for some people, particularly those struggling with family or child issues, religious beliefs may increase feelings of guilt and depression.
What to do if you're experiencing mental health challenges related to religion
Some people with religious beliefs may feel reluctant to seek help. They may worry about discrimination or think that therapists might not understand their beliefs. However, it is important to seek help as soon as you feel the need. You might consider a combination of the following:
Therapy: Talk therapies in both individual or group settings can help with challenging situations or mental health problems, even if not specifically related to religious issues. You might consider asking your therapist if they will collaborate with a religious practitioner of your faith, to help work through relevant issues. Therapy types to consider are discussed in more detail below.
Support and community groups: Many communities have local support groups. Find them by searching online, using your zip code, religion and 'support group' as search terms. Online support communities can be a great way to access like-minded people regardless of your location. The National Alliance on Mental Illness (NAMI) run a number of local groups.
Social support: People often feel like withdrawing when they are going through a challenging time. However, it is important to stay connected. Religious communities are support networks. These can be a strong source of social support during challenging times. Alternatively, reach out to friends and family for help, or to talk things over.
Helplines: As always, if you require immediate support, call the National Suicide Prevention Hotline 1-800-273-8255.
Therapy types to consider if for challenges related to religion
Therapy with a credentialed practitioner who has knowledge and experience in religious issues can help, whether or not your concerns are specifically related to your religion. Most therapy types can be applied to religious issues. You and your therapist will work together to determine which therapeutic approach is the right fit for you. Examples of types of therapy commonly used include:
What to look for in a therapist for issues related to religion
Consider the following factors when you are looking for a therapist to help you with issues related to religion:
Education
It is always important to look for a mental health professional with a current license. This ensures that your therapist has completed the appropriate level of education and has participated in ongoing professional development. When browsing through therapists on Zencare, you can rest assured that our therapists have already been vetted, so each therapist is high-quality.
Cultural competence
Regardless of which type of mental health professional you choose, you'll want to be sure the therapist is committed to culturally competent practice. Look for a therapist who demonstrates respect for your religious and spiritual beliefs and is willing to actively work with them in therapy.
Personal fit
Addressing religious issues through therapy can be challenging, so you want to work with someone you feel comfortable with and trust. The trusting working relationship between you and your therapist, known as the "therapeutic alliance", can have a huge impact on the efficacy of therapy.
Zencare can help you to find prospective therapists that match your needs. You can search for therapists who take specific therapeutic approaches, browse their introductory videos, and book a free phone call to help you to find the right personal fit.
Ask in advance
The best way to judge how you might feel about your prospective therapist is to ask for a preliminary phone call, which you can schedule through the Zencare therapist profile. This gives you the opportunity to ask about:
Their qualifications
Their experience working with people of your religion
Whether they are comfortable exploring your religious beliefs with you
Any ongoing training they are undertaking in cultural competence
What kind of therapy they suggest, and what that will be like
Their participation in insurance plans and cost of therapy
Try to speak to a few different therapists before making your mind up.
Find the best therapists near you
Find therapists on Zencare, below. Search by insurance, fees, and location; watch therapist introductory videos; and book free initial calls to find the right therapist for you!