In honor of International Women's Day, I'm featuring the work of a few fantastic young women who advocate for increased mental health awareness and compassion. To these wonderful ladies: thank you for everything that you do to make the lives of those impacted by mental illness just a little bit easier. You inspire me every day!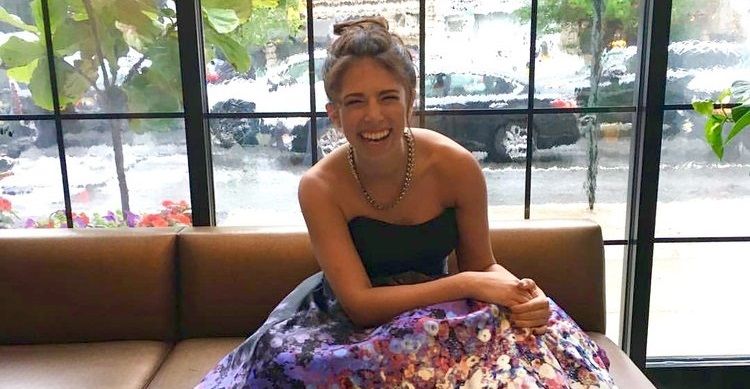 Dayna Altman
I first learned about Dayna through her Zencare blog posts on her mental health story, advocacy, and her documentary. I was so impressed by her openness, energy, and the variety of her advocacy work, including "The BEA[YOU]TIFUL Project," which focuses on body positivity and eating disorder awareness; "Life After," a documentary that follows survivors of sexual violence in their respective healing journeys; and  "Changing the Tape," an organization focusing on changing mental health stigma through community art events. She is even writing an amazing stigma-fighting cookbook relating to mental health called "Bake it Til You Make it," all alongside working towards her Masters in Public Health. Her relentless drive to share not only the happy moments, but the darker days as well, is truly inspiring.
Her advice on small stigma-fighting we can do every day? "I always re-read everything I send (email, social media etc) and take out anytime I apologize for my feelings and for being a person with needs. That goes beyond writing too; I am trying to apologize less in real time with talking. I'm still working on it. Be here, take up space, be you, and don't apologize for it!"
"I love using my voice and my story as power, maybe because I felt so silenced at first when I was officially diagnosed with my mental illnesses. I know how far I had to travel and still have to travel, and as anxious as it makes me sometimes, it is also really exciting for I know no matter what I will always have this innate fire in my soul to speak about my experiences and hopefully make a difference."
Colleen Mann
Colleen is the leader of Project Heal, an organization in Boston that delivers prevention interventions, treatment financing, and recovery support for people who struggle with eating disorders. I love her passion for fine art photography as a way to express her journey toward eating recovery and weight restoration. She's currently taking this passion to a new level while pursuing her Masters in mental health counseling with a specialization in art therapy. Check out her photo project, Recover, which centers on individuals who have struggled with eating disorders.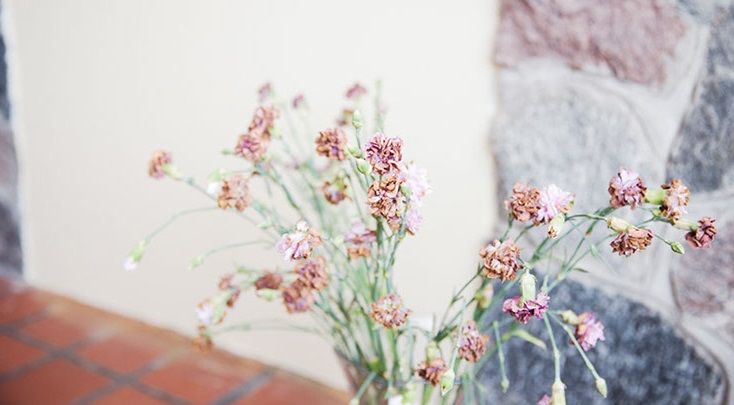 From Colleen's series Imagined Reality, on recovering from her eating disorder.
On what we can all be doing: "We can all work to combat mental health stigma. Gently correcting someone when they make a demeaning remark about someone with a mental illness can begin to shift the culture. Call your local, state, and national representatives and senators and ask what their views and policies are on mental health care. If you're worried about a friend or family member, let them know you are there for them. Asking for help can be scary, but knowing you have an ally supporting you can make all the difference."
"The world is still unsettling to me and it is unsettling living in this body. Is it possible to go on living without my past experience changing my perception on reality? On myself?"
Claire Lynch
Claire is the president of To Write Love On Her Arms (TWLOHA) at Boston College. I actually met Claire in 2010, when we started high school together in New Jersey! Claire has done tons of work with TWLOHA to open the conversation around mental health on her campus. Not only does she create a space within TWLOHA to talk about the normal ups and downs of college life, she's also been a major part of putting together a series called MIND Your Health in the residence halls at BC. This program starts conversations with people who might not be in touch with the mental health community and helps them to know that even if they don't have a mental illness, they still have mental health. I'm constantly inspired by the work she's done to engage individuals who have struggled with mental illness, as well as those with those who are facing the struggles of college life, those who may feel alone or forgotten in this discussion.
Claire's advice on stigma-fighting and taking care of ourselves? "Be willing to speak up, reach out, and be heard even when it's difficult. No one should ever be afraid to ask for help and no one should ever feel like they are alone in their struggles. Asking for help is a sign of strength, not a sign of weakness. Never doubt the power of connecting with others, because you just may be the one thing they need in that moment. In a world that values multitasking and speed of light actions, don't be afraid to slow down and take the time you need."