Finding a therapist in Seattle is not always simple. With numerous factors to consider —location, therapeutic approach, personality and cost among them — choosing someone to help you with life's uphill battles is not straightforward. Ideally, you would seek trustworthy recommendations from friends, but in a city known for its social "Seattle Freeze" almost as much as its coffee beans, making that level of social connection may be difficult, especially if you're new to the area.
If you are struggling to find a therapist, not to worry! Below is a step-by-step guide on navigating the waters of finding the right therapist for you. And when you're ready to start looking, browse the quality-vetted Seattle therapist network on Zencare to find your match.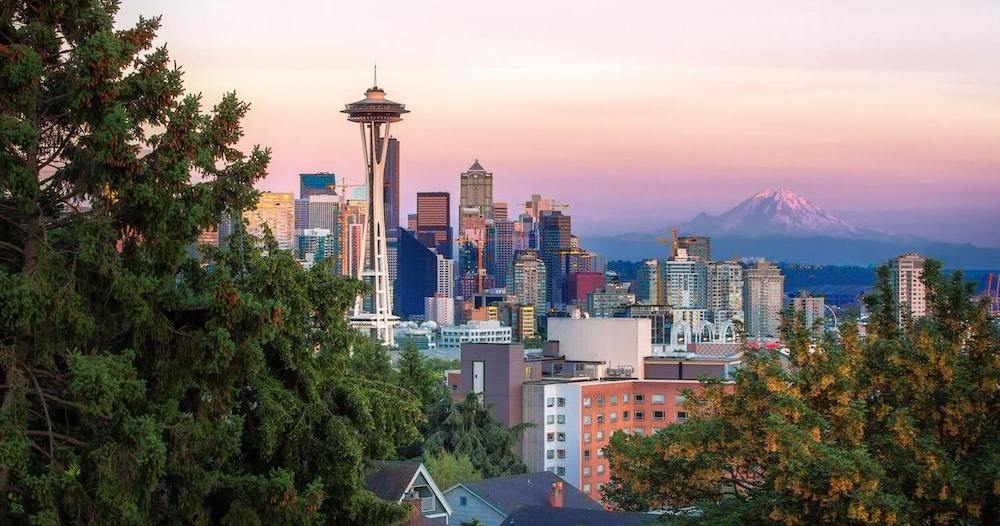 1. Find an in-network or affordable therapist
If cost or affordability is an important consideration for you and you have health insurance, begin the process by searching for in-network providers -- i.e., therapists who take your health insurance.
Here are common health insurances in Seattle and therapists who are in-network with them:
You'll want to begin by checking your coverage for mental health care. Although the importance of mental health care is gaining more attention, it's still notoriously expensive and not covered as well by insurance.
The two important terms to look for are "deductible" (the amount you have to pay out of pocket before your health insurance starts to cover expenses) and "copay" (the set fee you pay at each therapy session). Using an In-Network provider, you can typically expect to pay a $15 - $50 copay at each therapy appointment. Check to see if this applies before or after you meet your deductible.
Also, note that certain insurance carriers like Kaiser Permanente only allow you to see one of their Kaiser therapists if you want the session to be covered. For some, this "one-stop-shop" type of care where you have to get all of your physical and mental health services through one place makes life easier. For others, this can feel limiting if you don't feel your needs are getting met through the choices available. In rare cases, you can get a referral from your Kaiser doctor to see a therapist outside of the Kaiser system. Be prepared to be the squeaky wheel though!
While more Seattle therapists are in-network with insurances compared to other cities, it can still be difficult to find in-network therapists because they are often fully booked. Other therapists choose not to be in-network because insurance companies tend to reimburse mental health professionals at a rate too low to cover the costs of business—facilities, technology, continuing education—the things they need to stay relevant and serve their clients. Adding to that, in order for insurance to cover sessions, they require therapists to give you a diagnosis—a medical reason for you to continue therapy and for the insurance to continue covering it. A lot of therapists feel it's shaky ethical ground.
Should you hit a dead end trying to find in-network therapists, try exploring the following money-saving options:
2. Seek the right therapist for your needs
The therapist you choose should depend largely on your individual needs. A person facing a challenging life transition will likely respond to a different type of therapy than someone with, for example, a diagnosed personality disorder.
You may benefit from a form of talk-based therapy, while another person may wish to learn mindfulness exercises or creative expression. Seek out a therapist who has experience with your area of concern and your goals.
Specialties
Most of the Seattle area therapists you find will likely be trained to address more common struggles like anxiety, depression, life changes, and relationship issues. But some more nuanced challenges require specialized training. If you're seeking therapy for something more complex, like an eating disorder, Obsessive-Compulsive Disorder, couples counseling or addiction, try looking for a therapist who has specific training and specializes in that area.
Therapeutic Approach
A host of counseling and therapeutic models have been developed over the years, many of which are really tailor-made for certain types of emotional issues and life circumstances. Often, therapists choose to become highly trained in a few of these models so that they can expertly serve their clients and become specialized in specific areas.
Skills-based: A therapist who ascribes to a skill-based process aims to equip you with the skills and tools to handle the challenges life sends your way, so that you'll gain more control over your emotional responses and behavior. Seattle is the birthplace of Dialectical Behavioral Therapy (DBT)—a widely used skills-based approach that focuses on teaching mindfulness, communication skills, and techniques to manage emotions—so your chances of finding a therapist who uses DBT or the closely-related Cognitive Behavioral Therapy (CBT) are strong.
Holistic therapy: If you're seeking to learn therapeutic practices like yoga, meditation or artistic expression, consider looking for a therapist who takes a holistic approach.
Insight-based approach: People can frequently trace present situations back to the way they were raised or to past events. Digging in and focusing on past-present connections calls upon a psychodynamic or psychoanalytic approach. Note that while psychoanalytic therapy is one of the most common therapy approaches, few Seattle-area therapists lean on this insights-based model, so they may be more difficult to find.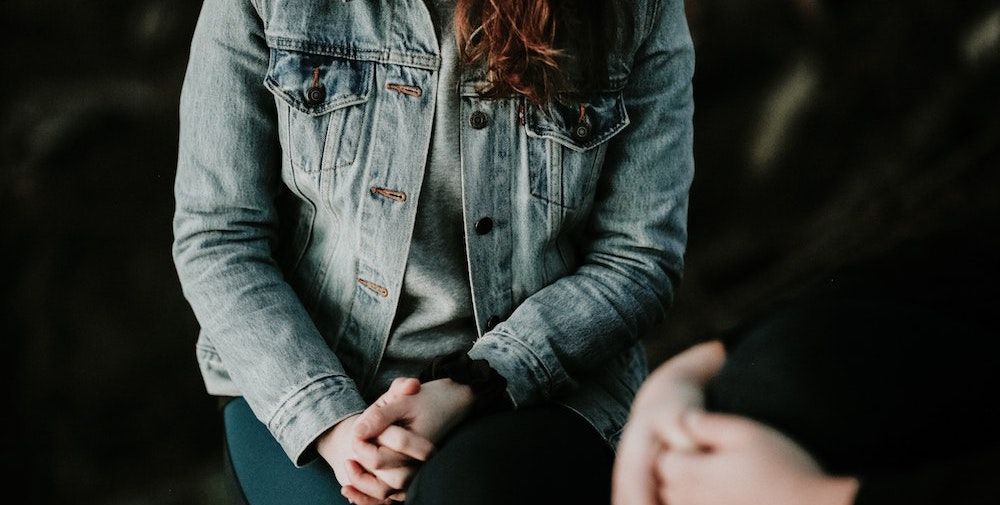 3. Prioritize personal fit
When you enter into therapy, you're entering into a relationship, one that needs to feel safe and comfortable. That relationship, or therapeutic alliance, is the greatest chance you have at making progress through therapy, so it's important that you work with a counselor you can talk freely and relate with. Ask yourself these questions as you're starting therapy to ensure you've found a great personal fit:
Could I see myself forming a connection with this therapist?
Does their approach suit my personality?
Do I feel like I will be heard and respected by this therapist?
Seattle, like so many areas of America, is becoming increasingly diverse—more so in the suburbs than in the city itself—but it is still predominantly white and there aren't many people of color on its list of mental health professionals. There are, however, many therapists who are in tune with racial justice and LGBTQ issues. If finding a therapist who understands your identity and/or culture  is an important aspect of your therapy, consider asking the following questions to  find a culturally competent therapist:
Have you worked with other clients who share my background?
What are your strengths as a culturally competent therapist?
What areas do you specialize in?
4. Check scheduling & other logistics
You can find a therapist with whom you click with and whose fees fit in your budget perfectly, but if you have to drive across town during rush hour or pay a toll every time to get there, a regular therapy schedule is not sustainable. So when you search for your therapist, keep in mind the location and the appointment times.
Location. The closer to home, the better, which may be more realistic if you live outside of the city. If you do have to leave your neighborhood, Seattle fortunately has a lot of public transit options to rely on. Look for an office easily accessible by water taxi, Link light rail, or another form of public transportation so you don't get stuck walking a mile uphill in the inevitable rain.
Schedule. Look for a therapist who offers appointments on a schedule that works for you. Whether it's your work schedule or your kids' activities that are the most complicated, you need to find an appointment time you (and your partner, if seeking couples' counseling) will be able to consistently attend without feeling stressed to make it work.
Consider online therapy. With the availability of video conferencing (and especially after being forced to offer tele-therapy due to Covid), plenty of therapists now offer remote sessions. If that's the best way for you to commit and make therapy a priority. Just be sure the therapist is licensed by the state of Washington, as therapists can only see clients who reside in the state where they are licensed.
5. Keep searching if it's not working
You are not shackled to the first therapist you see. If everything seemed to fall into place, but you and your therapist's personalities or preferences just don't click, or if you're not making progress—reassess. Here are some questions you can ask to determine whether to continue or look for someone new:
Do you look forward to therapy sessions?
Do you feel seen, validated, respected, and heard?
Do you feel your symptoms are getting better?
Have you seen an improvement in your relationships?
Have you gained tangible skills that you can use in daily life?
You're taking a big, important step in seeking therapy, and you owe it to yourself to make the best of it. If it's not a good fit or you feel like you're not getting enough from your sessions, we strongly encourage you to go back to your list and try going elsewhere. The right therapist is out there!