If you're attempting to find a therapist in Denver, the first step is to applaud yourself for taking steps toward stable mental health. You can do this!
The second is realizing that finding a therapist is a multi-step process. Don't let that discourage you. Here at Zencare, we've broken the process down into manageable tasks, and done the research ahead for you, making it easier and less daunting to match you with the right therapist.
There are multiple factors to consider when you're looking for a therapy option that will work for you. For some people, cost is at the forefront of their concerns; others may be most focused on finding a therapist that understands their cultural identity or who has extensive training in a particular area of mental health. Whatever your most pressing issues, know that you are searching in a time when there have never been more options, especially now that high quality online counseling is a viable choice.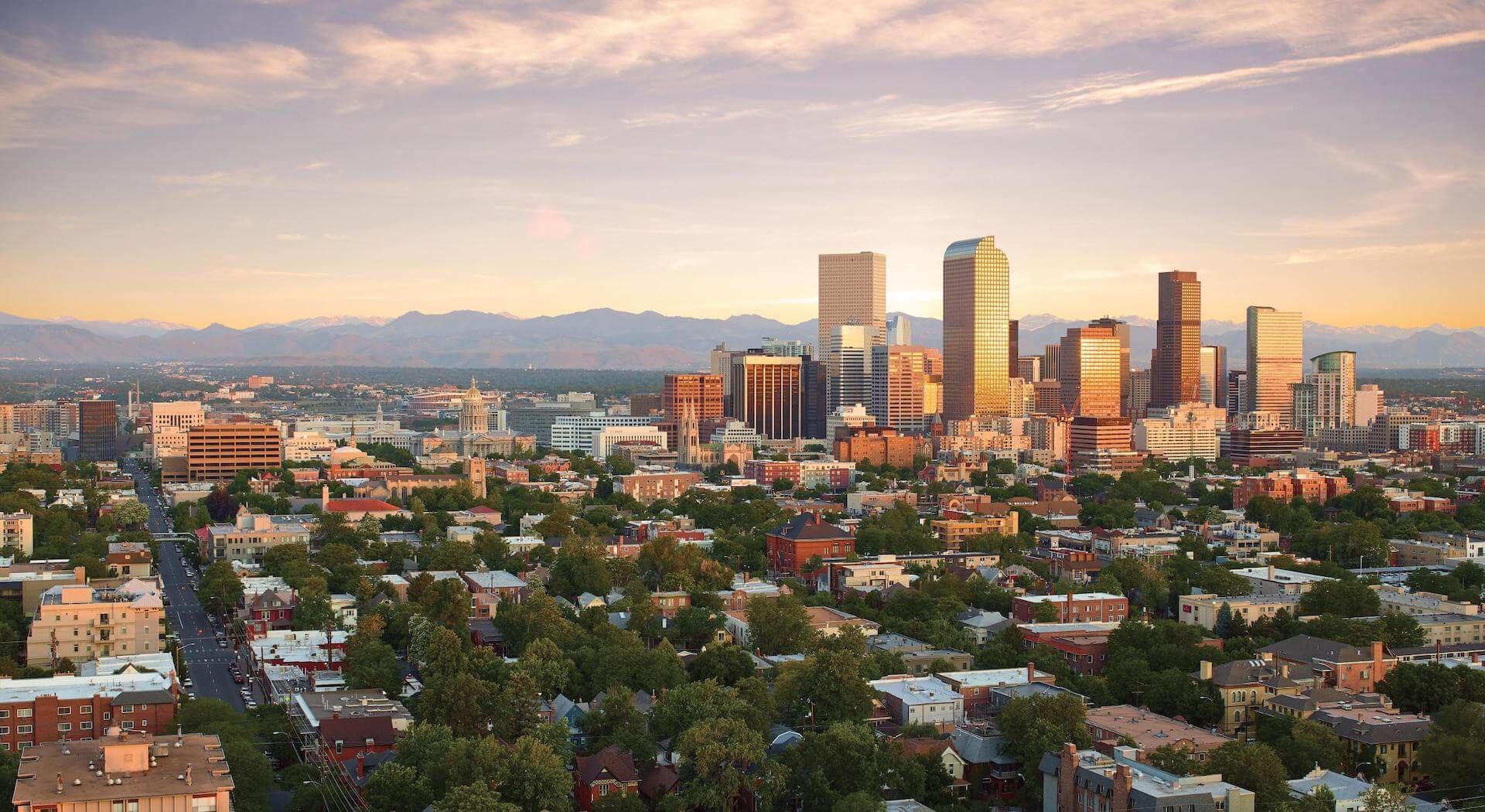 1. Know how to search for low-cost and in-network therapists
Denver is a particularly friendly city when it comes to mental health. Although private pay rates aren't necessarily lower than other areas, running on average $100-150 per session, there's a concerted effort among the therapists there to work with insurance. It makes therapy a lower cost endeavor, reducing what can be a major barrier to emotional wellness. Start by finding an in-network therapist who accepts your insurance. Insurance covers a larger percentage of the fee if you go in-network, and may also cover more sessions. If, however, you struggle to find an in-network therapist who also meets your other needs, a PPO plan will offer out-of-network benefits, as well. The out-of-network benefits may not cover you as thoroughly, but can still make a significant dent in the financial cost of therapy--up to 80% in some cases!
Even in Denver, though, you will find therapists who don't accept insurance, or who don't accept your particular insurance. Your next best option, in that case, is to look for someone who uses a sliding scale system to determine your per session fee. That sliding scale allows for the therapist to adjust his or her fee based on income and ability to pay, and can often lead to a fee that is below $100 per session.
The cost saving mechanisms for therapy don't just end with insurance and sliding scales. There are quite a few mental health resources in the area, especially for at-risk or marginalized groups, like the homeless, veterans, LGBTQ, and non-English speakers. With increasing awareness surrounding mental health, the number of nonprofits that offer reduced rates or even free counseling are also growing. Don't give up on your search; there's nearly always another avenue or resource to explore.
2. Consider how you can address your specific needs in therapy
If you polled 20 people currently in therapy, asking them what motivated them to seek out a therapist, you would very possibly get 20 different answers. For that same reason, therapists may have vastly different approaches, ascribe to different theories of counseling, and have a variety of educational/training backgrounds. The therapist you choose should revolve largely around your area of need. A person dealing with stress or depression may find that nearly every therapist he or she contacts is trained to work with those conditions. Someone with a more nuanced condition, like post-traumatic stress disorder, anorexia, or marital issues, should look for a therapist who is specifically trained and experienced in those areas; fewer therapists will advertise that as their specialty because of the dedicated study necessary.
Even two therapists who are open to and experienced with the same mental health issues may have differing therapeutic approaches. Some therapy will be talk-based. If you know that hashing things out verbally is cathartic for you, and if verbal communication is not especially challenging, a talk-based therapy approach may work. On the other side of that coin, if you would thrive when given opportunities for more creative expression or emotional experience, such as through art or music, you can seek out a therapist who uses those as tools in treatment.
Yoga, meditation, and other mindfulness techniques are becoming increasingly popular, as well, particularly with people who are experiencing stress and anxiety. If finding a calm, quiet space is something you envision as part of a treatment plan, look for a therapist who takes a more holistic approach.
We haven't touched yet on what many people think of when the word "therapy" comes to mind, which may be the "lie down on a couch and analyze your childhood memories" stereotype. While they may not work exactly that way, there are forms of therapy , namely psychoanalysis and psychodynamic therapy, that were designed to specifically help people who may need to understand past events with more clarity in order to get a better grasp on their present condition.
3. Consider personal compatibility with a therapist
If you're going to spend a significant amount of time with one individual, and especially when a large amount of that time will be spent talking and reflecting about very personal matters, it's absolutely vital that you trust each other and feel safe with one another. Progress in therapy takes work, and those feelings of trust and comfort are what helps you to establish the therapeutic alliance you need to earnestly work for one another to meet your goals.
It will take time to truly know if you and your therapist's personalities mesh well, but there are ways you can get a general idea if it will work out early on.

Initial phone call. Whether you initiate the call or you fill out a form and the therapist calls you, this is an excellent chance for you to ask and answer some basic questions and get a feel for the therapist's demeanor.
Determine if cultural identity is important. If your sexual orientation, ethnicity, or religion are a core part of your identity and need to be understood in order for you to wholeheartedly engage in therapy, find out on the front end if your therapist aligns with you in those areas, or if they are supportive and knowledgeable of important aspects of your particular cultural background.
4. Make sure therapy sessions are logistically doable
The frequency of your therapy sessions will likely vary over time. Lots of people attend therapy every other week, but if you and your therapist are on the verge of a breakthrough or if you're in need of more intense counseling, sessions may be weekly or even occasionally on an "as needed" basis.
To make sure therapy fits into your life without major tectonic shifts, look for a therapist in a location that's convenient to you, whether that's to your home, a job, or school. Denver's light rail and bus systems make public transportation a viable option, but if you prefer the fresh air and exercise of biking, bike-friendly lanes and trails are becoming more and more common; find an office that doesn't require the use of an expressway.
And you also need appointment times that can fit into your daily schedule. Depending on your routine, you may find sessions before or after work, during a lunch hour, or possibly in the evening.
Fortunately, we're living in a time (maybe the only good thing that comes out of a pandemic) where online video meetings and virtual counseling sessions are widely available. If you're unable to find the right therapeutic fit within an easy driving/public transportation radius or a time frame that's going to work for you, virtual therapy is a great option. Just be sure that the therapist is licensed in the state of Colorado.
5. Attend your first sessions and continue to assess
The search for the best therapist for you isn't necessarily over just because you've had a first session, or even a second or third. The real work of therapy is a process that takes some time, and you may not know right away whether you've found the right therapist. Ask yourself some questions before you invest in the process:
Do I feel like this therapist is actively listening to me?
Does this feel like a safe place for me to be open and honest?
Am I making progress toward my goals/better emotional health?
Are the logistics of my sessions making this a sustainable plan?
If you think the answer to any of these questions is "no," or "I'm not sure," you really should talk to your therapist about it. It's not uncommon for people to switch to different therapists, and if you've chosen someone who's ethical and professional, he or she will encourage you to take whatever steps you need to in order to live a better life. Because that is what matters most.