Finding an affordable therapist in Denver can be difficult. Most private practice therapists charge between $100 - $150+ per session and finding in-network therapists can be overwhelming: health insurance websites are often outdated and inaccurate, and those who are in-network are hardly ever accepting new patients because their services are so in-demand.
If you do not have the financial means to afford the typical Denver therapy fees, there are a number of ways to afford therapy on a budget, including sliding scales and using out-of-network benefits.
If sliding scales are still above what you can afford, below are institutes that offer need and income-based low cost therapy services, most provided by non-profits and therapist training institutions.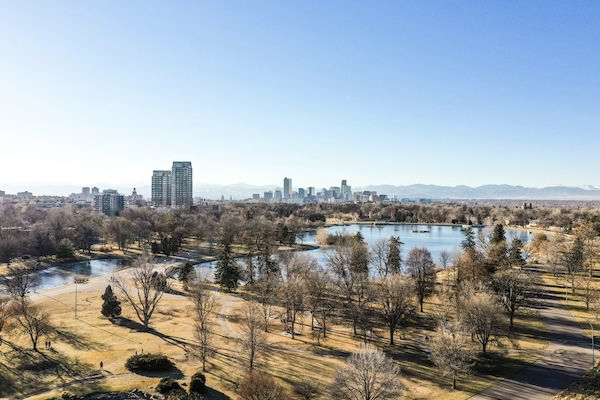 Low cost therapy for college students in Denver
Denver Affordable Counseling
Denver Affordable Counseling's mission is to improve access to affordable mental health care. It provides quality affordable counseling services to individuals, couples, families, children, and adolescents. The team of licensed therapists are dedicated to helping others by providing a safe, warm, and inviting space for personal growth and healing to occur. Some issues that counselors are experienced with include anxiety, depression, eating disorders, difficult life transitions, identity crisis, career, gender & sexuality, education, relationships, personal growth, and more.
Focus areas
Adult, children, adolescent, family and couples therapy
Fees
We offer a low cost sliding scale fee based on household income. Fees for services range between $35 and $50 per 50min session.
Location
777 S. Wadsworth Blvd. #2-103A
Lakewood, CO 80226
Contact information
720.485.3756
University of Colorado Counseling Center
The CU Denver Student and Community Counseling Center provides confidential mental health and counseling services to CU Denver Students and the Denver Metro community. The center serves as a training center for counseling graduate students in the CU Denver School of Education and Human Development (SEHD). Counseling faculty members, as well as professional staff supervise these student therapists. Supervisors and psychotherapists are well-trained in working with diverse psychological issues with individuals, couples, and families. Counselors are also experienced in helping with issues such as school stress, family problems, test anxiety, friendship or relationship problems, feelings of loneliness, and more.
Focus areas
Individual, couples, and family counseling, students, children and adolescents
Fees
CU Denver students receive services for free. Denver Public Schools students and their families receive counseling for $10 per session. Other community members' fees are on a sliding scale based on household income.
Location
900 Auraria Parkw​ay
Tivoli 454 (4th floor)
Denver, CO 80204
Contact information
303.315.7270
Low cost therapy for LGBTQ folks in Denver
Queer* Therapeutic Services
Queer Asterisk's counseling services are queer informed and affirming, with an emphasis on queer resilience and vitality. The counseling services and peer mentorship program bring together compassionate helpers with diverse areas of expertise to strengthen and support the next generation of queer leaders. Queer Asterisk counselors are post-graduate and licensed mental health professionals from diverse backgrounds, all of whom identify as queer and transgender. Services are provided to children, adolescents, and adults. Counselors specialize in gender-affirming treatment of dysphoria, trauma, anxiety, depression, addiction, grief and loss and utilize strengths-based, person-centered, trauma-informed, and evidence-based treatment modalities.
Focus areas
LGBTQ+, individual, family, and group counseling, gender-affirming approach
Fees
The center accepts Medicaid, but not Medicare, and most private insurance providers. The out-of-pocket rate is $125 per 50-minute session. Sliding scale as well as full and partial scholarships are also offered.
Locations
1155 Sherman St,
Suite 311
Denver, CO 80203
Additional locations are in Boulder, Longmont, and Fort Collins.
Contact information
206.323.1768
Glow Counseling
Glow Counseling is a psychotherapy practice run by Moshe Rozdzial, a Licensed Professional Counselor and therapist in the State of Colorado and a National Board Certified Counselor. Rozdzial is also trained in Marriage and Family counseling (couples and relationship therapy) and is a certified sex therapist and addiction interventionist. Glow Counseling focuses on sex therapy, men's mental health, women's empowerment, and couples and marriage counseling, with special attention to sexuality and sexual health in individuals and relationships. Group therapy and phone counseling sessions are also available.
Focus areas
LGBT, couples therapy, sex therapy, trauma, anger management
Fees
$150 for a 50-minute counseling session. Glow Counseling provides a sliding scale fee schedule, based on income, upon request. Insurance is accepted from AETNA and HUMANA. Reimbursement can also be provided for out-of-network insurance coverage.
Location
Moshe Rozdzial, LPC
GLOW Counseling
3500 E. 17th Ave., Suite #3
Denver, Colorado 80206
Contact information
303.399.2314
Low cost therapy in different languages in Denver
Asian Pacific Development Center
The Asian Pacific Development Center provides psychotherapy and counseling services for individuals, couples, families, and groups. Psychological evaluations, psychiatric medication evaluations and monitoring, case management services, and senior outreach are also offered. These services, as well as mental health consultation and education activities, are provided by clinical staff in Hmong, Japanese, Khmer, Korean, Laotian, Mandarin, Cantonese, Taiwanese, Thai, Vietnamese, and English.
Focus areas
Individual, couple, family, and group therapy, multicultural counseling
Fees
Medicaid and various third party insurances are accepted. Private payment is done on a sliding scale.
Location
1537 Alton St.
Aurora, CO 80010
Contact information
303.923.2920
Low cost therapy for veterans in Denver
Make the Connection
Make the Connection is an online resource for veterans, their family members, and friends, who are seeking local support and treatment options for mental health. They provide information about signs and symptoms of topics such as alcohol or drug problems, eating disorders, chronic pain, feeling on edge, trouble sleeping, and many more. They also provide information about different medical conditions such as depression, anxiety, PTSD, bipolar, and schizophrenia. Make the Connection posts videos from other veterans about their experiences and life challenges since leaving the military.
Focus areas
Military veterans mental health information and resource locator
Fees
Make the Connection is a free resource
Location
N/A
Contact information
Veterans Crisis Line: 1.800.273.8255 (Press 1)
Cohen Clinic
The Cohen Clinic provides high-quality and accessible behavioral health care to veterans, their families, the families of active duty service members, and caregivers. Services are available to any person who has served in the U.S. Armed Forces, including the National Guard and Reserves, regardless of role or discharge status. Services are provided by trained and credentialed staff. Veterans and their family members are able to receive services individually and as a family unit at the same place with the same treatment team. The Cohen Clinic will also help connect veteran families to community resources and services, as necessary.
Focus areas
Military veterans
Fees
The Cohen Clinics accept all major insurances, but will work with clients on a case-by-case basis to ensure that any barriers to care are addressed. For those with no insurance, care may be available at no cost.
Location
7800 E. Orchard Rd., Suite 150
Greenwood Village, CO 80111
Contact information
303.724.4255
Low cost therapy for the homeless in Denver
Mental Health America of Colorado
Mental Health America of Colorado provides short-term, free mental health services to low-income children and their families, older adults, and people who are homeless.
Focus areas
Mental health services for homeless, low-income families
Fees
There are no fees for services.
Location
1385 S. Colorado Blvd., Suite 610
Denver, CO 80222
Contact information
720.208.2220
Low cost therapy for older adults in Denver
Urban Balance
Urban Balance has a team of more than 150 licensed therapists who work as independent practitioners in many locations. Some therapists specialize in issues relating to older adults and are experienced in helping clients adjust to the many changes that come with growing older. Issues include life transitions, illness, daily life pressures, losses, difficult relationships, the stress of caring for a loved one, and other concerns that may cause depression, anxiety and emotional difficulties. Urban Balance provides a safe and confidential place to obtain support, insight, guidance, information, tools, resources and skills to help older adults cope with life transitions and the stressors of daily life.
Focus areas
Adults, older adults, individual counseling
Fees
Urban Balance accepts most insurance plans and offers a sliding scale rate.
Location
Dale Parkway: 4495 Hale Parkway, Suite 203, Denver, CO 80220
Centennial: 6851 S., Holly Circle, Suite 200, Centennial, CO 80112
Littleton: 991 Southpark Drive, Suite 100, Littleton, CO 80120
Contact information
888.726.7170
Free helplines in Denver
Rocky Mountain Crisis Partners
RMCP Crisis Line is a free, confidential, 24/7 telephone hotline for mental health or substance abuse crisis help, information, and referrals. Crisis Services are perfect for any individual in need of mental health or substance use help, information and referrals. Anyone who may be depressed, thinking about suicide, going through a hard time, or just needs to talk, can freely discuss any issues with Crisis Counselors, who are there to listen and support callers.
Focus areas
Free mental health helpline
Fees
This is a free resource for everyone in Colorado.
Location
N/A
Contact information
M - Sun: 4pm to 12am
844.493.8255 (TALK)
Other low cost therapy services in Denver
Denver Mental Health Collective
Denver Mental Health Collective (DMHC) is dedicated to providing affordable therapy in Denver. A wide variety of counseling services, such as individual, family, and group, as well as online counseling are provided. Therapists help individuals overcome anxiety, depression, and trauma and have specialized training in helping adults, teens, and children. Clients' needs are matched with specialization areas of clinician, which include therapy for anxiety, depression, trauma, anger, relationship issues, career and life transitions, eating disorders, and more.
Focus areas
Individual counseling, depression, life transitions, trauma
Fees
Most services are covered by major insurance companies, including Colorado Access Medicaid.
Location
2121 South Oneida St.
Denver, CO 80224
Contact information
M - F: 12pm to 5pm; weekend and after-hours available by appointment
720.863.6100
MDS Counseling Center
The Maria Droste Counseling Center is a nonprofit that offers psychotherapy and counseling services for adults, children, teens, couples, and families. With over 25 licensed therapists, clinicians have various specialities in therapy, including relationship issues, trauma and illness, mood and anxiety disorders, and children and families. With the goal of providing affordable counseling for all members of the community, the center provides individual therapy for adults and children, couples and marriage counseling, and family therapy for those who lack health insurance, have inadequate health insurance for mental health issues, or have limited income to access counseling through the private sector.
Focus areas
Relationship issues, trauma and illness, mood and anxiety, children and families
Fees
Fees are sliding scale.
Location
1355 South Colorado Blvd., Suite C-100
Denver, Colorado 80222-3305  
Contact information
303.867.4600