Finding a therapist in Chicago can be an overwhelming process. You may have difficulty finding an available therapist who takes your health insurance; not receive return calls from therapists you reach out to; or realize when you go in for an appointment that the therapist you have found isn't a good fit.
But don't give up! Knowing what questions to ask, and what resources to use, can make the therapist search process much smoother. Read below for tips on how to find the best therapists in Chicago.
How to find the best therapist for you in Chicago: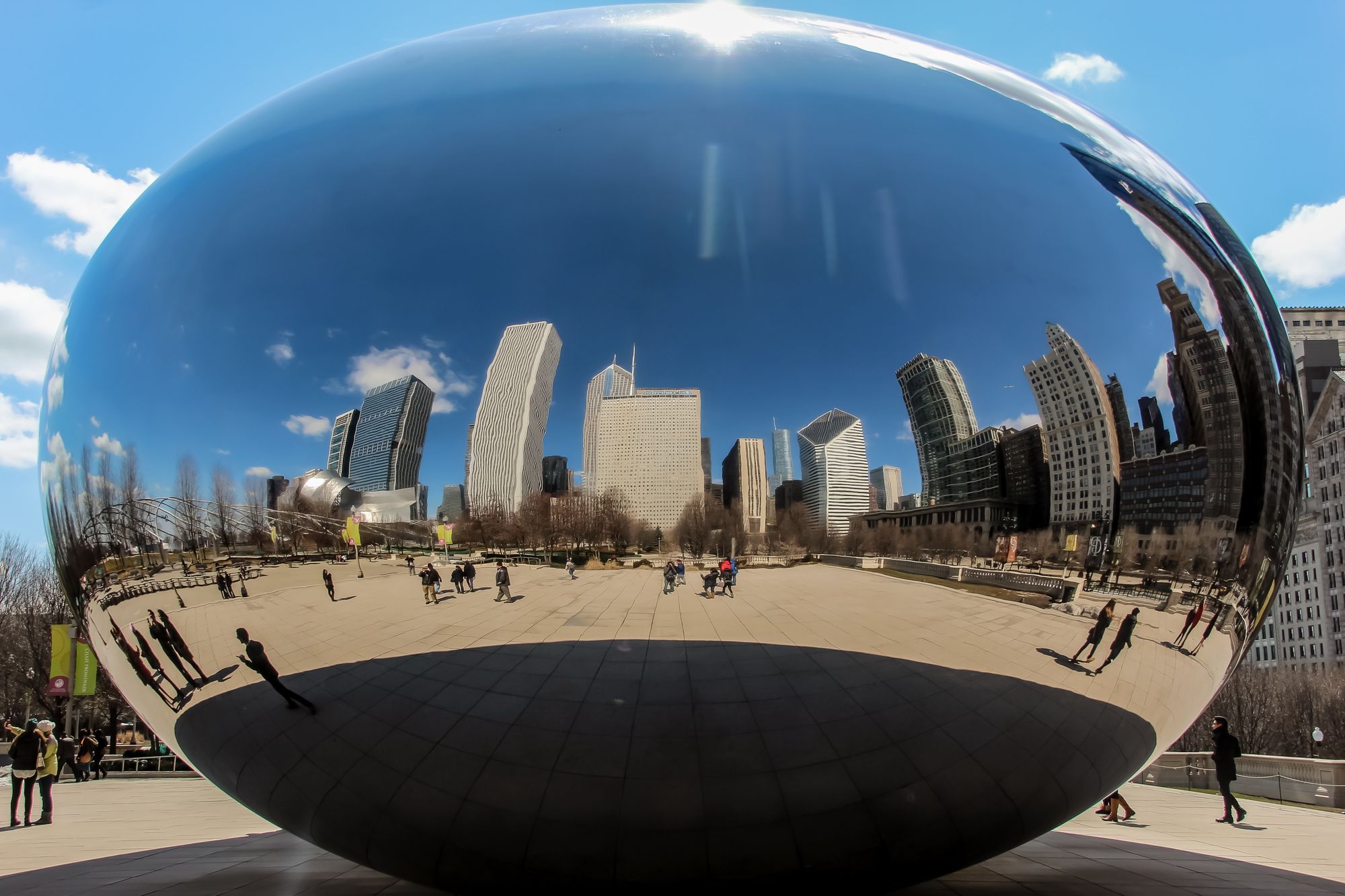 1. Insurance: Search for therapists take your health insurance
How do I find Blue Cross Blue Shield Illinois therapists?
If you have Blue Cross Blue Shield of Illinois, you're in luck! About 80% of therapists in Chicago who advertise on national therapist directories are in-network with Blue Cross Blue Shield Illinois, making it the most commonly accepted health insurance among therapists in Chicago.
This is because Blue Cross Blue Shield Illinois pays therapists better than other insurances in Chicago. As a result, it can be easier to find Blue Cross Blue Shield therapists in Chicago compared to other health insurances.
How much does therapy cost using Blue Cross Blue Shield Illinois?
The amount you pay at your therapy session depends on your specific Blue Cross Blue Shield of Illinois health insurance plan. That said, most Blue Cross Blue Shield Illinois plans have copays averaging $15 - $50 per session for in-network therapy appointments.
To find out how much your therapy sessions will cost, you will want to check your deductible (how much you pay at each session before your health insurance benefits apply) and copay or coinsurance (the amount you pay at the time of the appointment).
Why is it hard to find a therapist who takes my health insurance?
If you have health insurance that's not Blue Cross Blue Shield, it can be hard to find a therapist in Chicago who accepts your plan. That's because certain health insurances pay therapists lower fees. As a result, many of the best, highly trained therapists in Chicago choose not to be in-network with those health insurances.
Those who do take health insurances (other than BCBS) are often not accepting new clients because their services are so in-demand.
2. Fees: Find out-of-network therapists within your budget if needed
If you're struggling to find a therapist who takes your health insurance, consider expanding your search to include therapists who are outside your health insurance network, or out-of-network.
Expanding your search to include therapists who are not in-network with your health insurance can significantly speed up the process of finding a therapist who matches what you're looking for.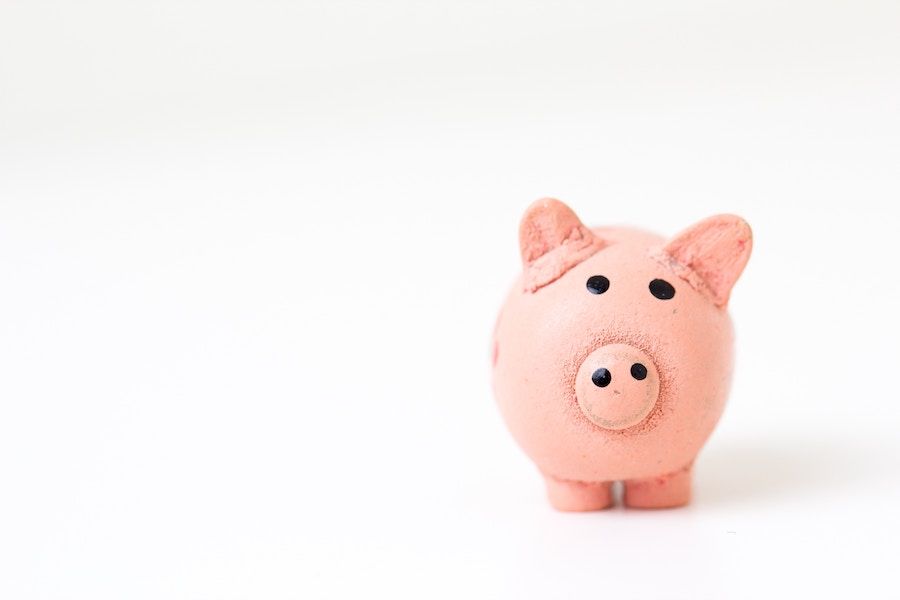 Payment for out-of-network therapy
If you see an out-of-network therapist, you pay the therapist's full session fee at the time of the appointment.
You can apply for your health insurance's out-of-network benefits to receive partial reimbursement for your sessions, too.
How much does therapy cost in Chicago?
Therapy sessions in Chicago average about $120 to $165 per session if you are paying out-of-pocket, or without your health insurance. Your health insurance plan may reimburse you a portion of this fee if you apply for out-of-network reimbursements.
If you have insurance that covers therapy, you can expect to pay between $15 and $50 per session; some plans require your deductible to be met before health insurance benefits kick in.
How to find affordable therapy in Chicago
Here are ways to find affordable therapy options in Chicago if you have trouble finding a therapist who accept your insurance:
1. Try asking for a sliding scale
"Sliding scale" refer to the range of fees that a therapist is willing to accept for clients with limited resources.
For instance, while a therapist's standard session fee might be $150 per session, they may list a sliding scale of $80 - $150. This means that when possible, they will work flexibly within your budget and offer lower fees to help you receive mental health care.
2. Look or institutes that offer need-based therapy services
If sliding scales are still above what you can afford, there are institutes that offer need and income-based affordable therapy in Chicago. Most affordable options are provided by non-profits and therapist training institutions.
Related: Ways to Afford Therapy Without Insurance, or When You Can't Find In-Network Therapists
Benefits to seeing an out-of-network therapist
There are many benefits to seeing an out-of-network therapist, including:
Decreasing your wait time for starting therapy: Out-of-network therapists are typically able to accommodate new clients sooner, and may be more flexible with your scheduling and clinical needs. (By contrast, therapists who are in-network with health insurances frequently have months-long waiting lists.)
Broadening your therapist search pool: If the primary criteria of your search is insurance, you may immediately eliminate the vast majority of available therapists, leaving you with few options and little choice.
Focusing your therapist search on personality fit and expertise: When you expand your search with more options, you're more likely to find someone you click with. You can also focus on other criteria, such as finding an expert in a specific approach or challenge you are experiencing.
You can also seek reimbursement from your health insurance company using your out-of-network benefits.
Also, try asking therapists for a sliding scale (lowered session fees for therapy). Or expand your search to include remote therapy sessions.
How to apply for out-of-network benefits
Here are steps to use out-of-network benefits:
1. Check your out-of-network benefits. You can find these in your Summary of Benefits on your insurance website or in your member packet. Look for these terms:
Out-of-network deductible: The amount of money you pay out-of-pocket before you're eligible for reimbursement.
Coinsurance: The percentage of the service fee you're ultimately responsible for paying.
2. Call your insurance company. Find the member phone number on the back of your insurance card, and ask these questions:
How much of my deductible has been met so far this year?
What is my out-of-network deductible for outpatient mental health?
What is my out-of-network coinsurance for outpatient mental health?
Do I need a referral from an in-network provider to see someone out-of-network?
How do I submit claim forms for reimbursement?
3. Ask your therapist for a Superbill
The Superbill is a document that details how many sessions you've had, and the total fee. Typically, clients are in charge of sending this directly to their insurance company at the end of each month.
4. Get your out-of-network reimbursement
Though you're responsible for paying the entire session fee at the time of the appointment, depending on your specific plan, your insurance company will mail you a check to reimburse a portion of that cost.
Does health insurance cover out-of-network therapy?
To check if your health insurance covers out-of-network sessions, call the member phone number on the back of your insurance card, and ask what your out-of-network mental health benefits look like.
If you have good out-of-network benefits, your insurance company may reimburse you as much as 80% of each session fee, depending on your plan and the therapist's rate.
Invest in your mental and emotional health
We know – therapy isn't an inexpensive endeavor. But investing in your mental health can have a ripple effect, with long term benefits for your health and even finances.
If you go out to restaurants, bars, and coffee shops, could you allocate some of that to a biweekly therapy budget? Your therapist can even help you think of ways to set a personal budget, so that you can continue to afford and invest in therapy.
Think of going to therapy as a comparable expense to a gym membership: You're making an investment in your mental health that will benefit you today, and for the rest of your life.
3. Personal fit: Find a therapist who you feel comfortable with
While great therapist share common characteristics – such as empathy, communication, and listening skills – the ultimate key to successful therapy is a strong personal fit between you and your therapist.
This includes your level of trust, comfort, and openness with the therapist, as well as your ability to agree with your therapist on the objectives of therapy.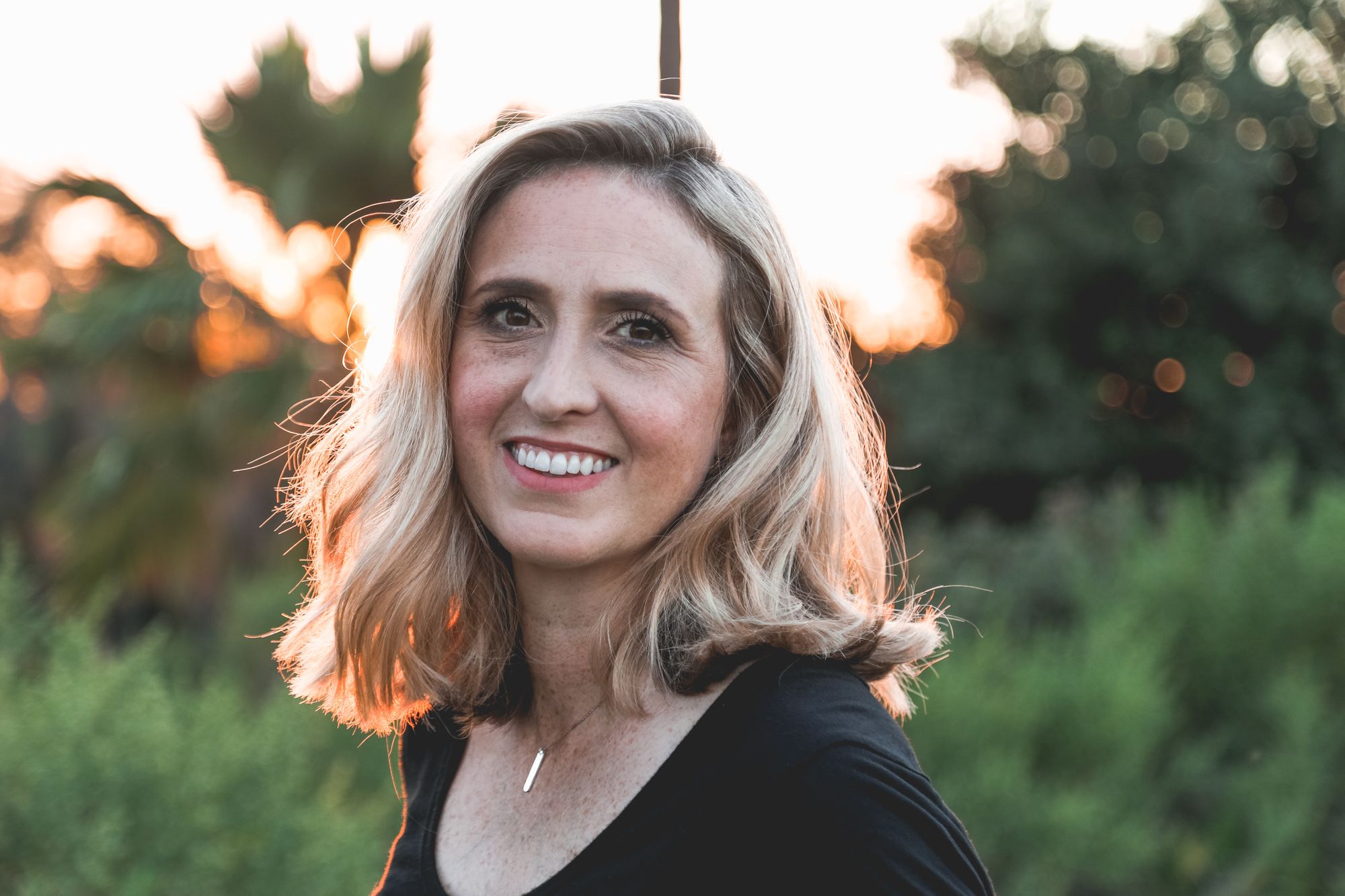 How do I assess fit with a therapist?
The emotional bond between a client and therapist is called the "therapeutic alliance." Studies show that the quality of the therapeutic alliance is a reliable predictor of successful therapy outcomes.
In your therapist search, prioritize a therapist you feel a connection with to increase your chances of making progress in therapy.
How do you assess fit prior to the first therapy session?
Prior to an in-person session, try to gather information about the therapist's style online.
Ask the following questions as you look through their website:
Does their written content speak to your struggles?
Do they seem knowledgeable and professional?
If they have an introductory video, watch how they talk about their practice. Would you feel comfortable in a therapy room with them?
If a therapist offers a free initial call, take the opportunity to learn more about their practice, too!
What questions should I ask a therapist on the initial call?
Use the initial call as an opportunity to ask further questions about a therapist's approach and expertise, assess personal fit, and determine logistical feasibility.
These can include:
What is your experience working with clients who are encountering this problem?
What does a typical therapy session with you look like?
Are you in-network with my insurance?
If not, can you offer a sliding scale?
How often would I need to come in for sessions?
Do you typically give long-term or short-term treatment?
Additionally, ask yourself:
Would I feel comfortable sharing more with this therapist?
Do I feel like this therapist can really help me and knows what they're talking about?
At the end of the initial call, think about whether you want to set up an initial appointment. Be honest with yourself and the therapist. If, after the intro call, you don't think he or she is the right fit, you can say so.
If you're not sure, you can say, "I'm considering a few options, but can I get back to you by phone or email?" (Just make sure to follow up and let them know your decision!)
How do I assess fit after the first few sessions?
Sometimes, it's easy to tell if a therapist is not the one for you.  But other times, knowing if you want to continue seeing the therapist can be more nuanced and difficult to tease apart.
Determine if you've found a  good therapist-client fit by assessing your level of connection with the therapist and the progress you've made:
Do I feel a connection with this therapist?
Do I look forward to attending treatment sessions with them?
Am I content with the balance of talking and listening that I do in this therapy session?
Do I feel symptom relief?
Have I learned a tangible skill for my mental wellbeing?
Have I gained useful insight into the experiences I'm having?
If, after four to five sessions, you feel you haven't gotten much out of the sessions, it's okay to let your therapist know it isn't working.
While it can be daunting to start over with a therapist, too many people stay with a therapist for years with no significant change! Seeking out a new therapist can be empowering, and help you start making progress sooner.
4. Accessibility: Consider a therapist near you and ask if they offer remote sessions during the winter
To make therapy a habit that's easy to stick to, set yourself up for success by making sure your therapist is accessible for your location and lifestyle.
Find a therapist who is close to your home or office. If possible, keep the commute to the office under 30 minutes.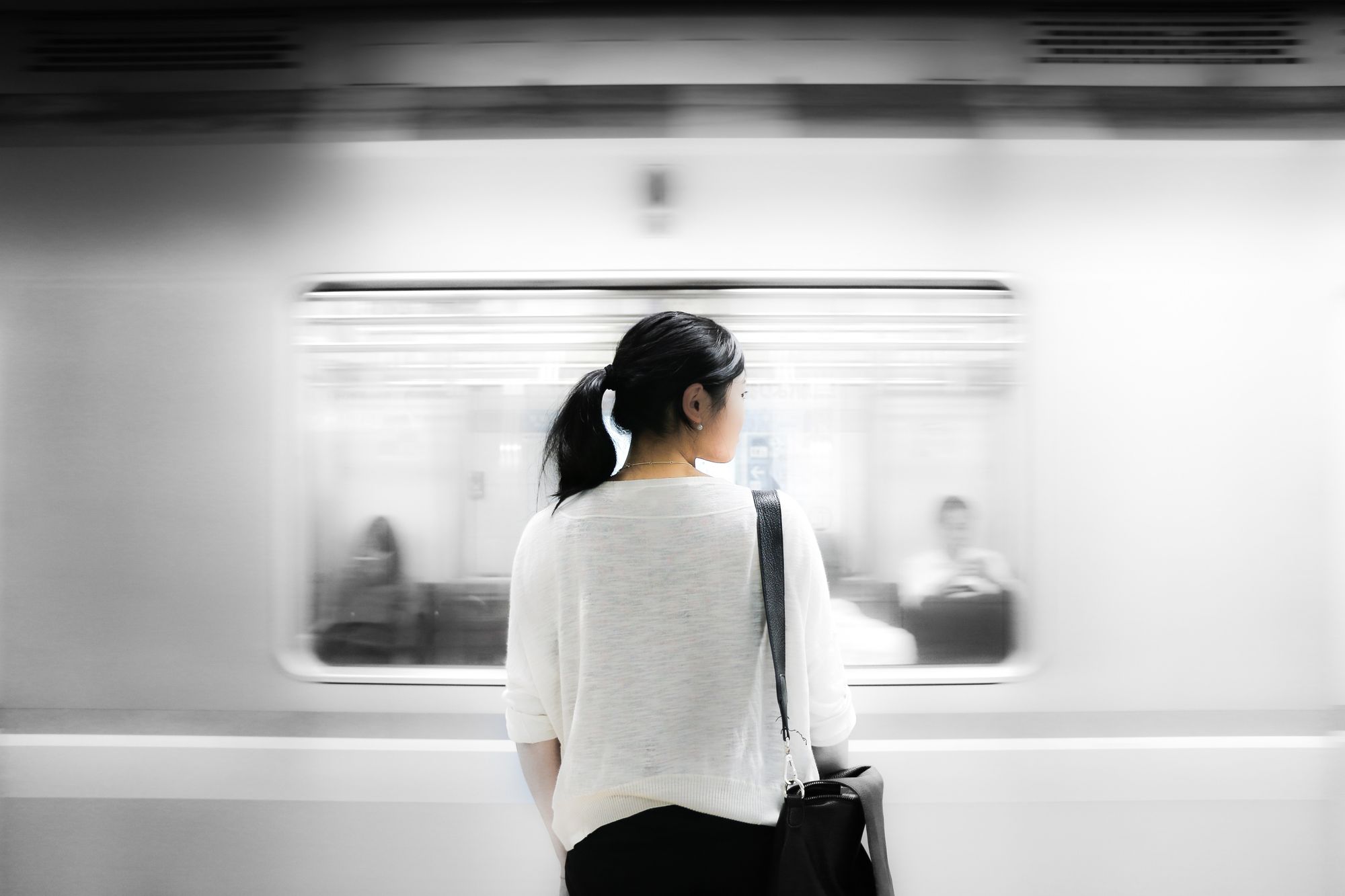 Where are Chicago therapists located?
In Chicago, most therapists are located in business areas, like the Loop. You might consider seeing a provider whose office is near your work; if possible, try fitting sessions in after work or on your lunch break.
It can be hard to find therapists with offices in certain areas, including South Side, so if you're having trouble finding a therapist near your home or office, consider expanding your search to include therapists offering remote sessions.
Remote therapy sessions in the winter
Remote online therapy can be a great option in a city with weather extremities like Chicago, as the weather can often be an inhibitor to therapy seekers going to sessions.
Many therapy seekers choose not to start therapy, or skip sessions because of the cold (or heat) they have to endure to get to their therapists' office.
Plus, remote online therapy sessions have additional benefits – they're great if you travel often, need flexible hours, or simply want to expand your search beyond your immediate neighborhood.
Benefits of remote online therapy
While there are pros and cons to remote therapy, here are a few of the benefits:
The convenience of being able to seek help anywhere – whether you're traveling, at home, or otherwise unable to attend an in-person session.
Potentially lower costs, especially for clients paying out-of-pocket.
Easier for anyone with physical limitations to access help. Whether you have a physical disability or newborn baby that prevents you from leaving home, you still have access to help.
Note that if you find a remote therapist who has an office in Chicago, you don't have to be exclusively remote! You can also meet the therapist for in-person sessions, and continue remotely when necessary.
Does remote therapy work?
Yes, studies into the effectiveness of online therapy reveal promising potential.
In one study, tele-psychiatry patients reported that they:
Were overall satisfied with the session (96%)
Could present the same information they would in an in-person session (93%)
Felt comfortable in their ability to talk to their therapist remotely (85%)
Does insurance cover remote therapy sessions?
The short answer to this question is: Sometimes!
If you have Blue Cross Blue Shield, for example, your plan may include virtual visits through their MDLIVE platform. Not all therapists are able to provide this service, however. United health insurance also often covers remote therapy.
Other insurances may not cover remote therapy.
5. Availability: Check therapist's availability and office hours
How can I book morning, evening, and weekend therapy appointments?
If you have limited availability, search specifically for therapists with evening appointments, and ask them upfront if they have openings at the times you need. You can also consider expanding your search to include therapists who offer remote therapy sessions.
The summer and the month of January tend to be slower times for therapists and they may have more availability, too. Consider establishing a relationship with a therapist during these months so you can call on them if anything arises in the future.
6. Specialization: Find a qualified therapist who specializes in your concerns
If you're seeking help for a specific concern, or want to try a certain therapy type (such as cognitive behavioral therapy), you can ask therapists if they have expertise in that area. Doing so ensures they'll be able to help you with your unique needs.
The best therapists receive advanced training, continue to hone their skills, participate in peer consultation and supervision, and know when to refer out clients to experts in their specific issues.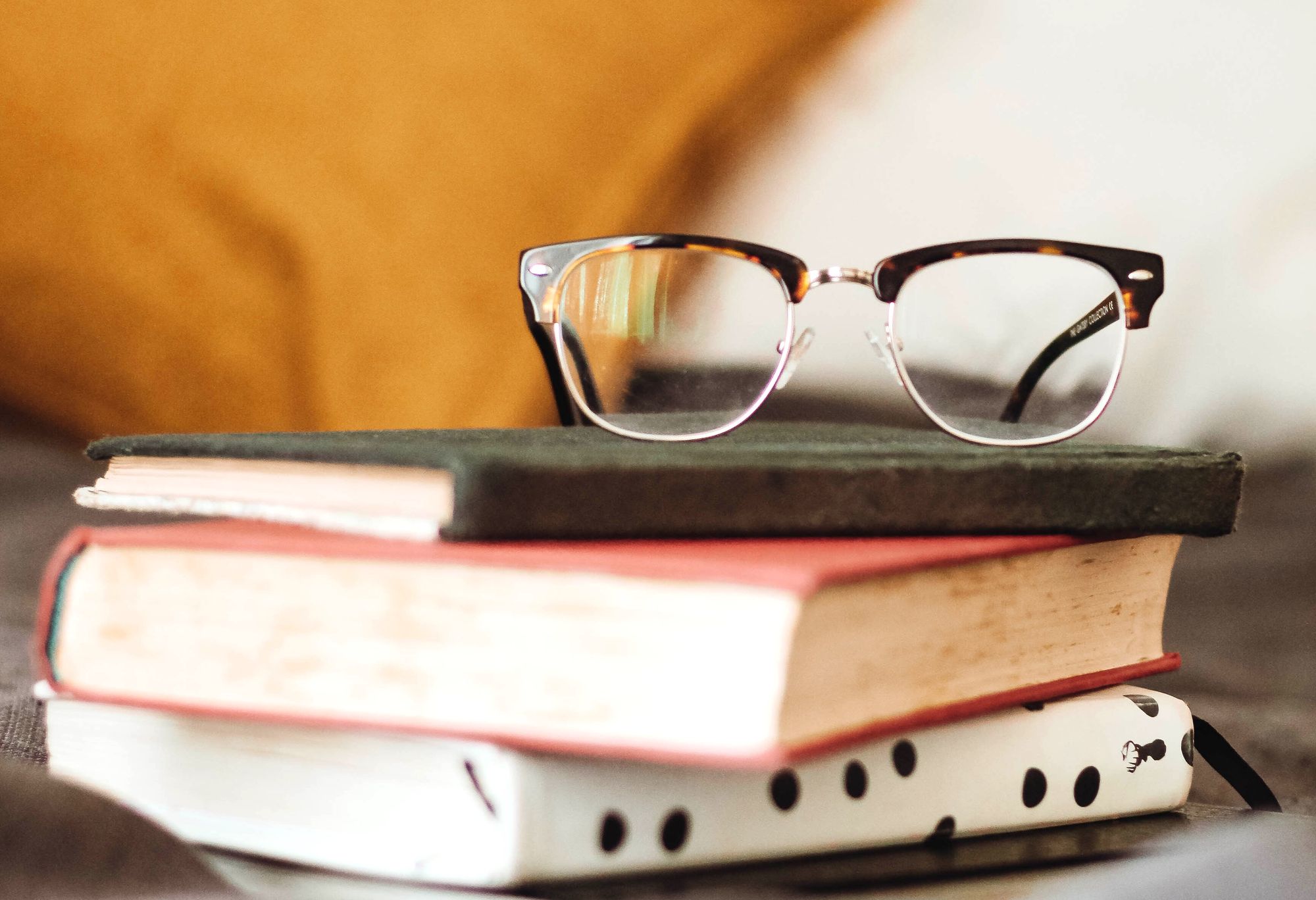 Qualifications to look for in a therapist
Look for signs of quality, training, and basic licensing when searching for a therapist in Chicago:
Is the therapist actively licensed in Illinois?
What advanced trainings have they received in the specialty you're seeking?
Can they identify the mental health topics they don't have experience in and need to refer out?
Check these basic requirements as you conduct your research.
Make sure to also check off the basics! In conducting interviews for Zencare's Chicago therapist network, we've encountered many unlicensed therapists, therapists who haven't taken continuing education courses or trainings for years, and those who will see clients for decades on concerns that likely could be resolved in shorter periods of time.
You can check therapists' license on the Illinois Department of Financial & Professional Regulation; or, go through Zencare, where every member in our network of therapists has been verified and vetted by our team.
Specializations in therapy
Most therapists can help with prevalent concerns like general anxiety, depression, stress, life transitions, and relationship issues.
In Chicago especially, many therapists have experience working with clients who experience Seasonal Affective Disorder (SAD), trauma, substance use, and anxiety. However, certain mental health challenges call for specialized trainings in evidence-based care.
These include, but are not limited to, eating disorders, bipolar disorder, phobias, obsessive compulsive disorder, couples therapy, sex therapy, and major mental illnesses.
If you have a specialty that you're interested in treating, seeing a specialist can save you years of therapy and potentially thousands of therapy dollars.
Best therapy types
Outside of specialized areas of mental health, the best therapy approach is based on what's most effective for you.
Therapists will often integrate more than one approach, and understanding different therapy approaches can help you make an educated decision as you consider different therapists.
The big schools of thought in therapy can be divided into psychodynamic therapy and cognitive behavioral therapy (CBT).
Psychodynamic therapy focuses on gaining insight into how your early life experiences (for example, your relationship with your parents) affect your present day relationship patterns, interpersonal struggles, personality, and emotional development. The goal is to use this insight to reshape your understanding of yourself, heal emotional wounds, and perhaps shift relationship patterns and behaviors. Psychodynamic therapy is longer-term, lasting from several months to many years, depending on your need.
Cognitive behavioral therapy (CBT) focuses on recognizing negative thought patterns and changing thoughts and behaviors through concrete skills. The focus is on finding practical solutions to your present-day challenges. Sessions may involve homework assignments for you to try outside of session, and therapy is typically more short-term, often eight to twelve weekly sessions, over the course of two or three months.
There are tons of other types of therapy approaches, including holistic therapy and couples counseling. Most therapists, however, use some combination of the approaches and skills they've learned through various trainings.
It's likely that some of these therapy approaches appeal to you more than others, and that some are more relevant to your reasons for seeking therapy. Ask potential therapists how they approach treatment to gain greater insight into what therapy with them might look like.