Finding an affordable therapist in Chicago can be difficult. Most private practice therapists charge between $150 - $200+ per session and finding in-network therapists can be overwhelming: health insurance websites are often outdated and inaccurate, and those who are in-network are hardly ever accepting new patients because their services are so in-demand.
If you do not have the financial means to afford the typical Chicago therapy fees, there are a number of ways to afford therapy on a budget, including sliding scales and using out-of-network benefits.
If sliding scales are still above what you can afford, below are institutes that offer need and income-based low cost therapy services, most provided by non-profits and therapist training institutions.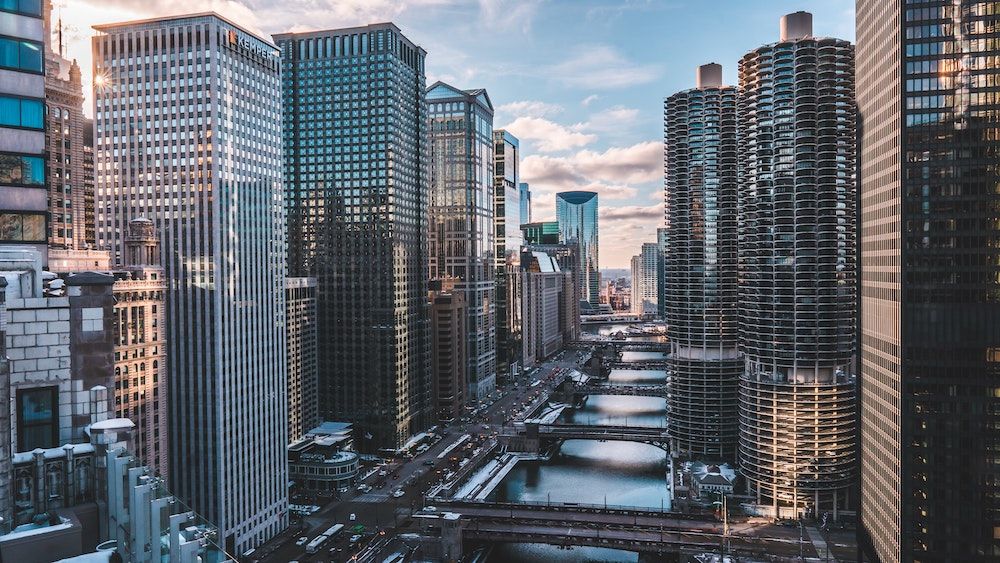 Low cost therapy for college students in Chicago
Northwestern Family Institute
The Family Institute at Northwestern University is a behavioral health organization that engages in research, education, and clinical services to strengthen and heal children and adolescents, couples, families and individuals. Treatment is tailored to match client's unique needs and goals. The Family Institute runs the Bette D. Harris Family & Child Clinic, which is focused on providing affordable therapy. The Clinic is staffed by Northwestern University graduate level therapists-in-training, who are educated and supervised by highly trained licensed therapists.
Focus areas
Individual counseling, family and couples counseling, child and adolescent counseling, LGBTQ
Fees
The Bette D. Harris Family & Child Clinic provides counseling services on a sliding fee scale, with $15 as the average fee per session. Insurance is neither required nor accepted.
Location
8 S. Michigan Ave.
10th Floor
Chicago, IL60603
United States
Additional therapist locations are in Evanston, Westchester, and Northbrook.
Contact information
Hours vary depending on the availability of individual therapists.
847.733.4300
Low cost therapy for LGBTQ folks in Chicago
Depth Counseling
Depth Counseling is a psychotherapy center specializing in a psychoanalytic approach to uncover the sources of emotional suffering and guide clients to true healing through comprehensive, professional counseling. Depth Counseling specializes in treating people with anxiety and depression, but also offer LGBTQ+ counseling, couples therapy, premarital counseling, trauma/PTSD therapy, and more. Therapists have worked with many individuals who identify as LGBTQ+ and are experienced in providing educated support and safe spaces to work through gender and sexuality-related experiences, in addition to aiding those who have suffered co-morbid trauma.
Focus areas
LGBTQ+, individual therapy, couples therapy
Fees
Many therapists are in-network for Blue Cross Blue Shield PPO (BCBS PPO). Sliding scale is offered for patients who do not have insurance and/or are unable to get coverage.
Location
Ravenswood: 2650 West Montrose Avenue Suites 301 & 302, Chicago, IL 60618
Hyde Park: 6127 South University Avenue Suite 107, Chicago, IL 60637
Loop: 122 South Michigan Avenue Suites 1432 & 1450, Chicago, IL 60603
Contact information
312.464.7043
Center on Halsted
Center on Halsted is a comprehensive community center serving the behavioral health needs of Chicago's LGBTQ community. Services include individual therapy to those who are 13 and older and a variety of therapy groups meant to support, connect, and unite LGBTQ individuals and allies who share similar challenges and are working on making changes in their lives. Single visit appointments are also available to those needing letters to support their gender affirming surgeries. Our services are offered both in English and Spanish.
Focus areas
LGBTQ+, individual and group therapy, letters of support for gender-affirming surgeries
Fees
Center on Halsted is in-network with Blue Cross Blue Shield PPO, Aetna PPO & HMO, Magellan, and Medicare. For clients who do not have health insurance or Medicaid, cost of therapy will be based on current household income, number of dependents, and ability to pay. Fee per session ranges from $20 to $120 depending on your income. Group therapy is typically $15 per person per session. Single visit appointments for gender-affirming surgery support is free.
Locations
3656 N. Halsted Street
Chicago, IL 60613
Contact information
M - Sun: 8am to 9pm
773.472.6469 (Ext. 460)
Low cost therapy in different languages in Chicago
Chicago Center for Wellbeing
The Chicago Center for Wellbeing provides integrative and holistic programs and approaches towards therapy and well-being. They are specifically experienced in applying multicultural therapy principles to their work with clients, whether in cognitive behavioral therapy, couples counseling, or family therapy. The influence of the client's culture is weighed throughout every aspect of the therapeutic process. Services are offered in English, Serbian, Bosnian, and Croatian. Members of minority groups who can benefit from their multicultural approach include immigrants, refugees, racial or ethnic minorities, religious groups, and LGBT individuals.
Focus areas
Individual and couples therapy, multicultural counseling, LGBT
Fees
Chicago Center for Wellbeing is in network with Aetna, Blue Cross Blue Shield PPO, Blue Choice, Cigna, Humana, and Optum/United Health Care. Sliding scale is considered on a case-by-case basis.
Location
230 E Ohio Street Suite 705
Chicago, IL 60611
Contact information
M - F: 8am to 8pm; Sat: 8am to 5pm; Sun: 8am to 1pm
312.539.3345
Multicultural Counseling Associates
Multicultural Counseling Associates, P.C. (MCA) is a private practice located outside Chicago in Oak Park, IL, specializing in work with people from diverse backgrounds and experiences from all walks of life. Therapy is provided in English and Spanish. Therapists are experienced in work with Lesbian, Gay, Bisexual and Transgender individuals and families, providing counseling using a social justice framework of celebrating diversity and inclusivity. Other areas of specialization include therapy for depression and anxiety, recovery from trauma, parenting support, family counseling, acculturation, and stress management.
Focus areas
Individual, family, and group therapy, multicultural counseling, LGBTQ
Fees
MCA is in-network with Blue Cross Blue Shield (PPO and some HMO plans), TriCare/Humana Military, Magellan, Aetna, Cigna, West Suburban & MacNeal Health Providers, Amita Health Network, and United Health Care. For clients without insurance coverage, MCA provides sliding scale based on income.
Location
137 N. Oak Park Avenue Suite #402
Oak Park, IL 60301
Contact information
708.689.9814
Low cost therapy for veterans in Chicago
Make the Connection
Make the Connection is an online resource for veterans, their family members, and friends, who are seeking local support and treatment options for mental health. They provide information about signs and symptoms of topics such as alcohol or drug problems, eating disorders, chronic pain, feeling on edge, trouble sleeping, and many more. They also provide information about different medical conditions such as depression, anxiety, PTSD, bipolar, and schizophrenia. Make the Connection posts videos from other veterans about their experiences and life challenges since leaving the military.
Focus areas
Military veterans mental health information and resource locator
Fees
Make the Connection is a free resource
Location
N/A
Contact information
Veterans Crisis Line: 1.800.273.8255 (Press 1)
Road Home
The Road Home Program provides mental health care and wellness to veterans of all eras, service members and their families at no cost and regardless of discharge status. The outpatient program consists of weekly therapy sessions for veterans, service members and their families impacted by the invisible wounds of war. The Outpatient Program includes individual and group therapy for veterans, service members and family members including children and adolescents, parents and siblings, friends and caregivers.
Focus areas
Military veterans and family members
Fees
Services are offered with no out-of-pocket costs for patients regardless of ability to pay, discharge status or length of service. If patients have insurance, the insurance company will be billed, but Road Home will pick-up all co-pays. No patient will receive a bill from Road Home.
Location
325 South Paulina, 2nd floor
Chicago, IL 60612
Additional locations are in Effingham and Broadview.
Contact information
312.942.8387
Low cost therapy for the homeless in Chicago
Heartland Alliance Health: Behavioral Health and Addiction Services for the Homeless
Heartland Alliance provides residential services tailored to meet the complex needs of people who have a history of homelessness, a serious mental illness, and, often, a co-occurring substance use disorder. The Behavioral Health and Addiction Services program includes managed scattered-site units throughout Uptown whose residents receive case management services through Heartland Alliance or other mental health providers in the community. Services are typically provided in English and Spanish; with advance notice, services can be provided in more than 35 different languages. Eligibility criteria include homelessness, serious mental illness. Applicants are selected via Chicago Central Referral System.
Focus areas
Residential and mental health services for homeless, substance abuse
Fees
For most sites, participants will be required to pay 30 percent of their income toward housing. There are no fees for other services.
Location
Headquarters: 4750 N. Sheridan Rd, Chicago, IL 60640
Other programs and units are located throughout Chicago.
Contact information
M - F: 8:30am to 5pm
773.751.4103
Low cost therapy for older adults in Chicago
C4 Community Counseling Centers of Chicago
C4 is a nonprofit organization operating community mental health centers in Chicago, at which services are provided for children, adolescents and adults. Staff help people manage mental health problems, overcome substance use and recover from traumas including sexual assault and abuse. C4 offers a variety of counseling services including group, individual and family counseling which are helpful in dealing with a range of stresses and life struggles. Specifically for older adults, C4 offers home-based therapy and counseling services.
Focus areas
Adults, older adults, adolescents, group, individual and family counseling
Fees
C4 accepts Medicaid and Medicare, as well as Aetna, Blue Cross Blue Shield PPO, Humana, Cigna and United Healthcare.
Location
C4 Clark: 4740 N. Clark St., Chicago, IL 60640
C4 Broadway: 5710 N. Broadway St., Chicago, IL 60660
C4 North: 2542 W. North Ave., Chicago, IL 60647
Contact information
773.769.0205 (services and 24-hour crisis line)
Free helplines in Chicago
National Alliance on Mental Health (NAMI) Chicago
Chicago's branch of the National Alliance on Mental Illness (NAMI) provides resources for various services, support groups and education courses about mental health in Chicago. NAMI Chicago's free and confidential helpline is open seven days a week, staffed by clinicians and peers who can guide callers through types of treatment, lend a compassionate ear, and provide resources and referrals for mental health professionals and clinicians. NAMI Chicago services family members, individuals, friends, and communities in need of mental health support.
Focus areas
Free mental health helpline
Fees
NAMI Chicago is a free resource for everyone.
Location
1801 W Warner Ave Suite 202
Chicago, IL 60613
Contact information
M - F: 9am to 8pm
Sat - Sun: 9am to 5pm
833.626.4244
Illinois Department of Health Services Warm Line
The Illinois Department of Health Services operates a warm line for those who would like to receive support with mental health and/or substance use challenges. Wellness Support Specialists are professionals who have experienced mental health and/or substance use recovery in their own lives. They are trained in recovery support, mentoring, and advocacy and are ready to listen and support. The Warm Line is not a crisis hotline, but is a source of support for individuals or family members to recover.
Focus areas
Free mental health hotline
Fees
The hotline is a free resource.
Location
N/A
Contact information
M - F: 8am to 5pm
866.359.7953
Other low cost therapy services in Chicago
Adler Community Health Services
Adler Community Health Services (ACHS) is the clinic of Adler University, aiming to increase access to quality mental healthcare and social supports for Chicago residents. Clinical behavioral health services are provided to individuals, couples, families, and groups. Services are primarily provided by a multidisciplinary team of master- and doctoral-level graduate students supervised by licensed clinicians (psychologists and marriage and family therapists).
Focus areas
Individuals, couples, family, and group therapy
Fees
Adler Community Health Services offers a per-day-of-services payment model rather than the traditional fee-for-service. This means that an individual may utilize multiple services from the agency at one time and only pay once for the day. The menu of clinical services for each contracted day are: coordination of care, orientation to ACHS services, individual therapy, couple and family therapy, group therapy, psychological assessment, community crisis intervention, and more.
Location
17 N. Dearborn Street
Chicago, IL 60602
Contact information
312.662.4000
Email: kosten@adler.edu
Chicago Women's Health Center
Chicago Women's Health Center (CWHC) offers individual and partners/couples counseling, as well as occasional groups and workshops. Counselors are licensed staff members, clinical interns completing their graduate level training, or volunteer counselors donating their time in the counseling program. Counselors work with a range of  issues including depression, anxiety, childhood trauma, sexual assault, domestic violence, relationships, gender, sexuality and health concerns. The center uses a feminist-relational counseling approach, stressing equality in the counseling relationship.
Focus areas
Individual, couples, and group counseling
Fees
Services are offered on a self-pay sliding fee scale. Payment plans are also offered to further support accessibility. Although CWHC relies on client fees to continue providing affordable health care services to all, they do not turn anyone away based on ability to pay.
Location
1025 W. Sunnyside, Suite 201
Chicago, IL 60640
Contact information
M - F: 9am to 4pm; Sat and evenings: by appointment
773.935.6126 (Ext. 200)