For many couples, it's hard enough to squeeze sex into the work week, let alone identify and straighten out any, ahem, kinks.
Enter sex therapy.
We know – there are so many misconceptions about what really goes on behind those closed sex therapy doors. (Spoiler alert: It's markedly similar to traditional psychotherapy!)
Here's what, exactly, you can expect at a sex therapy session: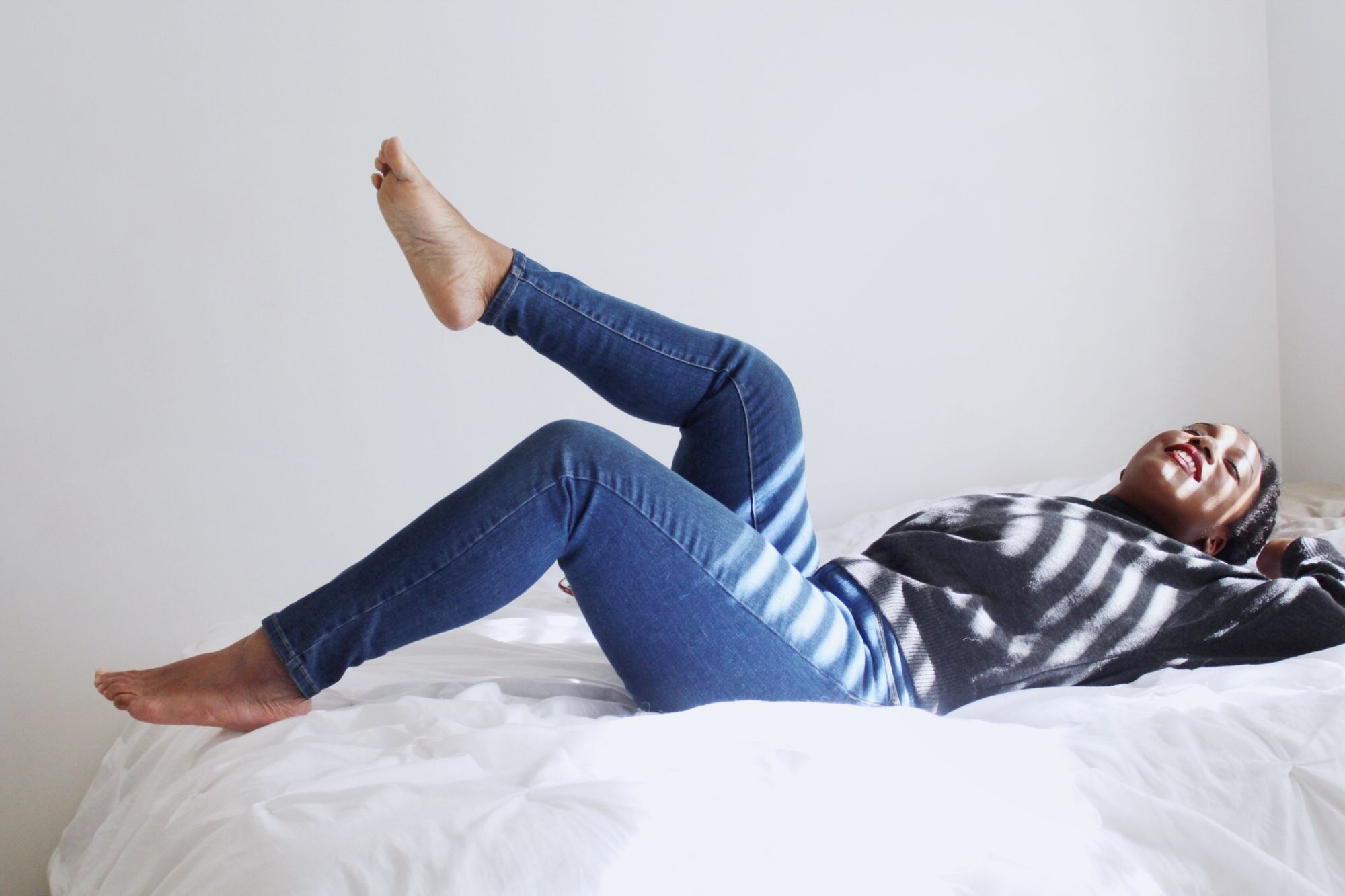 What, exactly, should I expect at my first sex therapy session?
Get ready to share some personal details – there's no such thing as TMI in sex therapy.
"The intake appointment for sex therapy is similar to psychotherapy intakes in general with the added inclusion of a focus on sexual health, relationship, and trauma history," explains Gretchen Blycker, a sex and couples' therapist who lectures on Human Sexuality at the University of Rhode Island.
In your first session, your therapist will likely want to get a sense of the context surrounding your concerns. This can look similar to traditional therapy intakes, with the added focus on sexuality and the concerns you are bringing in.
Laura Federico, a licensed clinical social worker in New York who specializes in sex-positive positive approaches to intimacy, agrees.
"Generally, when attending a therapy session with sexuality as your primary concern, you can expect your therapist to gently inquire around what has been bothering you, and what you would like to be different," she says.
What questions will a sex therapist ask in the first session?
In your first therapy session, a sex therapist may ask you questions around the following topics:
Your sexual history, both as individuals and (if applicable) as partners
Your general mental health history
Your sexual orientation and gender identity
Your family and your relationship with them
Any traumatic experiences or history that the therapist should be aware of
Any physical or medical concerns that may be affecting the current issue
The course of your relationship and what it's like outside of sex (if the issue is related to a partnered relationship)
Your typical sexual habits, including frequency and type of sexual contact and masturbation
How you show desire and affection, beyond sex
If a medical problem might be involved, your therapist may also take a more detailed medical history or refer you to a physician for an examination or medication management. For example, if you are seeking sex therapy for erectile dysfunction, your therapist may recommend a medical assessment to rule out any medical causes before addressing psychological and relational reasons, too.
Other times, traditional psychotherapy may be recommended to address mental health concerns prior to, or in lieu of sex therapy.
"Sometimes, it becomes apparent that one or both of the couples may have a significant mood disorder, which would require psychiatric care first," says Dr. Raymond Zakhari, a triple board-certified psychiatric nurse practitioner and sex therapist in NYC.
Additionally, "If one of the members is a trauma survivor (especially sexual trauma), then individual therapy may be necessary."
Based on this intake appointment, your sex therapist will work with you to find the best course of action in treating underlying medical, relational, or psychological causes, if any.
What happens in a typical sex therapy session?
Sex therapy sessions may include:
Building skills for pleasure and arousal as an individual and/or couple
Learning ways to manage anxiety, including performance anxiety around sex
Improving communication with your partner that may interfering with pleasure
Education around anatomy, sexual functioning, and pleasure
Examining any dependencies on erotic sources for arousal, like pornography
Identifying masturbation habits that aren't conducive to functioning with a partner
Understanding the body-mind connection and what stimuli work for you
Shifting the focus of sex from a performance and orgasm-focused one to an embodied experience where arousal and erections are free to ebb and flow
Addressing any underlying mental health concerns, such as anxiety and depression preventing you from feeling desirable
Just like with other types of therapy, sex therapy is customized to each client. It can involve both insight-oriented work, such as processing the psychological causes of your concerns around sex and sexuality, as well as hands-on homework in between sessions to develop skills.
Sex therapy often also includes some form of educational component, whether it's learning about your or your partner's anatomy or getting information about the science behind satisfaction. Sometimes, the simple sharing of information tailored to your situation can be one of the most helpful aspects of seeing a sex therapist.
As in all talk therapy, the goal of therapy is to explore the reasons why you have been experiencing difficulty, identify your desires in a non-judgmental and compassionate way, and empower you to cope with strength and insight.
"When working with sexuality, this might mean removing performance-based expectations, embracing individual unique desires, and gently processing painful experiences from the past," explains Federico.
What can a sex therapist help with?
Sex therapists can help with a wide range of concerns, including relationship issues, physical pain, intimacy concerns, and erectile dysfunction.
Common problems sex therapists can help with include:
Pain with sexual touch
Feeling disconnected when engaging sexually with a partner
Processing past sexual trauma in one's current relationship
Building trust and safety
Discomfort with fantasies
Frustration achieving orgasm – alone, and/or with others
Motivation to explore new ways of expressing desire
Managing triggers
Reconnecting with sexuality after major life events
Exploration of lifestyle that feels authentic to sexual preference
Sexuality in the context of infertility
Ways to foster intimacy in long term relationships
A lack of sexual desire for one's partner, or low libido
Erectile dysfunction
Premature ejaculation
Undesired or out-of-control sexual behavior with partners or alone
Pornography addiction
Healing from infidelity
As Federico explains, "a sex therapist can be very helpful and supportive for a wide range of concerns."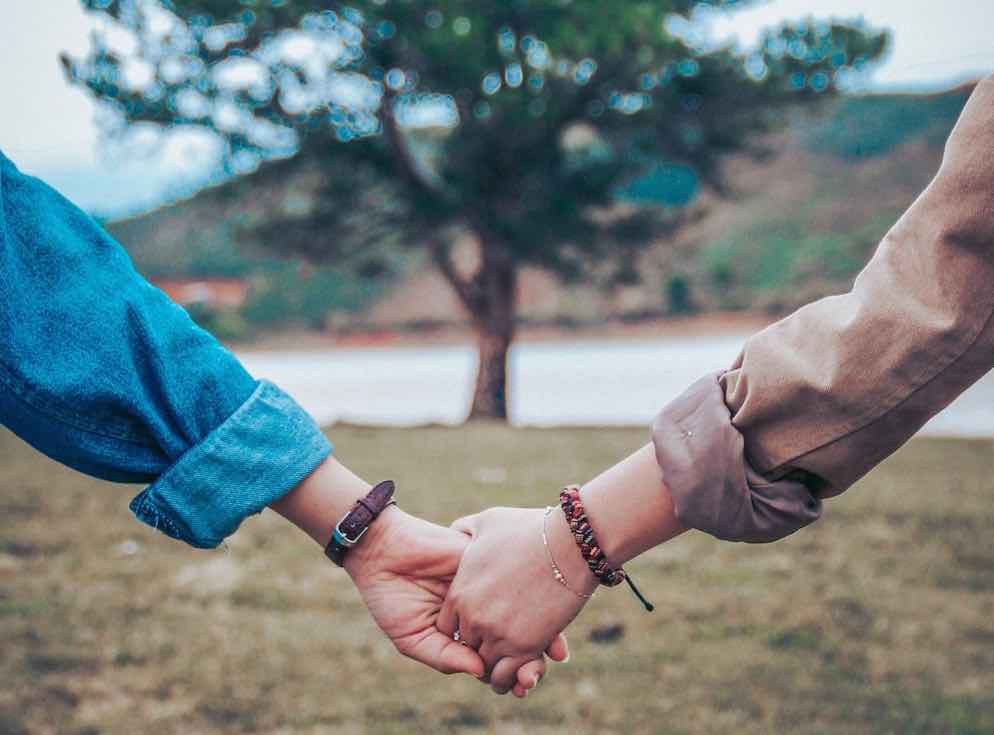 When should I reach out to a sex therapist?
It's especially recommended that you seek out a sex therapist when your sex life (or lack thereof) becomes overwhelming to the point that it's impacting your life and confidence.
That said, sex therapy isn't limited to worries or concerns.
Dr. Jason Greenberg, a psychologist and sex therapist in Manhattan, explains that anything that "relates to sexual desire or behavior falls under the sex therapy umbrella."
Feeling stuck in something related to your sexuality? A sex therapist can serve as a professional guide.
Curious to try a new kink or explore open relationships? A therapist can help you navigate the do's and don'ts.
Looking to try something new in your relationship? A sex therapist may assign you homework, which can serve as a permission of sorts to add excitement to your relationship.
Wait – homework for sex therapy? What's that like?
Sex therapy assignments "might include practicing ten minutes of affirming sensual touch while removing critical expectations around performance," says Federico. They're certainly a lot more fun than your calculus homework from high school!
As with all therapy types, positivity and patience are key – and the particulars depend on the presenting issue.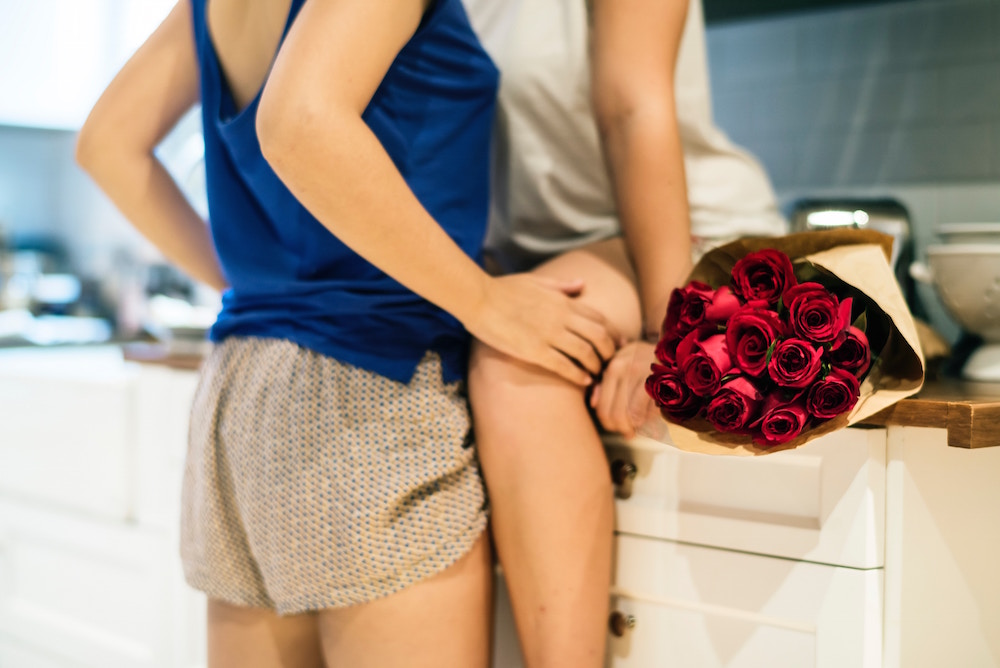 It's uncomfortable talking about sex with another person — how do I deal with that?
Talking about sexuality can feel challenging for many of us – and sex therapists, like all psychotherapists, are aware of that.
"Your therapist will provide a non-judgmental space for you to express any feelings you've been carrying," Federico assures, "and if it's proving difficult to share what has been on your mind, your therapist will guide the session with some thoughtful and compassionate questions to learn more about you and what you're looking for."Any uncomfortable questions I should brace myself for?
Be prepared to answer questions ranging from the type of sexual activities you've engaged in to any issues that may have emerged from your sexual relationships. You may be asked to share about the pattern and frequency of masturbation or what your orgasms are like. You may be asked about how you show desire and affection beyond sex. You may also be asked to talk about your body, and how you feel about it.
Regardless of the specific questions asked, each therapist is looking to understand what sex used to look like, how it's currently looking, and how you would like it to look. The therapeutic alliance, aka the relationship you build with your therapist, is of utmost importance, and a good sex therapist will work at your pace and comfort level.
Of course, everything you share with your therapist is confidential and sessions are meant to be a judgement-free zone.
Does sex therapy involve physical touch or intercourse with the therapist?
No, sex therapy does not involve sexual contact with or in front of a therapist. Sex therapy is still under the umbrella of psychotherapy, in which concerns are being treated from a psychological, mental health, and relational perspective.
The American Association of Sexuality Educators, Counselors, and Therapists (AASECT) in fact indicates that therapists "shall not engage, attempt to engage or offer to engage a consumer in sexual behavior whether the consumer consents to such behavior or not."
There is a separate experiential treatment known as sexual surrogacy, which usually involves sexual contact with a trained practitioner. However, most sex therapists do not work with sexual surrogates, and while you may discuss this option with your provider, it will never be a required part of sex therapy or something you have to do.
So is every session exclusively about sex?
Not necessarily. Blycker, for example, takes an integrative, holistic, and mindfulness-based approach to sex therapy.
"It is important to have a clear understanding about what is currently important to the client in the present," she says.
She also assesses for tangential topics, like boundary maintenance, practicing a compassionate relationship with one's self and partner, healthy and effective communication, and developing mindful practices to inform decisions.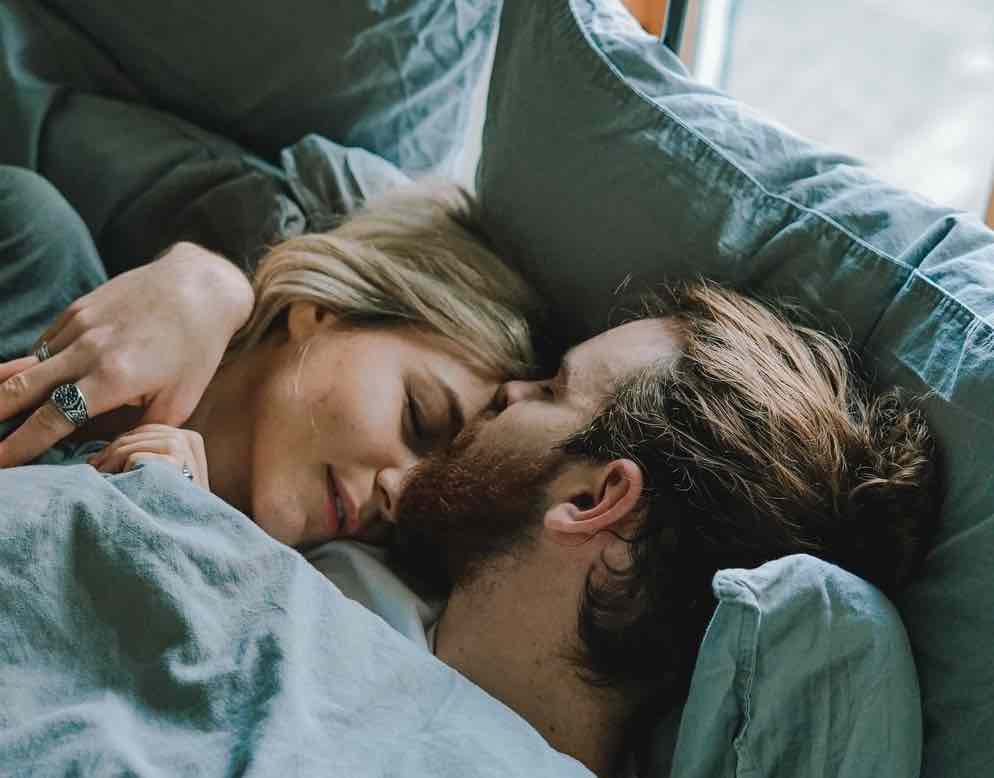 I'm down for sex therapy, but my partner isn't. What should I do?
Great news! Sex therapy can involve both partners, or just one, if the other is reluctant.
According to Dr. Greenberg, "Sex therapy can be just as effective whether both members of a couple or one partner is engaging in treatment."
Federico agrees. "Seeking support around sexuality in therapy does not mean there has to be a partner, or partners, involved," she says. "Our own individual relationship with our sexuality is incredibly important, and there is a great deal of work we can do alone with a therapist."
Just like each person in a relationship is responsible for attending to and caring for one's own mental and physical health," adds Blycker, "each person is responsible for caring for and being a steward of one's sexual health."
And hey – should your partner want to join down the line, that's a possibility, too! "If one person is choosing not to participate in taking care of the sexual relationship, I would be curious why – and would work create a welcome environment in therapy if they chose to join," says Blycker.
When should I choose sex therapy over medications?
According to Dr. Greenberg, if there are no identifiable physiological or medical causes behind one's sexual dysfunction, your best bet is sex therapy, over pharmacological solutions.
"If someone is unsure whether or not their problems have a psychological or physiological cause, he or she should consult with a urologist or gynecologist first," he explains.
That said, for erectile dysfunction, there are benefits to both ED pills and sex therapy, and assessing the two options can be a helpful first step. Medications can be helpful in cases where there are physical causes behind the ED or for individuals who could benefit from regaining confidence and overcoming psychological blockages.
What should I look for in a sex therapist?
Many of the factors to look for in a therapist and choosing if your therapist is right for you are similar to other traditional therapist search considerations.
That said, for sex therapy, Blycker emphasizes the importance of seeking a therapist with training in sexual health, "due to the additional education about sexual health and functioning," plus comfort with dialogue focusing on sex, sexual behaviors, and gender-related topics, to name a few.
Here are a few things to look for in a sex therapist:
Specialized training in sex therapy and sexual health — While therapists differ in their approaches to addressing sexual health related concerns, a therapist who has training specifically in sex therapy and sexual concerns will likely have the knowledge and skills to help you through your challenges. It may also be helpful to find a therapist who has AASECT (American Association of Sexuality Educators, Counselors and Therapists) certification.
Trust, non-judgment, and feeling comfortable — As with all therapy types, you should feel comfortable and confident with your therapist, and express yourself openly and without fear of judgment. Your therapist should make you feel your concerns are heard and addressed, and a strong therapeutic alliance is being built. This is especially true of sex therapy, in which the topics can often feel uncomfortable and outside the realm of typical therapy topics.
Assessment of progress throughout treatment — Sex therapy can be an effective treatment modality both psychologically; make sure you are seeing progress throughout your treatment, and raise any concerns with your therapist as they arise.
Curious and want to continue your sex therapy learning journey? Read on for our ultimate guide to sex therapy and finding sex therapists, explanation of sex therapy and sexual health and dysfunction, how to choose between ED pills and sex therapy, and common questions about sex therapy for ED.