If you live in NYC, chances are you've seen an ad for erectile dysfunction pills on the subway or around town. Brands like forhims and Roman are making meds accessible by simple delivery.
It's a natural branding evolution – after all, 15 years ago Viagra helped shatter the taboo of taking pills for erectile dysfunction. But when should you choose ED pills vs. sex therapy? Is sex therapy a viable alternative for those seeking a pharmaceutical-free option?
Here's what sex therapists recommend considering if you're choosing between sex therapy and erectile dysfunction pills: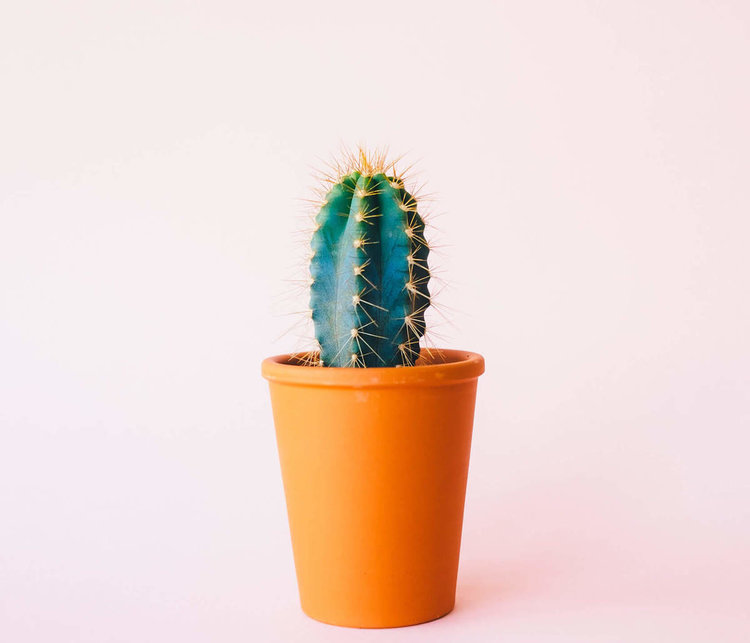 First, know that erectile dysfunction is extremely common, affecting over half of men.
Erectile Dysfunction is extremely common at all walks of life.
The prevalence of mild- to moderate-ED is more than 50% – and increases by 10% per decade over the age 40 (aka 40% of men at age 40, 50% men at age 50, 60% of men at age 60, 70% of men at age 70) [1]. The prevalence of complete ED — referring to the total inability to achieve or maintain erections sufficient for sexual performance — increased from 5% at age 40 to 15% at age 70.
While the prevalence of ED increases with age, ED occurs in younger men as well, and is often overlooked. One study of more than 27,000 men from eight countries showed an ED prevalence of 8% among men 20–29, and 11% among men 30–39 years old [2]. Medical professionals also cite complaints of ED in younger men are becoming more frequent [3].
Recognize that erectile dysfunction can have medical, situational, relational, and/or psychological causes.
The causes of ED vary vastly, including medical, situational, relational, and psychological causes. Distinguishing these causes is an important first step.
Medical causes of ED include, but are not limited to:
High blood pressure
Diabetes
Heart diseases
Obesity
Psychological causes of ED can include:
Anxiety
Stress
Depression
Relationship challenges
Communication problems
Performance anxiety and/or guilt
Alcoholism, smoking, the use of other types of drugs, and sleep disorders can also contribute to ED.
If you have persistent ED, start with a physical exam to check for any medical conditions first.
If you or your partner is experiencing persistent ED, a medical assessment and physical exam with a primary care physician and/or a urologist is the recommended first step.
As Dr. Raymond Zakhari, a triple board-certified psychiatric nurse practitioner in NYC who specializes in sex therapy and men's health explains, this will help determine any underlying medical causes – and, more importantly, "make sure something more significant is not brewing." In fact, he adds, the leading cause of persistent erectile dysfunction is untreated high blood pressure. "Unfortunately, high blood pressure often has no symptoms until it has significantly progressed."
In addition, NYC-based sex therapist Dr. Jason Greenberg explains that "if someone is unsure whether or not their problems have a psychological or physiological cause consulting a urologist first can be a helpful first step.
Medical assessment of ED in younger men can especially be overlooked, because of the widespread assumption that ED is a self-limiting condition that can be managed without a clinical evaluation. However, there are metabolic and cardiovascular risk factors that can be identified and ruled out [3].
The findings of your physical evaluation will help you determine the proper treatment. "Sometimes the problem requires correcting an underlying condition; other times, simply reassuring the patient and providing a prescription for ED medication is sufficient," Dr. Zakhari adds.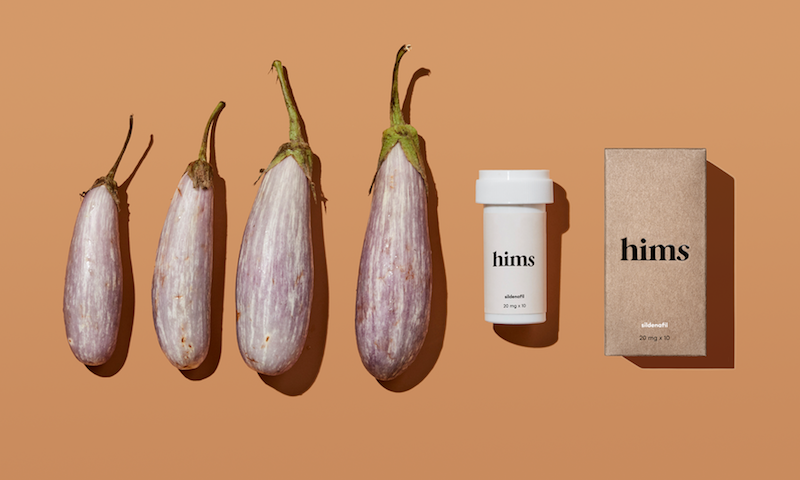 hims is a men's wellness brand where shoppers can purchase ED meds online
Once medical causes are ruled out, identify situational or psychological causes of ED.
Erectile dysfunction is often situational, relational, and/or psychological (rather than persistent, and/or medical).
Consider whether these apply to you:
Does ED happen with a partner, but not during masturbation (or vice versa)?
Do you and your partner have open communication about what works for you?
Are you under stress from work or other parts of your life?
Do you have anxiety or depression?
Do you feel pressured to "perform" during sex?
Any of these psychological conditions can make it difficult for you to become sexually excited and get an erection.
Gretchen Blycker – a mindfulness-based sex therapist and lecturer at the University of Rhode Island – emphasizes the importance of understanding the etiology of the issue.
You may have no problem during masturbation, but experience ED when with a partner — this can stem from feeling nervous, feeling the pressure to "perform," not having the right relaxing environment to be aroused, or lacking communication with their partner about what feels good for them.
Common beliefs about the importance of the sustained male erection can also add unhelpful pressure, Blycker points out. The state of a male's penis is often used as the primary marker of sexual arousal and affirmation of pleasure, leading it to capture much of the attention for confirmatory signs of "sexual success" and therefore sexual focus. This can add significant pressure for men to "perform" — and potentially guilt when they can't.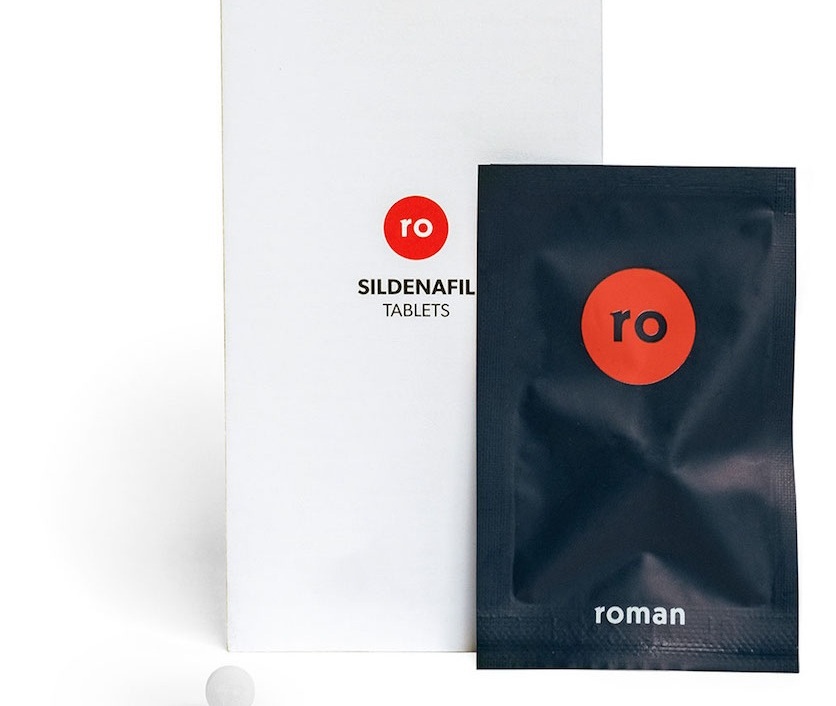 roman is a men's health company where shoppers can purchase ED meds online.
ED pills can help with physiological causes, as well as provide psychological reassurance and boost confidence.
If your primary care physician identifies a clear physical cause behind the ED, then pills may help you re-instill your performing capacity.
In addition, for individuals who have no physical cause for concern but have gotten stuck in a pattern of performance anxiety or guilt, ED pills can also help regain confidence and provide reassurance.
"Sometimes restoring sexual confidence and function is sufficient to remedy the problem," explains Dr. Zakhari.
In other cases, however, the sexual dysfunction has become entrenched in the individual or couple's ways of relating to sex or to each other; in these cases, a course of sex therapy can help address underlying causes and shift patterns of behavior.
Sex therapy can help holistically assess and address underlying situational, relational, and psychological causes of ED.
Sex therapy takes multiple factors into account, providing a holistic approach to treatment. A trained sex therapist will help you assess the causes of ED – physical, psychological, relational, and psychosexual – and will tailor your treatment to your particular situation.
Often, "treatment will include exercises for the individual or partners, as these help build insight, skills, and retrain the body for erections," says Dr. Jon Reeves, a psychologist in Boston who specializes in sexuality and relationship concerns.
Sex therapy can help increase one's ability to get, maintain, and enjoy realistic erections. Many times, if an underlying physical condition does not exist, sex therapy can help you have good erections again without medication.
Sex therapy and ED pills can work together.
While medication may help someone achieve an erection, psychological or relational issues can still interfere with satisfying sex. And, in some cases, can cause relapse into ED.
Even if you're finding success with ED pills, sex therapy can still help you reconnect with your partner. As Dr. Zakhari says, "a problem that has been present for enough time to have caused a rift in the relationship may benefit from being treated in sex therapy."
ED frequently becomes the determining factor of when sex stops in a relationship –and can cause ripple effects throughout the relationship, marriage, and family unit. Sex therapy can help with these relational challenges, Dr. Zakhari explains.
Choosing between sex therapy and ED pills: Which one is right for me and/or my partner?
At the end of the day, the choice boils down to your symptoms and causes. "Someone should choose sex therapy for erectile dysfunction over a pharmacological intervention when there is no identifiable physiological cause of the dysfunction," says Greenberg.
While medication can play a role in managing erectile dysfunction, exploring the couple's sexual dynamics is equally – if not more! – important. As Dr. Zakhari adds, while ED pills will physiologically enhance "any man who takes them… these pills are not magic." Addressing underlying causes can have lasting benefits to your relationship and overall sexual health.
Want to speak with a sex therapist to learn more? Find qualified sex therapists near you.
Want to speak with a sex therapist to learn more? Schedule a free, 10-minute phone consultation with a sex therapist near you:
To learn more, here's our ultimate guide to sex therapy, what to expect in sex therapy, and how sex therapy can help with erectile dysfunction.
---
Sources
Feldman HA, Goldstein I, Hatzichristou DG, Krane RJ, McKinlay JB. Impotence and its medical and psychosocial correlates: Results of the Massachusetts Male Aging Study. J Urol 1994; 151:54–61.
Rosen RC, Fisher WA, Eardley I, et al. The multinational Men's Attitudes to Life Events and Sexuality (MALES) study: I. Prevalence of erectile dysfunction and related health concerns in the general population.
Rastrelli, Giulia and Maggi, Mario. Erectile dysfunction in fit and healthy young men: psychological or pathological? (2017 Feb)