It's often extremely challenging to even think about self-care when you have a new baby. You're probably hyper focused on your little one, and just trying to get through each day. It can take a while to get used to a major life change like becoming a new mom, and stress is a normal part of that transition.
However, it is crucial that you carve out time to care for yourself. This allows you the chance to check in, get some restorative downtime, and recharge. It's also a vital opportunity to self-monitor for symptoms of more serious concerns, like postpartum depression and anxiety (which can be overlooked in the bustle of new-baby life).
If you're still expecting, make sure you've ironed out the details in the first section. If you've already welcomed baby, skip down for ways you can sneak in some much-deserved self care as a new mom.
Before baby arrives: Get the nitty-gritties settled
While you can't prevent the sleep deprivation inherent to baby's midnight feedings, you can stockpile baby supplies, and have backup help at the ready for when you really need it. This, arguably, is the less-glamorous side to self-care: Setting yourself up for minimal stress success.
Here are important details to iron out before baby arrives:
1. Get childcare lined up
Which family members and friends are available to help out after the baby is born? Also, now's a great time to start collecting names and numbers of nannies, for those times you end up needing in-home childcare.
2. Stock up on baby gear
Everything that baby needs is either borrowed, purchased, or on its way. The last thing you'll want to do after a day of soothing and feedings is make a trip to the store for more bibs.
3. Load the freezer and pantry with meals
Have some of your favorite dishes at the ready to make squeezing in meals a cinch.
4. Get all major errands and chores out of the way
While pressing errands (looking at you, laundry pile) are obviously especially apt in the days leading up to baby's arrival, there are other tasks you can check off a few months beforehand, too.
Make sure all your utility bills are on e-payments, for example, that your car is loaded with gas, and other overarching odds and ends you normally manage on the fly are taken care of.
5. Establish expectations and boundaries with your partner
If you're raising baby with a partner, now's the time to discuss social expectations and limits about baby with them.
What boundaries and limits are critical to you? For example, can your family and in-laws visit for the birth; and if so, will they stay with you?
These "rules" you establish may change after birth – and you're within your rights to make them stricter or looser, depending on what's right for you. But discussing them during pregnancy can at least open the conversation for future reference.
If needed, moving forward, set a limit to how many visitors you want to have over per week. It may be helpful to create a secret "safe word," so when you get tired, you can hint to your partner it's time to make up an excuse for visitors to clear out so you can rest.
6. Gather early parenting tips and advice from your inner circle
This is your chance to hear first-hand from trusted friends and family members who have already gone through parenting. Ask them for real advice, and what worked for them in trying times and situations. (You never know when that knowledge can come in handy!)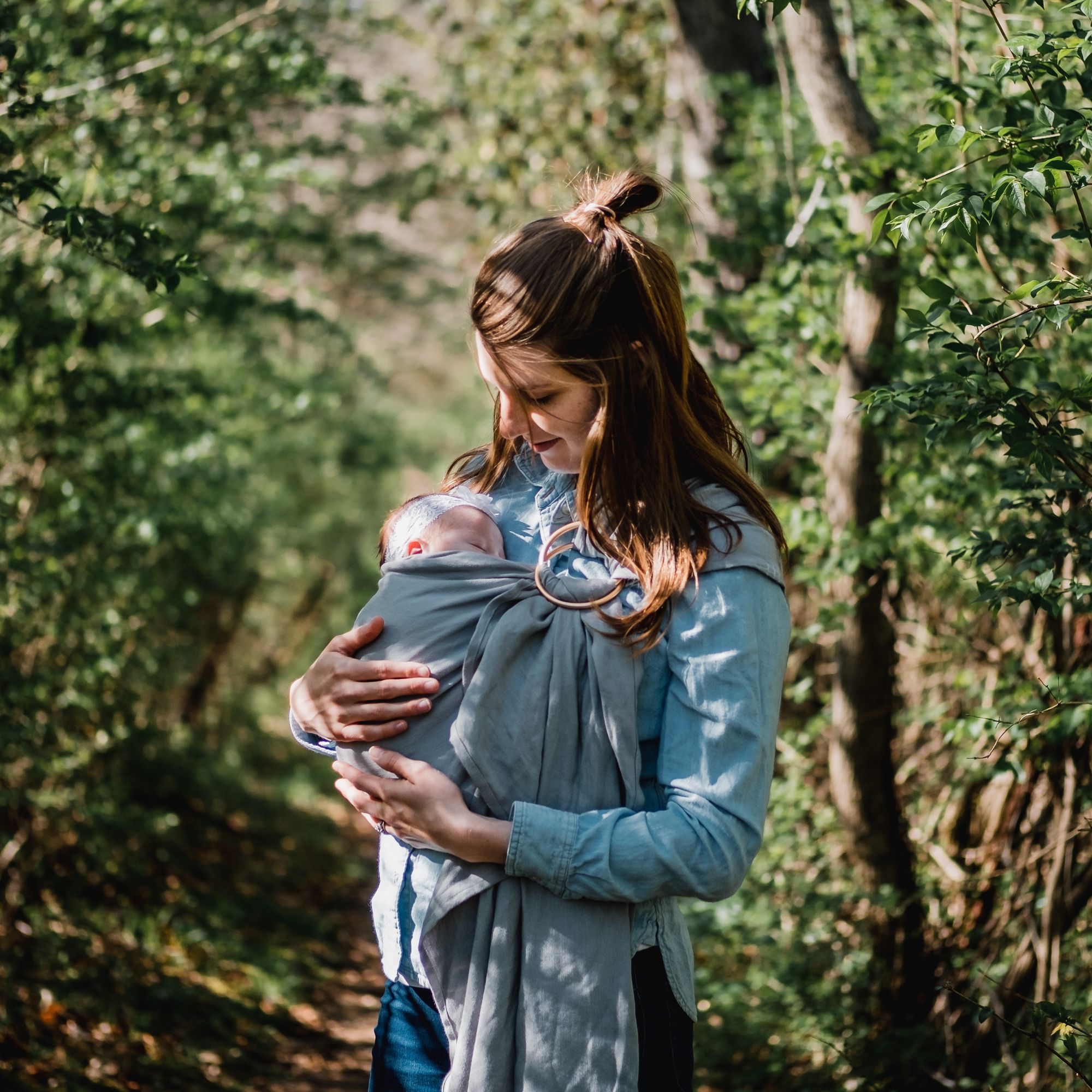 After baby arrives: How to sneak in self-care
Pre- and post-baby self care are very different experiences. Scheduling in pampering time – a 2pm massage, say – suddenly becomes a logistical juggling act. (Who'll watch baby while you're out, what supplies do they need, are you bringing your nursing gear?)
Complications like these are why it's helpful to start small – by taking breaks when you can, where you can. Here are some quick breaks you can try when baby is with a trusted sitter or your partner:
7. Indulge in 30 minutes of unapologetic "me-time"
Go into your own space (your bedroom, your home office). Shut the door, and catch up one of your personal hobbies. This can be watching a favorite TV show or reading your latest magazine – whatever is relaxing for you, and allows you to reconnect with your sense of self.
8.  Ask your partner for a hug
According to one (pretty sweet) study, frequent hugs between partners are associated with lower blood pressure and higher oxytocin, the happy hormone.
9. Get some fresh air
Go for a short walk, with or without your baby! Even something as simple as going to get a tea or coffee from the shop down the block can break up the monotony of the day, and bring you joy by connecting with the outside world.
10. Listen to a short podcast
The  Sanity & Self app may prove particularly apt here! It has brief audio sessions that promote self-care, ranging in topics from sleep to anxiety and stress.
11. Call a friend to hear what's going on with them
As relaxing as it can be to be alone with your infant, it is also relentless! It can be great to get out of your bubble, even if just for a quick video chat to hear what's going on with another adult.
12. Practice a quick and easy guided meditation
Calm, Headspace, and Insight Timer are all easy apps for busy new moms to use, as they include guided meditations you can pick up immediately.
If you have a moment – but no phone handy – here's a simple meditation you can memorize to do anywhere:
Sit comfortably and close your eyes.
Keep both feet on the ground and your hands in your lap.
Breathe in through your nose for four seconds. Focus on the breath and the cold air coming in.
Breathe out through your mouth for six seconds. Focus on the warm air going out.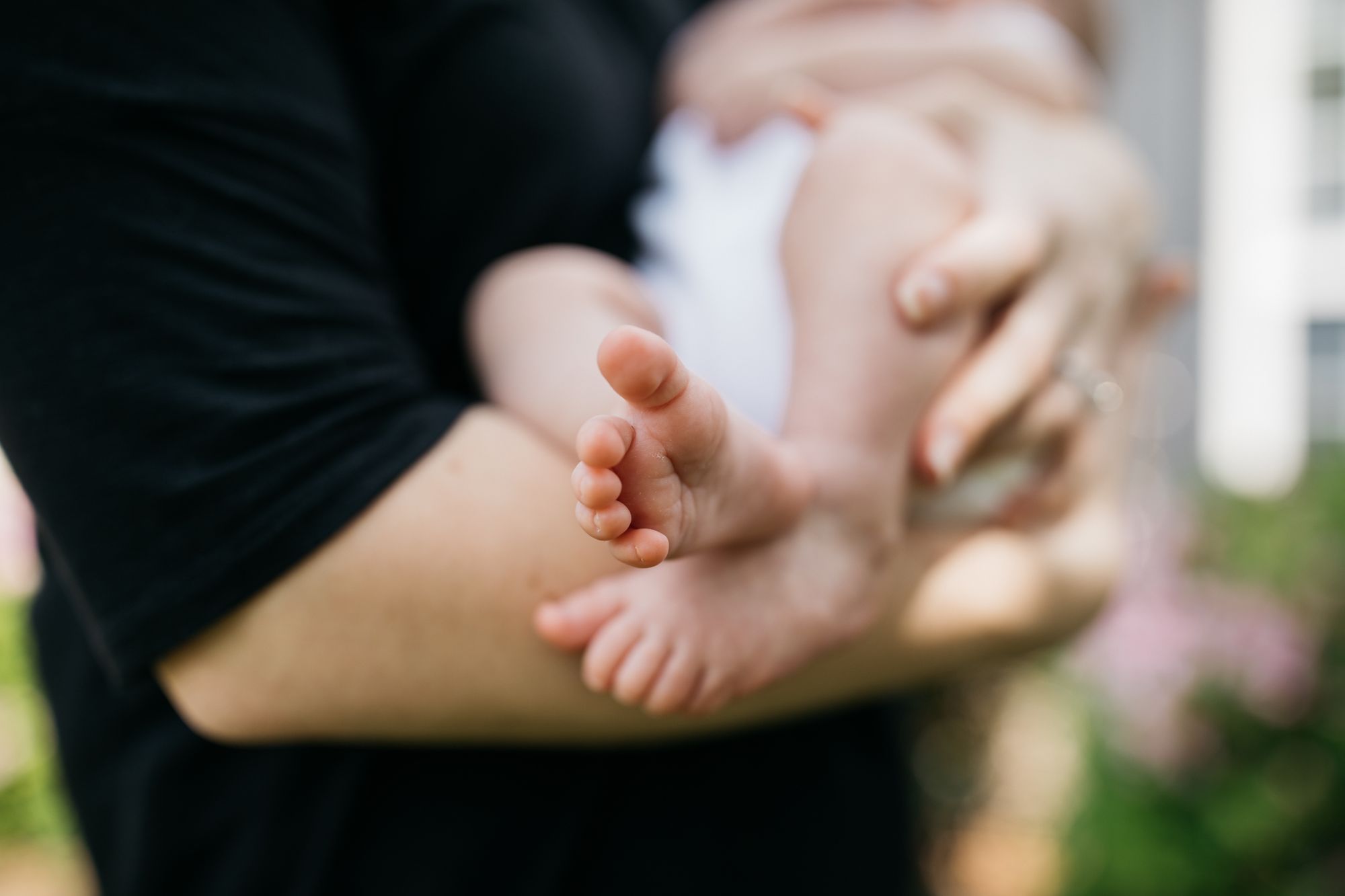 Before and after baby arrives: Allow yourself to rely on others for support
Do not be afraid to rely on friends, family members, babysitters, even neighbors for help. If you feel guilty, you must reframe this – your baby likely has no idea (especially in the early stages) and it is excellent for children to learn to interact with different people in the world (welcome to humankind!).
Here are some ways to get extra support:
13. If you are breastfeeding, consider pumping
This way, someone else can give the baby a bottle. However, do not pump around the clock (or feel you must breastfeed). As amazing as nursing is, it can also cause stress due to the large amount of time, energy and effort involved. (And please have your partner, caregiver, or friend clean the bottles and other accessories!)
14. If someone is coming by to visit, have him or her take the baby
Even if it's just for an hour, so you can sneak in a nap or one of the self-care ideas above!  
15. Schedule a nearby, or remote, session with a therapist
Therapy offers a nonjudgmental space to air out your fears and emotions, and paves the way for positive progress towards achieving balanced, level parenting skills.
If you're going in person, ask if your therapist allows you to bring your baby in; most postpartum therapists will design their office to be baby-friendly, whether that means creating a space in the office for the baby to be or ensuring elevator access.
That said, you can also see someone remotely – this can make logistics like childcare (if the therapist's office isn't baby-friendly) and commuting easier.
16. Read and relish resources from other parents who have been there
The following resources can be a lifesaver for new parents who are overwhelmed by early parenthood:
All Joy and No Fun - The Paradox of Modern Parenting by Jennifer Senior
Small Animals by Kim Brooks
Bringing Up Bebe by Pamela Druckerman
Healthy Sleep Habits, Happy Child by Marc Weissbluth, MD
The Happiest Baby on The Block by Harvey Karp, MD
Sleep is for the Weak by Emily Jane Clark
The Honest Toddler - A Child's Guide to Parenting by Bunmi Laditan
The New Basics: A to Z Baby and Child Care for the Modern Parent by Michael Cohen
Twelve Hours Sleep By Twelve Weeks Old: A Step by Step Plan for Baby Sleep Success by Suzy Giordino
The Second Shift: Working Families and the Revolution at Home by Arlie Holthschild
Maxxed Out: American Moms on the Brink by Katrina Alcorn
These articles may help, too:
Also, consider joining a new moms group or new parents group! It's so important to socialize with other people going through similar things, and it makes life so much easier if you feel you are alone with your baby all the time. Or consider an app – Ellie is a fantastic new app for mom groups.
Remember: Self-care is important for you and your child
The importance of self-care for you and for your child cannot be stressed enough. It may not occur to you, but helping yourself is helping your baby. It reduces burnout and makes you a more effective parent.
As they say on airplanes, you must put an oxygen mask on yourself before putting one on your child. This allows you to conserve energy and resources that you can use for parenting for work, other relationships, and – of course – yourself!