With the rapidly changing circumstances around the coronavirus, you may be considering moving your therapy practice online.
As you already know, protecting your health and the health of your clients is paramount. If you live in a region where there are community outbreaks and you have the option to work remotely, it might be a safe choice to move some or all of your client appointments to online sessions. For many therapists, this has also become much less of a choice and much more of a question around how to best provide care, given recommendations from school systems, their own potential exposure, and client requests. Providing virtual support during an event like COVID-19 can be a great way to help clients during times of heightened anxiety and stress, as well as allow you to continue to work.
Here are nine easy ways to make the transition feel positive, supportive, caring and individualized for clients, and reflective of the great work you already do in your office.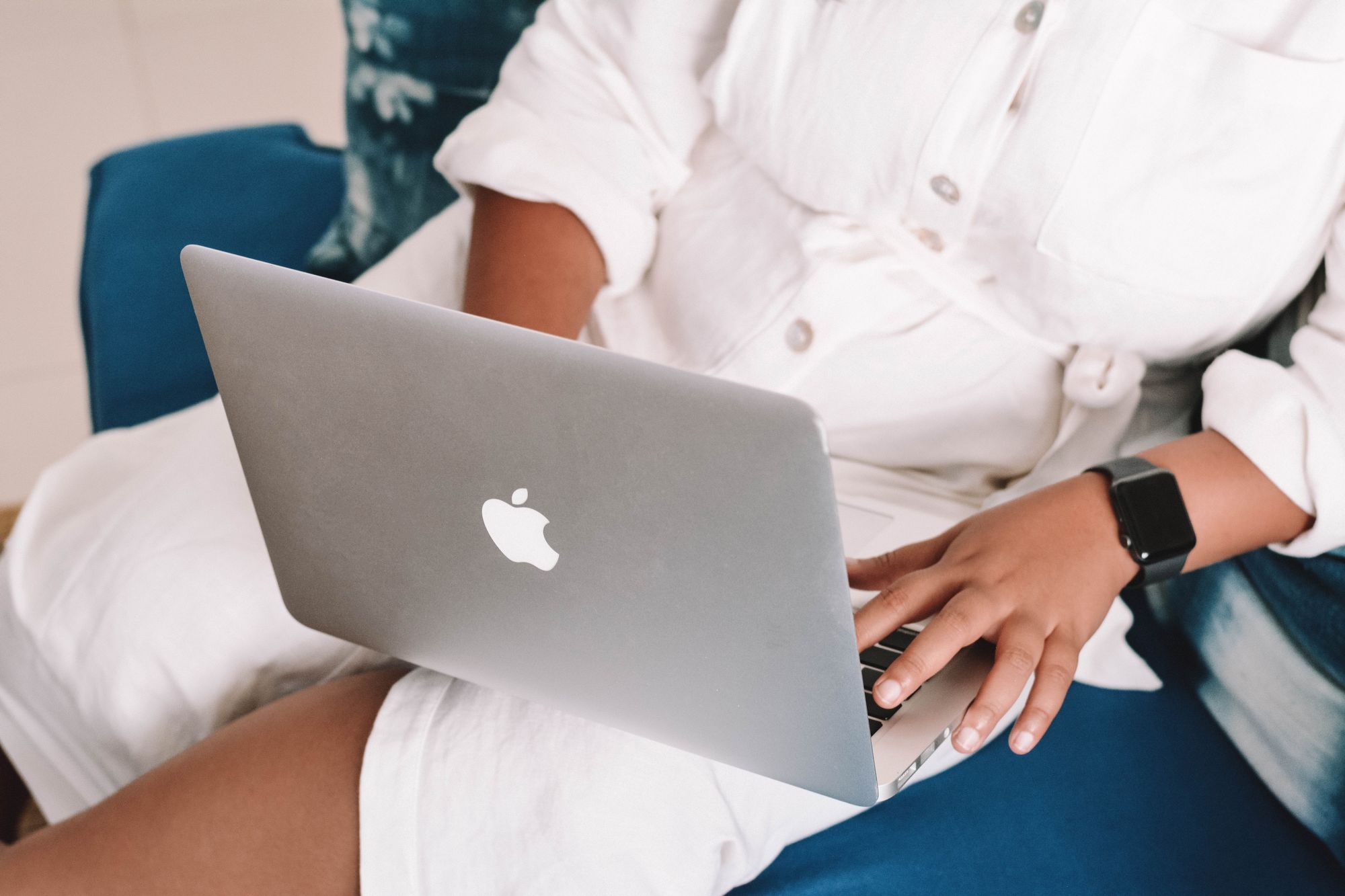 1. Set up your space
Just as your office set-up is a key part of your in-person practice, the way you arrange your remote office can make a big difference in your online sessions. For example, you might consider the following steps before your first online session:

Make sure your working space is secure and private. This means having doors that close fully, windows that no one can see into, and possibly a white noise machine to make sure you and your clients won't be overhead by other residents.
Minimize household distractions. For instance, make sure your pets are securely in another space and that household members know you're working and can't be interrupted.
Consider what your clients will see by testing out your camera set-up. Is the light adequate? Are there any visual distractions behind you? Ironing out these details ahead of time will make things easier once you actually start sessions.
Be ready to turn off all your notifications during sessions, and to ask clients to do the same. You wouldn't glance at your email during an in-person session, and you shouldn't do it during a remote session, either.
2. Double-check logistics
Especially if this is your first time offering remote therapy, you'll want to be certain that you're following all the applicable rules and regulations.
Legal logistics to consider
After HIPAA compliance, the other major factors to consider are:

State laws: Check your state's mental health governing body to see if there are specific rules for teletherapy that you need to follow.
Contact your malpractice insurance and check in around any guidelines they may have to protect yourself when practicing virtually.
Update your consent forms to include a section around virtual support that your client can electronically sign. This should be simple and straightforward.
Insurance logistics to consider
Not all health insurance plans cover Behavioral Health Televideo Services. It's important to check benefits for clients individually, both for those who are using in-network and out-of-network benefits, as coverage depends on the patient's insurance plan.
In-network: If you're in-network with one or more insurance companies, call the insurers and double-check that they cover online sessions. Many companies do, but you'll want to be sure that your clients don't get hit with unexpected charges.
Out-of-network: As an out-of-network provider, it is important to keep in mind that your clients still need to file their superbills for reimbursement.
Codes for telehealth services
Billing for teletherapy for the most part looks similar to billing for in-person sessions, with the biggest difference being the added modifiers of "GT" and "95," and the Place of Service changing to "02."
GT Modifier: Per the AMA, the modifier means "via interactive audio and video telecommunications systems" (including email). GT can be appended to any CPT code for services that were provided via telehealth.
95 Modifier: Per the AMA, this modifier refers to "synchronous telemedicine service rendered via a real-time interactive audio and video telecommunications system."
02 Place of Service: The "02" Place of Service references a location where the service is received through telehealth platforms.
When to use GT vs 95? Codes vary by health insurance preference, so it's best to ask your health insurance company. That said, anecdotally, we have been told that in Washington DC, Blue Cross Blue Shield and Aetna accept both "95" and "GT" modifiers, while Cigna uses the "95" modifier.  
3. Get your tech in place
HIPAA-compliant video therapy platforms
No matter how you approach remote therapy, the one tool that you absolutely must have in order to set up online sessions is a HIPAA-compliant portal.
Most EHR systems, think SimplePractice, TheraNest, TherapyNotes, include secure video session options.
In addition, below are some popular video conferencing options that Zencare therapists have used. All are, or have a HIPAA-compliant option.
Doxy.me: Free, unlimited sessions; $35/mo for higher quality video
VSee: $49/mo for solo practices
Zoom: Starts at $200/mo for HIPAA compliant plans
Make sure that your computer will work smoothly with online sessions. That means a updated operating system, a strong wifi connection, and ideally a hardwired ethernet cable as a backup in case your wifi turns out not to be strong enough to support back-to-back sessions without interruption.
HIPAA-compliant payment platforms
If you typically do cash payments for sessions, you'll need to set up an online payment method. Here are a few options you can consider that offer HIPAA-compliant options with a BAA.
Note that Venmo and PayPal are not HIPAA-compliant options at this time.
4. Make the tech comfortable
Once you get your HIPAA-compliant portal and payment methods set, it's time to make the system comfortable for you! Here are some tips on making that happen:
Create a clear, organized email that has all necessary instructions for your client to access services. This includes links to the HIPAA compliant video platform. Bullet points are your friend here. Practice first by logging on to the platform as if you were your own client - include instructions based on your experience. Helpful information to include: Does the client need to provide any demographic info? Can they access the video platform on their phones, or just their computer? Do they need to download anything first?
Plan for your first virtual session to start 5 minutes early. It might take the client some time to get things sorted on their device and it really helps to have this time built in so the session doesn't feel rushed.
Add a section to your consent form around teletherapy that your client can electronically sign. Again, this is straightforward and doesn't need to be anxiety-provoking. You can even purchase paperwork for this from private practice consulting groups.
5. Engage mindfully with clients
If you do decide to move some or all of your sessions online, it's important to broach the subject mindfully with your clients. Chances are that this change won't come as a complete surprise to them (some may already have been asking you for this option!), but it could still be a jarring break in their routines.
Here are a few tips to keep in mind as you open this conversation with clients:

Be sure to assess whether your clients have access to the tech they'll need to make online sessions work. If they don't, consider whether you could meet them in person or perhaps refer them to a colleague who can.
Provide some resources to help ease the transition! For instance, here's an overview one client's experience with remote therapy.
If in-person sessions are an option, consider building them in to help clients process their fears and worries about COVID-19. You might focus on issues such as distinguishing rational thoughts from irrational ones and how to make reasonable preparations without experiencing unnecessary panic.
6. Continue building the therapeutic alliance
This is a wonderful opportunity for people to remain connected and continue with the work during a time that might otherwise feel quite stressful and alienating.
A beautiful way to frame this is by expressing your continued dedication to your client by offering comfortable, safe, ongoing, individualized care through the transition to a virtual session. You can do this in session or in an email, making room for any type of response the client may have.
It can also be valuable to create a written safety plan you can share with clients that includes any changes necessary if the session is not happening in your office. For example, if a client is in need of hospitalization and you would normally do this from your office, outline a different way to support this circumstance from their home.
7. Make the most of your "home visit"
Given that clients will generally be taking your session somewhere in their home, this is a great opportunity for you to experience some of what you talk about in session in real time with your client.
Understand the client's living environment: For example, a client struggling with insomnia and difficulty with nighttime anxiety may have listened when you suggested a mindfulness or restorative yoga practice in session, but what does that actually look like in your client's room?
Practice new skills: Use the client's comfort in their own home to practice different skills that may be less achievable in an office. If you use any guided mindfulness, meditation, or somatic techniques in your work, allowing the client to find the space that feels comfortable for them, to use their own pillows, blankets, and any objects of comfort to help can be really wonderful.
Welcome pets! If clients have pets, they can be a wonderful addition to sessions, too! Clients love having their cat or dog pop in and out of session, or even curl up on their lap when talking about particularly difficult topics. We've even heard of a client whose pet iguana has made some surprise appearances.
Be open to anything your client may want to share about their home environment. This is a great way to learn more about who you've been working with!
In addition, expanding the ways you are able to connect with clients also opens the door for innovative ways to engage in our work.
Here are some creative ideas you can incorporate into sessions:
Experiment with a shared online journal
Have your client securely email you an art therapy exercise
Try having a session in which your client is able to be by an open window, or even outside in a safe and private space by a patio or balcony if the weather is good
8. Practice self-care
Taking good care of your clients means taking good care of yourself too! Working from home can have its own unique challenges, especially if you're not used to it. Consider some of the following strategies to make the transition easier on yourself:

Get outside every day, preferably while the sun is still up! This might be a quick jog, a walk with your dog, or even a run to the corner for coffee. No matter how you get them, a little sunlight and fresh air can make working from home a whole lot easier.
Build in social time. Schedule a video call with a friend to each lunch together, meet with with a colleague over Zoom to do some administrative work simultaneously, or even just take a break to chat with someone on the phone. It can be jarring to go from seeing people all day to working entirely remotely, so be sure to prioritize staying connected and remember that it's okay to seek support.
Take breaks between sessions. When you're working from home, it can be tempting to just wash a few dishes or fold some laundry during your downtime, but it's best to give yourself a chance to recharge between clients. Remember that whatever you normally do between clients is something you can probably do from home, too!
9. Refer to additional resources
Transitioning to virtual support has been made easy by those who have come before in the remote therapy world, and being able to provide safe continuity of care during such a challenging time can help enhance what you are able to do with each of your clients.
For more questions, you can reach out to Laura Federico at laurafedericotherapy@gmail.com. Laura offers consultation services for clinicians looking to create a thoughtful, individualized, seamless transition to virtual care.
Here are additional resources for clients and your practice that may be helpful in the current environment:
For clients
For therapists

Continue growing your practice!
Don't let COVID-19 stop you from building your practice, online or in-person! At Zencare.co, we are encouraging and supporting clients to continue therapy as we work through this difficult situation.