Remote video therapy sessions can be controversial – some question whether it's as effective as in-person therapy sessions.
The reality is that I've been doing remote video sessions with my therapist for over four years, ever since I started Zencare. Having done both video and in-person sessions with my therapists and coaches, I put together the pros and cons of remote vs. in-person sessions.
Benefits of remote video therapy
1. You can see your therapist when you're traveling
For some clients, the ability to see therapists remotely can make or break the ability to continue therapy.
When I first started Zencare, I spent half my time in my home base of New York and the other half in Providence to meet therapists and users. My therapist was in Manhattan, and I would go see her for in-person sessions, but also have remote sessions whenever I was out of town.
Knowing I could see my therapist remotely during work travels gave me peace of mind, and allowed me to continue seeing a therapist I clicked with.
(Note: Therapists do have ethical limits around seeing patients remotely outside their state.)
2. Less travel time = less schedule disruption
I've found that remote sessions offer more flexibility in terms of scheduling, both during and outside of traditional business hours.
By eliminating the travel time to the therapist's office, I'm able to take an hour break at 11am on a Tuesday, whereas I would feel uneasy physically leaving the office for two hours in the middle of the day – accounting for travel time, and time to pull myself together and refocus on work afterwards.
Remote sessions are easier to schedule for many therapists, too!
I also find that therapists have greater flexibility when it comes to remote sessions: because the sessions can happen from the therapist's home office, it's been easier for them to fit me in during evenings and even on weekends.
3. Last-minute appointments are more accessible
When I know that my therapist will be able to fit me in relatively last minute, I'm more likely to reach out about a semi-urgent issue that has come up, rather than waiting a few weeks for my next session.
That's a great feeling, and encourages me to at least ask.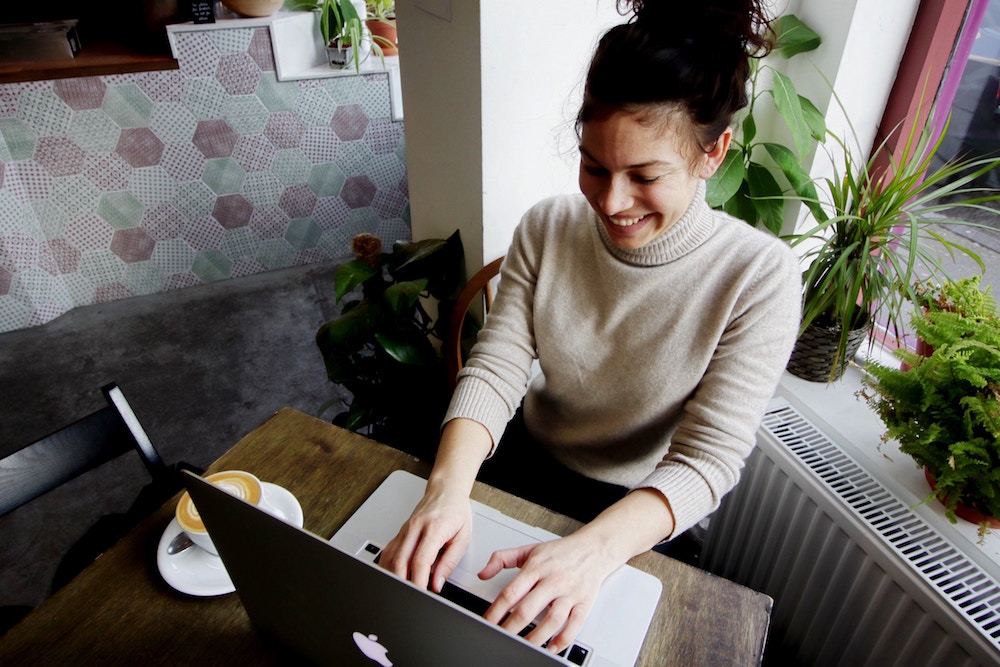 Limitations of remote therapy
4. It might not work as well for body-based therapy methods
I see both a life coach with whom I work on self-improvement, and an Internal Family Systems (IFS) therapist for deeper process work. Between coaching and "maintenance" work, remote sessions have worked perfectly well.
However, I was initially hesitant to attend IFS sessions online – because a significant part of my IFS session involves my therapist watching my facial expressions change as I process past experiences. I was concerned that wouldn't work as well if our connection were spotty, or our video were pixilated in any way. I've since seen my IFS therapist remotely several times, and they've worked out very well! But connection issues can still get in the way.
Similarly, I know some therapists incorporate yoga postures and therapies that involve noticing physical changes like eye movement or breath patterns. For these therapies, in-person sessions may work best.
5. The setting isn't as instantly transportive as entering a therapist's office
When you're seeing a therapist remotely, it doesn't have the same calming effect of physically stepping foot into their office's safe space.
Whenever I entered my therapist's beautiful, sunlit office in-person – replete with fresh air and a dash of aroma oil – I would instantly feel calm, relaxed, and at peace. My body knew, "I'm going to feel better here." While it was a 45-min subway commute to get to my therapist's office, that feeling of physical comfort was well worth it.
Following the session, I could take my time walking back to the subway to process what we covered, and I really enjoyed the peaceful moment that experience afforded.
That safe, special space is difficult to recreate when you're on your own in your apartment, dorm, or office. While I always make sure to have my sessions in my quiet apartment when my boyfriend isn't around for full privacy, and I leave enough buffer time before and after sessions to take a breath, it doesn't feel as "special" as physically sitting in a therapist's calming office.
Many individuals simply don't have the luxury of a fully private space either; their partner, roommate, or kids may always be home, and having a therapy session at work may not be an option.
6. The connection quality of the session depends on your internet speed
Finally, the biggest challenge with remote therapy is one that's often unpredictable: Internet connection.
Poor internet connection can be a source of great frustration – they aren't a great start to sessions, and it's even worse if your session gets cut off in the middle.
When possible, it's best to schedule a session in a space that offers great internet connection – such as a private room (or even a phone booth) in your work office, or close to your router. Have a game plan established with your therapist; if you get cut off, will they call you back? Will you text them to reboot the call? Remember that even a room that offers great internet connection 99% of the time can still be unpredictable.
There are clear benefits to remote therapy, and I'm excited to see more therapists offering this as an option! With some preparation – both mentally-speaking and physical, as with internet and location setup – remote is a great option for those who frequently travel, or are otherwise unable to make in-person sessions.
That said, if you can afford the luxury of time to go for an in-person session, know that it's hard to beat the calming effect of physically sitting across from your therapist.