Postpartum OCD is a particular kind of OCD (obsessive compulsive disorder) that occurs in people who have recently given birth to a baby.
Although postpartum OCD looks a lot like other forms of OCD, it usually involves obsessions and compulsions that are specifically related to the baby and its care. Postpartum OCD can happen even to people who do not experience OCD symptoms otherwise.
Postpartum OCD usually begins between a few days and a few weeks after the baby's birth. In some cases, it can also begin during pregnancy.
It's very common for new parents to experience perinatal mental health challenges after the birth of a child, but if your worries about your child feel particularly obsessive or inescapable, you may be dealing with postpartum OCD.
How common is postpartum OCD?
According to Postpartum Support International, around 3 to 5% of new mothers experience postpartum OCD. New fathers can also experience postpartum OCD, although this is less common.
However, some studies indicate that postpartum OCD may actually be more common than some research suggests.
Although the postpartum OCD can happen to anyone, it's a bit more common for people who have previously been diagnosed with OCD or anxiety, as well as people with family histories of those disorders.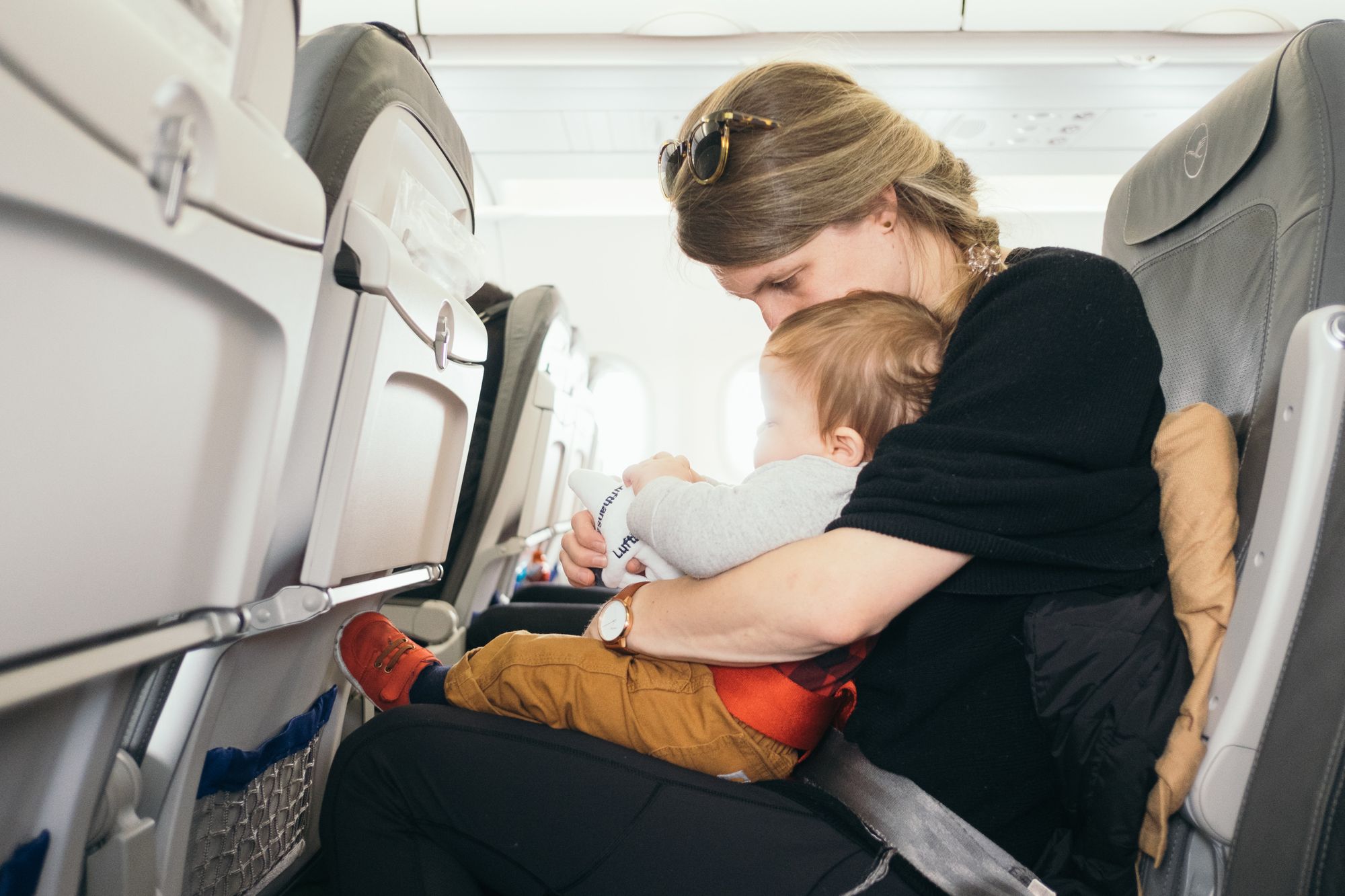 What are some symptoms of postpartum OCD?
Like other kinds of OCD, postpartum OCD involves both obsessions and compulsions.
However, the difference in postpartum OCD is that the obsessions and compulsions are usually specifically focused on the new baby in some way.
Obsessions are thoughts, images, or feelings that are frequent and upsetting. In postpartum OCD, some common obsessions include:

Fear of harming or neglecting the baby;
Thoughts or images of dropping, throwing, or otherwise hurting the baby;
Feeling convinced that something bad will happen to the baby;
Being certain that you're a bad parent;
Constant worry about cleaning, feeling, or otherwise taking care of the baby.
It's worth noting that most of the time, people dealing with postpartum OCD know that their thoughts don't make sense. It's very unlikely that someone with postpartum OCD will actually act on these thoughts.
Compulsions are actions that you take in order to deal with obsessions, even when you know rationally that the actions aren't necessary. In postpartum OCD, some common compulsions include:

Frequent cleaning of the baby or their clothes, bottles, etc.;
Getting rid of sharp objects or anything else that could be used to harm the baby;
Counting, tapping, ordering, or other repetitive behaviors (for example, feeling the need to check the snaps on the baby's onesie five times before leaving the house, or making sure that the baby's toys are always organized by color)
Checking on the baby's breathing constantly or otherwise monitoring their health;
Standing guard over the baby while they are sleeping.
In some cases, you might experience one kind of symptom more than the other kind.
Finally, it's important to note that these symptoms start within the first few weeks after the baby's birth. Sometimes, they may lessen on their own over time, but they often require treatment.
How is postpartum OCD different from related conditions?
Postpartum OCD is generally unique in that it includes distinct obsessions and compulsions.
However, it can also overlap to some extent with these other conditions that can stem from pregnancy and/or childbirth:
Postpartum depression: Postpartum depression may come with or without anxiety symptoms. Anxiety symptoms can also appear on their own in the postpartum period. These conditions often persist for months or more.
"Baby Blues:" Many mothers and fathers feel some symptoms of anxiety and depression immediately after a child's birth, but they may go away on their own in a matter of weeks, unlike postpartum depression and anxiety.
Antenatal anxiety or depression: It's common for both mothers and fathers to experience mental health challenges during the mother's pregnancy.
Postpartum psychosis: Postpartum psychosis is much rarer than other kinds of perinatal mental health challenges. It may include delusions, hallucinations, or otherwise disturbed thought and behavior in the period after a baby's birth. Women who have previously been diagnosed with bipolar disorder or schizophrenia are more likely than the general population to experience postpartum psychosis.
Challenges associated with high-risk pregnancies and births: Parents dealing with high-risks pregnancies and births—such as premature births or multiple births—may experience especially high levels of stress and be more prone to perinatal mental health challenges.
What to do if you're experiencing postpartum OCD
If you think you might be experiencing postpartum OCD, consider the following options:
Therapy. A therapist can work with you to process your experiences, manage your symptoms, and develop a healthy bond with your baby. You might work with a therapist on your own, or you and your partner(s) might choose to attend therapy together. (See more tips below on selecting a therapist.)
Check-ups: Because postpartum OCD can be linked to the hormonal changes of pregnancy and childbirth, it's especially important to stay up-to-date with your medical appointments. Your medical doctor can help you rule out physical conditions that may contribute to your symptoms and make sure that you and your baby stay well.
Medication: Medication is often helpful for treating postpartum OCD. Medication management can be especially challenging if you are pregnant or breastfeeding, so a psychiatric professional can help you assess your options and decide if medication is the right choice for you.
Support groups: A support group can give you perspective, understanding, and solidarity from other parents who have also experienced postpartum OCD. You can search for a support groups and resources in your area through Postpartum Support International.
Hotlines: If you're having thoughts of suicide or need immediate support, you can always call the National Suicide Prevention Hotline at 1-800-273-8255.
What should I look for in a therapist for postpartum OCD?
Cognitive behavioral therapy (CBT) and Exposure and Response Prevention (ERP) are generally considered to be the most effective kinds of therapy for most kinds of OCD.
However, you'll want to consult your physician as well for support around choosing the best therapy for your postpartum OCD.
In all cases, you'll want to make sure that your therapist is qualified to treat people who are dealing with postpartum OCD. This will usually involve:
Advanced education in a field related to mental health, such as psychiatry, psychology, or social work;
Licensure to practice in the state where you live;
Additional training and/or experience in treating postpartum OCD specifically, which will often mean advanced training in practicing Cognitive behavioral therapy (CBT) and/or Exposure and Response Prevention (ERP).
Finally, as with any therapy, it's important to make sure that your therapist is a good fit for your unique needs. Be sure to evaluate the following in your initial calls with therapists:
How will you pay for therapy? Does the therapist take your insurance or otherwise offer rates that will work with your budget?
When and where will you attend sessions? Does the therapist offer treatment at a location that is convenient for you and at times that work with your schedule?Most importantly, do you feel comfortable talking to this therapist and sense that you have the potential to develop a therapeutic alliance?