Nell Meosky Luo is the Founder and CEO of Folia Health, a digital health company that harnesses data from patients and their families to improve health outcomes. They launched in 2016, with a current focus on individuals with cystic fibrosis (and plan to expand soon to more conditions).
Prior to starting Folia Health, Nell was a consultant for organizations in the healthcare, software, and consumer goods sectors. Here, she shares details about how she stays grounded in her day-to-day, as well as her non-negotiables for unwinding, and what keeps her motivated through the highs and lows.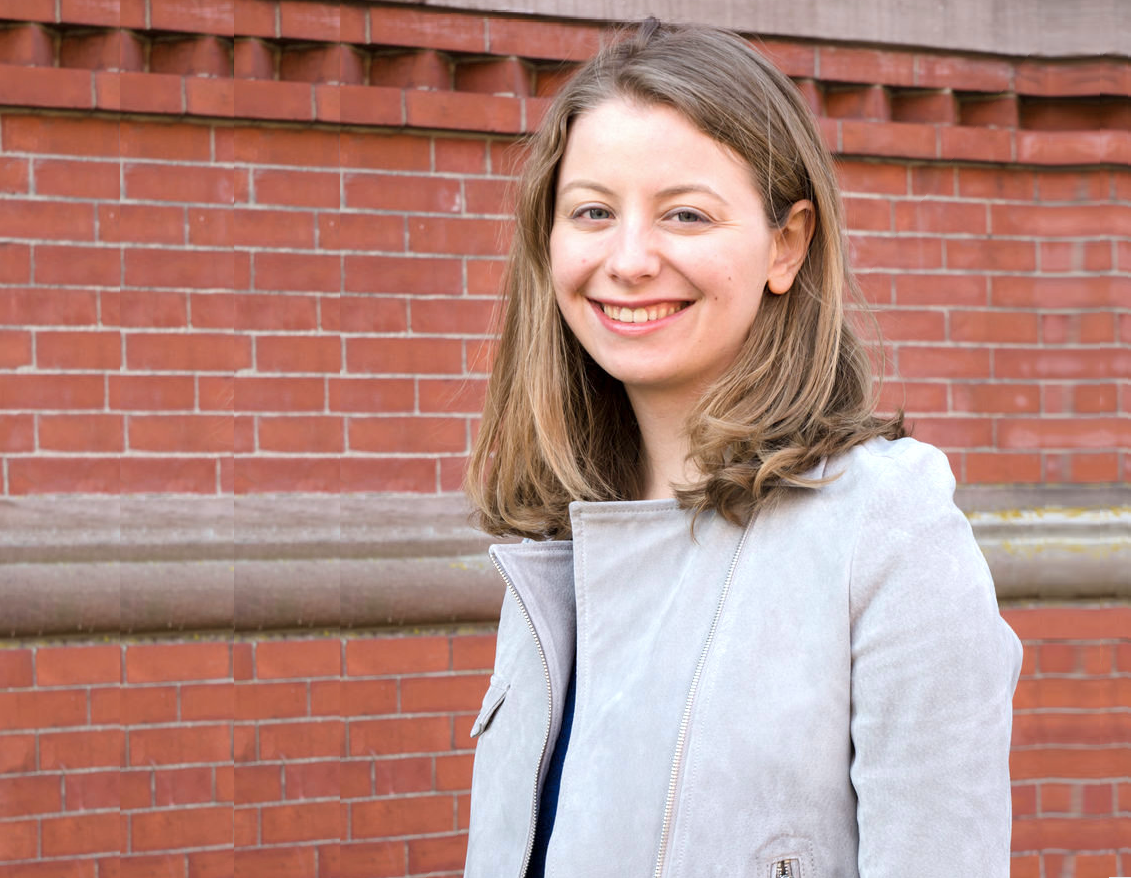 About Folia Health
What does Folia Health do?
We enable family caregivers & patients to collect their observations of how well treatments are working – to enable more precise care for all patients living with a complex illness.
Why did you start your company?
My younger brother has a complex illness (CVID), and I've learned through many contexts (personal, academic, and professional) that care for complex diseases is simply not as data-driven as it should be.
On work demands & balance
Can you walk us through a typical day (if such exists!) in your boss life?
What a question! On a typical day, I relish being able to wake up at 8:15am (I'm not a morning person), have some coffee, and listen to a podcast while I get ready.
Most days, I try to avoid email for the first half an hour, so I can wake up and start with a clear head, rather than reacting to my inbox! Then, I'll spend a bit triaging my inbox before heading into work. I'll then try to avoid it, unless I'm waiting for something specific, until the mid-afternoon. This allows me to have blocks of time dedicated to my plan, rather than to the list of requests in my email.
Generally, I like to spend afternoons on external meetings, leaving my mornings free to catch up with my cofounder Dan, as well as our team, and to get my individual work done.
I'll usually schedule phone calls for the drive to and from work, and if I don't have two work phone calls on that day, I'll call a family member instead or listen to a podcast.
In the evening, I take a couple hours off to cook, eat, and read. Then, I'll do one more pass through email, finish any remaining work for the day, and do prep work for the next day's meetings.
Every week, I make sure to spend time speaking to at least one advisor who isn't working on Folia day-to-day, and with at least one user. It keeps me grounded in what we're doing and why.
How do you bring joy into your work day?
Talking with our Folia families is such a joy. They remind me, every time, of the incredible resilience of people and the power of hope. We love them, and wouldn't be anything without them!
On self-care & perseverance
How do you unwind and recharge?
I've discovered that protecting the first two hours on Monday to think about what I really want to accomplish that week is a fabulous restart button - it helps me to avoid being pulled along in the current of everything that we have going on.
My husband and I will generally unplug by 10pm on weekdays, and we'll take an hour or two to relax, watch TV, or get out of the house (often to Target - there's a specific crowd of wanderers like us at that hour!).
Talking with my siblings, parents, and friends pulls me back to reality many days - we all have so many different things going on in our lives, and when you're worried about a customer pitch, it's refreshing to talk about college exams!
When possible, Jerome and I both try to take Saturdays off and unplug, and weekend work gets relegated to Sundays. Taking off one full day allows my brain to wander and recharge. Lately, we've spent Saturdays buying furniture for our new house, planning a vacation, and skiing.
What has been most emotionally or mentally helpful in getting you through tough times?
I have to be very honest here – when I am at my lowest points, I watch the West Wing. Two episodes, if it's really bad. And then, my faith is restored.
Do you have a mantra or a piece of advice you received that helps you get through difficult times?
Nothing worth having comes easy.