To celebrate International Women's Day, we bring you a (non-exhaustive!) list of incredible women psychologists, therapists, and researchers. These women, through their hard work and dedication, changed the way that clinicians work, boosted the public perception of psychology, and bettered the lives of many.
While historically we think of psychology as a male-dominated field, women have been there all along with equally good ideas, skills, research, and advocacy. As a female-founded startup, we're excited to be celebrating these impactful and influential women on this day of recognition!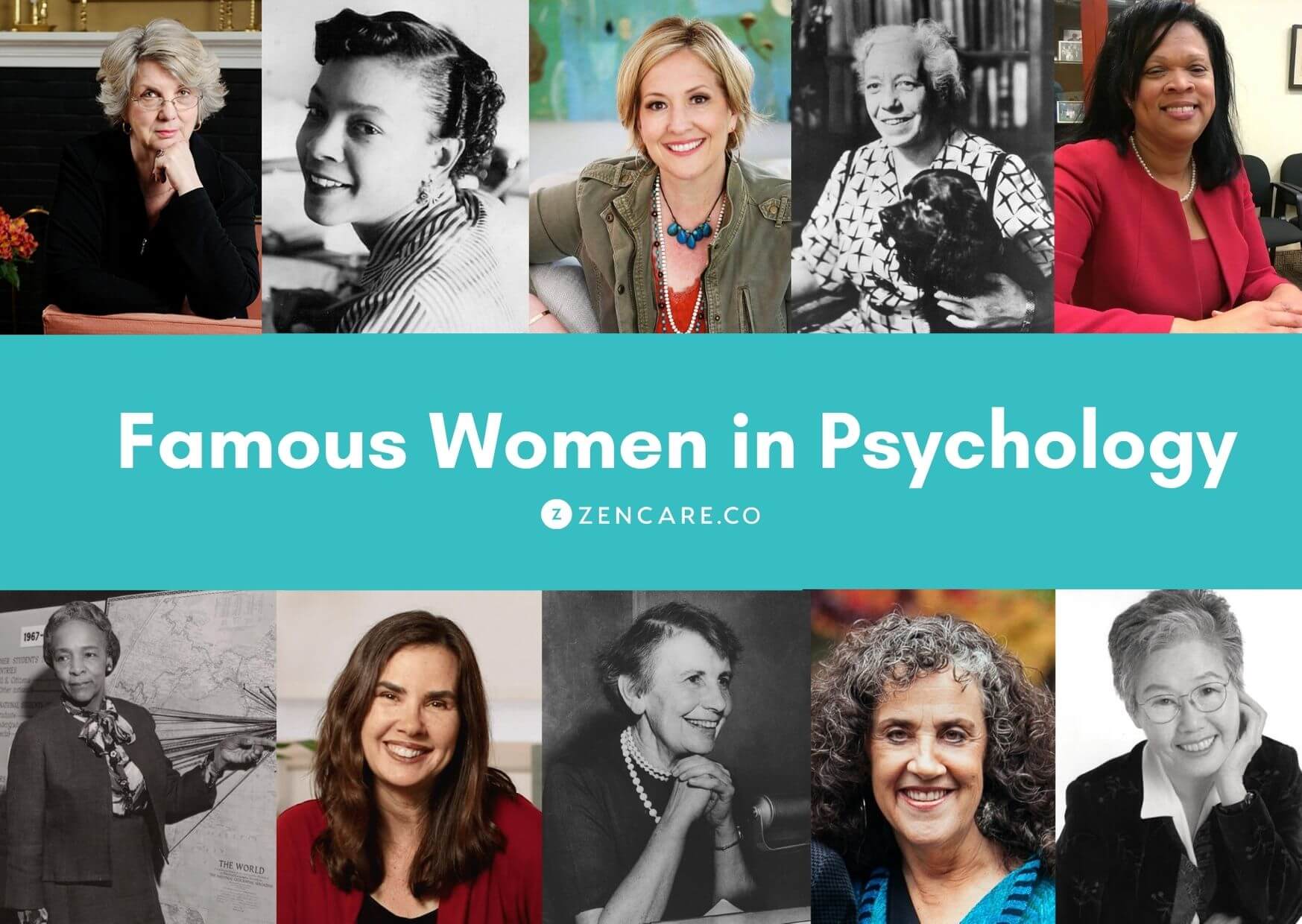 Karen Horney
1885 - 1952
Notable for founding feminist psychology (womb envy!) and expanding the discourse on neuroses and narcissism.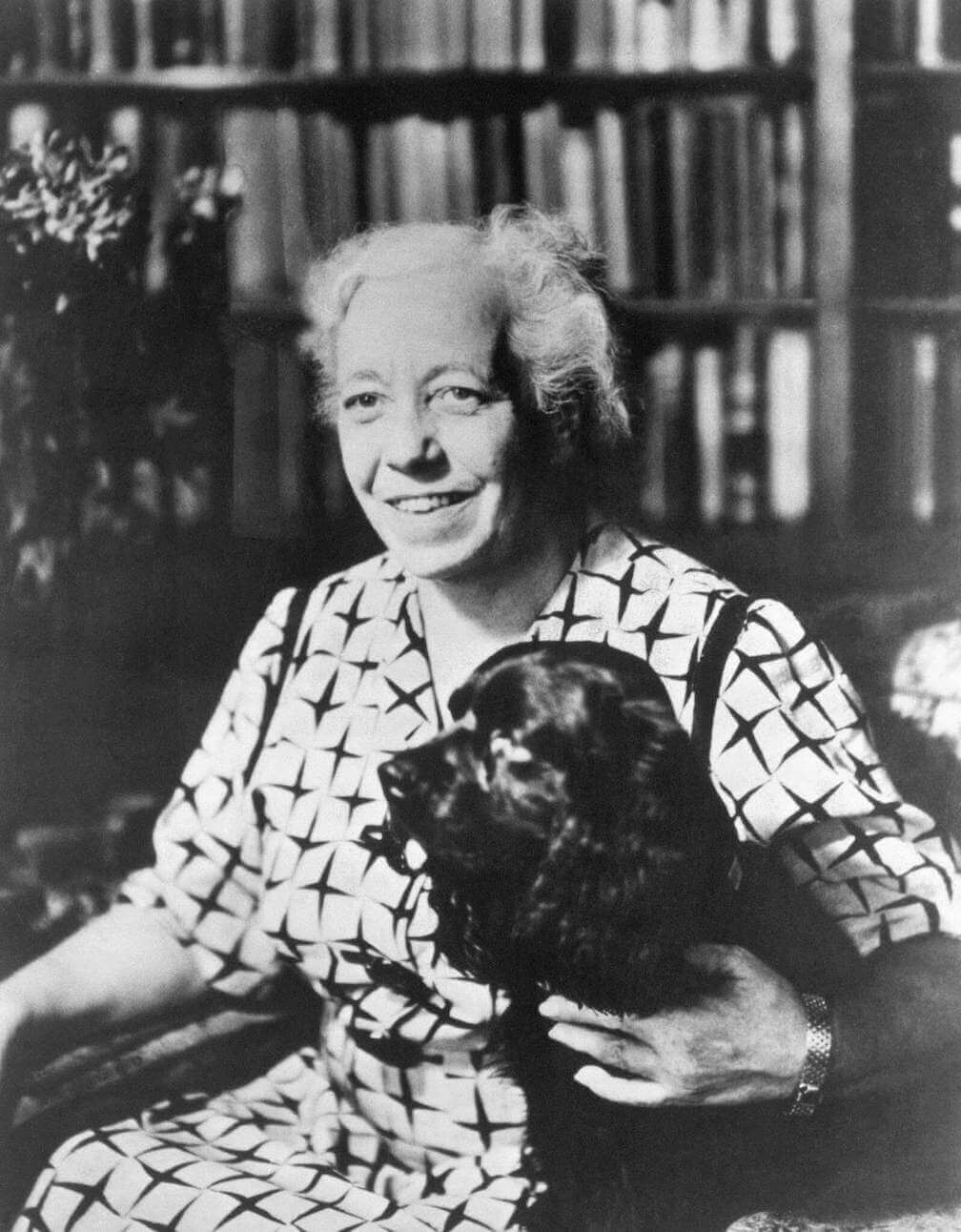 Karen Horney, originally from Germany, practiced and taught psychoanalysis in Chicago and Brooklyn starting in the 1930s. Horney herself suffered from depression, especially while in her marriage, which would influence her understanding of psychology down the line. After a divorce, she moved to the United States and dedicated herself to the study of psychoanalysis. Horney rebuffed many of Freud's theories such as the infamous penis envy theory which stated that women feel less fulfilled than men because they do not have phallouses. She developed her own research on the expansive impact that social influence has on different genders. Only by acknowledging the culture, Horney posited, could psychologists understand the individual's neuroses and whole mental health condition.
She is credited with starting feminist psychology, even flipping the basics of penis envy around to created the womb envy theory (that men felt inferior to women because of their inability to bear children). She founded the Berlin Psychoanalytic Institute and the Association for the Advancement of Psychoanalysis, which influenced the field of self psychology. Being a woman psychologist in this time was difficult due to lack of precedent and discrimination, however Horney succeeded in impacting the field by making sure that women were portrayed fairly.
Anna Freud
1885 - 1982
Notable for founding psychoanalytic child psychology.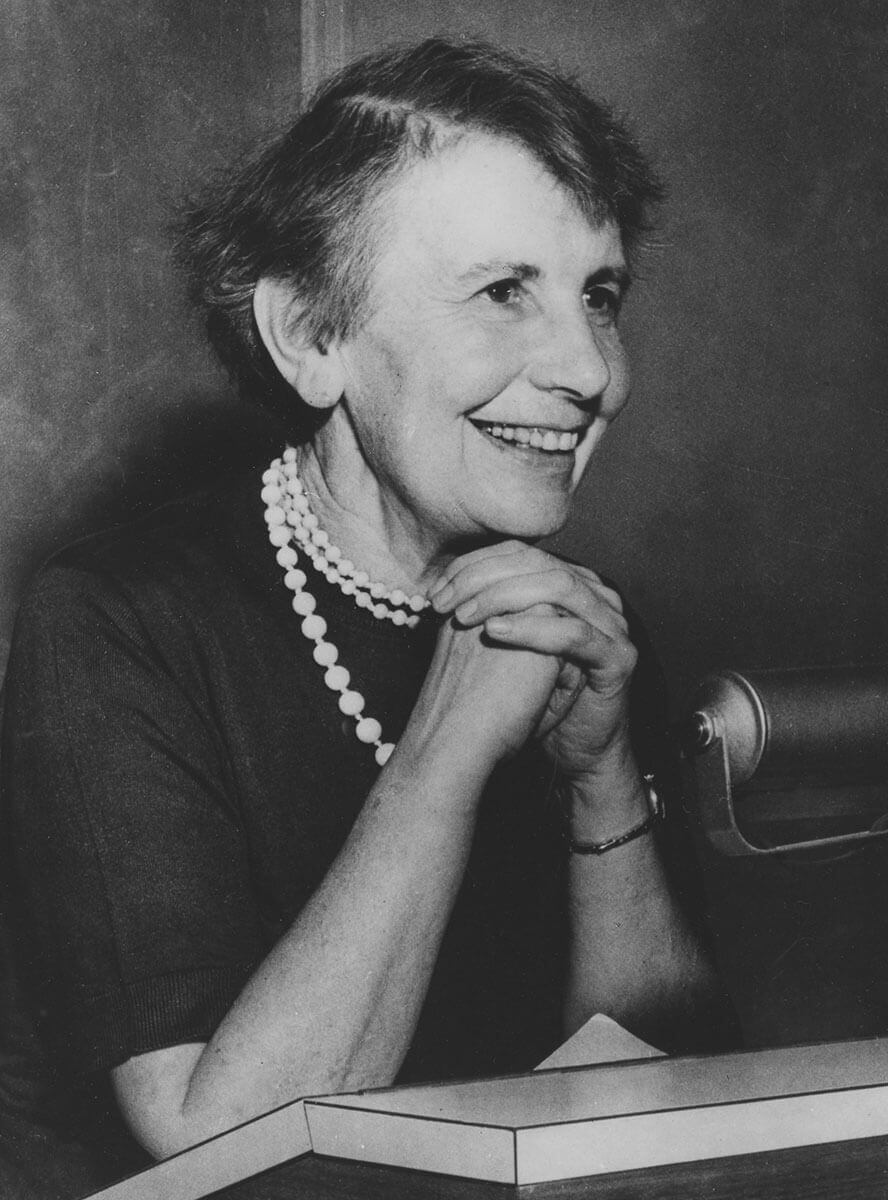 Anna Freud was born in Vienna to the famous Sigmund Freud, a psychoanalyst whose theories remain a standard in psychology education. While she did not get along with her siblings, she was quite close with her father and took an early interest in psychoanalysis. She spent her young adult years traveling, though had to relocate to London as the Nazis began their occupation of Vienna - Freud was even interrogated about the activities of the International Psychoanalytical Association.
In London, she developed her work around the question of whether a child could be psychoanalyzed. She founded the Hampstead Child Therapy Course and clinic in 1952 and was a prolific writer, contributing multiple influential papers on the ego and how development impacts the ego. She also contributed to the literature on defense mechanisms.
Freud surpassed being known simply for being the daughter of Sigmund Freud and established herself as an equally important psychoanalysis thinker.
Mary Whiton Calkins
1836 - 1930
Notable for being the first woman to be president of the American Psychological Association after years of discrimination in the field.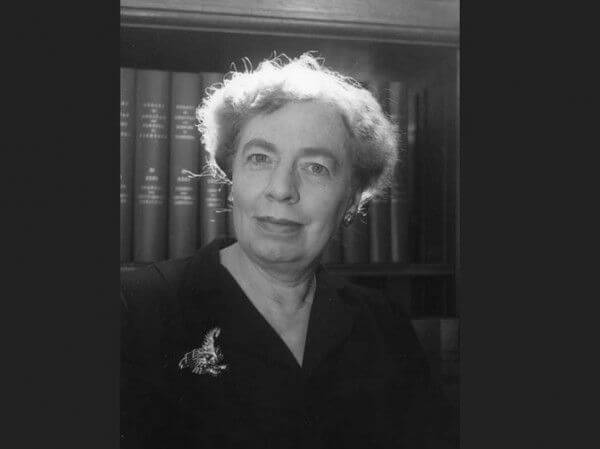 Mary Whiton Calkins spent the majority of her life in Massachusetts with her family. She learned Greek quite early in life and became passionate about studying the Classics. Wellesley College hired Calkins to teach Greek, though she soon found a passion for psychology. She began doctoral studies at Harvard University, though at completion, they only offered her a degree from Radcliffe College, their sister school, because she was a woman.
Regardless, many believe she is the first woman to receive a doctorate in Psychology.
She published multiple books and articles relating to dreams, memory, and self-psychology. Calkins became the first woman president of the American Psychological Association in 1905 despite a career filled with gender discrimination, an enormous honor. Later in her career, she returned to teaching at Wellesley and empowered other women to fight for suffrage rights.
Melanie Klein
1882 - 1960
Notable for defining object relations theory and inventing play therapy for children.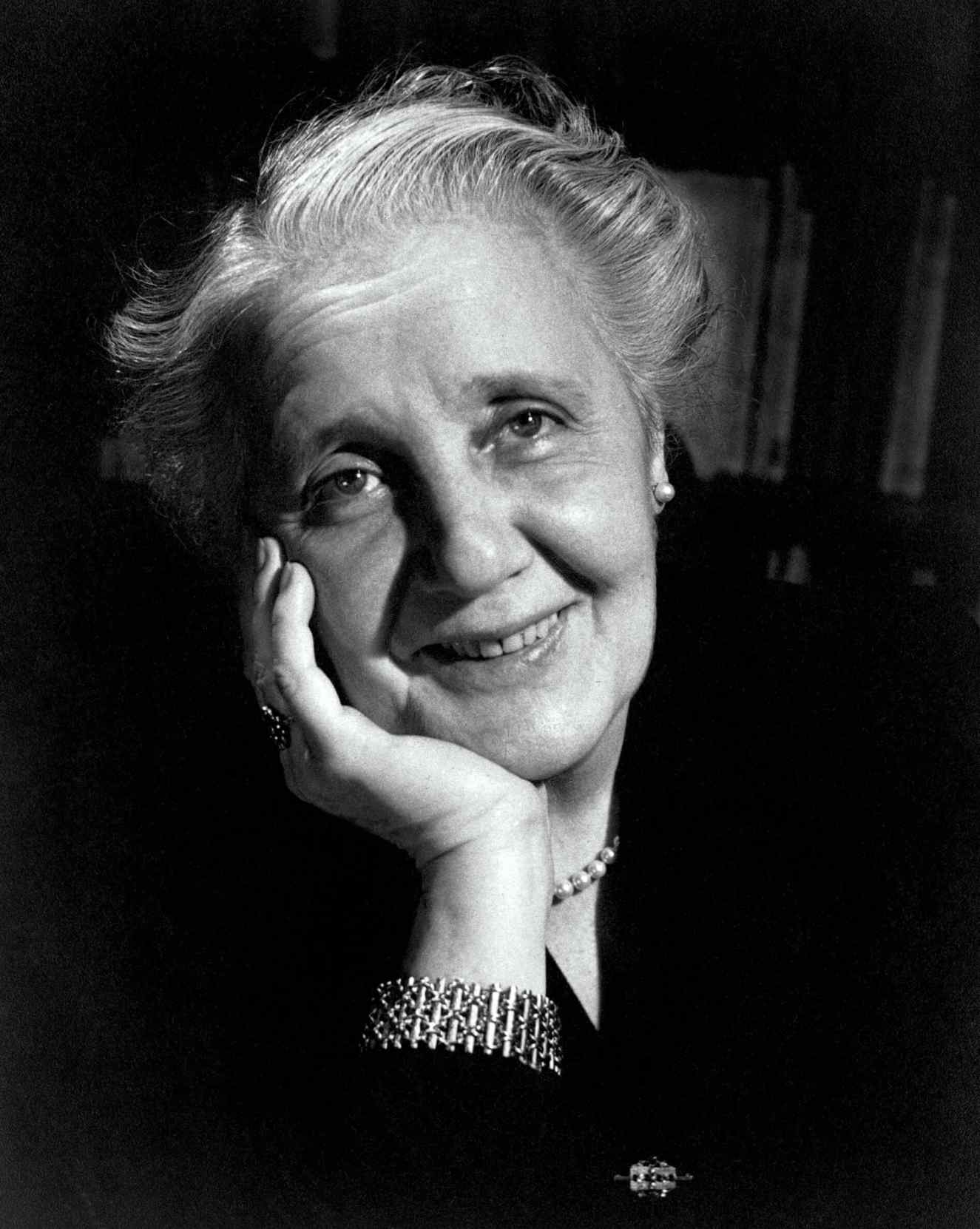 Melanie Klein was an Austrian-British psychoanalysis that suffered herself from depression. For her husband's work, she moved from Austria to Hungary where she received psychoanalysis to treat her depressive symptoms. During her sessions, her psychoanalyst encouraged her to analyze her children - and her fascination with child psychology began.
Her work focused on the development of children and their experiences of the internal and external world. She developed the object relations theory that would later become a key aspect of attachment theory - both theories standard in psychology education today. She published many important papers in child psychology and many key aspects of her play therapy techniques remain actively taught to clinicians today.
Mamie Phipps Clark
1917 - 1983
Notable for her research on African American schoolchildren's self consciousness during the desegregation period.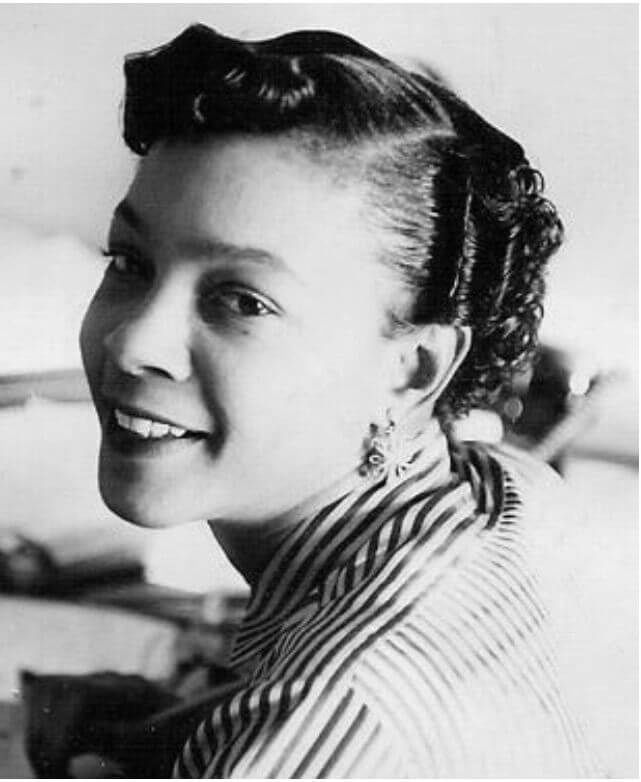 Mamie Phipps Clark was a psychologist who focused her research on school-aged children. She grew up in Arkansas and attended segregated schools throughout her childhood. She began college at Howard University, where she met her husband Kenneth Bancroft Clark, who introduced her to the field of psychology. With her husband, Clark enrolled in Columbia University and earned a PhD - which was the first PhD in Psychology given to an African American woman at Columbia University. She soon witnessed through her work that mental health assessment and treatment looked different for people of color, especially in the face of discrimination.
Through an experiment that asked African American children to play with dolls of different races, Phipps Clark demonstrated the impact that segregation had on children's beliefs about themselves and others. Later, this research would be a key component of Brown vs. Board of Education court case.
Eleanor Maccoby
1917 - 2018
Notable for her research on sex, gender, and child psychology.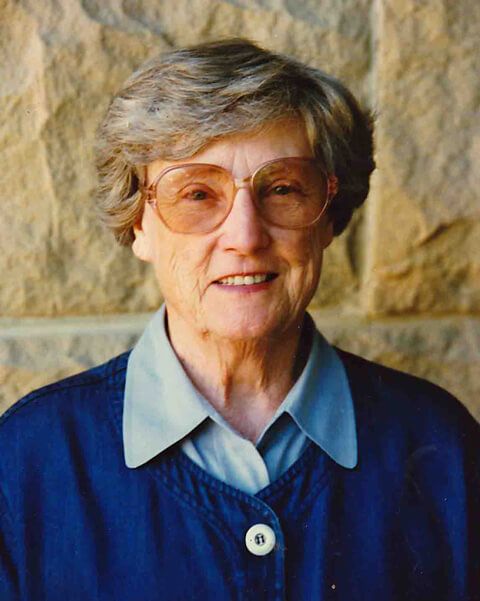 Eleanor Maccoby grew up in the Pacific Northwest. Her family raised her a vegetarian, which was rather unprecedented during that time period. She earned her Master's degree and PhD from the University of Michigan and studied behaviorism with B.F. Skinner.
Much of her work centered around child psychology and the impact of biology versus environment and culture in gender differences (and similarities!). She also researched the impact that divorce had on children. While teaching at Standford University, Maccoby collaborated with Carol Jacklin to publish The Psychology of Sex Differences, a much-cited study on the topic. Maccoby's impact on the field of psychology was edified by the creation of the Maccoby Award, a prestigious award in the field of developmental psychology. Maccoby and her husband adopted three children - Maccoby lived to be 100 years old.
Jane Addams
1860 - 1935
Notable for being the first American woman to win the Nobel Peace Prize for her work on settlement houses - and for founding social work as a profession.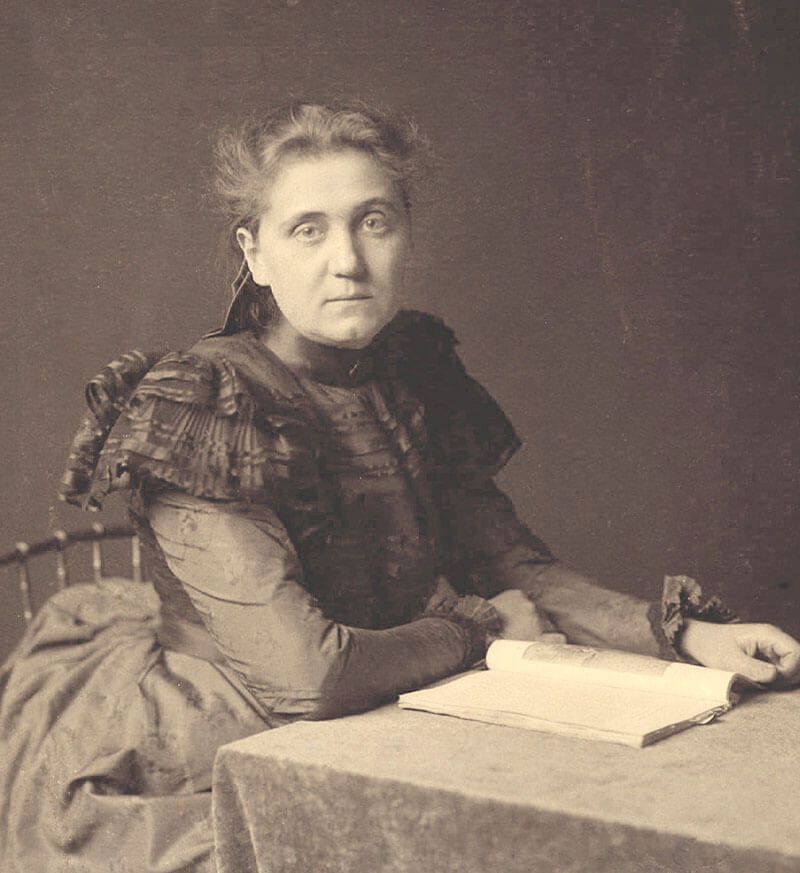 Jane Addams was born in the Midwest to a wealthy family with many political ties. Sick with tuberculosis as a child, Addams had to stay inside with a book rather than playing outside with other children. Her father encouraged her to complete her studies, later leaving her a large sum of money upon his death. Addams began medical school in Pennsylvania with her sister and brother-in-law, however ended these studies after one year. She began traveling with friends and family members. During one trip to London, she visited a settlement house, which she found aspirational and highly impactful for the community. She decided to open her own settlement house in Chicago with friend Ellen Gates Starr in 1889. Hull House became a cultural centerpiece where those who needed help could find housing, food, arts, literature, and excellent conversation. Addams had romantic relationships with women, including her cofounder Ellen Gates Starr. She was active in advocacy for women, the poor, and for social justice. Because of the social reforms happening in the United States at the time, Addams was at the forefront of making changes in the way that people lived in policy. She is the founder of social work as a profession.
Virginia Satir
1916 - 1988
Notable for her innovation in family therapy.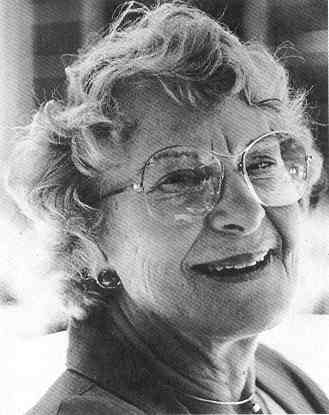 Virginia Satir showed great intelligence and interest in family structures from childhood. At a young age, she suffered from appendicitis and spent several months in the hospital - however, she taught herself how to reach and soon made her way through the entire library at her one-room schoolhouse. She became a teacher during the Great Depression, which furthered her interest in family dynamics and the roles that parents have for their children. She earned her Master's degree in Social Work from the University of Chicago and began her psychotherapy practice. In her many years as a therapist, she pioneered the Change Model Process which put forth four stages: status quo, chaos, practice and integration, and the new status quo to explain reactions to change. Her method of working with families informs current family therapy practices and modalities.
Inez Beverly Prosser
1897 - 1934
Notable for being the first African American woman to receive a PhD in Psychology, as well as her work in education and desegregation.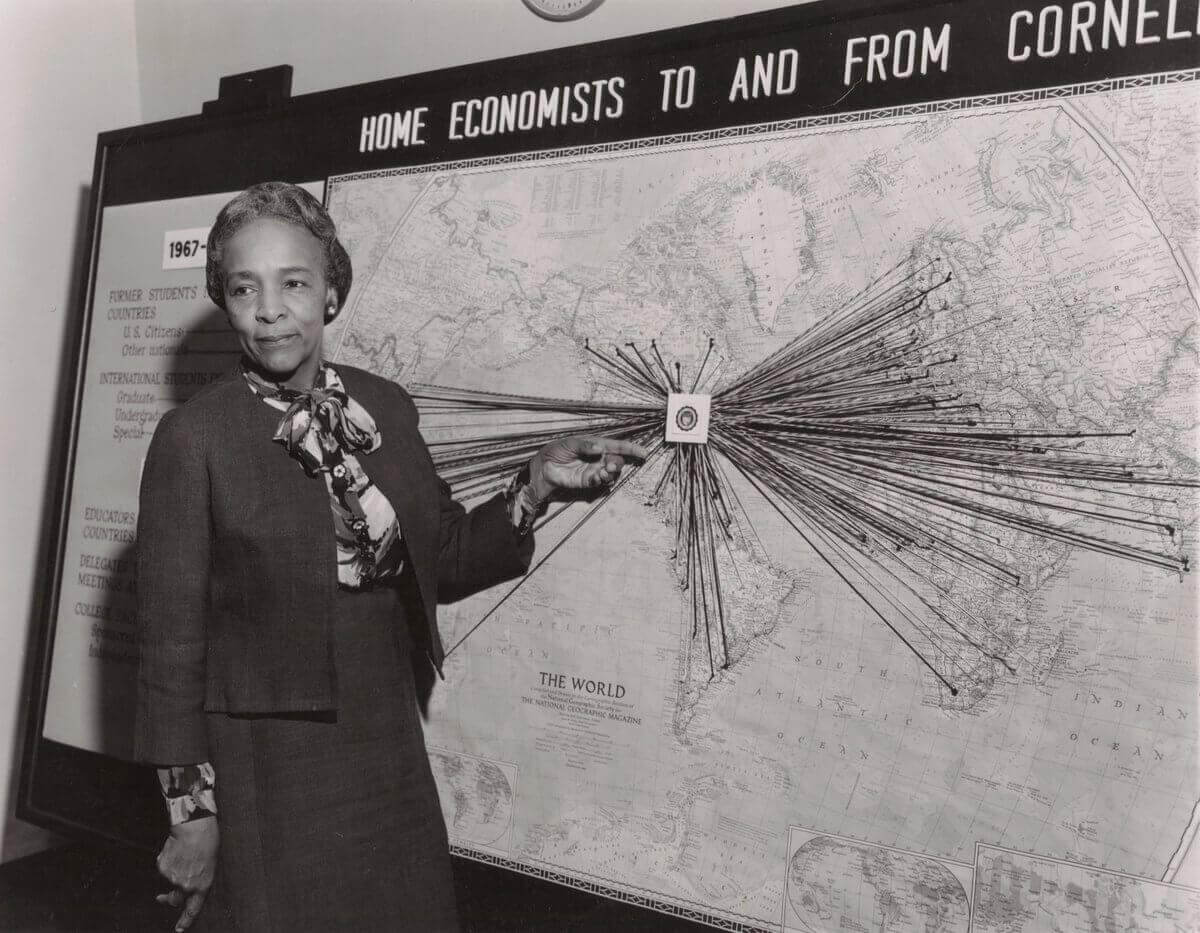 Inez Beverly Prosser grew up in Texas with a family that valued education above all else. She became a teacher and soon rose to the position of high school principal with much praise from her peers. She continued her studies and earned a Master's degree in Psychology while she worked full-time. By winning a Rockafeller scholarship, she went on to earn her PhD in Psychology from University of Cincinnati.
Prosser's research focused on the impact of segregated schools on student's mental health - and was a cornerstone for many educational reforms throughout the time period, especially as it highlighted the emotional damage that segregation caused for African American children.
Martha Bernal
1931 - 2001
Notable for being the first Latina to earn a PhD in Psychology as well as developing the Ethnic Identity Questionnaire.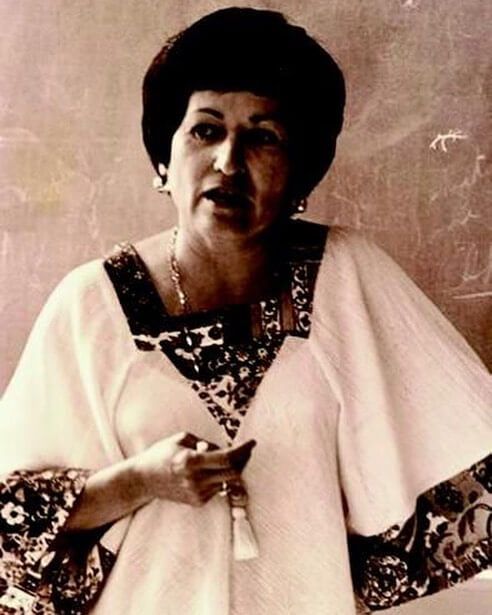 Martha Bernal grew up in Texas. Her parents were from Mexico, though she was discouraged to speak Spanish at school. Despite the stigma associated with being a Latina, Bernal earned her PhD in Psychology from Indiana University Bloomington, becoming the first Latina to receive a PhD in Psychology in the country. She found it difficult to find a faculty position after earning her doctorate, though landed a research role at UCLA and later began a teaching position at Arizona State University. Bernal's work focused on identity development with immigrant children. She developed the widely-used Ethnic Identity Questionnaire and methods of treating child psychopathology. She then became a leader in training minority psychologists, supporting others who experienced the same prejudice that she went through. The American Psychological Association awarded Bernal a Distinguished Life Achievement and Distinguished Contribution in Psychology and Public Interest in 2001.
Joyce Brothers
1927 - 2013
Notable for destigmatizing mental health by creating "pop psychology," as well as being the first female boxing commentator.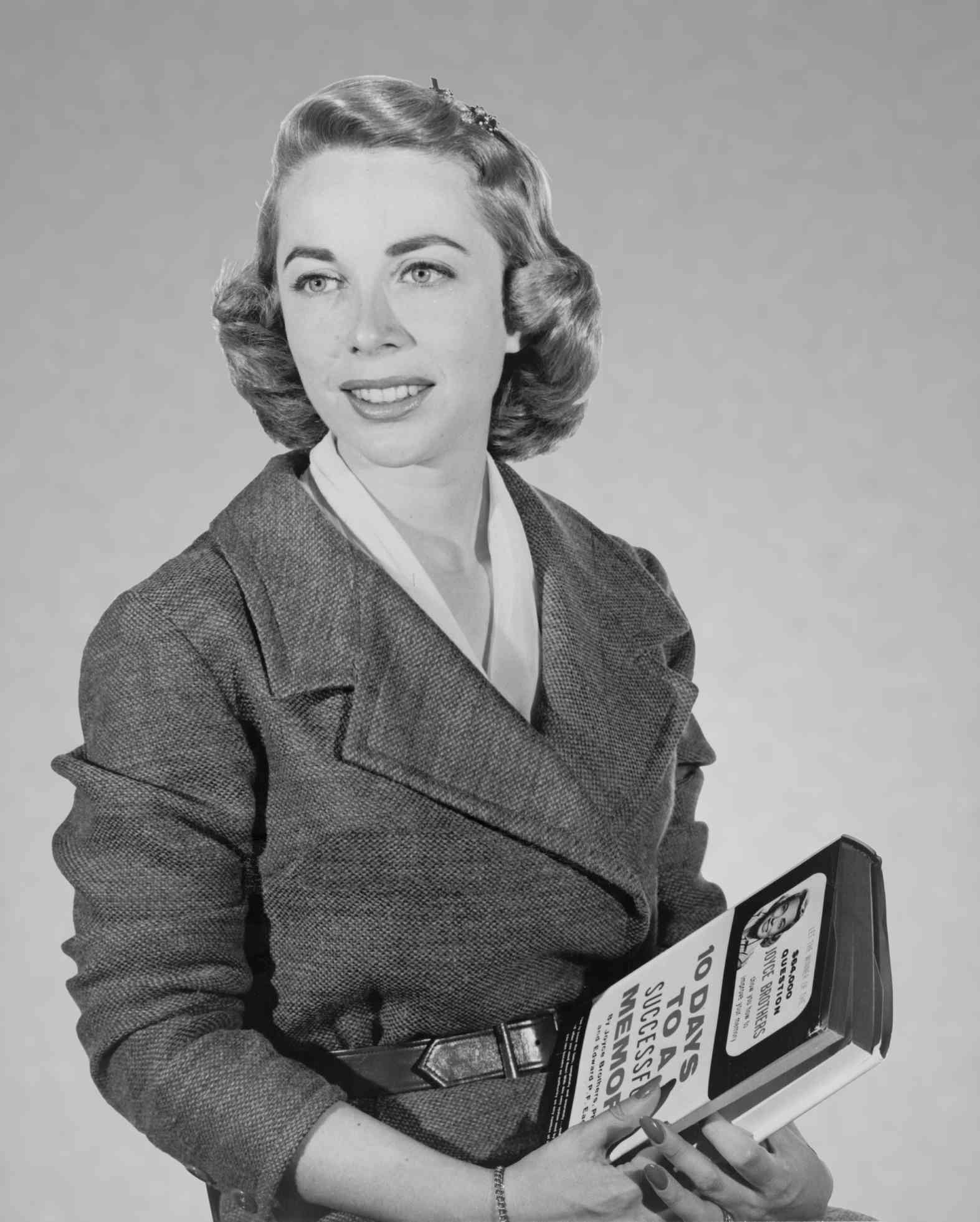 Joyce Brothers grew up in New York, leaving home to study Home Economics and Psychology at Cornell University where she graduated with honors. She went on to earn her Master's degree and PhD in Psychology from Columbia University. She and her husband, an internist, attempted to live in New York City on a $50 monthly paycheck. Because of the limitations of this budget, in 1955 Brothers interviewed to be a contestant on a popular TV quiz show called "$64000 Question." While the producers attempted to portray her as a frail woman, Brothers won the show by learning as much as she could about the season's topic, boxing. With her photographic memory, she became an expert at the sport and its rules. After winning the show, Brothers became a CBS boxing commentator. With her well-earned fame, many TV shows, magazines, and movies asked Brothers to speak on the topic of psychology. Brother's expertise in psychology, ability to communicate clearly and effectively about mental health, and popularity led to a boost in awareness of the field of psychology.
Ruth Westheimer
1928 - present
Notable for sharing her knowledge of sex therapy through TV shows, radio shows, and magazine articles.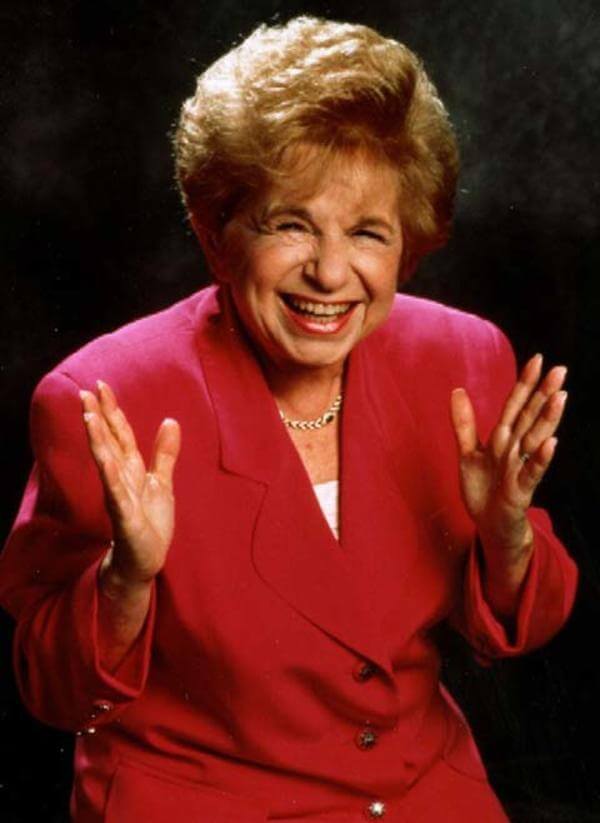 Ruth Westheimer was born in Germany during the Nazi regime. Her father was taken away during Kristelnacht and her mother sent her away to Switzerland to live in an orphanage before disappearing into a concentration camp. After the war ended, Westheimer moved to Mandatory Palestine where she served in the military as a scout and a sniper.She became injured from a battle and was discharged from the military. Later, Westheimer moved to Paris and eventually to New York City. She earned her EdD from Columbia University and found work at Planned Parenthood, where she continued studying sexuality. In 1980, Westheimer began a radio show called Sexually Speaking, on which she spoke about birth control, unwanted pregnancies, and other topics in sex. This began her media career - she later was featured on TV shows, in movies, in newspapers and articles. Her spotlight on sex destigmatized the topic and set a precedent for the public to open up to the topic. She's written 45 books so far and has a Hulu show called Ask Dr. Ruth.
Insoo Kim Berg
1934 - 2007
Notable for pioneering Solutions-Focused Brief Therapy.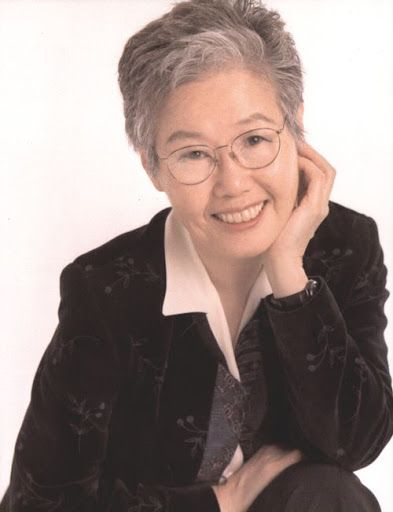 Insoo Kim Berg was born and raised in Korea, where she studied pharmacy in college. Berg moved to the United States with her first husband. She then attended the University of Wisconsin-Milwaukee where she earned a Bachelor's and Master's degrees in Social Work. Berg practiced social work in Milwaukee until her divorce, when she moved to Chicago to complete post-graduate studies at the Family Institute of Chicago. She met her second husband, also a clinician, and together they founded the Brief Family Therapy Center. Berg ran the Brief Family Therapy Center as Executive Director and worked with clients. She and her husband developed the Solutions-Focused Brief Therapy modality, which Berg taught to clinicians all over the world. This therapy technique became a standard intervention for clients experiencing depression and anxiety.
Brené Brown
1965 - present
Notable for her widely-viewed TED talk and her many books on vulnerability, shame, empathy, and courage.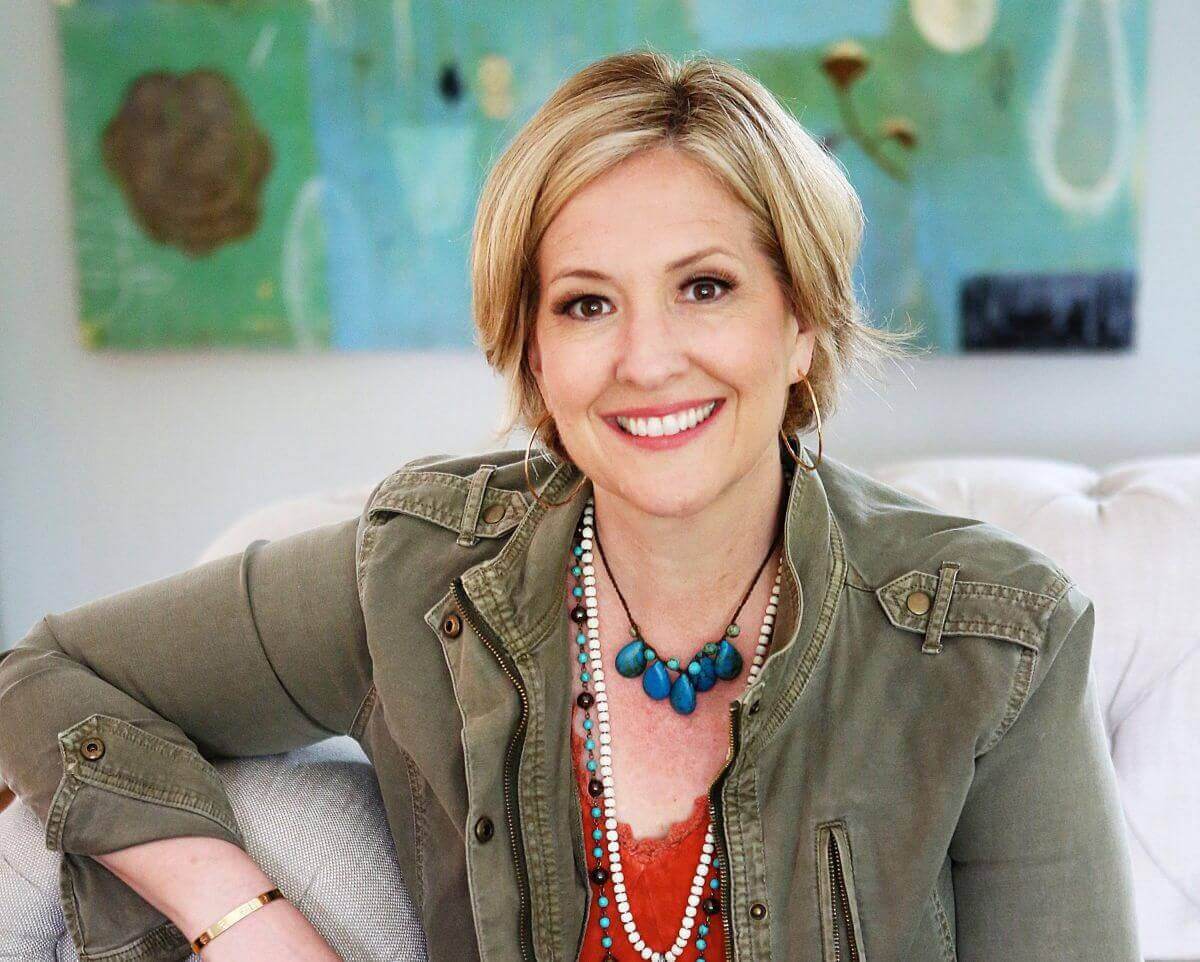 Brene Brown was born in San Antonio, Texas and was the oldest of four siblings. She earned her Bachelor's and Master's degrees in Social Work from the University of Texas Austin and her PhD in Social Work from the University of Texas Houston. She is now a professor at the University of Houston. Her work is widely known to the public, often quoted in the media and by social influencers. In 2010, Brown's TED Talk The Power of Vulnerability became an extremely successful talk with now over 54 million views. In 2019, Netflix published her lecture Brene Brown: The Call to Courage. She has numerous books that cover topics of shame, vulnerability, and empathy.
Kristin Neff
1966 - present
Notable for her contributions to the field of self compassion.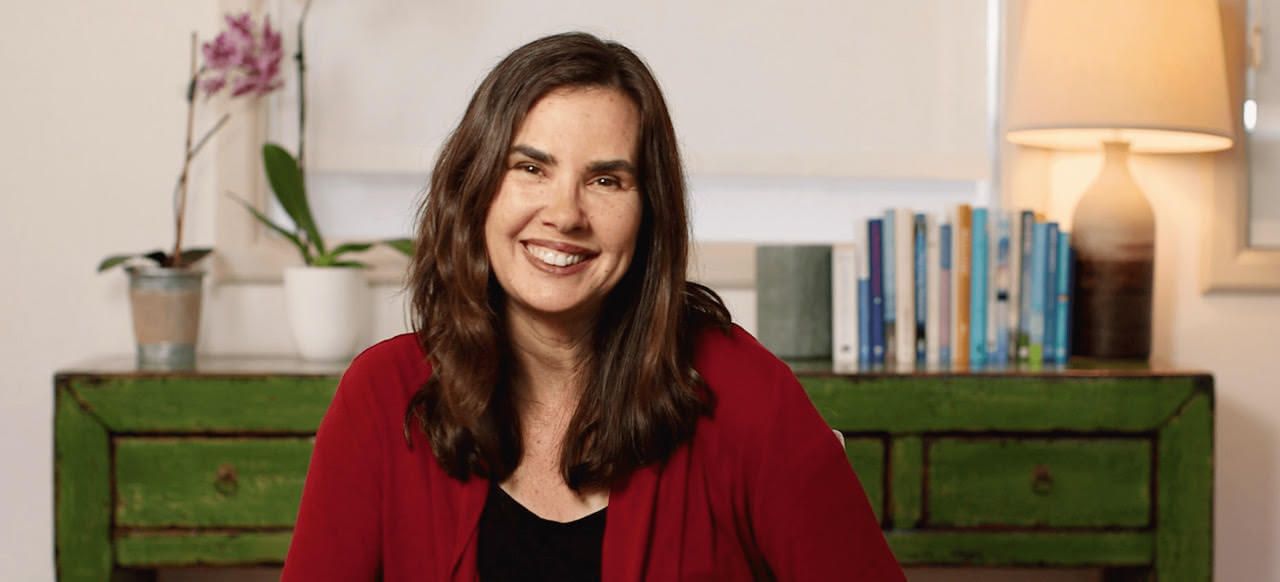 During her graduate studies, Kristin Neff became passionate about Buddhism and mindfulness practices. Her research focuses on self-compassion. She developed the Self Compassion Scales, a tool to measure self compassion.
Kristin has written several books including Self Compassion: The Proven Power to Being Kind to Yourself and Fierce Self-Compassion: How Women Can Harness Kindness to Speak Up, Claim Their Power and Thrive. She facilitates the training program Mindful Self Compassion.
Marsha Linehan
1943 - present
Notable for creating Dialectical Behavioral Therapy (DBT) and her work on borderline personality disorder.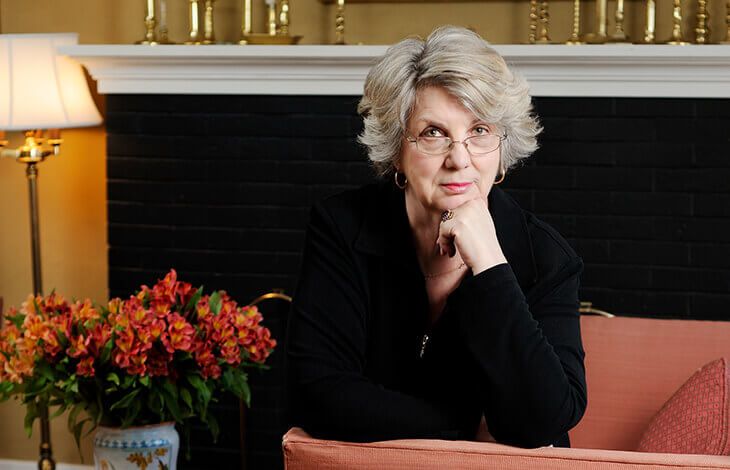 Marsha was born in Tulsa, Oklahoma and has five siblings. At an early age, Linehan was diagnosed with schizophrenia and lived for many months at a mental health institution. While staying at the institution, Linehan received electrocompulsive therapy and took various medications. After she finished the program, Linehan remained free from psychopharmacology and insisted that rather than schizophrenia, she suffered from borderline personality disorder.
Marsha attended Loyola University Chicago and received her Bachelor's, Master's, and PhD in social and experimental personality psychology. She taught psychology at several colleges and universities, eventually settling in at the University of Washington. She's published several articles as well as manuals such as Cognitive-Behavioral Treatment for Borderline Personality Disorder and Skills Training Manual for Treating Borderline Personality Disorder. Her memoir, Building a Life Worth Living: A Memoir, came out in 2020.
As the creator of Dialectical Behavioral Therapy, Linhan's work continues to impact a vast number of lives, as DBT has become a standard and evidence-based treatment for people with personality disorders, addictions, and other mental health conditions.
Julie Gottman
1951 - present
Notable for co-founding the Gottman Institute and co-creating the Sound Relationship House Theory.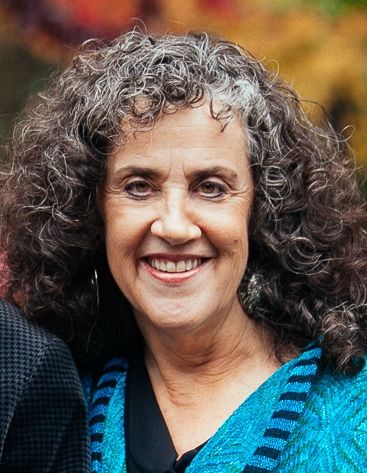 Julie Gottman was born in Portland, Oregon. After earning a bachelor's degree in Psychology and an M.Ed in Mental Health Counseling, she spent several years in India and Nepal serving the impoverished. She returned to the United States and earned an additional Master's degree in Clinical Psychology and a PhD. Her post-graduate work included clinical work with individuals with schizophrenia, rape and incest victims, those who experienced trauma, as well as studying the impact on children of having lesbian parents to show there were no adverse affects. In 1996, Gottman founded the Gottman Institute with her husband, an organization that trains clinicians on the Gottman Method, which is used with couples in therapy. The Gottman Institute has trained over 100,000 clinicians worldwide and continues to be the gold standard of treatment for couples.
Francine Shapiro
1948 - 2019
Notable for founding Eye Movement Desensitization and Reprocessing (EMDR) therapy.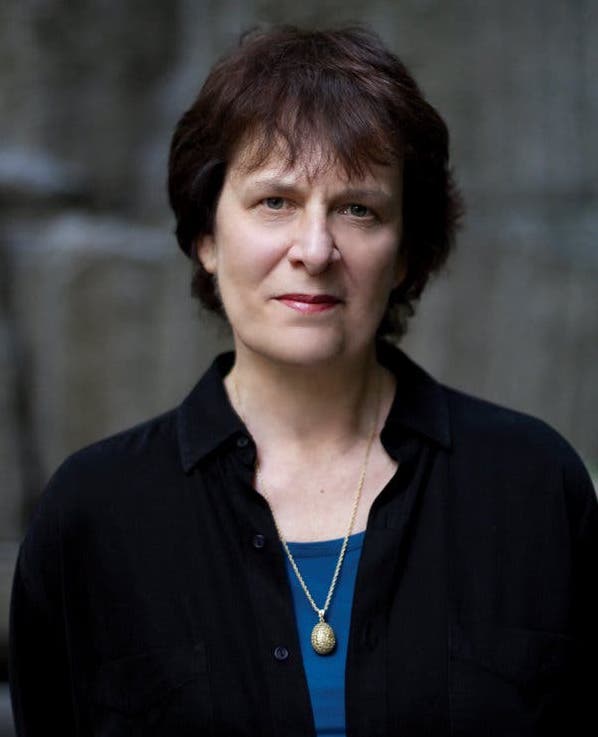 Francine was born in Brooklyn, New York. At a young age, she lost her sister, which impacted her greatly. She earned a Bachelor's and Master's degree in English - and almost attained her PhD in English, however was diagnosed with cancer before she was able to write her dissertation. The experience of receiving treatment for cancer led her to be interested in the immune system and stress reduction. She founded the Human Development Institute and earned her PhD in Psychology in 1988.
She shared that once walking through a park, she noticed how a sweeping eye movement helped decrease stress. Her dissertation and subsequent work focused on the impact of trauma and the development of a therapy called Eye Movement Desensitization and Reprocessing (EMDR). EMDR is now a standardized and evidence-based treatment for symptoms stemming from trauma.
By creating an intervention to help those with trauma, Shapiro has touched a huge amount of lives and given people the chance to move forward from their adverse experiences.
Reiko Homma True
1933 - present
Notable for advancing mental health treatment for Asian Americans.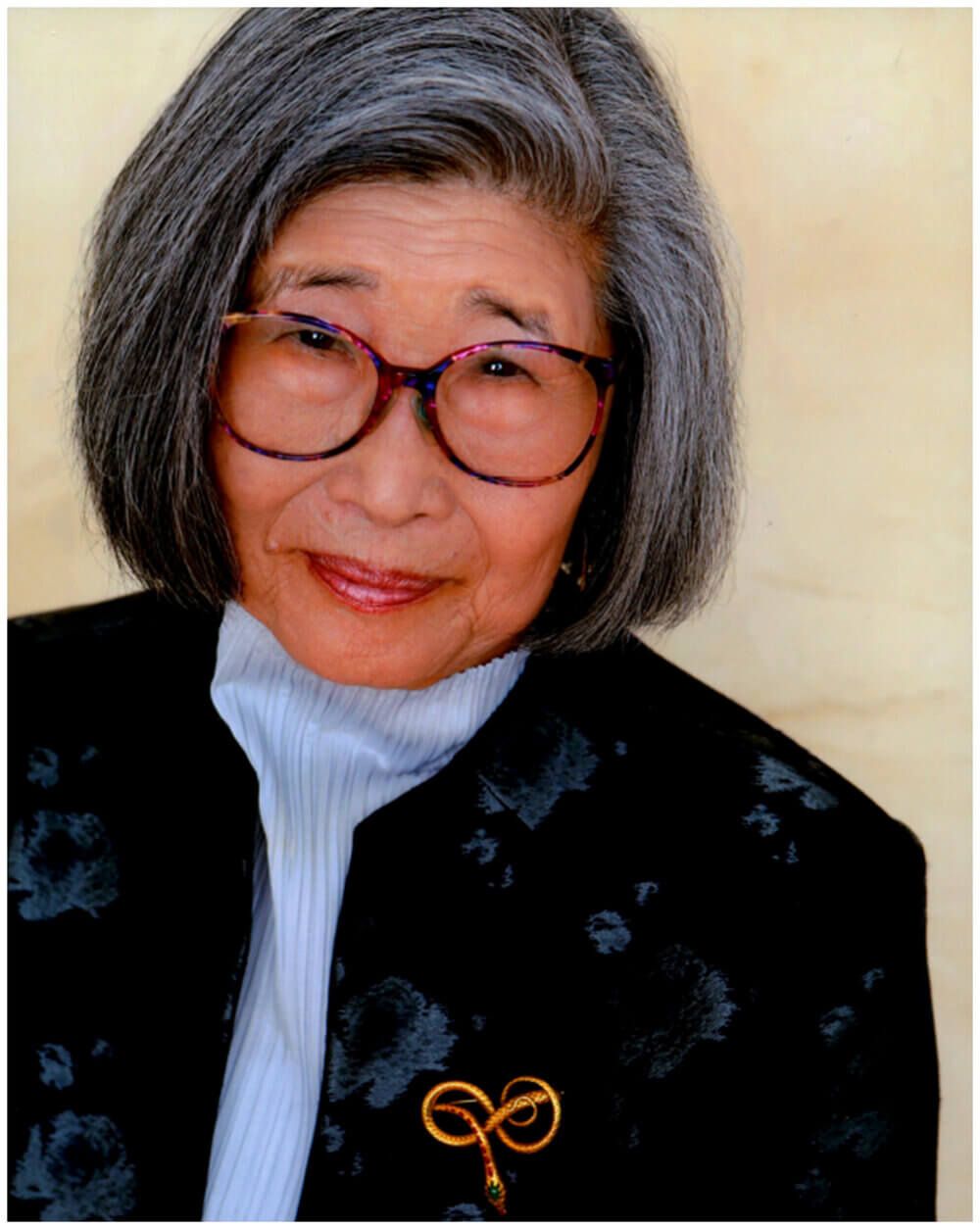 Reiko Homme True was born in Japan, however moved to Shanghai during World War II. Returning to Japan in her teenage years, True attended university at a time when it was quite uncommon for females to continue with high education - she faced much discrimination. In 1958, she moved to San Francisco. She went to University of California Berkeley for her social work degree, later receiving a PhD in Psychology.
She began her career by founding and facilitating self-help groups for Japanese women living in San Francisco, especially for those who married American servicemen and moved to the United States without social support. Using her clinical and organizing skills, True helped start many mental health centers across the west coast. She worked in the Public Health department in San Francisco until retirement. In the wake of several debilitating earthquakes, True supported victim mental health efforts.
True's research highlighted the lack of utilization of mental healthcare services in the Asian and Asian American population, emphasizing several key factors contributing - and advancing the approach for public health official and clinicians when working with the Asian and Asian American population.
Angela Neal-Barnett
Notable for her work supporting African American women who suffer from anxiety.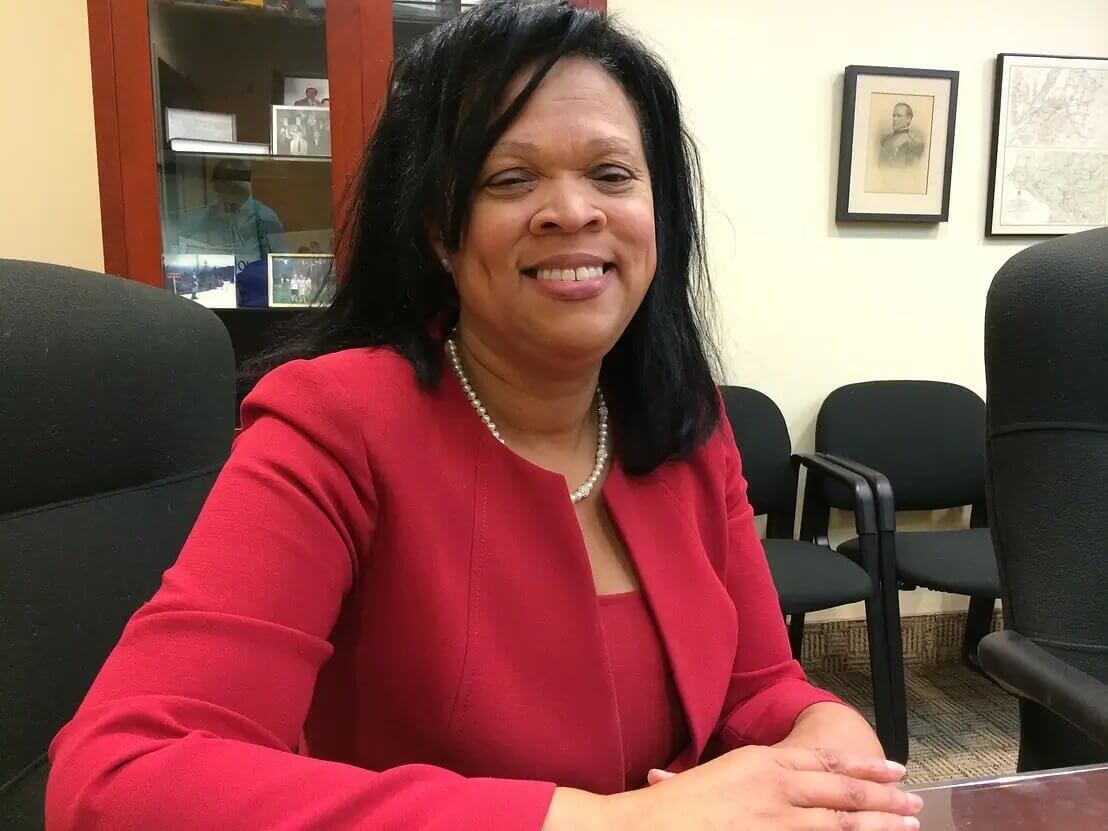 Dr. Neal-Barnett earned her Bachelor's degree from Mount Union College, followed by her Master's degree and doctoral degree from DePaul University. She then completed clinical research at the University of Pittsburgh School of Medicine Western Psychiatric Institute and Clinic. The focus of Dr. Neal-Barnett's work is on the anxiety experienced by African American women - including overwhelming fears and social anxiety. Dr. Neal-Barnett's research highlights the role of sister circles, spirituality, and viewing mental health from a Black lens. She founded an organization called Rise Sally Rise, which helps women learn how to manage their anxiety. She also wrote a book titled Soothe Your Nerves: The Black Woman's Guide to Understanding and Overcoming Anxiety, Panic and Fear. Her work has been featured on CNN, BET, and NPR. Dr. Neal-Barnett is a tenured professor at Kent State University.
Kay Redfield Jamison
1946 - present
Notable for her contributions to the understanding and treatment of bipolar disorder.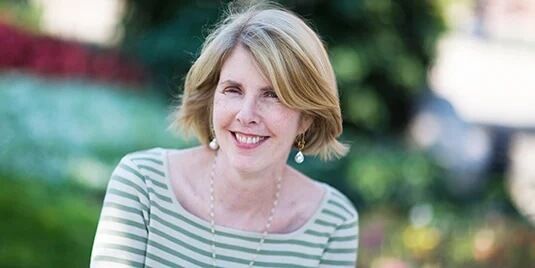 Kay was born to an Air Force family, which meant that she moved around many times as a child. On her father's side of the family, she inherited bipolar disorder, though did not receive a diagnosis until well into adulthood. During her time as a student at UCLA, Kay struggled with mania and depressions, which often interrupted her studying. She became passionate about psychology and earned a Bachelor's, Master's, and PhD in Psychology as well as a C Phil. She taught at UCLA and John Hopkins, traveling to lecture around the world and speak on panels.
In addition to her vast academic work, she also wrote multiple memoirs detailing her personal journey with bipolar disorder such as An Unquiet Mind and Nothing was the Same. Jamison's other books cover topics such as suicide, mania, depression, bipolar's link to high achievement, and she also wrote a biography of Robert Lowell.
She was featured in Time Magazine for being a "Hero in Medicine" and named one of the "Best Doctors in the United States."
Tara Brach
1953 - present
Notable for her dedication to radical compassion, meditation practice, and blending eastern and western wellness practices.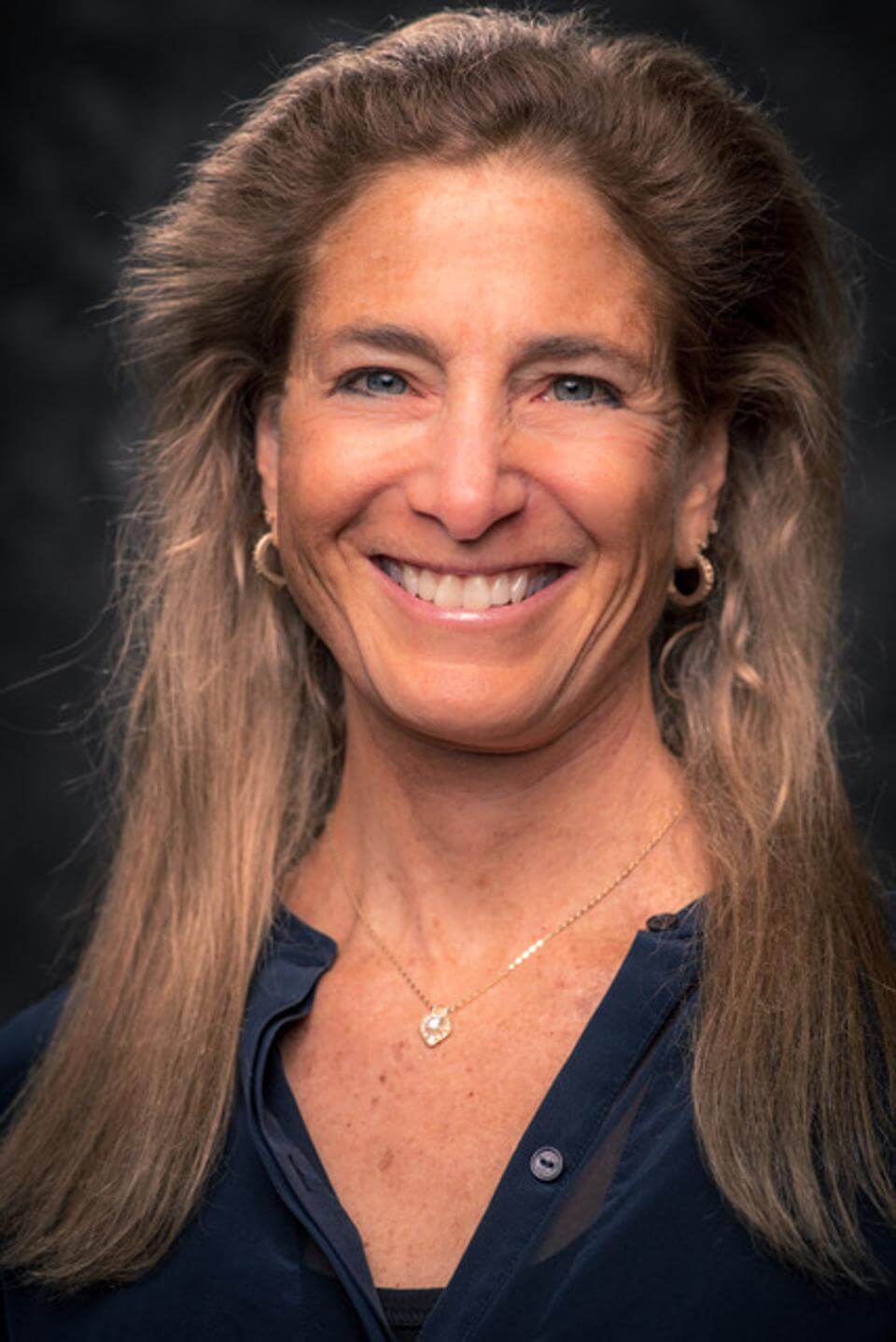 Tara grew up as the oldest child of four siblings. However, debilitated by a medical condition, she often had to stay behind during playtime - so she would find "true refuge" in herself, her mind and thoughts. Tara's mother suffered from depression and alcoholism, which impacted the way that Tara related to her mother as well as gave her an instinct to problem-solve for other women when they felt upset. Tara found solace in yoga and went to live at an ashram for ten years on the East Coast of the United States. She practiced the ashram lifestyle, including entering an arranged marriage and waking up at 3am to pray. After suffering a miscarriage and becoming disillusioned with ashram life, Brach left the ashram and moved to Washington DC where she earned her doctorate in Clinical Psychology. She found many elements of Buddhist practice, especially mindfulness practices, helpful in her clinical work. In 1998, Brach founded the Insight Meditation Community of Washington DC, a non-residential meditation center. She offers courses, workshops, and lectures about emotional healing and the use of mindfulness practices in therapy and non-therapy settings. Her books include Radical Acceptance, True Refuge: Finding Peace & Freedom in Your Own Awakened Heart, and Radical Compassion: Learning to Love Yourself and Your World with the Practice of RAIN.
Carol Gilligan
1936 - present
Notable for stating the Kohlberg's Stages of Moral Development lacked gender considerations and subsequently creating the Ethics of Care framework.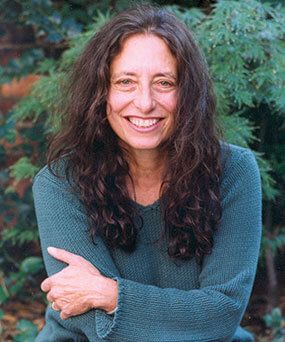 Gilligan grew up in New York City, though spent her undergraduate years at Swarthmore College, her Master's degree years at Radcliffe College, and her doctorate years at Harvard University studying social psychology and the psychology of motives. Upon graduation, Gilligan began an esteemed teaching career, joining universities like the University of Chicago, Cambridge University, Harvard University, and New York University. As a graduate student researching under Lawerence Kohlberg, Gilligan stood up for women and women's psychology by positing that Kohlberg's Stages of Moral Development theory lacked a feminine viewpoint, one that assumed that women could attain total moral development just like men. Her book, In a Different Voice, spoke to the harmful generalizations of women as not having voices or agency. She developed the Ethics of Care framework which focuses on the role of interpersonal relationships in moral decisions, as well as emphasizing the virtues of caring for others - traits often found and developed in women. Her work was highly impactful in the feminist literature and advocated for the inclusion of equality within psychological theory.
Leda Cosmides
1957 - present
Notable for developing evolutionary psychology.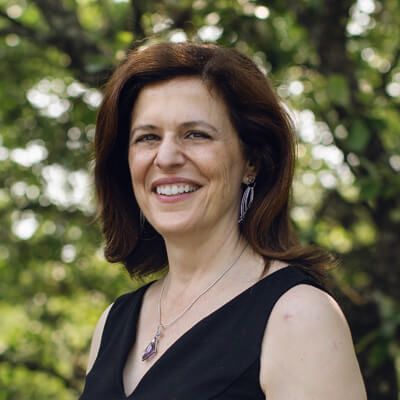 Cosmides showed early interest in biology, studying the subject at Radcliffe College where her advisor was an evolutionary biologist. She then earned her PhD from Harvard University in Cognitive Psychology. With her husband, John Tooby, and colleague Jerome Barkow, she published The Adapted Mind: Evolutionary Psychology and the Generation of Culture, an anthropology text - which began the development of evolutionary psychology as a field. While a professor at the University of California Santa Barbara, Cosmides and Tooby founded the Center for Evolutionary Psychology. She's won many esteemed awards for her contributions to the field of psychology.
Babbette Rothschild
Notable for creating somatic trauma therapy.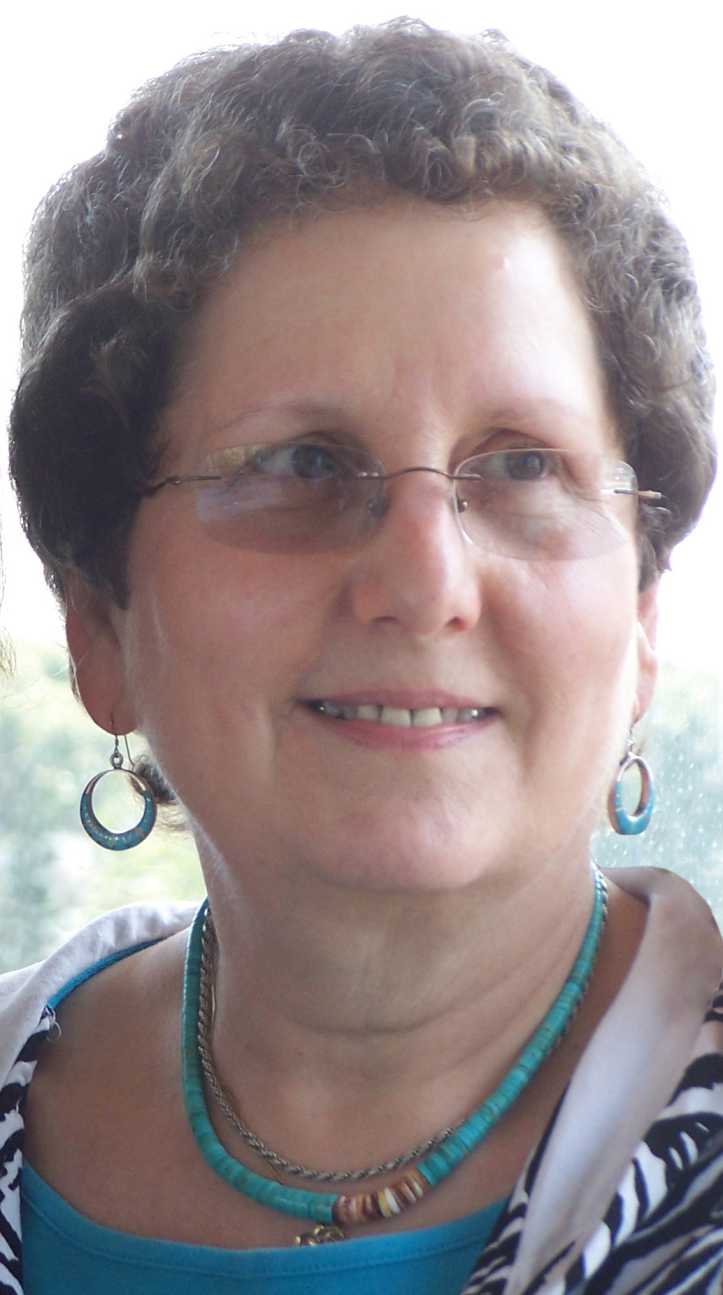 Rothschild is a clinical social worker who developed a therapy technique called Somatic Trauma Therapy. Somatic Trauma Therapy emphasizes the body's role in experiencing, processing through, and healing from traumatic experiences. As a highly experienced psychotherapist, Rothschild developed this modality through her many experiences of working with clients who experienced heightened awareness, hypervigilance, and overwhelming anxiety. She wrote the books The Body Remembers: The Psychophysiology of Trauma, Trauma and Trauma Treatment, and four others. She presents at workshops, gives lectures, and continues to write on the subject of Post Traumatic Stress Disorder, empowering other clinicians to practice trauma-informed therapy.
We are so grateful for all of our own wonderful therapists who join the list of celebrated women! As we learn more about mental health and psychology, we celebrate the women who have contributed and dedicated their time, effort, and passions to bettering the lives of others.