Published March 26th, 2020
If you're transitioning your private practice from in-person to online sessions, the service select needs to be reliable, user-friendly, and amenable to your practice.
To better inform your decision, we put together this guide to the best teletherapy platforms for private practice therapists based on pricing, features, and reviews from across the Zencare community.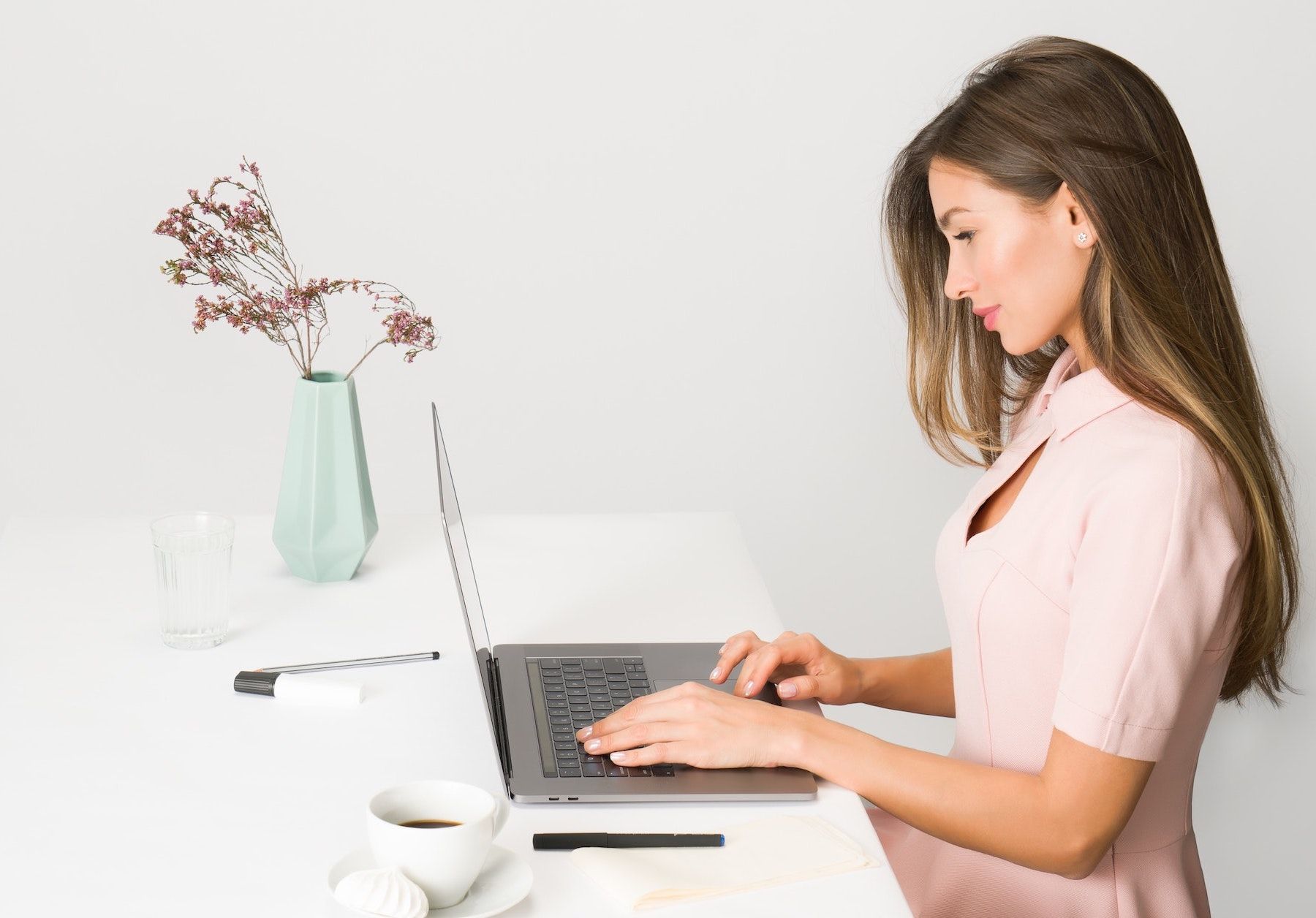 Teletherapy platforms by pricing and feature
Price is an obvious factor when selecting which teletherapy platform is right for your practice. Luckily, there's a wide range of prices available, starting at free (Doxy.me) and capping at $200 per month (for the HIPAA-compliant version of Zoom).  
Here's a breakdown of what each platform costs, as well as additional features or bonuses included (if any):
Teletherapy Platforms: Pricing Comparison
Video Call Platform
HIPAA-compliance
Billing & Scheduling
Price
Free
$6 per month
$49 per month
$200 per month
$69 per month
$38 per month
Free
Free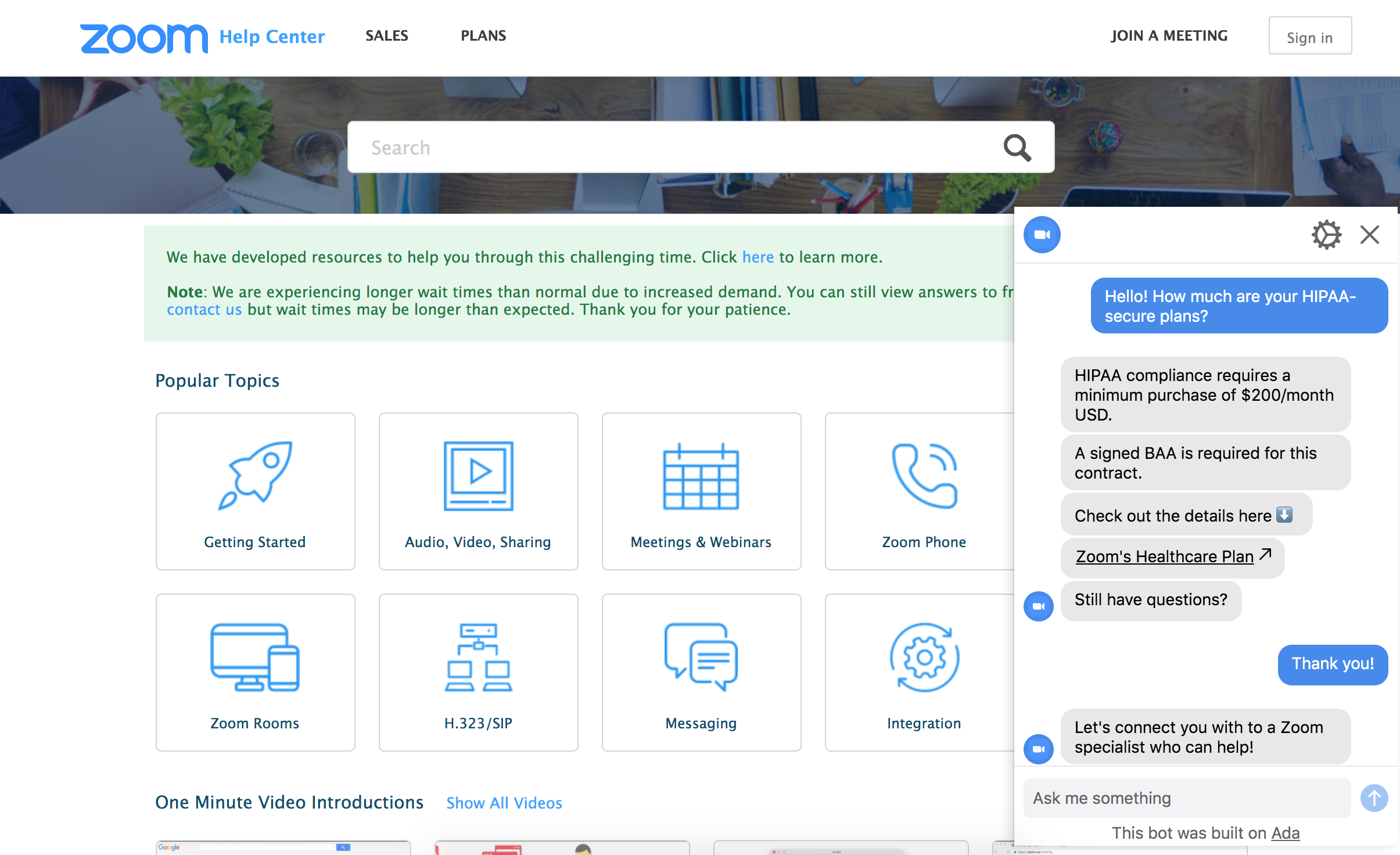 Most popular teletherapy platforms
Curious what your colleagues in private practice are using to conduct HIPAA-compliant remote sessions?
Based on a survey of 200 Zencare therapist members, we found that Doxy.me and SimplePractice are the most commonly used teletherapy platform among Zencare therapists.
Doxy.me – Used by 30% of Zencare therapist members
SimplePractice – Used by 25% of Zencare therapist members
Zoom – Used by 13% of Zencare therapist members
VSee – Used by 6% of Zencare therapist members
Teletherapy Platforms Used by Zencare Members
Reviews of each teletherapy platform
We asked therapists what they recommend about each platform, as well as any tips or additional guidance they have for therapists considering this particular platform. Read on below for these details!
Doxy.me Reviews
Would you recommend Doxy.me to other therapists?
Yes. So far it seems easy for me and user-friendly for clients. I use their basic free offering as I don't think I need the upgraded version.
I would definitely recommend Doxy.me. It's free to use and the quality of the video and audio are very good. I initially tried using another platform and found it to be very glitchy, but fortunately have not had that problem with Doxy.me.
A good solid free platform.  If your client has poor internet it can be challenging,  but it DOES  give you  info on their connection security and a few connection options.
Yes. It's really easy and intuitive. I love the "waiting room" feature. All your clients use the same link for each of their sessions. They click the URL, sign into and wait in a virtual waiting room, and you click on their name when you're ready for them. You can message them while they're in the waiting room if you're running late, etc. I had been using Zoom, but sending individual links for each session was cumbersome, you can't know if the next client is on deck or not, and one time someone logged into the middle of someone else's session, which I hadn't known was even possible. ( I saw it and removed them before their video even went live, but that could've been bad!)
Yes. I like the waiting room feature. It's easy for clients to use. I can customize the link. Also, clients can message me back and forth.
Yes, it makes it convenient to send a link to clients who don't need to download anything and can reach you. There is a "waiting room" feature and a timer so it helps you keep track of time.
Yes, I've used it for a few years, and other than very occasional technical glitches, it has been great.  It's free and will provide a BAA.
Yes — free, easy to use, generally good quality calls, responsive tech support. The "virtual waiting room" is great for seeing many telehealth clients back to back, which during the current pandemic is now the norm.
Yes - super user friendly for the client, no need for them to download anything. Its free for the provider and offers a BAA to be HIPAA compliant. If there are problems at all - be sure you are using it with Google Chrome.
Yes - it has a free BAA and is HIPAA compliant. Easy to use for clients (no signing up) and there's a waiting room so that I know who is next and when they "arrive" online.
Yes, I have been using this platform for several months. It is designed for specifically for use by healthcare professional. Clients do not need to create an account or use a room code. You can share a link that brings you directly to your "Virtual Waiting Room." Doxy.me gives you Job Aid templates to share with clients that have step by step instructions on accessing their clinician's virtual waiting room.
I am currently using Doxy.me and while it says it is free, I upgraded and am currently paying the fee (which I think is $30) – and the video has since come in much clearer (it was initially very grainy and there was a lag with my voice).
I would recommend the more expensive "pro" version.  I would also highly recommend therapists and clients either use their phone for the audio and mute the microphone for the video, or have their phone at the ready in case the video gets erratic.  Having a glitchy session is a lot more fustrating than no session at all for both client and therapist.
Sometimes service is not good but not sure if it's because of Doxy.me or my internet connection.  I have the free version btw. Surprisingly, this past week I've had overall positive experience using it.  
Generally, yes. Occasionally there are audio or visual delays and pauses. I recommend having a backup like getting on the phone in case technical difficulties continue.
It's ease of use and the fact that it's free makes it a good option. The video can be a bit buggy at times with pixellated images but the sound has never failed for me.  Clients have said they like how easy it is to use.
Reliable, easy to use, easy for clients to use. HIPAA compliant.
Mostly yes. Occasionally it gets overloaded but I'd say 8 times out of 10 it's seamless.
Yes, however always have a backup. I believe Facetime and Zoom are better but not HIPAA compliant
Yes, it has some issues with sound and video occasionally, but I use the free platform and it has been doing well so far.
It's easy, not too costly, doesn't require any downloads, is HIPAA compliant and can be used by the client on any device.
Yes - very user friendly and haven't had any significant problems.  I opted for the PRO version.  
Ease of use for therapist and for the client
Yes, privacy compliant, very easy interface for both clinician and patient. stable and free.
Yes. It's super easy to use and as long as both parties have good wifi, both video and sound are clear.
Very easy to use, reliable and a great way to connect with clients.
Yes, easy to use--clients find it to be a good and easy platform
Yes. Never had an issue. Have used for years.
Yes. It's very reliable
Yes ease of use
Yes. I love the virtual waiting room.
Yes, free and gets the job done
Yes, easy to use, zero extra set-up.
Yes, simple and user friendly
Yes, it is simple and free to use.
Yes, it is easy to use and easy for clients to use
Yes, excellent for individual meetings.
Yes, easy to use and has a free version.
Yes — free to start, simple interface, easy for patients, HIPAA-compliant
Yes - it's no cost, you can get a BAA making it HIPAA compliant, and it is user-friendly.
It's user friendly and HIPAA compliant.
HIPAA compliant, will sign a BAA, and free. Usually pretty stable connection. Easy to use.
Easy to use. free. connection is generally good
Yes, because it's easy to use.  However, it's not perfect.  
Simple interface for clients; can add up to 4 users; coat effectively
Anything else other therapists should know about Doxy.me?
Have fun adding a warm welcome and quote image to personalize your virtual waiting room!
One thing I've found helpful, especially when working remotely with children, is to have parents hide the box where kids can see themselves, as this is typically the number 1 distractor when conducting a virtual session.
I have the free version, which is HIPAA compliant and you get a BAA. The video quality is not great, though. You can upgrade, for a pretty nominal monthly fee, for better video quality. I am considering doing that. So far just trying it out this week but I'm pretty sold.
It can sometimes get glitchy, but that may just be my wifi connection.
None, I've been using it for 2 years. The paid version apparently is faster.
Sometimes the screen freezes
Sometimes the video/sound cuts out but that could be due to over usage right now
The free version does not allow more than one client to be seen at a time. I have seen families with the free version by asking them all to be in front of one screen.
It's important for clients to have good wifi or signal on their phones. Without it, the program may lag or video will not work well.
Sometimes the connection can freeze momentarily
Be sure both you and your client have good wifi.  Sessions when a client is in the car and not right in front of their house tend to drop.
Connection seems to be better through google chrome but also works through iPhones
There are a few times I've run into technical difficulties including inability to hear my client or vice versa.
No app needed for clients to download, easy to use.
At this time I do not believe doxy.me allows multiple parties to participate in conference calls from different locations.
It has been inconsistent during this crisis. In usual times, it is more reliable.
Zoom is better for groups.
Need strong WiFi. Document sharing feature is great.
It's got quirks like any free service.
I think it is pretty easy for clients to get on and also can use on any device: phone/iPad/laptop.
Some minor occasional glitches
Occasional connectivity issues
Free version less clear video than Professional one
You can easily upgrade and client can easily access it.
Several clients have had trouble with the mobile version of doxy.me.  Also, it has been glitching lately, perhaps because more people are using the platform and it is struggling to keep up.  I've had to use Zoom and phone a few times this week as a backup.
Has been glitchy, dropping calls
Occasional pixellated images at times throughout the session but not on all sessions.
This is a great platform when it is functioning well. During COVID-19 it has often been dysfunctional possibly due to overload.
It can be glitchy and occasionally the camera won't work and I have to start over.
Need good wifi
SimplePractice Reviews
For more on SimplePractice, read our in-depth review and why it's the number one preferred billing and practice management tool by Zencare therapists!
Would you recommend SimplePractice to other therapists?
Yes. It works seamlessly within the Simple Practice platform. This means each client is sent automatic reminders with their own HIPAA compliant personal link to their own session video room. They get another reminder 10 minutes prior to session start and I can click on a link and send them another video link on the spot (which I have used!). It is all integrated so all you do is click on the appointment and the link for the therapist is right there to click - nothing to open - it just starts a separate window video and you're all set! Love it!
Yes! I use an iPad Pro and it works really well. Basically nothing to set up once you download the app - very straightforward, both for the clinician and the client (used it for the first time today). I use Firefox and have not had any issues.
Yes!  The audio and visual quality is much better than VSee.  I do use Vsee from time to time, but prefer Simple Practice.
YES!
Yes, it is simple and I like that it is built in to what I am already using for my EMR
Yes, it has been a smooth and seamless transition and so far only minor bumps with clients' internet speed being the issue.
Yes, I would recommend. Easy to use for client and therapist.
Yes, for a lots of reasons.: 1) It's reliable. I've never had connectivity issues. 2) It's fully integrated within their EHR. This means a link to the telehealth session goes out with automated reminders, which means less work for me. 3) It's easy. Most of my clients use a computer to do telehealth sessions. So the fact that they don't have to download anything is a plus. There is an app for folks who want to use a mobile device, which is also very easy to use. 4) I can share my screen. This comes in handy for sharing resources (or playing games with my younger clients :-) )
Yes - it's easy and reliable.
Simple Practice allows me to see clients seamlessly throughout the state of CA
It's pricey but worth it for folks who want everything centralized. I love having it wrapped up in my EHR package.
It is easily integrated with the rest of Simple Practice.
I recommend it if you're already using Simple Practice. I wasn't using this component prior to March 13th, but by the 14th, I had fully transitioned my entire practice to tele therapy. My clients all report positive experiences on their end the platform.
I like how easy it is to use, that it's web-based so clients don't have to sign up with anything, and I am assured it is HIPAA compliant and I don't have to have yet another software or company involved in my practice.
Yes, definitely. I like the all in one functionality of a HIPAA compliant, note keeping, scheduling and video conferencing platform. I find it very intuitive. I switched to this from Therapy Notes specifically for the telehealth platform and am liking it very much.
Yes it's clear, not as clear as FaceTime and Zoom but has better quality compared to doxy. Haven't tried the others
Yes definitely. I love SimplePractice although now that I am seeing all of my clients via video session, sometimes the connection is a bit slow but not sure if that's my server or my internet.
Yes - I used to use Doxy.me and had connection issues at least 1x/week.  I rarely have them with Simple Practice.  I also like that it is integrated with my EMR so people get reminders through the system with the link to use.  There are some features that I wish Simple Practice had (e.g., making a noise when the client signed on) but overall, it's been working well for me.
The platform works well for me, as it's integrated into my billing and EMR systems. I have had practice with it over the last year, and it's been a fairly seamless transition to using telehealth full time.
It's simple, easy and SP sends the client the link 10 minutes prior to the appointment time.  You can use either your computer, iPad or phone as well. You get the first month free and then it costs 10/mo but i feel like it's so worth it especially during this time.
I would recommend it, it's been very stable with little disruption and clients find it easy to use.  My therapist uses Doxy.me and our sessions have been interrupted by freezing and difficulty connecting, I know that could be impacted by other factors, but I have not experienced it with simple practice.
I use Simple Practice as my EHR. Having Telehealth available in my EHR simplifies the process and eliminates the need to carry over information from one platform to another.
Yes. Very affordable, seamlessly integrated with SimplePractice, easy for patients, no download required, works on all devices and handles poor/slow connections pretty well. Patients say the quality is good.
It's nice to have it in the package but it's not the best connection. I find Zoom and FaceTime to be better video connections.
I would, especially if you already use SimplePractice for help with client management, as it's pretty seamless.  It's an extra $10/month, which isn't bad in the grand scheme of things.  My clients have also given me positive feedback about it.
I had really liked it for telemedicine prior to COVID, but I have been having connectivity issues, though it may be on the client's end and linked to overuse of internet.
Yes. It simple and overall works smoothly.
Yes. Clients don't have to create a log in so it's easy for them, and it's easy for me to keep everything in one system (video calls, notes, etc.).
Yes, the integration of video links with scheduling is nice and easy. Like that you can create and send out informed consent document for e-signature within the program.
Yes, I have experienced minimal glitches using this platform, and it is HIPAA-compliant.
Yes, because of how it is integrated with practice management and the ease of billing insurance for video sessions.
Has all the features a therapist would need and streamlines billing.
It's is easy to use and well integrated into the scheduling software.  
It's easy to use, reliable and has a share screen option
If you are using simple practice it is quite easy to use for both you and your clients. It sometimes has connectivity issues but overall is great.
Easily integrates into my current SimplePractice account.
Yes, it's easy to access and the patients love it!
Yes, it's very intuitive & user-friendly.
Yes, especially if you already use simple practice.
Absolutely, I love how comprehensive SP is with charting, billing and telehealth all in one.
Yes. So easy and integrated. Simple Practice is by far the best notes platform as well.
Yes, very simple to download, navigate and put into practice. Great value for the cost.
Yes, the connection has been great and I've had no issues. I wish it had a feature to hide my image, but that's a small thing. Mostly it's been great.
Yes, it's very easy to use, none of my clients have had any issues.
Yes, it's easy to use for both client and therapist.
Yes, it's convenient and has been working well for me and my clients. I also find it helpful to have it on my EHR/practice management platform so it is all in one place.
Yes, good quality, good price.
Yes, easy to use.
Yes, ease of use and seamlessness with simple Practice EHR
Anything else other therapists should know about SimplePractice?
I wish that the interface of the app worked horizontally as well as vertically on the iPad - it's in a case that works also as a stand - horizontally. It's not a huge problem - just an annoyance.
You have to pay for the Professional package, but I think it is worth it.
My alternative is Zoom. Upside to Zoom is the ability to screen share which is great for sharing materials for psychoeducation on anxiety management etc. But Simple Practice's set-up is so easy to manage and had thus far been flawless.
Telehealth by Simple Practice doesn't currently support multiple more than 2 connections at a time. So groups aren't really feasible yet.
I have never encountered a glitch or technical problem with them. It's very reliable
Sometimes the video cuts out.
This will be my first month billing for teletherapy so we will see how that goes!
I haven't used Doxy but I hear it is good. I signed up and it seems very robust.
It can freeze - due to the burden on the internet right now.
It would be helpful to have a chat feature, occasionally clients have less private spaces to speak in and would like to be able to type certain things.
A bit annoying to have to generate a new link for each session.
So far I have not found any shortcomings.
I love SimplePractice for many reasons and one of them is the HIPAA compliant video component built right into the calendar.
It's expensive if you're not already using the Professional version of Simple Practice.  
You are not able to make the video full screen (like you can in Zoom) so you'll still be able to see notifications of email, texts, calls. That's the only downfall I've seen
You cannot have group sessions or group meetings with colleagues.  
It's been fairly simple to use for myself and my clients. There's also an app for those who want to use their phones or iPads. Several of my clients asked about the possibility of using their phones and I was happy that I was able to provide that for them.
Unlike Zoom, it does not allow for virtual background (in case you do not want to show your home or living room)
No full screen option. I love the integration with SimplePractice - once the appointment is scheduled, reminders with links to join are sent automatically.
It's an add-on of $10 to the baseline cost of the software and it's multiplied by how many therapists are on your subscription.
Some microphone issues. Rare but happens.
It seems to work better from a desktop or laptop, less well with cell or tablet
I don't like that there's no chat aspect to this platform - or at least one that I've found. Often in my sessions I'll want to send an article or a link to my clients and it would be handy if I could send it while we're talking about it, over the same platform, and not need to switch over to email.
I'd recommend this platform
The connection has sometimes been poor of late, but I assume that's just because it's getting overloaded as all of these services are right now.
Zoom Reviews
Would you recommend Zoom to other therapists?
Yes. Well encrypted and HIPAA compliant. The only downside is that the client will have to download the software to use it.
It's very expensive at 200 a month for the HIPAA compliant. I bought it before the HIPAA compliant rules were relaxed. I like it because it is very reliable and the added peace in mind is important for me.
I would recommend Zoom Health because it is easy and clients don't need to download anything.  
Yes. Very easy to use. Can use for individual and group sessions. Has options for breakout rooms as well with a Pro account.
Yes. Excellent platform. Pre-COVID, no issues at all. It only got glitchy a few times this past week.
Yes, I recommend it! It's very easy and reliable. Although, it is provided to me through my EHR Healthie so I am unsure of cost, access for business etc. It has been very easy for my clients and never fails! HIPAA compliant and ease of access is most important for my clients.
Yes, I've used it for several years with patients and organizational consultants, domestically and internationally. I have found it to be reliable and its features are quite robust for sharing and discussing documents (assessment results) and graphics that might support patient and client education.
Yes. No issues. Zoom is easy to download on any computer, iPad and phone. It connects quickly through a meeting ID and you know when your meeting attendees are waiting.
Yes; it's very convenient for scheduling appointments, sharing documents on screen, etc, and it is HIPAA-complaint. I've also found it to be generally more stable and less finicky than Skype and other common video chat platforms.
It is easy to navigate and you can schedule recurring meetings, which is great for ongoing weekly therapy appointments.  Many people working from home in a variety of fields are using Zoom, so most of my clients are familiar with this platform.
I would. It comes in much better than other platforms.
Yes. Reliability. Ease of use. HIPAA security standards.
Yes. It's the best of all that I've tried. Easy to use, intuitive, secure, and professional.
Yes. Easy for patients to use HIPAA compliant.
Yes, it's secure and works well.
Yes, it is professional and reliable and the quality is good with minimal lag time.
Yes, but it's expensive.
Yes it's intuitive and great connection
Yes, the waiting room feature and price point are perfect
Better data quality than doxy.me
Anything else other therapists should know about Zoom?
The web interface isn't that great, but the integration with Google Calendar is truly seamless.
I have access to SimplePractice and Zoom Health, I prefer the platform of Zoom Health because it seems more stable. There is a lot of jumpiness and issues when I use SimplePractice.
I work with couples in Zoom and can bring each in the session when they are not together.
If doing couples or group therapy, you will need to upgrade to a paid account, since your group meeting will cut off after 40 minutes if using the free account.
The free account only allows meetings that are 40 minutes or less.   You need to upgrade to the "pro" account for sessions longer than 40 minutes.  The pro account is $15/month.
VSee Reviews
Would you recommend VSee to other therapists?
Yes!  It is easy to use, stable and is HIPAA compliant so that you can continue to use the platform even after COVID-19 has passed for those clients who want it.
Yes, though I think the video and sound quality of Skype is usually better.
Yes, it is HIPAA compliant, easy to use.
Yes, I would recommend it because it's free and is easy to work with. It is meant to work with a low band capacity for clients who are in locations that have poor connectivity.
Yes. Free and easy to use.
Yes, its easy to use and HIPAA compliant
It's HIPAA-compliant and free, and you have the ability to text through the app as well. You can also see easily if someone has the app open, because you and the client show up as green/available.
It's free and easily downloaded. At times, however, there are latency and connectivity issues.
It is free and easy to use.
Anything else other therapists should know about VSee?
Never had any issues with it!
The connection is not always as good as just using FaceTime.
It has lags and sensitive if someone is using headphones
Google Meet
Would you recommend Google Meet to other therapists?
It has closed captioning!
Yes, it's affordable, easy to use for both client and therapist, and has good video quality.
Yes. It is WAY less glitchy than Doxy. HIPAA compliant. More cost effective than HIPAA compliant option with Zoom.
Yes. Cost and ease of use.
Anything else other therapists should know about Google Meet?
Clients will need to have a GMAIL address.