With the financial stressors of urban living, it sometimes can feel like therapy is an "extra" – and not a necessity. But don't let a tight budget prevent you from seeking help!
Chicago has plenty of affordable options for finding mental health support. When utilizing all of your resources and finding a sustainable, finance-friendly way to see a therapist, your mental health can take priority without the guilt of spending money. Here are some tips for finding affordable therapy in Chicago!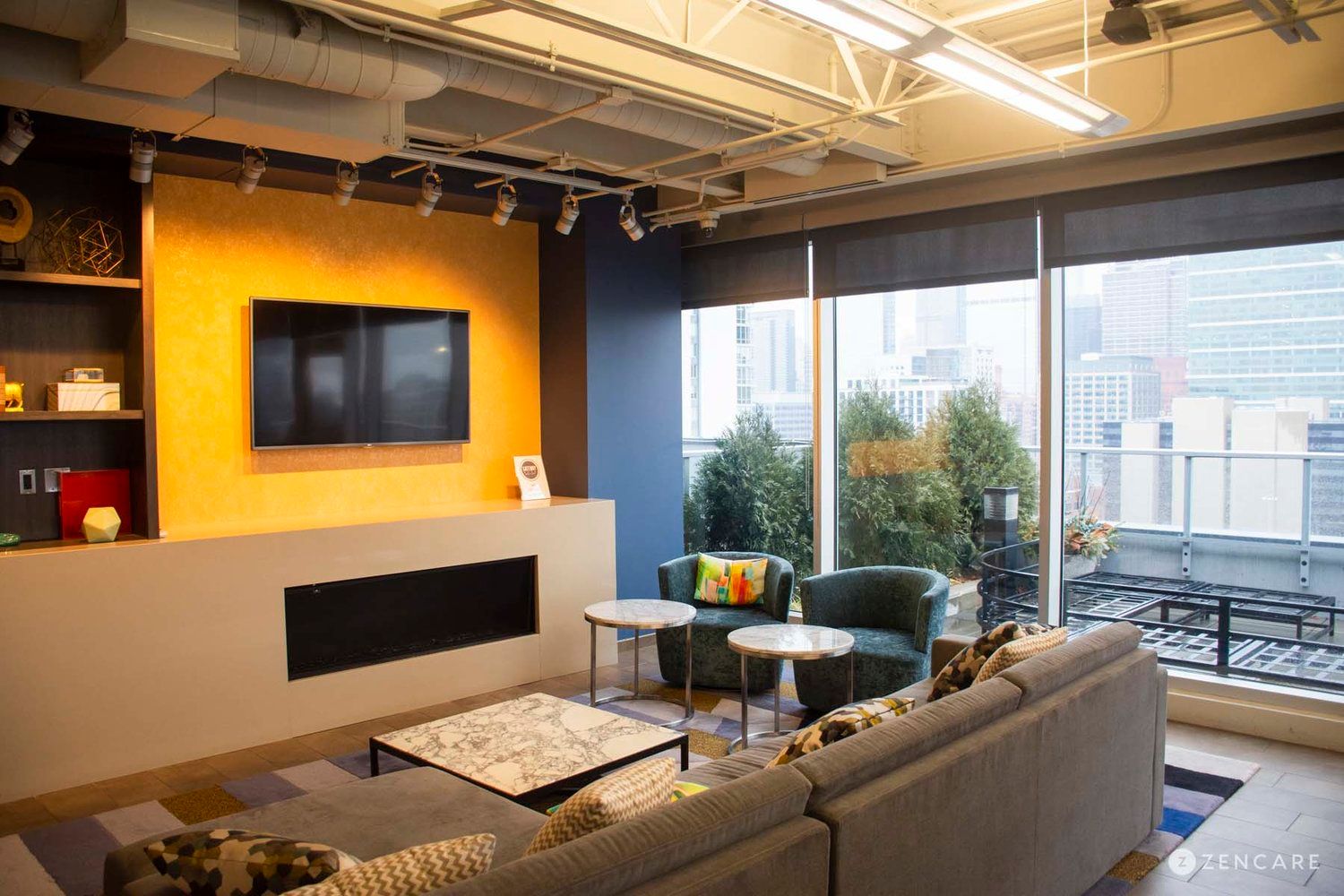 1.  Find in-network therapists
A therapist who is "in-network" with your health insurance plan has a contract with your insurance company to accept payments from them. In-network therapists are typically more affordable because your health insurance company pays the majority of your therapy session fee. You are typically only responsible for a $20-$60 copay at the time of your appointment.
The most commonly-accepted insurance among therapists in Chicago is Blue Cross Blue Shield.
You can find therapists who accept Blue Cross Blue Shield Illinois in Chicago on Zencare:
Other insurances are less commonly accepted by therapists in Chicago, but you can find therapists who are in-network with insurances like Cigna and/or providers who offer sliding scales.
2. Apply for out-of-network benefits
In addition to providing coverage for in-network therapists, most health insurance plans also include an out-of-network benefit option.
This means that the insurance company will reimburse you for a portion of the money you pay to a therapist, even if that therapist does not have any kind of agreement with your insurance company. Expanding to out-of-network therapists means that your pool of potential therapists is larger!
Our step-by-step guide can walk you through the details of using your out-of-network benefits, which you will have to apply for.
Don't want to mail a physical check? Check out apps like Better and Reimbursify, which can help you keep track of your claims, and stay on top of the reimbursement process.
3.  Ask therapists about sliding scales
"Sliding scale" means that you pay proportionally to your resources – it's a range of fees that you can work out with your therapist either during an intake appointment, on the phone, over email, or during your first session.
You may be asked to describe your financial situation in case your therapist would like you to apply for a lower fee.
An example of a sliding scale payment system would be seeing a therapist that normally charges $150 per session, however might only charge you $80-150 based on your ability to pay. This flexibility allows for people to access mental health resources while maintaining a sustainable budget.
Find therapists who offer sliding scales in Chicago on Zencare:
4. Expand your search to online therapists
Working with a therapist remotely can be a valuable option for reducing costs, and can also make the scheduling and time commitment aspects of therapy easier.
Remote online therapy, also known as remote sessions or tele-therapy, can either occur in real time, in which you and your provider have a live session using voice and/or video chat, or with a time delay via text chat apps.
Including online therapy options in your search allows you to expand your search to therapists who may not be in your area but offer sliding scales that are within your budget. Therapists who have completely remote practices may charge lower fees, as they have less overhead costs of a physical office and may live in areas with lower costs of living.
Text chat apps also tend to be less expensive than in-person sessions as therapists are able to see more clients at any given time.
Remote therapy has its pros and cons and may not be right for everyone, but many practitioners offer trial sessions for you to see if it's a good fit for you.
While the sessions occur online, you still do need to find a therapist who is licensed in your state as therapists can only see clients who reside in the state they are licensed in. Find online therapists who are licensed in Illinois on Zencare!
5. Students: Try on-campus counseling
Ask your RA, a professor, or a mentor where to find information on free or low-cost counseling resources through your college or university. Often, schools offer these services through health centers or student life offices.
Note that these are typically limited to a certain number of sessions, but your counselor may be able to refer you out to a therapist nearby.
6. Employees: Take advantage of Employee Assistance Programs (EAP)
EAP services provide employees of certain companies free and confidential counseling through their Human Resources department.
Some EAP programs limit an employee to a certain number of sessions – however, EAP personnel also may refer you to an outside therapist who takes your insurance. This is an especially helpful option if your work negatively impacts your mental health – however, EAP services will help with any topics presented
7. Find institutes that offer need-based therapy services
If sliding scales are above what you can afford, there are therapist training institutes and non-profit organizations that may offer free or low-cost therapy services.
Here are three such institutes from the Chicago area:
With these ways of finding affordable mental health services, accessing therapy can sustainably fit into your budget. Without stressing over the bill, you can focus on your conversations with the professional clinician!