You've spent years preparing to be a great therapist. In graduate school, you practiced your skills with role plays and learned the theories behind therapy. Through internships, you got hands-on experience working with clients and began to develop your own style. Now, you're fully licensed, have experience supporting clients, and are ready to start your own private practice.
It's been your dream for years now, but how do you actually build a private practice? Here are 9 steps to take to ensure that you're setting yourself up for success.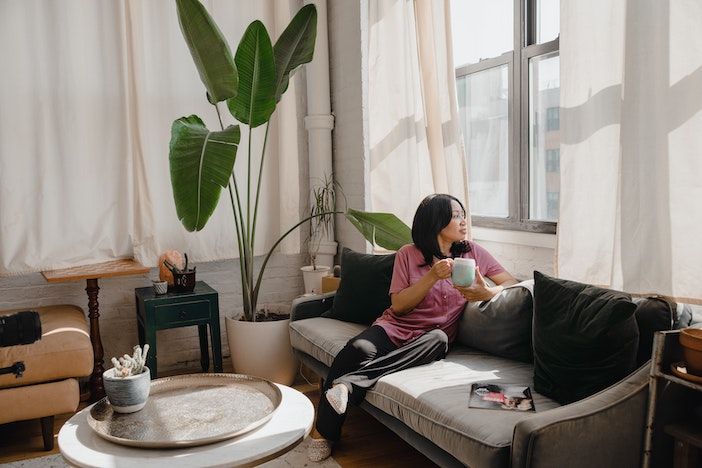 1. Envision your dream practice
The first step toward building your private practice is simple: start dreaming! Starting with a vision of what you want to create will help you steer all future decision-making and give you a sense of direction.
Imagine yourself 3 years from now. Your private practice is successful. What does that look like for you? Ask yourself the following questions:
What types of clients am I working with? Do I have a specialty?
What additional training have I gone through?
What certifications do I have?
What's my daily schedule like? Weekly?
Where do I meet with clients, online or in-person? What does my physical space look like?
The answers to these questions may change as you start putting together the pieces of your private practice. However, thinking about exactly what you want will benefit you tremendously as you start to get into the finer details.
2. Learn from your peers
Having a network of supportive colleagues is instrumental  for the success of your private practice. While surely many of your friends and family are supportive, they might not have the experience of setting up a therapy private practice. It can be hard to explain the nuances of this specific type of business to those who aren't in client-facing roles, as there are many details they might not know about. This is why connecting with other therapists in private practice can be so helpful when getting started.
There are many online communities for therapists. Your local area may have an association for mental health professionals, including many other therapists who have either your credential or specialization. You might think back to your studies and consider acquaintances that would be good professional connections, especially those who know what it's like to set up a solo private practice.
You might also find several online or in-person meet ups for therapists. Unlike group supervision, the goal of these groups is to network and learn from each other about the business of running a private practice – the side of the industry that likely wasn't taught in graduate school.
3. Make your business official
Now that you have your dream to think about and a support system to rely upon, you're ready to make it official. Nothing says "official" more than paperwork! Before you begin the paperwork process, find and consult with an attorney. There are many attorneys that specialize in helping individuals start businesses. They can point you in the right direction in terms of what paperwork you need to complete and how best to set up your business legally.
Here are some items that you'll likely need to add to your to-do list:
File Professional Limited Liability Company (PLLC) or Limited Liability Company (LLC) paperwork for your practice. Your attorney can help you determine which one is more advantageous for you!
Get an Employer Identification Number (EIN) and a National Provider Identifier (NPI) number
Purchase malpractice insurance
Determine if you'll need additional liability insurance
If paperwork stresses you out, you aren't alone. It can be scary to make such big decisions like how to categorize your business or what insurance plan to buy. If you become overwhelmed, try returning to your vision board or the more exciting details of your dream. Be patient with yourself - this stuff isn't easy! However, it's necessary for your business and it's doable with the right support systems.
4. Get your practice management in place
Once you're official (congratulations!), it's now time for a few additional admin-related items on your to-do list. This includes creating a business email address, purchasing a business phone number (and recording your voice message), creating your intake forms, and looking into practice management systems or electronic health record systems.
While this step is also very task-oriented, there is room to be strategic and creative when completing these tasks. Now's the time to think about your brand, the desired client experience, and how you want your business to shine. There are many products to choose from for your private practice, so be sure to do your homework and figure out which practice management tool is the best for you.
If you're planning to offer in-person sessions, you can now start to check out office spaces and think about what you want your office to look like, down to the paintings on the wall. Don't be afraid to make it your own! Any small personalizations that you make to your practice will differentiate you from other therapy practices.
5. Create a business plan
By making a business plan for your private practice, you'll give yourself concrete next steps, goals, and standards to reference down the line. This will also be important for you to consider as you start making money decisions about your practice.
In your business plan, ask yourself how much you need to invest in your practice to get started. You'll also need to make some calculations around how many clients you'll need to see – and at what rate – to be profitable. With Zencare's Session Fee Calculator, you can figure out how much to charge per session to keep your business running comfortably. You might need to make some decisions around what types of clients you'll work with – it's common to open a new practice for any client, while becoming more specialized down the road when you're more financially stable.
Now it's time to open a business bank account. With this account, you'll also need to come up with a way to track your business expenses. While the amount of money that you spend on rent, for example, can change throughout your time as a private practice therapist, how you manage that money often carries through. There are many excellent budgeting and bookkeeping resources for you to use to learn how best to set your finances up in a simple, yet effective, way.
6. Name your price
Your business plan should tell you the general session fees that you'll charge your clients, but you'll also need to consider whether you want to offer sliding scale payments. If you do, standardize how much you charge based on the client's ability to pay. With this as written policy, you can refer to it in conversations with prospective clients that are worried about the cost of therapy.
You'll also need to make decisions around what, if any, insurance panels to join, if you'll be strictly private pay, and what out-of-network billing options to offer. This includes if you'll offer superbills, what template you'll use for these superbills, and whether or not you need help with your billing. Many therapists in private practice hire support for these tasks. Because it can get complicated – and remember, your time is valuable – it may be in your best interest to outsource.
7. Own your schedule
One of the best parts of running a private practice is that you're your own boss. This includes setting your own schedule and determining when you work, for how long you work, and what you do during work hours.
There's so much more to private practice than seeing clients. You'll have administrative work to keep the business running smoothly, not to mention session notes and treatment plans to complete. You'll also need to spend time investing in marketing, whether that's putting together your own social media channels or developing your brand (that will make you stand out from other therapy practices).
Your schedule is up to you, so determine when you'll offer sessions and when you'll complete other tasks. You'll soon learn what tasks take the most of your time – but don't forget to build in break time! You need to maintain your own mental and physical health to keep your practice going, so taking breaks is essential.
8. Heavily invest in marketing
Part of putting together your budget is figuring out how much to spend on marketing. While some therapists initially believe that marketing is a frivolous expense, your practice – and therefore your business – will not grow if you do not attract new clients. You can always change your marketing budget later on, but as a new private practice therapist, it may be most beneficial to dedicate a significant part of your practice budget to marketing.
Now that you've set up your own private practice, it's time to tell everyone about it! What makes your practice special? What services do you offer? Pairing this information with professional headshots and videos is a great strategy for getting prospective clients to reach out to you.
Joining therapist directories also helps prospective clients find you. Therapist directories like Zencare have many bonuses outside of listing your information on their websites; for example, Zencare provides on-site photography  and introductory videos for your profile.
9. Stick to small goals
You have your dream set out, and it's absolutely wonderful. But how will you get there? Now that you have an outline of your practice, it's time to set small goals to help you reach success. Some of the questions to ask yourself are:
How many clients do I want to have after 3 months? 6 months?
What are my financial goals this year? To break even or to make a certain amount of money?
When will I have my own office space?
When is it okay for me to start focusing my practice around a specific specialization?
It's important to reflect on the small goals regularly. This will not only help you stay on track and identify your progress, but it can also serve as motivation. If you don't reach a goal or two, come up with a backup plan. Starting and running a new business is challenging and often takes time to happen smoothly.
Along these 9 steps, remind yourself what you're doing: you're taking your skills and experience as a therapist and setting out to accomplish your dream of running a private practice. It's incredible work that you do and by being intentional and strategic about how you set up your private practice, you'll have a business that helps clients change their lives for the better.