Rhode Island may be small, but with its thriving college scene and multiple cities, the population is big enough that there are still plenty of professionals who call it home. Therapists are certainly included among those professionals, but that doesn't mean it's always easy to find the right one for you. Making therapy decisions comes with challenges, such as finding someone who specializes in a certain topic or who shares your cultural background, which is why we've made this guide to make finding a therapist in Rhode Island a lot easier.
As your go-to resource who knows the industry and understands mental health, Zencare has done a lot of the legwork upfront to gather the best information we could about therapists in Rhode Island. Here's our step-by-step guide to finding a therapist who will help you change your life.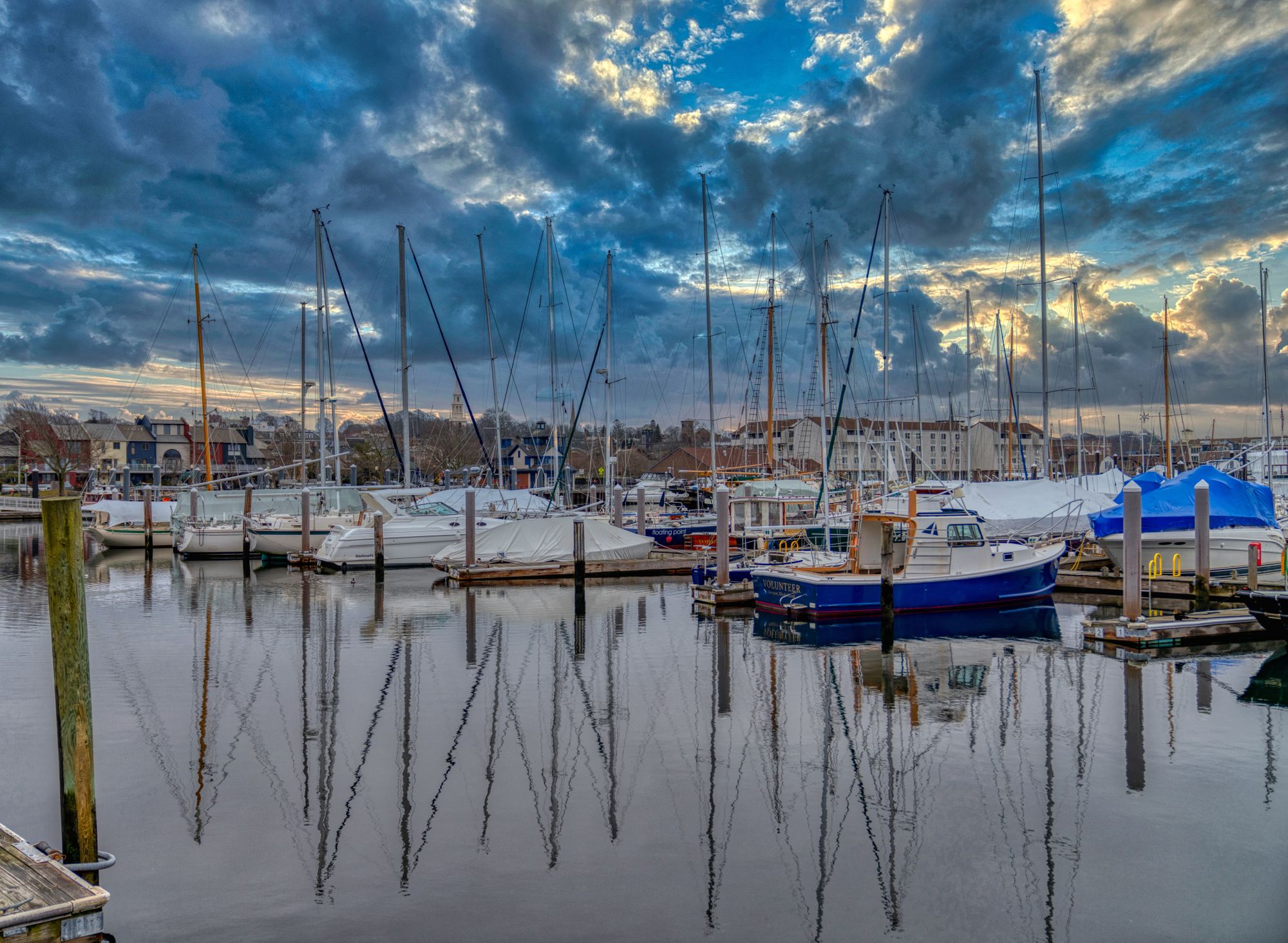 1. Look for an affordable therapy option
It's widely known that mental health care, therapy included, can be an expensive financial endeavor. In most regions, therapy runs somewhere between $100 and $200 per session; therefore, when you consider a weekly or every other week therapy schedule, session fees can add up quickly! While insurance often does cover some of the cost, it can be difficult to find therapists who accept insurance.
Lucky for you, Rhode Island is an exception. In the Ocean State, far more therapists take insurance than elsewhere - about 80% of them! So, finding a therapist who is in-network with your insurance company may prove easier in Rhode Island than in other places, which can help you save a hefty sum. Depending on your deductible status, you may pay around a $50 copay per session rather than a $100-200 fee.
You may find you have more in-network therapy choices in Rhode Island if your insurance is one of these:
Or, if you're a university student, many therapists accept these student insurances:
If you aren't able to find an in-network option, you may still be able to find more affordable options in Rhode Island, especially in comparison to other regions. The average per session cost of therapy in Rhode Island is $125. If that still sounds difficult to manage, there are a few possible next steps to pursue.
Depending on where you're located, you'll likely be able to find options for less than $100 (or perhaps even less than $75) per session if you're willing to look around a bit before making a commitment. If budget is a significant factor for you and you need to dig deeper, there are other money saving options besides sliding scales and insurance.
Remember, you're working for long-term change that will likely be well worth any required penny pinching.
2. Find a therapist who can help with your area of need
People seek therapeutic help for a host of reasons, some of which are fairly common, and others that are less so. If you're dealing with a more common mental health challenge, like depression, anxiety, stress, or relationship issues, you'll likely find many therapists who are experienced and trained to help with these issues.
More complex situations, like eating disorders, addiction, and major personality disorders, require care by someone who has been specifically trained in the treatment of these conditions. Ideally, a therapist will also have experience working with a specific client population, as well.
It may take extra work, but - for therapy to be a success - it's vital that you seek a professional trained to work with the challenge that you are dealing with.
Along with varied specialities, you'll also find that therapists may subscribe to different therapeutic approaches, or ways of doing therapy with clients. Some of these are:
Even therapists who have similar specialities or who use the same counseling theory may take a different approach to those subjects. Many therapists may focus on talk therapy, where there will be plenty of question-and-answer (e.g. "Let's talk more about that" moments). However, if verbalizing is difficult for you (or on the other end of the scale you feel like you've talked and talked, and it's time to try something new), there are other approaches.
Therapists using a holistic approach may include meditation, yoga, or sensory aids like aromatherapy to create a calm, safe, and open space for sharing and experiencing your emotions.
For those who favor artistic expression or who have difficulty expressing themselves in words, art therapists may be a good fit. Some therapists use music, visual art creation, or even theatrical expression as part of the therapy process.
All this to say: when you're looking for a therapist and have found affordable options, the next thing you need to do is look for is someone who is capable of helping you in your area of need. Then, it may take some work to find someone who approaches this area from an angle that you think you could benefit from.
3. Personality and "fit" are important, too
Your therapist is someone with whom you'll likely spend a great deal of time, either in-person or virtually. It's critical that you find someone who you feel safe talking to and sharing personal details with. And - let's be honest - you also need someone who won't get on your nerves. Personality and mannerisms do matter, and it's okay. You're encouraged, in fact, to be picky when it comes to selecting a therapist.
When you've found someone you want to learn more about, set up an initial phone call. This will give you an opportunity to both ask and answer questions, and you will also get a very general feel for a therapist's mannerisms and demeanor. If you schedule a first appointment, that is often also considered more of a trial session to determine fit.
While Rhode Island, one of New England's "13 original colonies" states, may have a reputation for white, upper crust, "old money" families, there's still enough diversity for you to make cultural identity a priority in your therapy journey. If it's important for you to work with a therapist who shares or understands your cultural background, you can look for Black/African American, POC, Latinx/Hispanic, Asian, LGBTQ, Jewish, Christian, or Buddhist therapists in Rhode Island. Only you know what's important to you in therapy, and you owe it to yourself to be honest and find a therapist who will give you the best chance at success.
4. Manage logistics around therapy
Finding a time and location that makes regular sessions sustainable is another key to success in therapy.
If you live or work in Providence, that's where you'll find the highest number of therapists; once you leave that area, therapists are quite a bit more spread out. Traffic, especially in Providence or Newport, gets heavy during rush hour, and drivers are notoriously unpredictable. The winter can also make driving conditions tricky and unpleasant.
All of that considered, choosing a therapist that is a convenient distance to your home or work will prove wise. Whether you plan to drive, use RIPTA's bus system, or take a vanpool (very cool, by the way), you'll want something that allows you to arrive at and leave therapy in a positive mindset.
Logistics aren't just about location. You also want to find a therapist whose appointment schedule works with your lifestyle. If you work from home or set your own hours (or if you're not working!) this may be fairly easy. If, however, you're juggling a work schedule, a commute, or other commitments, like kids' activities or childcare, it gets more complicated. Think outside the box - lunch hours, right before or after work, an hour a week of flex time, or during one of your kids' activities when you know they're being looked after, finding time for therapy is always possible in even the most demanding of schedules.
Sometimes it's necessary to cast a wider net. If you've searched and aren't finding a therapist who fits, there's never been a better time to look for online therapists in Rhode Island. Virtual counseling is more and more common, particularly in the wake of COVID-19, and as long as you verify that an online therapist is state certified in Rhode Island, you can enter into therapy with confidence that he or she is highly qualified.
5. Continue assessing after therapy has begun
Keep checking in with yourself once you've started sessions! Since there are so many factors that play into therapy, the first person you see might not be "the one." Signs that you may need to have a conversation about ending your sessions or seek a new therapist (and do have that conversation - try not to ghost them!) include:
If this does happen, you should look for another therapist. Your first therapist may have some recommendations and will likely be willing to refer you to someone else who is a better fit.
Therapy can help you to live the life you had envisioned for yourself, and can change the lives of everyone around you for the better. It's well worth the effort of finding the right therapist for you.