The spotlight is on Atlanta – not only because of the major media companies that call the city home, but also because of the high quality-of-life that it offers its residents. With many business headquarters, sports teams, universities of excellence, and an extensive historical significance, Atlanta remains one of America's most influential cities.

Many of the city's varied residents find themselves drawn to therapy to support their mental health, whether to deal with life's stressors, build healthy relationships with loved ones, or find ways to process through trauma. No matter the motivation, we've put together this guide to ease your search and help you find the right therapist for you in Atlanta.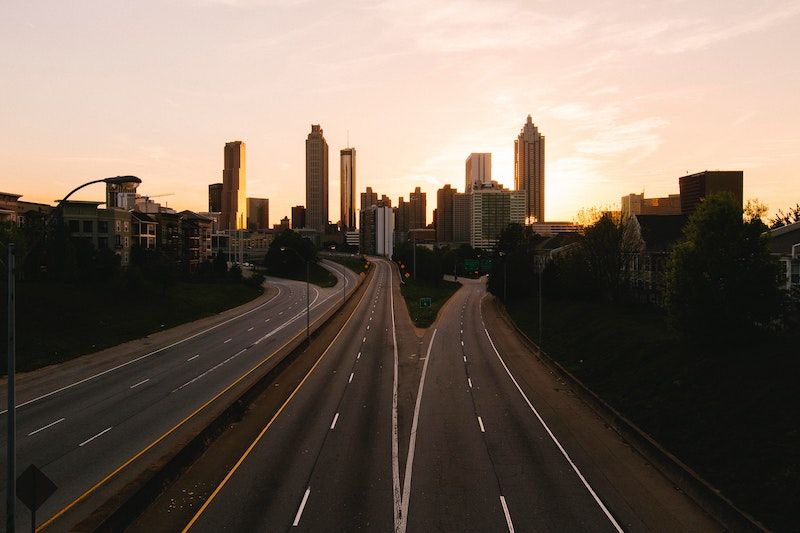 1. Determine your budget - then find a therapist within that budget
The first step towards finding a great therapist includes pre-planning what's reasonable for you in terms of budget. The average cost of one therapy session in Atlanta ranges from $80 - $150. This means that if you're paying for therapy on your own, each time you meet with your therapist, you will have a bill around that amount.

While this works for some folks' budgets, others find using their insurance benefits can be a great way to reduce the cost and increase the accessibility of mental health care. Especially with Atlanta's diverse population, socio-economic status impacts people's ability to pay for therapy – but shouldn't hinder you from tapping into mental health services.

Below are some ways to decrease the cost of therapy so it fits into your budget!
In-network coverage
Using the in-network coverage provided by your health insurance is the best way to decrease the cost of therapy. While not all therapists take insurance (many require self-pay), oftentimes insurance companies will have a lengthy list of therapists to choose from – which not only gives you options but also saves you money. To find this list, visit your health insurance's website or call the customer service phone number on the back of your insurance card. You may also learn about copayments, coinsurance, or deductibles.

Many therapists in Atlanta accept the following insurances:
Out-of-network coverage
If you find that the options provided for in-network therapists aren't quite right for you, you may decide to use your out-of-network benefits to decrease the cost of therapy. This means that you're using an out-of-network provider, so your insurance company will pay for some of the bill (typically a smaller amount than in-network). Often, people who use out-of-network coverage to pay for therapy pay the upfront cost of each therapy session and submit reimbursement claims to their insurance company.

By asking your therapist or counseling center how out-of-network coverage works in their practice, you'll be able to gauge the overall cost of therapy.
Sliding scale
Another way to decrease the cost of therapy comes in the form of sliding scale payment options. Sliding scale payment means that the therapist only charges you a session cost relative to your income. So, if you make less money, you will pay less money for therapy. Sliding scale payment is a wonderful option if you do not have insurance or do not want to use your insurance.

Students who attend Atlanta universities may prefer to keep their therapy sessions private from family members – if using parental insurance is off the table, sliding scale is another way for students to access mental health services.
Employee-assistance programs
Many of Atlanta's major companies like Coca-Cola, Delta Airlines, and Home Depot have  employee-assistance programs (EAP), a way to access free therapy. An EAP is a therapy service paid for by your company as a benefit to you. If you're interested in seeing an EAP therapist (and it doesn't have to be just for work-related issues!), ask your Human Resources contact for more information. There may be a session limit through your company's EAP, so if you hope to see a therapist long-term, this may not be the best option for you.
2. Find the speciality or practice that suits you and your mental health needs
In thinking about your motivation to see a therapist, consider what your mental health goals are. Most licensed therapists are skilled in addressing the symptoms of  depression, anxiety, overwhelming stress, and major life transitions. However, if you  have a more specific concern that you would like to work on, you may benefit from a specialized therapy technique.

Therapists may choose to specialize in certain conditions. Here are a few common specializations that might be helpful to consider:
If you aren't sure that what a prospective therapist specializes in will be a fit for you, be sure to ask them during your initial call.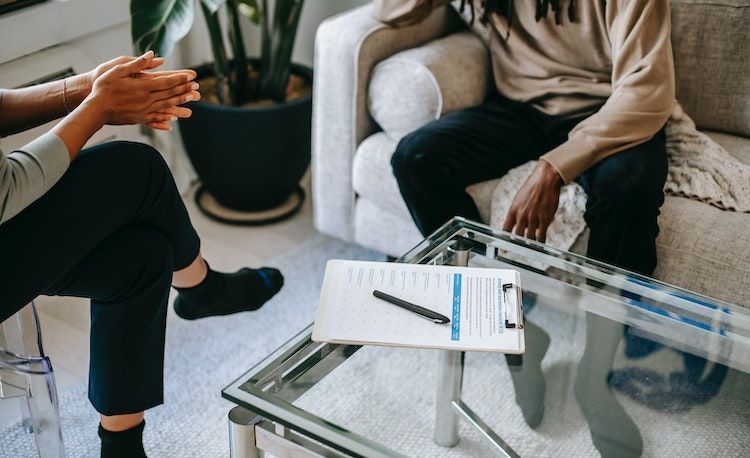 3. Make sure the logistics work for you
Because of Atlanta's unique geography, neighborhoods, and culture, making sure that the logistics of therapy work for you is paramount for your success at meeting your mental health goals. The logistics of attending therapy sessions depend on where you live, where you work, and your personal preferences. Luckily, there are great therapists in all parts of Atlanta, from Morningside to Grant Park, Druid Hills to East Atlanta.

Here are a few considerations to make when thinking about your preferences for therapy sessions:
Online vs. in-person: There are definite benefits to both locations, and this particular choice depends on your schedule, personal preference, internet connection, and the therapist's access to a secure video platform.
Location: Atlanta's neighborhoods are quite spread out - so be sure to factor in travel time (especially during rush hour!) into your decisions about the right therapist for you. Imagine driving from Decatur to Buckhead for a 45-minute therapy session each week! Determine which neighborhoods you would prefer to be in for therapy. If you need to be closer to your home (and able to get home to comfort quickly), you may want to find a therapist in your own neighborhood. Or, if you would prefer to have geographical separation between your therapy office and your home, that's alright too!
Frequency: Most clients see their therapists weekly, however you could always ask your therapist if they offer biweekly (or even twice weekly) sessions, depending on your needs.
Time: Ask yourself what time of the day is best for you. Morning or evening sessions might be more comfortable depending on your energy levels.
4. Connect with therapists and find your fit
By pre-planning and thinking through several different aspects of seeing a therapist, you're ready to start your search! Zencare offers individuals the ability to read about therapists, watch introductory videos, and learn more about mental health as they get ready to reach out for an initial call. An on-site phone scheduling tool makes it simple to connect with a therapist and check out comfort levels – and to ask the important questions on your mind.

Whatever your reason for seeking therapy in Atlanta, Zencare is here to make it easy for you to find a great match and start working towards your therapy goals.