While it's a common mindset that people wealthy enough to live in Beverly Hills couldn't possibly have any "real" problems, if you're trying to find a therapist in Beverly Hills, you know the truth. Not everyone there is living the dream. Work and career stress take their toll on everyone, as do problems within marriages and families.
If you're seeking therapy in the Beverly Hills area, you'll quickly come to see that mental health practitioners have many different areas of expertise, as well as varying rates, hours, availability, and approaches to therapy. All of these factors can make it a challenge to find the right therapist for you, which is why we've gone ahead and done some research to make it easier for you to find your ideal therapist.
Follow these steps to start searching for a Beverly Hills area therapist today!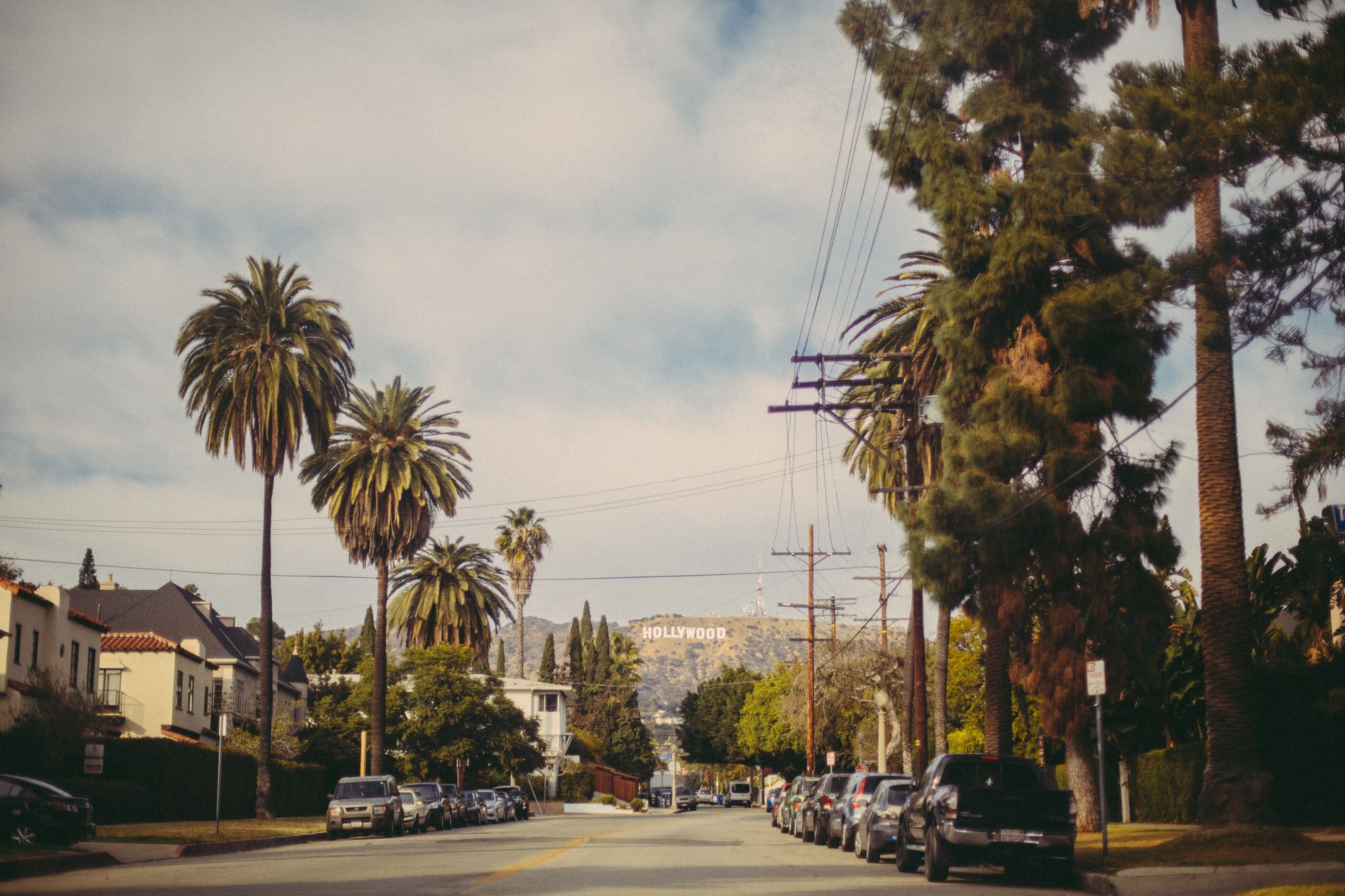 1. Look for Someone Who Offers Affordable Rates
Consider an in-network provider
With the average cost of a Beverly Hills therapist running around $150-250 per session, the cost of therapy might feel prohibitive to many. If budget is a factor that could keep you from getting the mental health support you need, however, there are ways to save money! Finding an in-network provider who accepts your insurance is one of the best options to lower the cost of therapy. Finding a therapist who is in-network can get the cost of therapy down to a co-pay, which may range from only $10-$50 per session.
Check your out-of-network benefits
If you run into difficulty finding an in-network provider, your next best bet is to take a look at your insurance plan's out-of-network benefits. If you have a (PPO) insurance plan, your insurance may pay as much as 80% of your therapy cost! Larger area employers may also have attractive Employee Assistance Programs (EAPs), which may give you access to reduced cost (or even free!) counseling if your mental health is affecting your work performance (which is often the case). Check your employee benefits so you know your options.
Consider a sliding scale provider
Unfortunately, a rather bleak reality in the world of therapy is that there are many therapists who don't accept insurance at all. Many insurance companies don't reimburse therapists at rates high-enough to keep a therapy practice afloat, especially in a high-cost real estate location like Beverly Hills. Furthermore, some insurance plans require therapists to make a clinical diagnosis after they've covered a certain number of sessions in order to justify coverage for further treatment sessions (which is seen as a slippery ethical slope that many mental health professionals just don't want to walk).
Outside of insurance, however, there are still ways to lower the cost of therapy, the most notable of which is finding a therapist who offers a sliding scale. A therapist who offers a sliding scale will adjust their session rates based on clients' ability to pay.
If you find that therapy sessions, even with a sliding scale, remain at a hard dollar amount to overcome, try looking into Los Angeles area nonprofit organizations. Frequently, cities are home to many nonprofits, which can connect community members with free mental health resources. Specifically, many nonprofits may focus on supporting marginalized populations, such as the homeless, minorities, LGBTQ folks, and veterans.
2. Look for a Therapist Who Specializes in Your Area of Need
There's a broad spectrum of mental health challenges that motivate individuals to seek therapy. However, no matter what challenges you are facing (and how you hope to address them), it is vital that you look for a counselor who is qualified to treat your specific area of need, even if it requires extra time and energy to find that person.
Specialty fit
Most therapy training programs prepare therapists to work with more general issues, such as depression, relationship issues, stress or anxiety, but it takes further education and special training to work with certain patient populations, such as:
Therapeutic approach
Beyond educational qualifications, therapists also may have differing approaches to how they engage in therapy. Some may focus on talk-based therapy modalities - where conversation, question-and-answer, and "digging deep" will all happen verbally. Other therapists may use more creative processes or encourage self-expression through artistic means. Still others may ascribe to a more holistic approach to therapy, using meditation, yoga, or other mindfulness activities to aid clients in their awareness of their mind and body.
Here are some time-tested and widely used types of therapy you'll may see mentioned as you research therapists:
You may also find that many of the therapists you look into use a combination of therapeutic approaches based on what individual clients need, which is also a great option. There's not a "best" way to do therapy - there's only what's best for YOU.
3. Consider Background and Personality
Beverly Hills is less diverse than some of its surrounding neighborhoods in the greater Los Angeles area. However, the 90210 still has a diverse racial makeup - including a large population of Persians/Iranian-Americans.
If your culture is a predominant part of your identity, you owe it to yourself to look for a therapist who understands that. While you may not always be able to find someone who shares your specific background or experiences, you can look for a therapist who places importance on learning about other cultures and honors cultural differences. These differences can include anything from gender and sexuality to geographic and socioeconomic background, all of which can deeply affect the lenses through which we see life!
When you engage in therapy, you're signing up to spend a significant amount of time with your therapist. Not only that, but you're also committing to being honest and opening up about things you may not often (or ever) open up about with others. For this reason, look for a therapist whose personality clicks well with yours. If you're wondering how to get a feel for a therapist before you ever even meet, a great place to start is with an initial phone call. Here's a heads up on what that might be like, and how you can make the most of the opportunity.
Fortunately, the digital age can help you learn even more about a potential therapist before you make an appointment. A good first step is to explore the therapist's website and check out your therapist's social media presence. A successful therapy outcome requires a good relationship, or therapeutic alliance, between you and your therapist, so doing this research on the front-end will be well worth it.
4. Consider the Logistics
Effective therapy often depends, in part, on your mindset as you go into it. As we said above, clicking with your therapist definitely helps, but even having a GREAT therapist may not be enough if the logistics aren't working for you. If you can't get appointments at a time that works for your schedule or the location of the office makes your commute difficult, you're probably not going to feel good going into your sessions. So, before you get too excited about a particular therapist, find out where they're located, when their available appointment slots are, and if they offer virtual sessions.
In the Beverly Hills area, you're going to have the easiest time finding local therapy providers if you live or work near Wilshire or Beverly Drive - you'll be within quick driving or even walking/biking distance from several practices. Once you find a therapist in a good location that doesn't leave you ending up stuck on the 405 during rush hour (or having to shell out lots of money for parking!), then think about your schedule. Do they offer appointments that coincide with your work schedule, your kids' activities, or the other details of your lifestyle?
If you struggle finding a therapist who meets both your therapeutic needs AND the logistics requirements, it's a great time to consider virtual counseling, which has recently become much more common for therapists to offer because of the pandemic. Just be sure your therapist is certified by the state of California!
5. Continue Assessing After Your Sessions Begin
As much as we'd like to be able to tell you that your first appointment is the finish line in regard to finding a therapist, that's not necessarily the case. A therapist can, on paper, check off every box on your must-haves list and still not be the perfect fit.
After you've had your first few sessions, ask yourself some questions, such as:
Am I comfortable speaking openly and honestly with this therapist?
Do I feel heard and understood without judgement?
Have the therapist and I come up with goals for therapy, and do they align with what I want for my life?
Am I making progress (am I feeling better at all, is anything improving in my life)?
If you find yourself saying "no" to any of these questions, you may need to talk with your therapist about it. While you may not look forward to it, having the conversation about what could be going better in therapy is so much better than just ghosting them! You may make some breakthroughs and realize that with a little tweaking, you can keep working together in a more positive direction, or you can get a reliable referral to another therapist.  
At Zencare, we believe that your mental health is worth every effort to find a trustworthy, effective therapist, but we also believe that the process can be easier. We're honored to help you find your best fit and, maybe, your best life.