Austin is teeming with government employees, college students, musicians, and culinary craftspeople, but if you're in ATX and it's a therapist you're looking for, the options may not be quite as obvious. You're probably wondering where to start and how to find the right one once you have gotten started. With so many factors at play – cost, therapy needs, and location, among others – finding a therapist is not the easiest thing you'll ever do. But it could very well be among the most worthwhile.
We've pooled our resources and experience to bring you helpful tips on how to find the best therapists in Austin.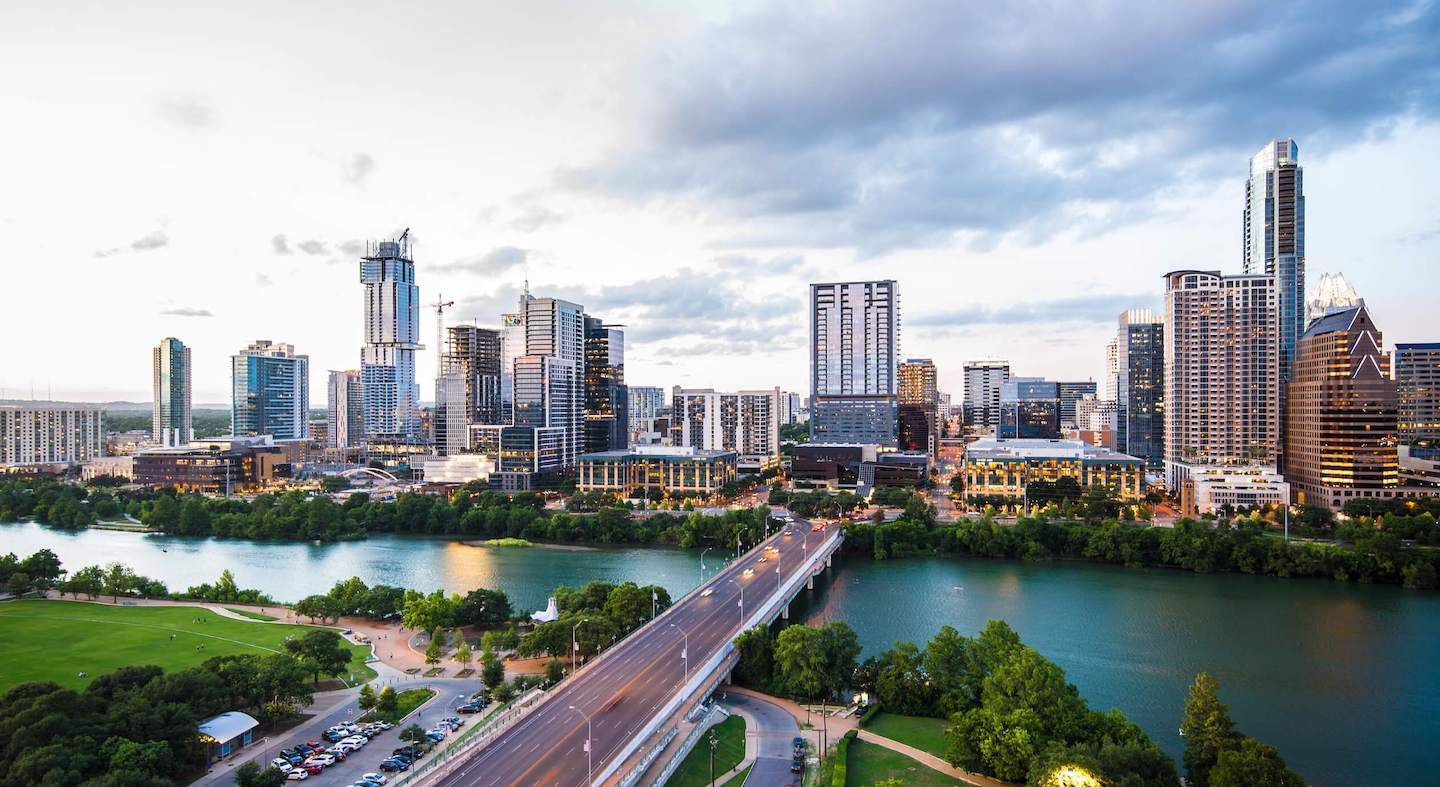 1. Look for affordable/in-network therapists
Usually, the most practical place to start your search is with affordability, which begins with health insurance. Financial feasibility is a genuine concern for many people thinking about therapy. Taking the numbers at face value (usually $100-200 per session in Austin), it can seem like an expensive endeavor. Take heart in knowing, though, that you don't have to choose between putting food on the table and taking care of your mental health.
Look first for therapists listed as in-network for your insurance. Your insurance will contribute to a larger percentage of the session fee, and may also cover more sessions when you go in-network. More than likely, you'll pay a per-session copay, which usually ranges from $10-$40. The actual cost may depend upon where you are in reaching your deductible, which varies by insurance plan.
An unfortunate reality in the health industry is that many therapists don't accept insurance, or at least are not considered in-network with any insurance companies. The reasons? Most often, it's related to the low rates at which insurance reimburse therapists--too low to cover the costs of business while making a living. But despite that, there are still other ways to make therapy more cost-effective.
Here are some ways to make therapy more affordable if you are paying for an out-of-network therapist:
Use your out-of-network benefits: If your insurance is a Preferred Provider Organization (PPO, which will be indicated on your insurance card), you should have some out-of-network coverage.
It won't cover as much as if you were using an in-network therapist, but you may get reimbursed 50 - 80% of the cost after meeting your deductible! That makes a sizable dent in the expense. To make sure you don't get any nasty surprises on the back end, though, be sure to confirm this coverage with your insurance and with your therapist before committing.
Look for therapists offering a sliding scale: Therapists are in the helping industry because they care about people. They want you to be able to afford therapy. So, many therapists work on what's referred to as a sliding scale (they "slide down" their fees based on your ability to pay). If your benefits haven't kicked in yet because of a high deductible (many plans, especially those with an HSA, have a high deductible), or if you can't seem to find a therapist who works with your insurance, a sliding scale is an excellent next option and can lower your cost considerably.
Consider seeking support on-campus: If you're among the thousands of college students (undergraduate OR graduate) in Austin, contact your health services department on campus, where you'll almost certainly find mental health support that is both affordable and convenient. There may also be the option of working with graduate level students who are training as therapists, if you're open to it. Keep in mind that they will be closely supervised by university instructors.
Try group therapy: Group therapy is typically lower cost (could be one-third to one-half the fee) than individual sessions. Group therapy isn't always the most appropriate or effective option; it largely depends upon your challenges and their intensity. It may be worth researching, though.
Low-fee clinics and nonprofits. The importance of mental health is gaining traction all the time, and with that the resources and affordability are increasing.
2. Find a therapist who specializes in the reasons you're seeking therapy
If you're experiencing anxiety, depression, stress, or relationship issues, while we would never say "you're in luck," we can say that it may be relatively easy for you to find a therapist who can work with you. Most licensure programs adequately prepare therapists to treat those high-frequency issues.
There are some mental health challenges, however, like eating disorders, trauma, personality disorders, and addictions  that are best treated only by therapists who have received specialized training. These conditions may warrant collaboration between therapists and medical doctors or nutritionists, or can actually worsen under the care of someone not properly trained to treat them, so it's important that you carefully choose your therapist.
You would see a cardiologist for a heart problem, right? Look at your mental health through the same lenses as you would your physical health, because it's every bit as important to your overall wellbeing!
3. Consider "fit" and  personality
To have a successful experience in therapy, a lot of subjective factors should also be considered. Your therapeutic needs and their experience, your personality and his/hers/theirs – all are going to significantly impact your outcomes.
Therapists typically are trained in and prefer to use specific therapeutic approaches. There's a wide variety of counseling theories, many of which were designed to be applied to a specific handful of mental health challenges.
Cognitive behavioral therapy (CBT), for example, a skills-based approach based on your current situations, and is widely used to treat anxiety, depression, and other concerns. Psychodynamic therapy, on the other hand, looks back to your past to further understand how it may be shaping your present.
You're taking this brave step to better your life, so owe it to yourself to choose a therapist qualified to address your concerns.
Respect who you are and what's important to you.
Therapists know better than anyone that personality fit is important, so don't feel pressured to stick with the first therapist who meets your budgetary or specialization needs. Spend the time "shopping around" so you know you're putting your best foot forward in therapy.
Wondering how to get a feel for a therapist's personality fit before you get started?
Schedule an initial call so you can both ask questions and get a general idea of demeanor.Here's what you can expect.
Find a therapist who understands your identity. If cultural factors like ethnicity, gender, LGBTQ status, or religion have a heavy influence in our life, you can make that a priority when you look for a therapist. We have noticed that, as Austin grows, it is becoming less culturally diverse. You may have more difficulty finding therapists who identify like you, and if that turns out to be the case, online therapy may be your next search option.
You'll likely want to get the ball rolling and schedule an appointment with the first "okay" therapist who replies; but it's a good thing to be selective. Check-in with yourself and acknowledge what's most important to you when you're looking for a therapist.
4. Make sure the logistics will work.
While Austin is, compared to a lot of other cities, fairly drivable, you also don't want to find yourself stuck on Mopac during rush hour each time you have a therapy session.
If the time you have to set aside for therapy doubles because of your commute, or if you begin and end each session feeling stressed because of the travel, you likely won't stick with it.  Choose a location that will work for you, whether it's walkable or a quick drive from your home or office, or an easy ride with Capital Metro.
On that same line of thought, it's important to check that your therapist's schedule and availability fits with yours. You may have work hours, children's activities, or other wellness activities you'd rather not miss, and it's important to make a therapy plan that will accommodate your life.
5. Continue to assess after your first appointment
Scheduling and attending that first appointment isn't the finish line in your search, believe it or not. Once you've started your therapy sessions, you want to feel comfortable and like you are making progress – getting out or your "stuck" place or learning new things. If, after several sessions, that's not ringing true for you, you might need to bring it up with your therapist and consider finding someone else. But don't just ghost them!
Finding and engaging in therapy honestly isn't just walk in the park. It will take time and, typically, hard emotional work and a financial commitment. But the long-term benefit of feeling better – it's a ripple effect that will touch every part of your life, and of those around you.
Fill out our therapist matching form and we'd be happy to help you start your journey.