Therapists are human, and from time-to-time, they will need to take a break and go on vacation. Many clients build a strong relationship with their therapist based on the routine and security of regular sessions; when that schedule is disrupted, it's normal to experience difficult or upsetting emotions.
Whether your therapist is taking a vacation, parental leave, or going out-of-office for an extended amount of time, it's an aberration to the pattern you've established, and might leave you feeling at a loss for what to do next. If your therapist is out of town, here are some ideas for coping in their absence.
1. Clarify vacation expectations in advance
When starting sessions with a new therapist, they are likely to ask about your expectations of therapy and what you want to get out of the therapeutic relationship. This period of exploration opens up the opportunity to discuss vacation expectations or create a plan for times when your therapist is otherwise unavailable.
By clarifying the expectations you both have in advance, you might feel more prepared when it comes time for your therapist to take vacation. For example, when a vacation is on the calendar, you could plan to skip a session or two. If you feel that you need to check in during your therapist's vacation, ask if they would be available for a brief email or text conversation. They might set guidelines on what kind of contact and how frequently they feel comfortable with, and set expectations on if or when they will respond.
Your therapist might also ask you to collaborate on a safety plan (whom to reach out to, where you'll go), in case you need emotional support or an emergency arises in their absence. Sometimes, a covering therapist will be available to meet with you during your normal session time to continue your care. Proactively creating a plan gives both you and your therapist an idea of what it will look like when they do take a vacation, and help ease into the conversation well in advance.
2. Discuss how you feel about your therapist's pending absence
If it is a planned vacation, your therapist will typically share with you that they're going to be out of town ahead of time. This gives you the opportunity to prepare together for their absence. Through the plan you create, you'll know the logistics of what this absence looks like — but, in the spirit of therapy, also consider how it makes you feel.
If the thought of your therapist being out-of-office for an amount of time makes you feel insecure, scared, worried, sad, or abandoned, know that these reactions are normal. Your therapist is an important part of your routine and a stable relationship for you. Just like other significant relationships in your life, you will feel the difference (even if the absence was planned). For folks who struggle with attachment issues, the loss can feel more acute.
Talking about how you're feeling in the weeks leading up to your therapist's vacation gives you the chance to work through those feelings. By discussing how you feel, you and your therapist will process what separation means to you, instances of separation from your past, and how you generally relate to independence.
Openly and honestly sharing your feelings is good practice in building trust in the relationship and deepening your understanding of yourself.
3. Write out potential stressors that may arise, and how you'll address them
In conversation with your therapist or on your own time, writing out the potential stressors that may come up during your therapist's vacation is another way to prepare. Here are a few questions to guide this brainstorm:
How have I dealt with changes in routine before?
What plans do I have while my therapist is on vacation?
Will any of these plans cause me undue stress? What sort of plans generally stress me out?
Do I feel any resistance to any of my plans for this time period? What does that resistance say about how I feel about my plans?
After you identify any potential stressors that may arise, think through how you'll address those stressors. While these stressors may not occur, figuring out how you could navigate them if they do gives you a tangible plan to follow in the face of pressure.
4. Revisit and refresh your coping skills
As you consider possible stressors and uncomfortable emotions that could arise during your therapist's vacation, try making a list of your coping mechanisms. What tools are in your mental health toolbox? What do you do to feel better when you feel crummy?
Your therapist being out-of-office gives you the chance to practice some of these coping skills — though it may be beneficial to practice these tools ahead of their absence, too.
Not sure what coping skills you have? While you might not know their names, everyone has ways of self-soothing. To put a label on them, check out this Therapy Tools page (you might even learn some new ones). Once you have a list of what helps you when you feel stressed out or upset, place this list somewhere easily-accessible. Tape it to your wall, hang it on your fridge — anywhere that you look regularly to remind yourself that you have the ability to take care of your feelings when they get rough.
5. Use a journal to process events and emotions
One of the huge benefits of therapy sessions is that your therapist can help you slow down your thoughts and process through your feelings. Actively keeping a therapeutic journal can have a similar effect when you aren't able to process in session or in real-time with your therapist.
Here are some journal prompts to get you started:
How am I feeling right now?
What am I grateful for this week?
What am I proud of doing this week?
What is a memory that makes me feel happy?
What are my goals for the next week? Month? Year?
What do I want to tell my therapist when they come back?
Journaling is a great way to focus your thoughts around a certain topic — or let them free flow. Much like therapy, journalling is a way to reflect on your thoughts. By writing your thoughts and ideas down, you can revisit them in the future. You might even share them with your therapist when they return from vacation.
6. Practice good self care
Taking time off of therapy can be difficult — that's why it's important for you to take good care of yourself in your therapist's absence.
What does self care look like for you? Self care is the practice of doing things that bring you comfort, health, relaxation, or joy. What do you like to do with your free time? What makes you feel strong, physically and emotionally? Whatever your answer is, set aside some time during your therapist's vacation to do just that.
If you're feeling nervous or upset about your therapist taking time off, be especially compassionate with yourself. If you notice a higher prevalence of negative self-talk, for example, remind yourself that this is a difficult time for you and that you need to be kind to yourself in order to get through it.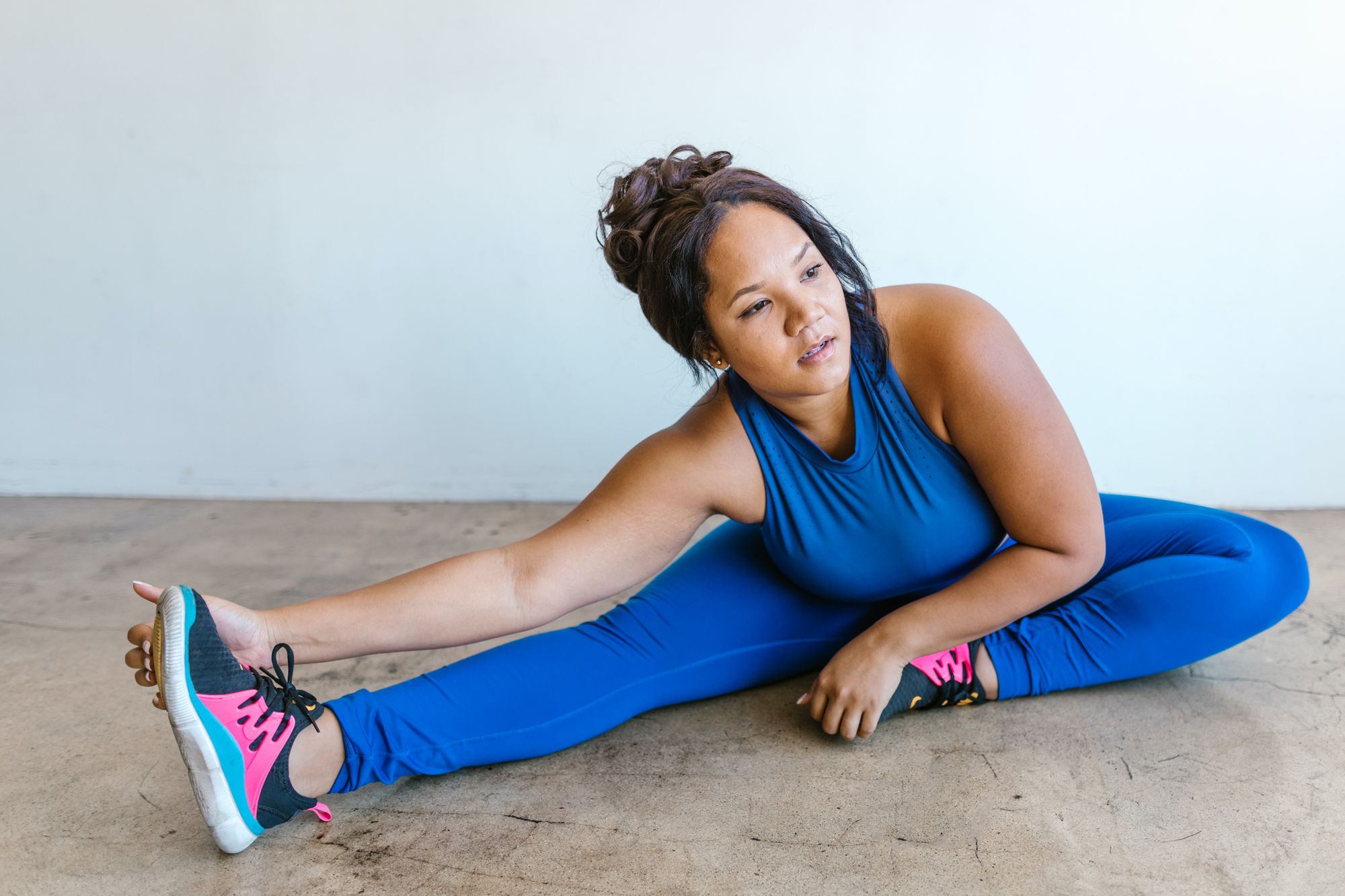 7. Get back to basics: Exercise, eat, and sleep
Part of practicing good self care is to stay physically healthy. This means practicing the trifecta of physical wellbeing: Exercising to a degree that feels safe and comfortable for you, eating healthy meals that meet your appetite, and prioritizing nights of good rest.
By taking care of your body, you're practicing physical self care. Feeling healthy physically sets you up for feeling healthy emotionally, which is one of the reasons the mind-body connection often becomes a focus in therapy! Determine what healthy living looks like for you, and make it a top priority.
8. Schedule something fun or relaxing during your typical therapy session time
When your usual therapy session time rolls around, schedule something else to do —an activity that's fun or relaxing that gives you something to look forward to. If you often look forward to meeting with your therapist (which generally happens at the same time each week), replace your session with something else that excites you.
Having a hard time coming up with ideas for what to do? Here are a few to try out:
Go on a walk at a nearby park
Get some frozen yogurt or ice cream
Facetime a close friend or family member
Watch a movie you've been wanting to see for a while now
Scroll through animal TikToks that make you laugh out loud
Plan a treat like getting a massage, attending an art class, or cooking your favorite meal
By spending the time you normally spend with your therapist doing something you enjoy, you might not feel their absence as harshly. Plus, staying busy may help you forget about any existing or potential separation anxiety.
Before you know it, your therapist will be back from vacation and your normal sessions will continue. Hopefully, your therapist will return recharged from their vacation. Therapists need time to take care of themselves so that they can continue to help others (a key element of avoiding burnout.)
At the end of the day, take comfort in the notion that therapists get separation anxiety, too. The therapeutic connection works both ways, after all, and many therapists miss their clients when they take time off — but they know that down time is an important element of practicing what they teach their clients.