The Big List of Pleasurable Activities is a compilation often used in Dialectical Behavioral Therapy (DBT) to help clients find something pleasant to do when negative thoughts become overwhelming. It's a list that you can turn to and pick an option from without much thought.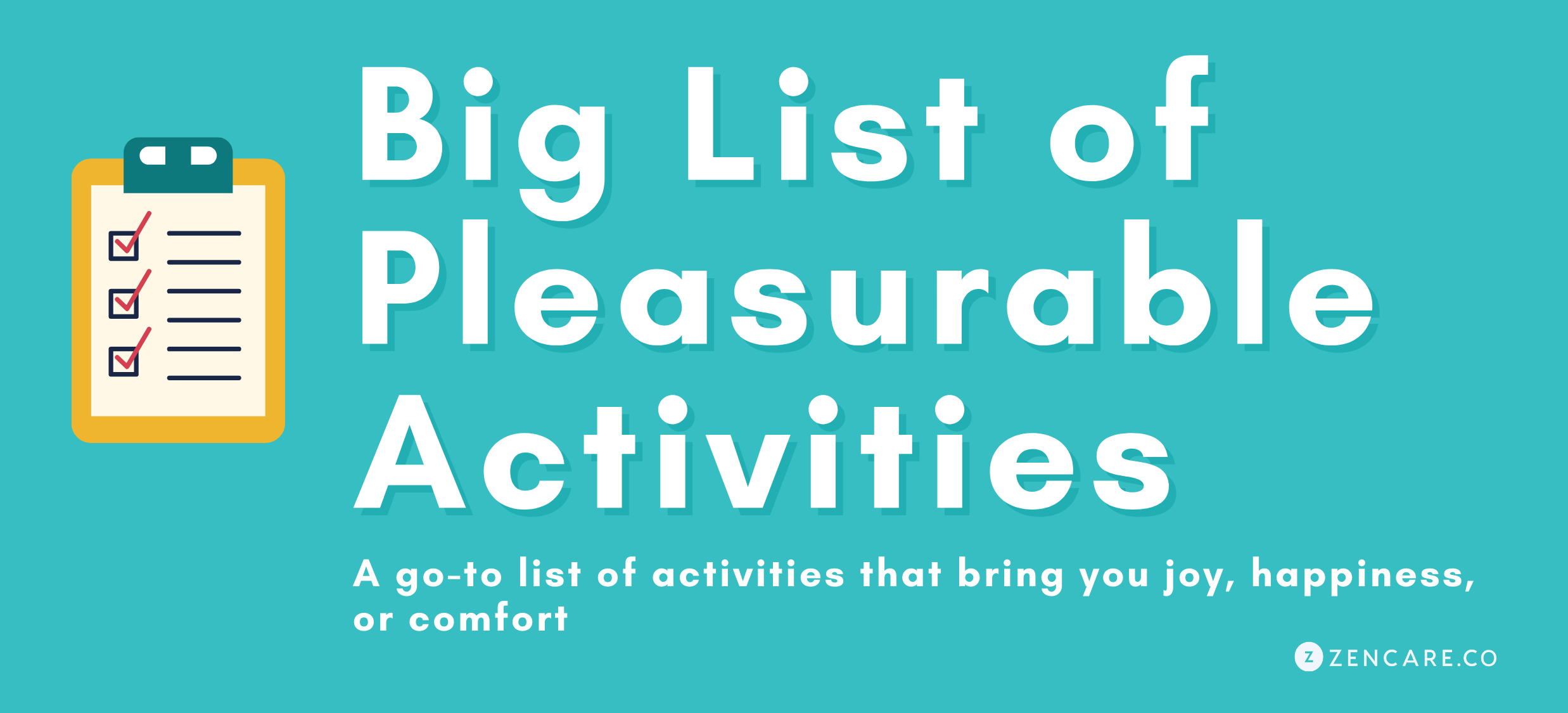 Many of the activities on the list of activities are less feasible during pandemic-times, as they involve meeting up with people or visiting special places. So, to help you to find something pleasant and distracting to do while social distancing, here is our "Coronavirus Edition" of the Big List of Pleasant Activities!

Facetime or call a good friend you haven't spoken with for awhile
Start a round of 20 questions in a group thread with friends or family
Listen to, read, or watch something funny, like a comedy special
Reread your favorite book or poem
Cook your favorite meal
Join a livestream meditation, yoga, or exercise class
Watch all the Oscar nominated movies from a past year – and give your own awards
Write a letter to someone you haven't spoken to in a while
Plan a dream vacation for the future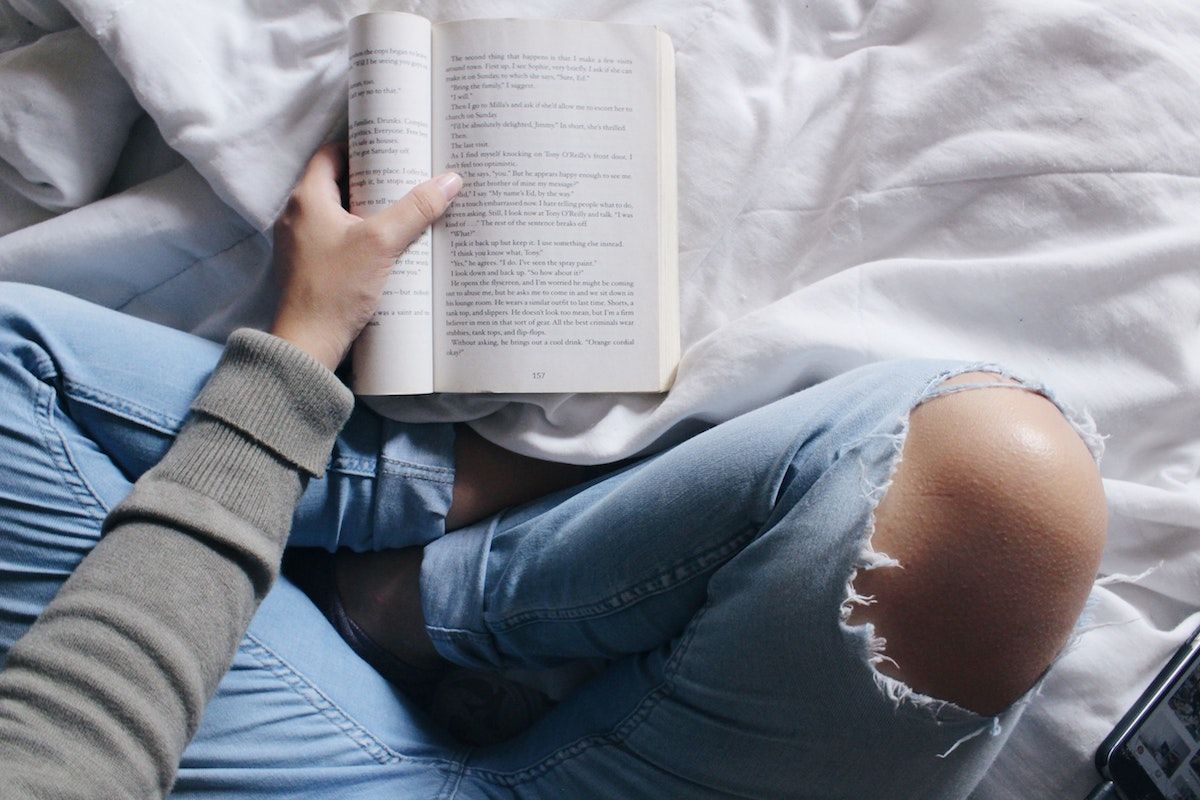 Read a magazine or comic book
Play a board game
Give yourself a self-massage
Take a class on Skillshare or FreeCodeCamp
Groom or play with your pet
Play solitaire
Play or watch video games
Create your own website or blog
Join Tinder or another dating service and go on a virtual date!
Eat something soothing, like dessert or a fresh piece of fruit
Gather items you don't need anymore to sell or donate
Do a jigsaw or crossword puzzle. Dictionary.com has a daily, free crossword that's beginner-friendly.
Go online shopping
Order from your local bookstore
Virtually visit a museum, like The Met
Pray or meditate
Sit by a window and sunbathe, mindfully listen to the outdoor noises, or count all the green things you can see
Learn a new language using Duolingo
Sing
Plan a virtual game night, like virtual bingo or charades
Reorganize your closet, bookshelf, or develop a filing system for important documents
Stretch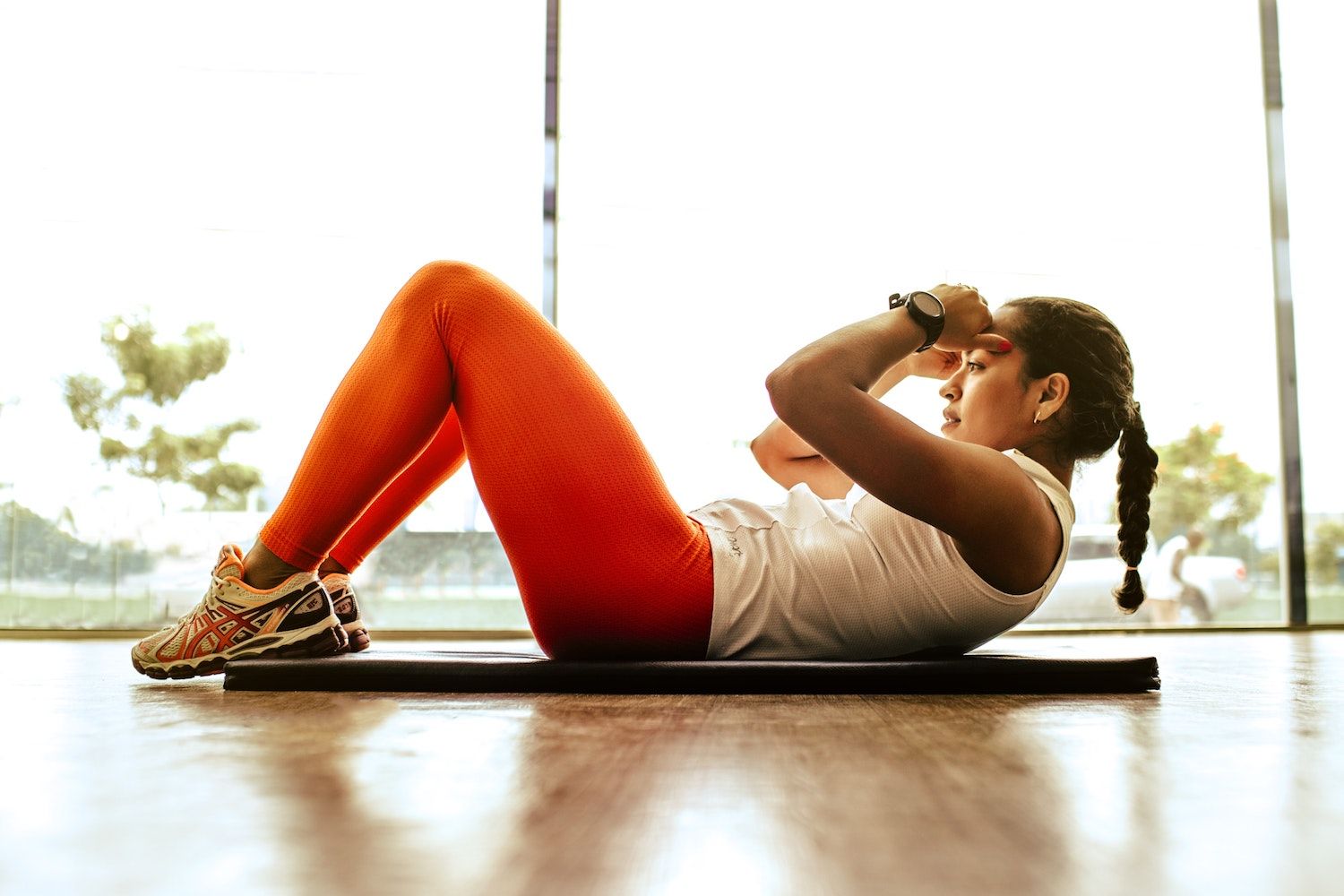 Look for your favorite artists, authors, or public figures on social media and follow along to see if they do any livestreams!
Practice or learn a musical instrument
Memorize lines to music, play, or movie and perform them!
Take photos
Plant a windowsill herb garden
Print photos of favorite memories and hang them or make a scrapbook
Paint your nails
Knit, crochet, or sew
Take a bath or shower
Try out a crazy hairstyle
Write a poem, short story, or essay
Write in your journal
Make a list of things you're good at or things you like about yourself
Draw, paint, or craft
Make a list of people, places, and things you like
Daydream about past parties or favorite gatherings
Imagine yourself 10 years from now and make a list of all the possible ways your life might look
Make a playlist of your favorite songs of all time
Practice an exercise you've learned in therapy, like therapeutic journaling or inner child work
Take a nap
Browse interior design blogs and then rearrange furniture
Clean or fix things in the house
Plan a virtual happy hour or movie night with friends
Dance to music on your own or join a virtual dance party
What sounds like it could be pleasant for you to do right now?
Use this list as a jumping off point for your own ideas, and come up with a plan of five things you can do whenever you're feeling down. Then, put your plan into action and boost your spirits through pleasant distraction.