We're hearing from many therapists that the shift to online therapy has been difficult – and understandably so! You're adjusting to new technology, physically separated from your clients, and balancing work and home life simultaneously.
Difficult as it may be at first, it's important to ensure your reaction to  the mode of treatment doesn't affect the course of therapy itself. Once you've made the switch to remote therapy, below are tips on how to create an online space that is just as comfortable and welcoming for clients (and you!) as a session in your office.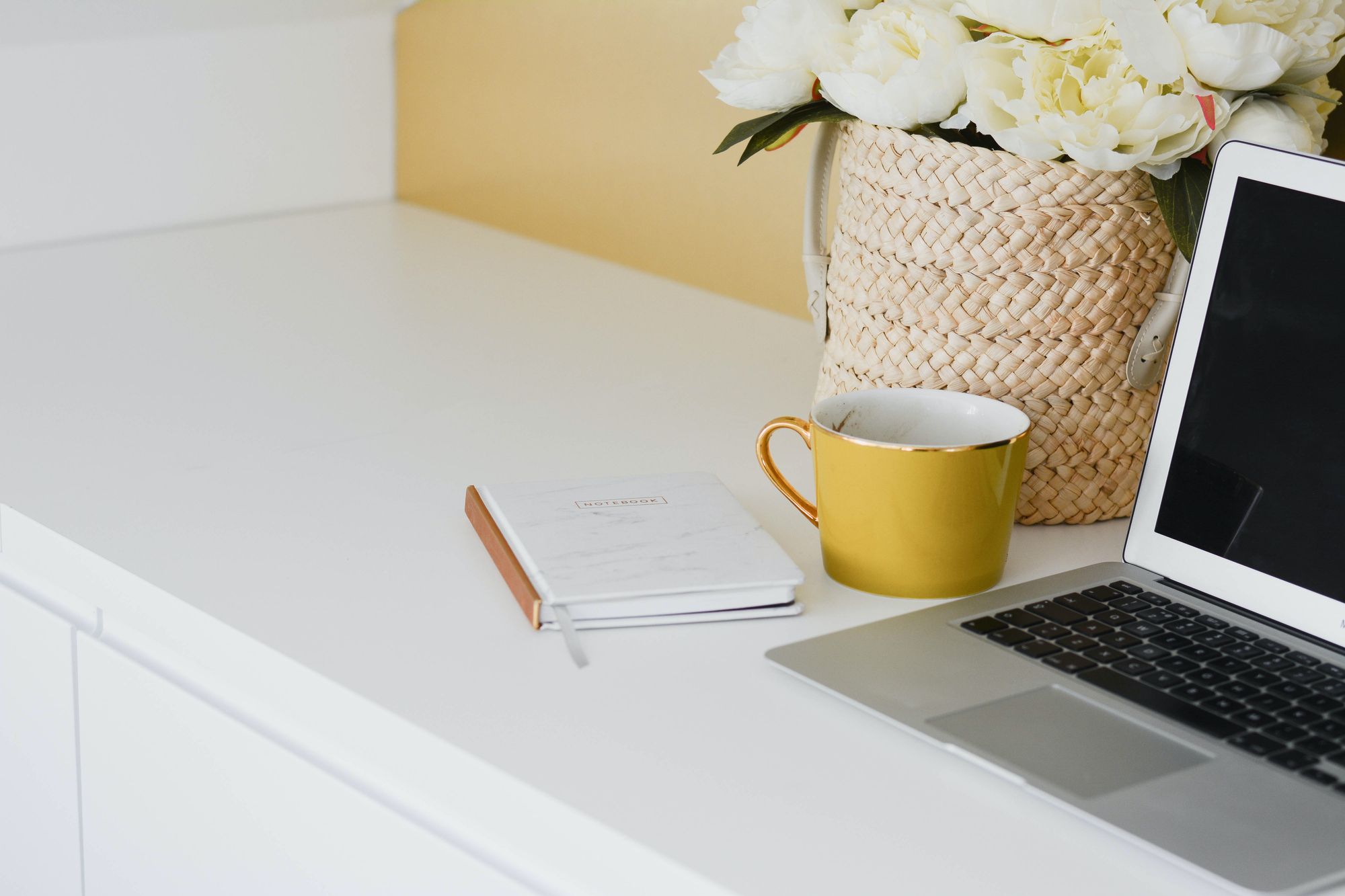 1.  Welcome clients into your space, physically and virtually
As you approach the first few online sessions with clients, consider how you'd welcome them into your office for an intake session: you might guide them to where the bathroom is, or how they can get water or tea. You can show the same consistent, welcoming space to clients virtually, too! Hold sessions from the same place in your house so clients always know where they'll find you, and briefly outline some of the steps you've taken to ensure their continued privacy, such as placing a white noise machine outside your office and locking the door so you won't be disturbed.
Similarly, you might share what your virtual space looks like, so clients know what's happening on the other side of the screen. For example, you might say, "During our sessions, I have our call in one window, and my calendar in another. I don't check emails and have all notifications silenced."
You might even take the opportunity to ask clients where they are, too. In contrast to office sessions, teletherapy allows clients to take sessions wherever they're most comfortable, which can give you a real-time glimpse into what their world looks like, what objects are important to them, and how to practice skills they can use right where they are.
It's also okay to address upfront that outside noises may happen on either end of the call, whether that's a barking dog, home schooled children, or simple street noise. Acknowledge it when it occurs, and take it as a cue to go deeper into what's happening in your shared space.    
2. Establish a warm virtual environment
Before starting a new session, take a moment to turn on your camera and see what backdrop clients will have on view. You might choose a blank wall, clear of any personal effects, or perhaps stage a plant in the corner if you'd typically have one in your office.
Seat yourself so clients can see your shoulders are facing in towards them: just as you look for a client's body language, they can read when you're fully engaged in session, and that's easier when you're more than a floating head!
Test your lighting and audio in advance, too. For the best results, place extra lighting in front of you rather than behind. Wearing headphones with a microphone can improve the sound quality and signal to clients that what they say is just for you, and not let into the outside world. Headsets designed for call centers also typically have a noise reduction feature that can help mute external noise, which may be useful if you have a busy household.
If you're feeling unsure, try hopping on a video call with a friend or colleague and ask how everything looks and sounds to them. Be very familiar with the tech you're using: try it out on the client side so you know what their experience is like and how to instruct them if something goes wrong. You can also check the speed of your internet connection, and try different teletherapy platforms if the first one you select isn't for you.
3. Set session guidelines in advance
Prior to starting a video session, you might send clients an email with some tips on how to prepare in advance. This might include pointers such as:
I want to make sure I can see how you respond throughout session, so please choose a well lit, comfortable space to take our call from.
Make sure you mute notifications so we're not disturbed; I'll be using a separate desktop throughout our call, and here is how you can set one up, too!
You might test your wifi in advance to make sure it will support a video call; if not, I'm happy to call you by phone instead.
Gather anything around you that makes you feel safe, comfortable, and grounded. It might be helpful to have a blanket or box of tissues handy.
For more pointers, check out our guide for clients on transitioning to online therapy.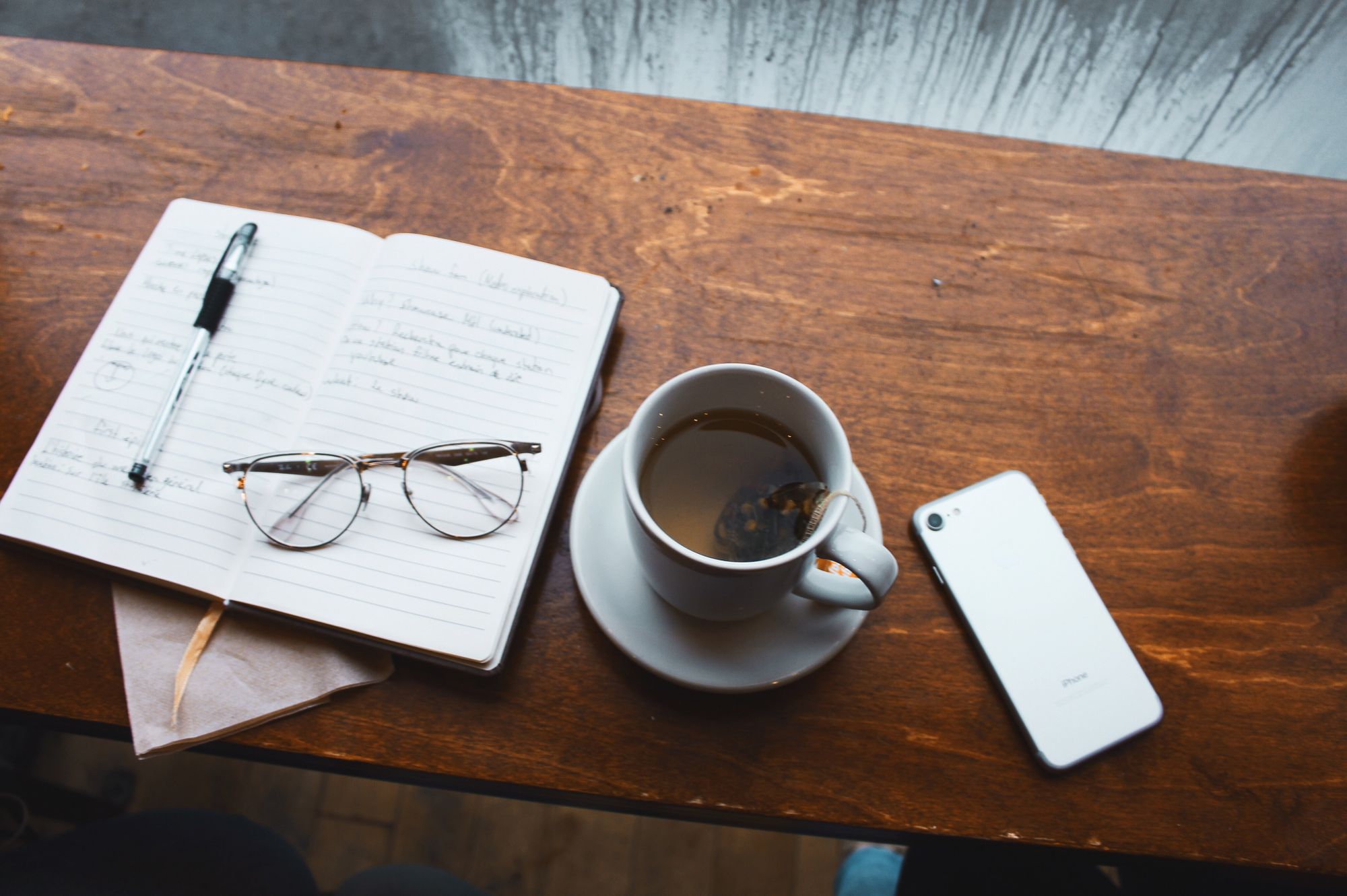 4. Make yourself comfortable!
If you're set up and comfortable in your space, it's more likely that clients will be, too!
Gather everything you'll need in advance of the session. Here are some suggestions for a comfy set up:
Make a cup of hot tea to get comfy and physically warm up before session
If you're having trouble adjusting to being on a computer all day, consider investing in bluelight glasses (like these from Eye Buy Direct) to reduce some of the screen brightness
Get other household members comfortable, too:
Make sure pets are secured in a different space.
Let kids and partners know that you're not to be disturbed.
When you're all set up, consider hanging a sign outside to let others know you're in session, and lock the door!
Outside of your session hours, try to make up for some of the lack of in-person interaction during the day through other means. If you're missing physical connection, you can:
Give your partner an extra long hug.
Spend time grooming pets.
Give yourself a massage.
Take time to acknowledge that this is hard for therapists just as it is for everyone, and keep taking care of yourself in all the ways you'd instruct your clients to! Check out our full list of pleasant activities for ideas on how to incorporate enjoyable moments in your daily life as well.
5. Have a backup plan
When new technology is involved, there's always the possibility for something to go wrong. If it does, try to stay calm: clients look to you to feel comfortable, and while technical glitches can be stressful, they're almost inevitable with remote sessions.
Prepare for glitches by testing any new teletherapy platform with a friend or colleague first, so you're not caught off guard if they happen on a call with a client.
Here are a few backup options you can have set up:
Check your internet speed: Internet with a bandwidth of at least 10 mbps is recommended for highest quality and to prevent connection issues. To check your internet connection, Google search "internet speed test" and click on the blue button that says "Run Speed Test." If it shows your wifi is under 10mbps, you may want to restart your router or discuss an alternative option with your client, such as a phone call.
Tethering: If your internet unexpectedly fails, you can also tether your laptop to your phone via hotspot, bluetooth, or USB cable.
Your phone as backup: Let clients know they can ask you to repeat yourself, and if that happens more than once, have their correct phone number on hand to switch smoothly to a phone call.
Wondering which teletherapy platform is best? Here are the HIPAA-compliant platforms that other Zencare therapists recommend for remote therapy sessions.
6. Look for the good!
Whenever there is disruption in life, it's easy to get caught up in all the negatives. But, this moment of change also opens up new opportunities for growth for both you and your clients, and for the work you do together to deepen and take on new meaning.
For example, with added insight into the client's living environment, you might find yourself better poised to equip them with skills and exercises that they can use, right in their room.
You might also gain a new perspective into their lives, if clients are willing to share important objects or photos in their space you wouldn't ordinarily see. You might even take the opportunity to practice something totally new, like a shared online journal, guided meditation, or an expressive arts project using whatever tools are available in their home life.
At the end of each week, take a moment to appreciate any unanticipated benefits that online therapy may bring, alongside problem-solving some of the difficulties. And remember, you're not in this alone, and the work is worth it: this change is hard, but by offering online sessions, you're serving as a consistent, anchoring presence for clients during a period of community grieving.
Have other teletherapy questions? Let us know here, and we'll do our best to answer in the weekly teletherapy FAQ round up.