If the travel restrictions imposed by COVID-19 have you considering switching to (or starting!) online therapy, you're not alone! To practice social distancing, the Zencare team has gone completely remote, but that doesn't mean the work done in therapy should come to a stop, and we've been adjusting to remote therapy ourselves. To help you make the adjustment, we put together this guide to help you make the transition as seamless as possible.
Read on for what to expect in a teletherapy session, what equipment will make the connection better, and how to set yourself up to make the most of your session!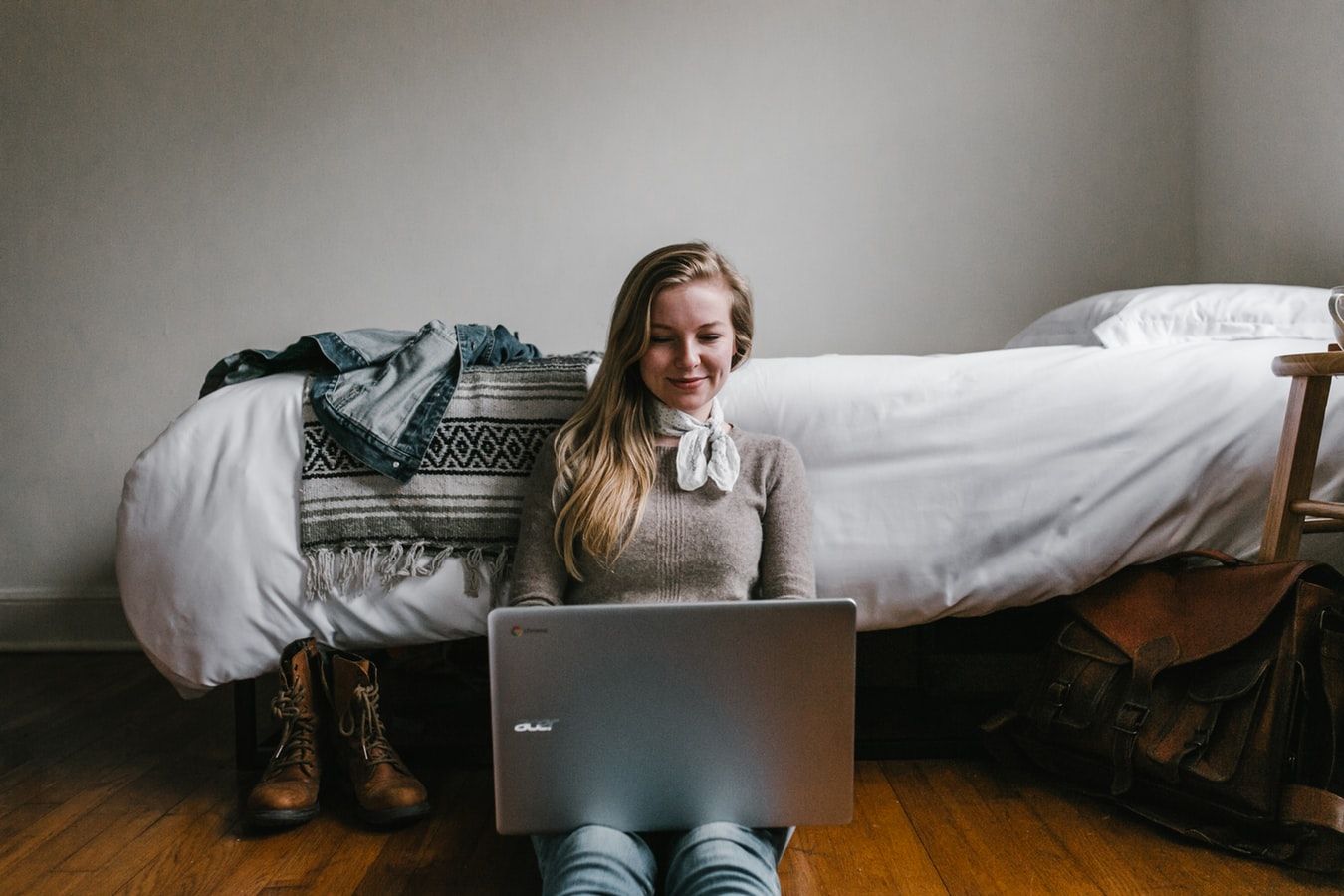 What is teletherapy?
Teletherapy is a talk therapy session that occurs through phone or video call, rather than in-person. Through teletherapy, you meet with a licensed, qualified therapist via a secure online platform from the convenience of your home or other private location.
Some therapists offer both in-person sessions and teletherapy, which can be a convenient option whenever you can't make it to your therapist's office.
Equipment to prepare
Fully charged Laptop, desktop, or tablet with webcam and audio connection. If you can, have your device plugged in and charging during your session, or ensure the device is fully charged prior to your session.
Earphones or headphones are strongly recommended to prevent sound echoing and to allow you to fully focus on the conversation with your therapist.
High speed internet: Internet with a bandwidth of at least 10 mbps is recommended for highest quality and to prevent connection issues. To check your internet connection, Google search "internet speed test" and click on the blue button that says "Run Speed Test." If it shows your wifi is under 10mbps, you may want to restart your router or discuss an alternative option with your provider, such as a phone call.
Your phone as backup: Have your fully-charged phone next to you as back up, in case of any technical difficulties which may require you to switch to a phone call or a different video call platform.
Note: Phones are not recommended for teletherapy for the following reasons:
There are more notifications you'll need to turn off to avoid disruption during session
Your phone might run out of battery if you are using the jack for earphones rather than charging
The screen is smaller, and therefore offers a less immersive therapy experience.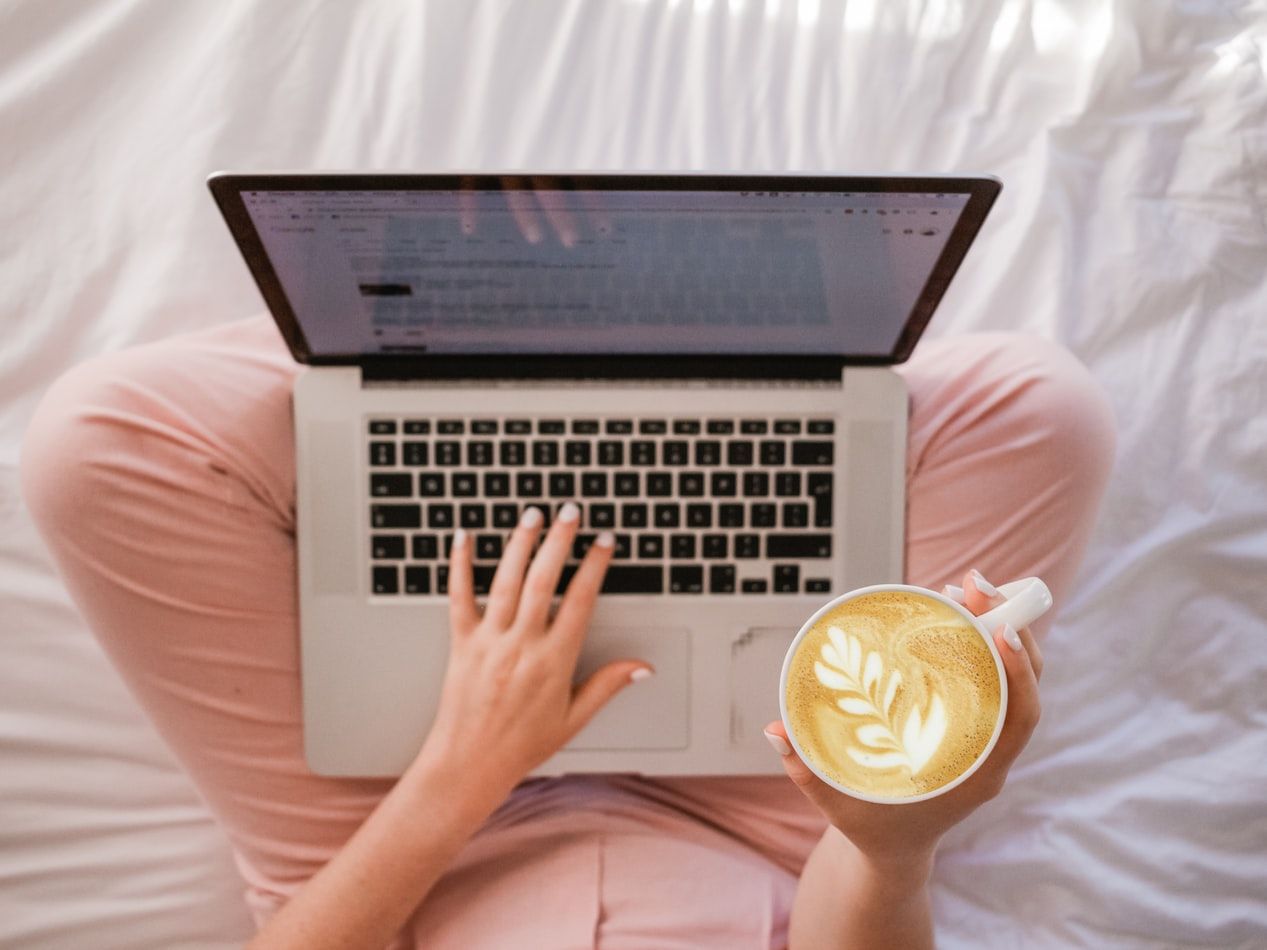 Environment to prepare
Good lighting: Sit next to the window if possible, or if your appointment is after sunset or in a location without a window, bring in as much artificial light as possible. Moving a  desk lamp or standing lamp in front of you can help, as can removing any lighting behind you.
A quiet space: Find a quiet space in your home: ideally in a private room, but in a studio apartment, available closets or the bathroom are also options. Shut windows, doors, and ask other household members to lower the sound of their music speakers.
Privacy: Sharing an apartment or house with other people? Let them know you are having a therapy session (or if you're not comfortable with that, consider saying s a "doctors appointment" or "important private conversation") and ask them to move to a different room, listen to music, and or use these silicone earplugs that block out noise. Alternatively, you can purchase a white noise machine to muffle what you're saying. Put a "Do not disturb" note up on your door and lock the door so you don't have to be worried about being distracted in the middle of your session.
If there is no private, quiet indoor space available to you, consider your outdoor options: if the weather forecast is clear, you might request a phone call from your therapist, which you could take walking around a park (or in your car, if you have one), or another safe, secluded outdoor area.
Pre-appointment preparation
Sign any documents your therapist sends in advance. If your therapist is new to teletherapy, or you are trying it for the first time together, they may send you a teletherapy agreement to sign. Make sure you have this done in advance so you're not spending valuable session time on paperwork.
Test out the platform. There are myriad teletherapy platforms available, and listed below. Some require you to download the program , while others may require a certain internet browser. To avoid technical issues, spend a few minutes following any set up instructions your therapist sends you in advance!
Teletherapy video platforms
Here are some secure and confidential teletherapy platforms your therapist may use:. Your provider should send you a link to join the video call; there is nothing you need to do except follow the instructions for getting set up!
Getting ready for the appointment
Set up your space. Check your internet connection, and make sure your space is set up comfortably 15min before your appointment. You might sit on a chair in front of a desk or table, or if you're seated on the ground, a meditation cushion can be a grounding option. As you're setting up, take this time to start quieting your mind and shift your attention from work, kids, or other commitments  to therapy and healing.
Close applications on your desktop, or use a separate new desktop. Close out of any open applications, or, if you have a Mac, use Mission Control to open a new "Desktop space" that is totally clear of programs. If applications are still running, make sure notifications are muted;  this can both help with internet speed and also prevent distractions in the middle of your appointment.
Engage the senses: Take a few moments to think about what would feel good to you now. Consider brewing a cup of herbal to sip on during session, spritz some essential oils, or gather up a soft pillor or blanket.
Take a deep breath, close your eyes, and quiet your mind. In the  five minutes before session, give yourself a big big breath. You're here, you're making time for self-investment, and now all you need to focus on is the therapy session.
Click on the link your provider sent you! Click on the link your provider sent you in advance to launch into session!
Decompressing after the session
Since the commute to therapy is removed for online sessions, it can be easy to jump right back into your home life around you – and harder to really process and register what you just covered with your therapist.
Consider starting a therapy journal and spending as much time as you need or are able to after the session to reflect on what you learned, and to prepare for your next session. This can also help you make the most of your time with your therapist, and make your therapy journey overall more enjoyable.
Does teletherapy even work?
Studies show that teletherapy can be just as effective as in-person therapy sessions for a wide range of mental health challenges. For example, a 2018 study published in the Journal of Psychological Disorders found that online cognitive behavioral therapy was equally as effective as face-to-face treatment for major depression, panic disorder, social anxiety disorder, and generalized anxiety disorder.
Telepsychiatry, or the psychiatric medication management conducted via video or phone call,  has been empirically validated, as well: one study showed telepsychiatry patients reported improved mental health after one month of sessions. In that same study, 93% felt they could present the same information as in an in-person study; 85% were comfortable in their ability to talk; and 96% were satisfied with the session.
Will my health insurance plan cover teletherapy sessions?

All states on Zencare.co have a coverage parity law in place -- this means that telehealth sessions will be covered similarly to an in-person session if your plan covers in-person sessions.
Some states (like Illinois) have increased telehealth coverage for this time as well. Insurance carriers have also released guidelines specific to COVID-19 (please note that specifics may vary across plan types):
Aetna - Until at least June 4th, 2020 Aetna will be offering $0 copay for telemedicine visits that are a part of your plan including mental health via Teladoc.
UnitedHealthcare - UHC will be expanding their telehealth coverage until at least June 18th, 2020. This will include removing any requirements about the location of your telehealth visit -- you can have them at home!
Blue Cross Blue Shield of Illinois - BCBS IL will be offering coverage until at least April 30th, 2020 for behavioral health therapy. They will also be removing cost-sharing temporarily for medically necessary telehealth services.
Online therapy can be an empowering and accessible way to take care of your mental health, especially during times when it's not feasible to make a trip to your therapist's office. And just like in-person therapy, if you are committed to making the most of your therapy time, it can be a rewarding experience with long-term benefits.
To get started with online therapy, find vetted online providers on Zencare.